15-Day Refund Guarantee
Fast, Free Shipping Over $25
Quick Customer Support
2-in-1 USB-C Link Cable for Oculus
---
【Charging While Playing】: JSAUX CD0044 Play All Day Link Cable No need for additional mobile batteries, compatible with oculus quest 2 & Quest 1 & Quest Pro. Owning this product allows you not to worry about running out of battery when using Oculus Quest 2, which is a truly revolutionary product that realizes the 2-in-1 function of charging and playing.
【Upgraded Durable】: Laser welding technology is used in type c Link cable to prevent metal sections from breaking. Cable durability is improved by the extra-long rubber-sleeved breakout design. With over 20,000 bend tests passed, this Double Braided Nylon link cable provides exceptional durability and flexibility.
【intelligent control】:The smart chip can ensure the stability of the link and the speed of data transmission, and adjust the charging speed at the same time, which not only meets the unlimited power demand of the game but also protects the battery well.
【How to Use the Product】: To improve the simplicity and convenience of use, first you plug the USB A port into the PC host, then plug the right-angle USB Type C port into the Quest 2, and finally plug The port of Type C (non-right-angle end) is inserted into the charging head of type c, and the charging head is inserted into the socket, and then the charging is realized while playing.
【What you get】:You will get a Charging While Playing link cable compatible with oculus quest 2 & Quest 1 and 24/7 friendly client consultation, if you have any questions, we will resolve your issue within 24 hours.
Special Feature

High Speed, Nylon Braided, Charging While Playing

Compatible Device

Pico 4, Oculus/Meta Quest 2, Oculus/Meta Quest 1, PC VR, Steam VR, Oculus/Meta Quest Pro
Please read our shipping tips carefully before you place your order

All orders above $25 are free shipping.
Orders under $24.99 will be charged $5.5 as shipping cost.

Please Note:

JSAUX provides fast and efficient delivery services for global customers.(But unable to deliver products at military addresses (APO/FPO) and some islands.)
The current processing time for all orders takes 2-4 days(Orders are not processed on weekends). 
Order delivery time will be at 7-12 business days(pre-sale items excluded).
International duties & taxes may apply and are not calculated at checkout.
Shipping time for pre-sale products is subject to the instructions on the product page.

Due to the requirements of logistics service providers: 

In order to get your order ready as soon as possible and avoid shipping issues, make sure to introduce an accurate postal address including your exact house number and any other info that may be necessary for the delivery company. 
For mainland China: For mainland China customers, please use Tmall to place your order. Hong Kong, Macao, please include your name, ID number and shipping address in traditional Chinese. Due to logistic reasons, it is temporarily not available for purchase in Taiwan regions.
Due to logistical reasons, we are temporarily not providing order services to the following countries and regions: Afghanistan, Albania, Algeria, Andorra, Angola, Anguilla, Argentina, Armenia, Aruba, Azerbaijan, Bahrain, Bangladesh, Barbados, Belarus, Bermuda, Bhutan, Bosnia & Herzegovina, British Virgin Islands, Brunei, Burkina Faso, Burundi,Bolivia, Cambodia, Cameroon, Cayman Islands, Central African Republic, China, Christmas Island, Costa Rica, Djibouti,Egypt, El Salvador, Ecuador,Falkland Islands, Faroe Islands, Gabon, Gambia, Georgia, Ghana, Gibraltar, Greenland, Guadeloupe, Guatemala, Guernsey, Guinea, Iceland, Indonesia, Jamaica, Jordan, Kazakhstan, Kenya, Kiribati, Kyrgyzstan, Lebanon, Lesotho, Liberia, Liechtenstein, Maldives, Martinique, Moldova, Monaco, Montenegro, Myanmar (Burma), Namibia, Nauru, New Caledonia, Nicaragua, Niger, Nigeria, Norfolk Island, North Macedonia, Oman, Pakistan, Paraguay, Rwanda, San Marino, Senegal, Serbia, Seychelles, Solomon Islands, South Sudan, Sri Lanka, Sudan, Tajikistan, Togo, Tonga, Tunisia, Turkmenistan, Tuvalu, Uganda, Ukraine, Uruguay, India, Uzbekistan, Vanuatu, Vatican City, United States (including Puerto Rico, Guam, US Virgin Islands, Northern Mariana Islands, American Samoa, and military bases like APO, FPO, and DPO).

15-Days RETURN:

Our return & exchange policy will be active for 15 days from the very same day you receive your product(s) at home. For more information, please visit our Shipping Policy section.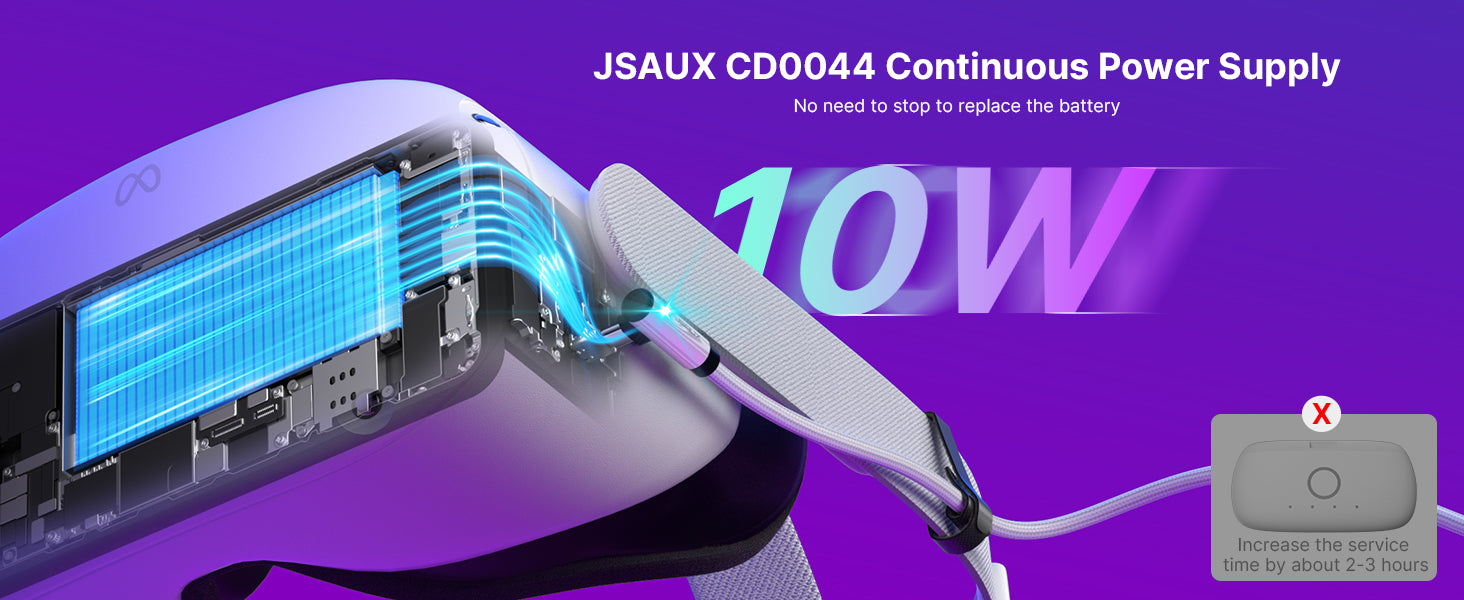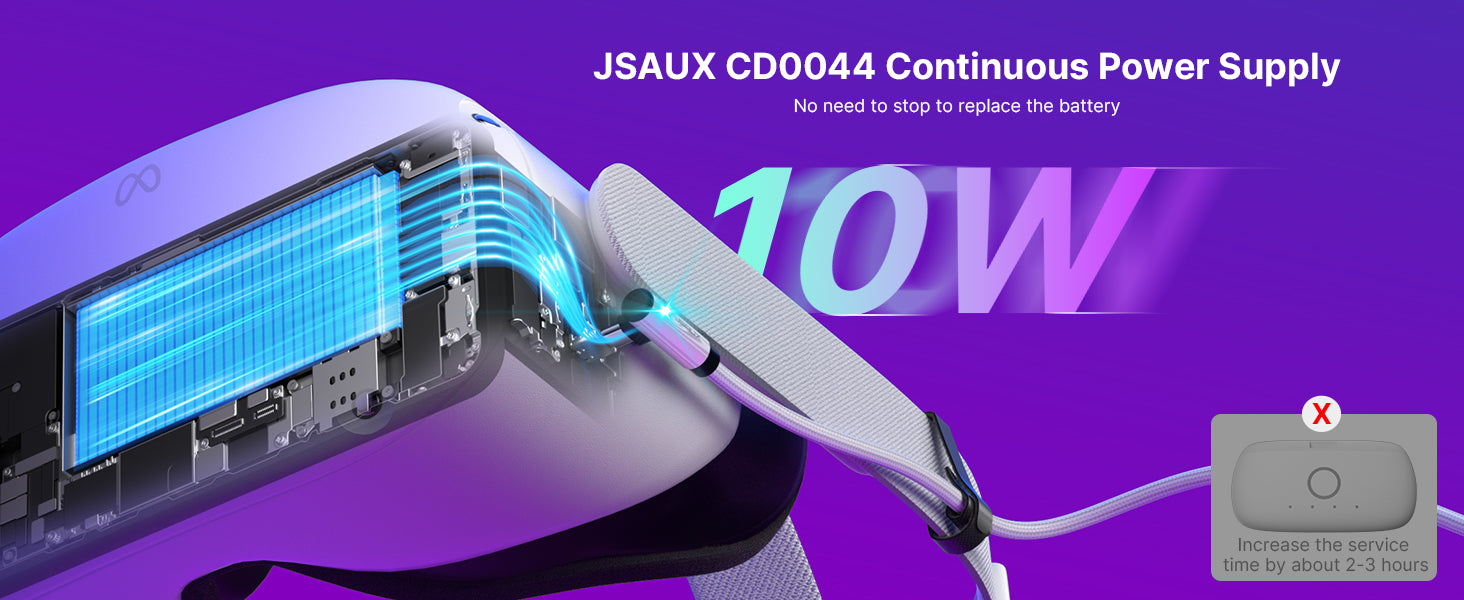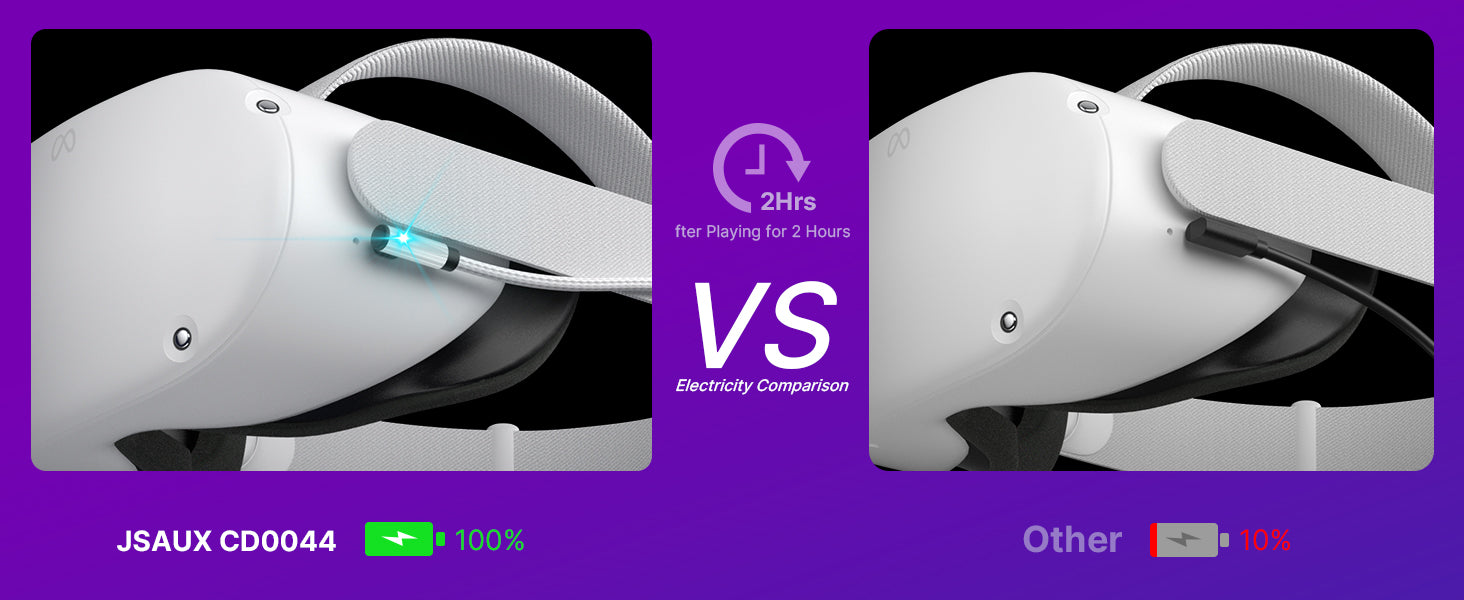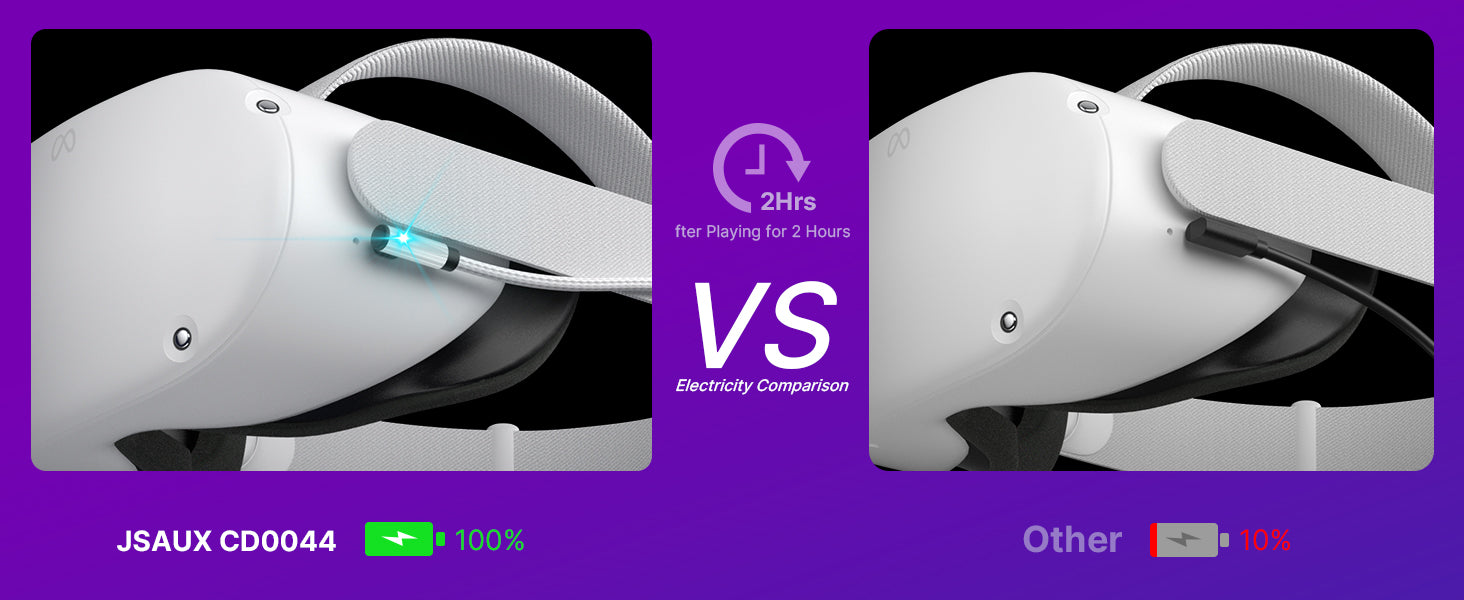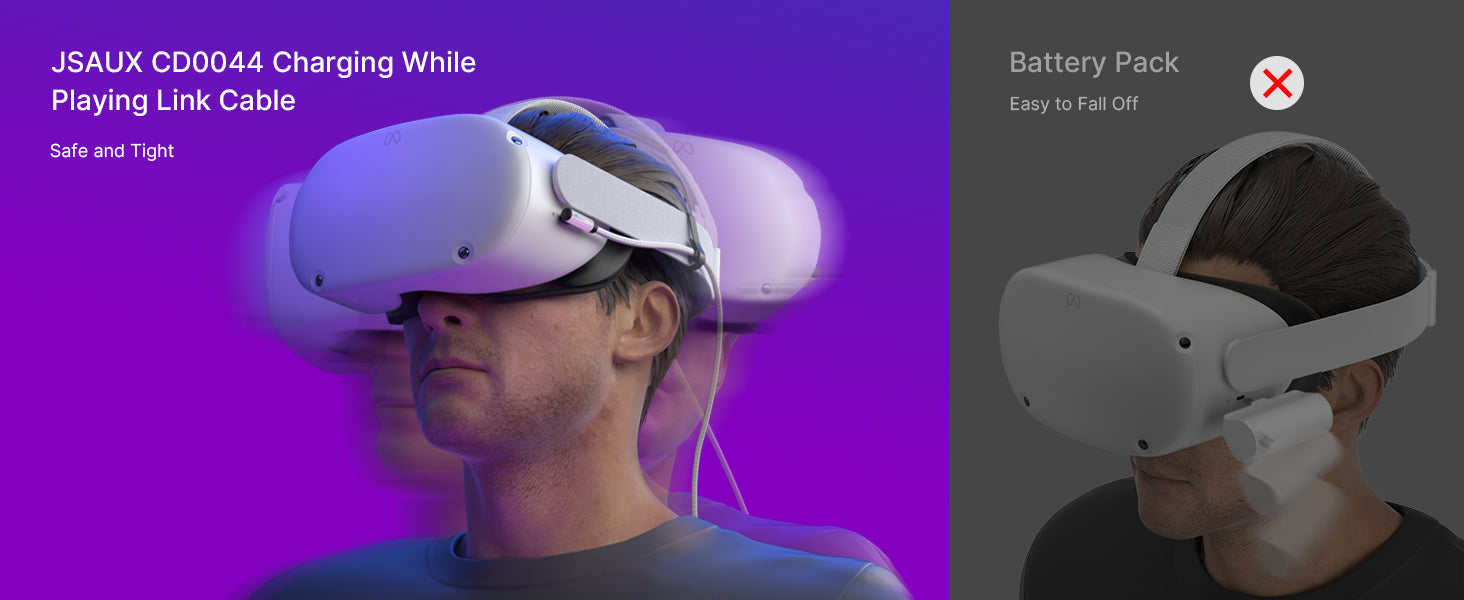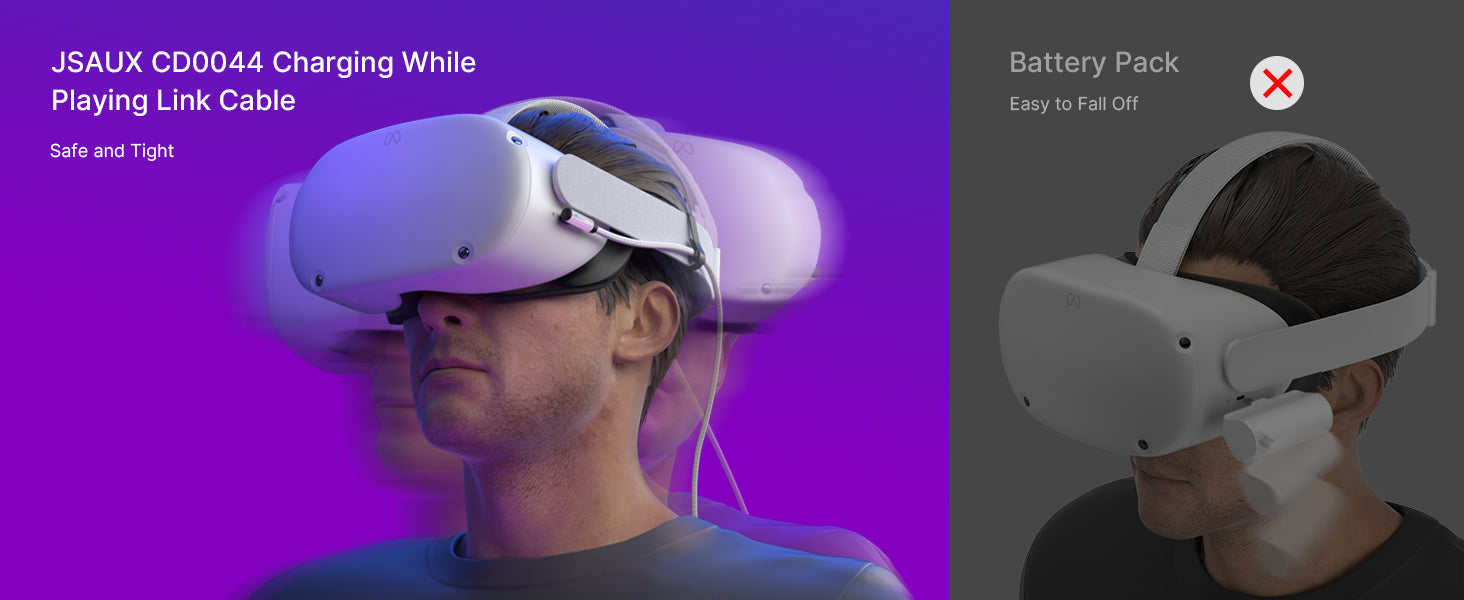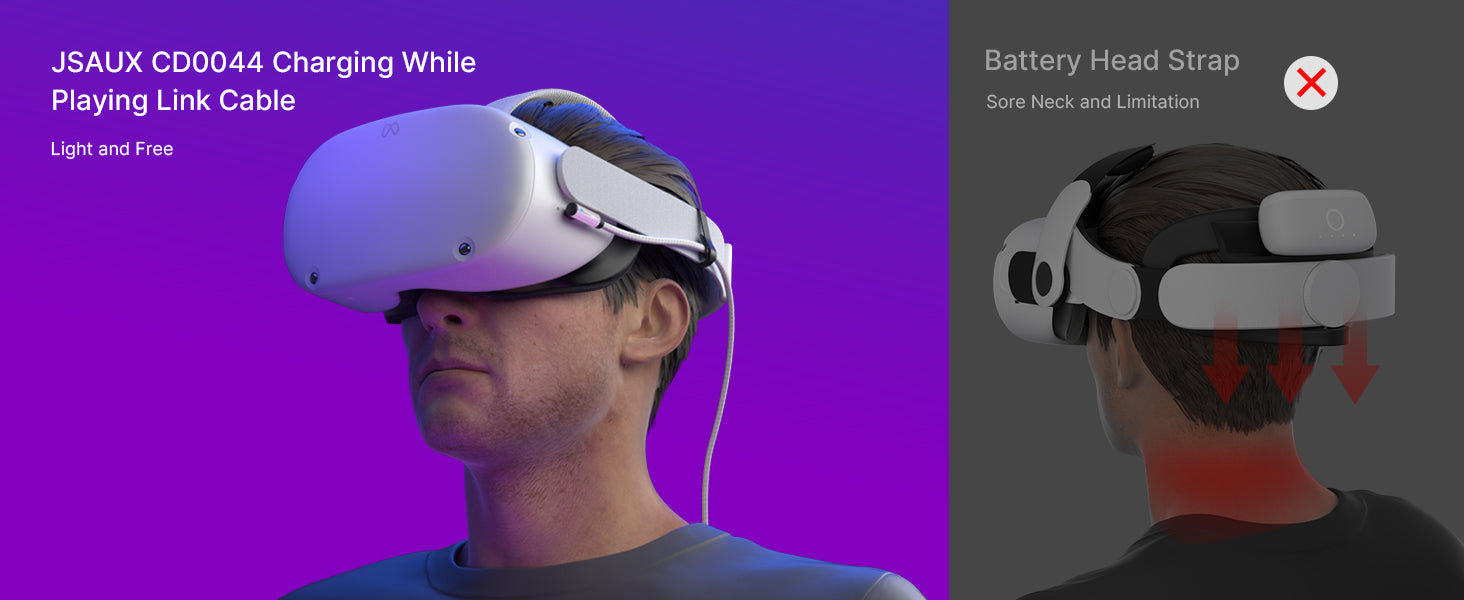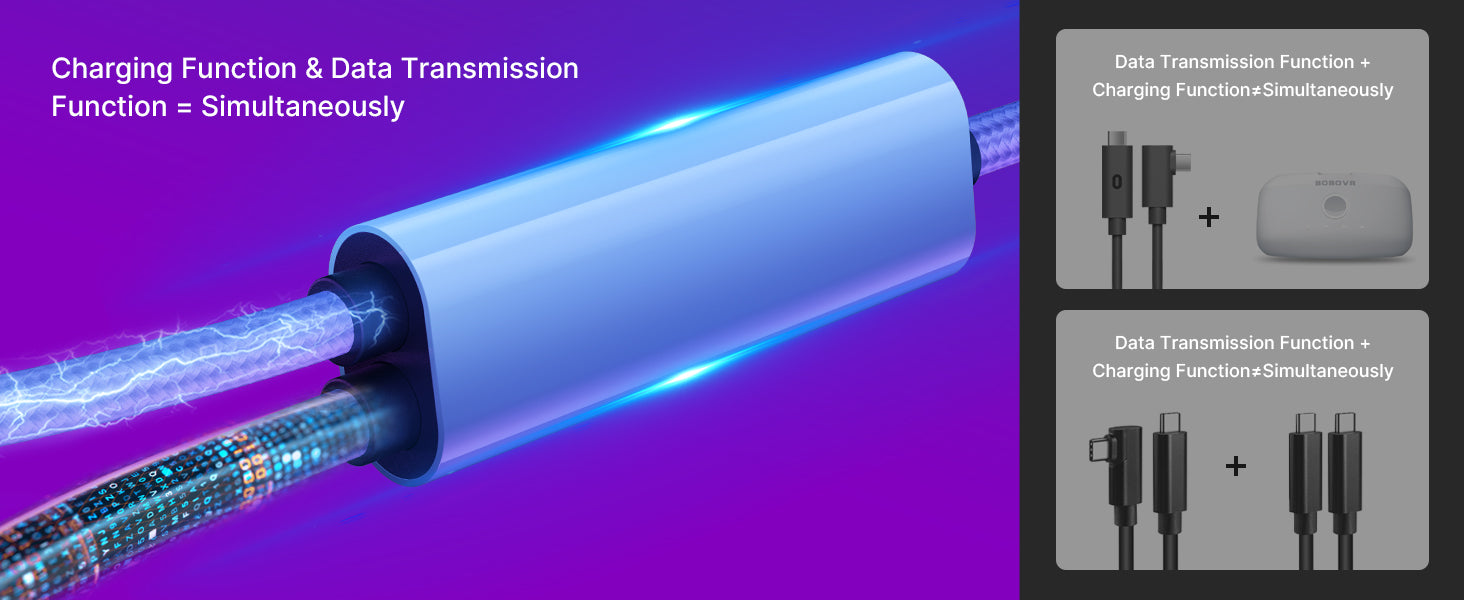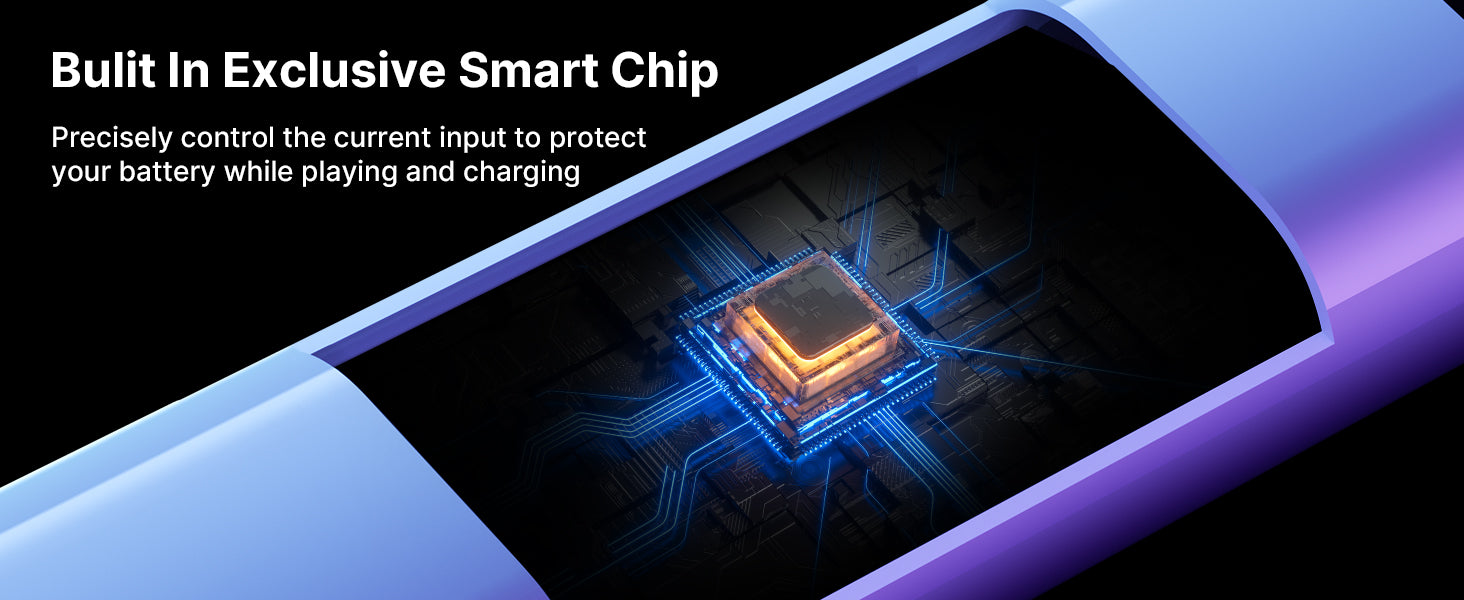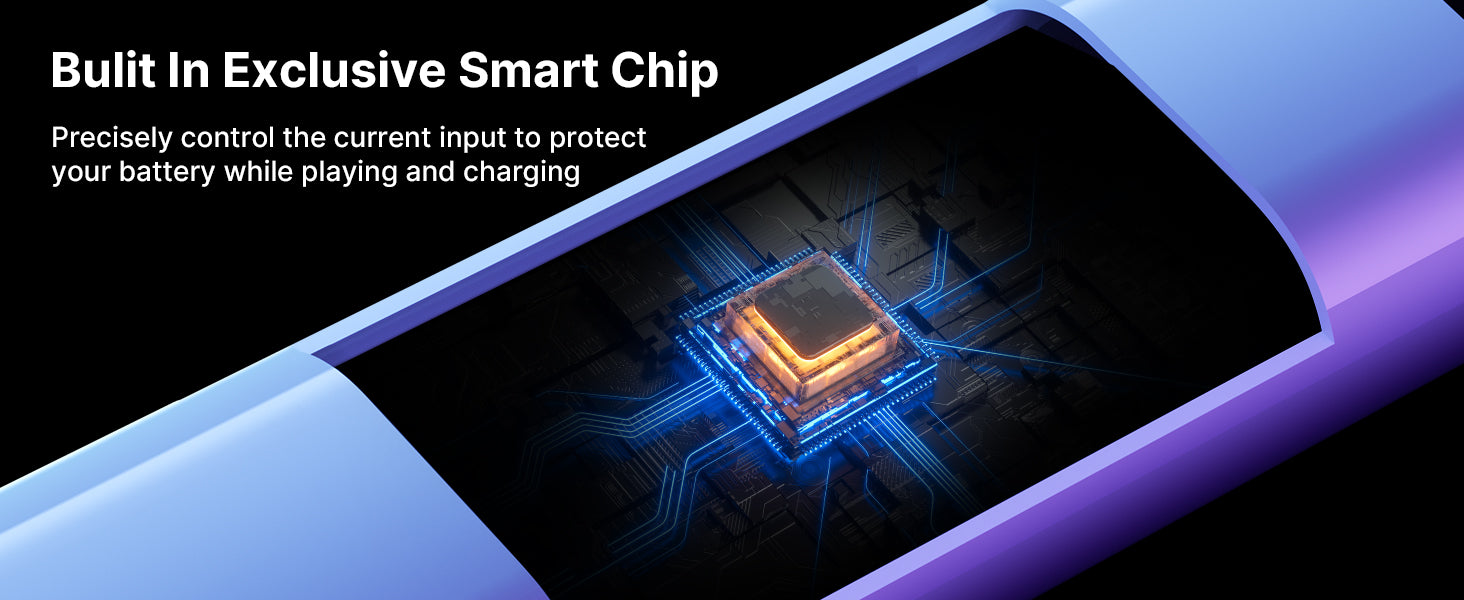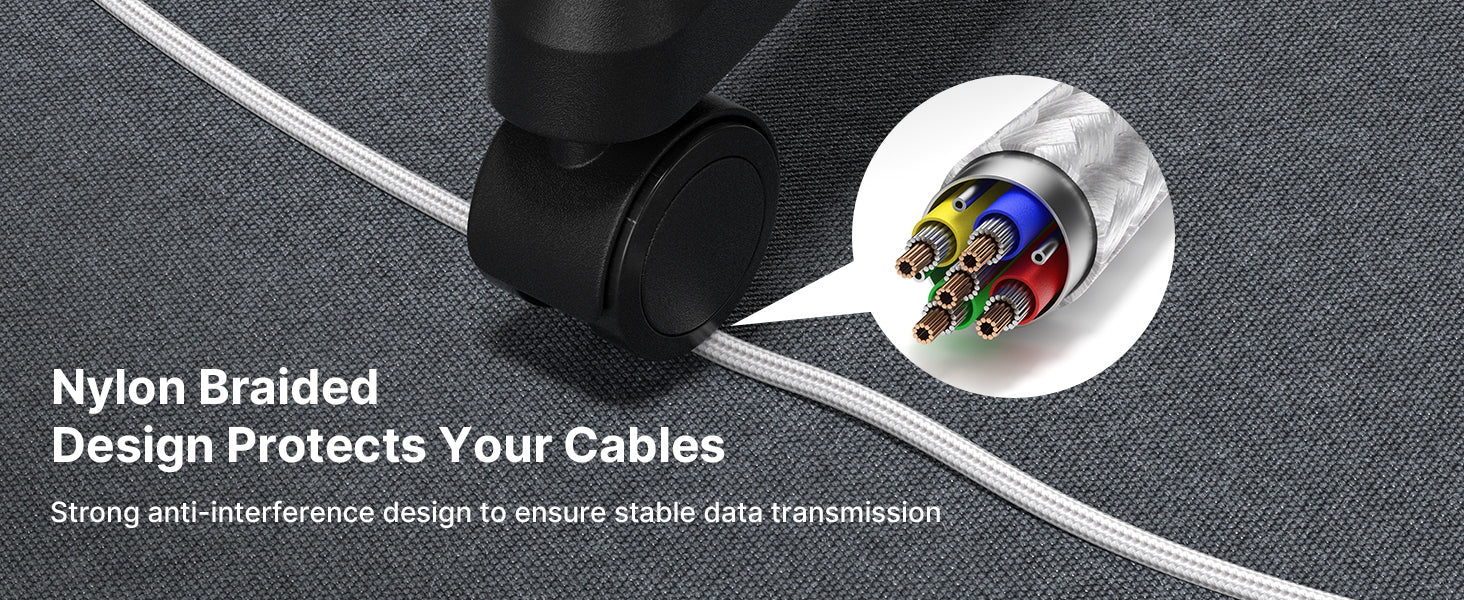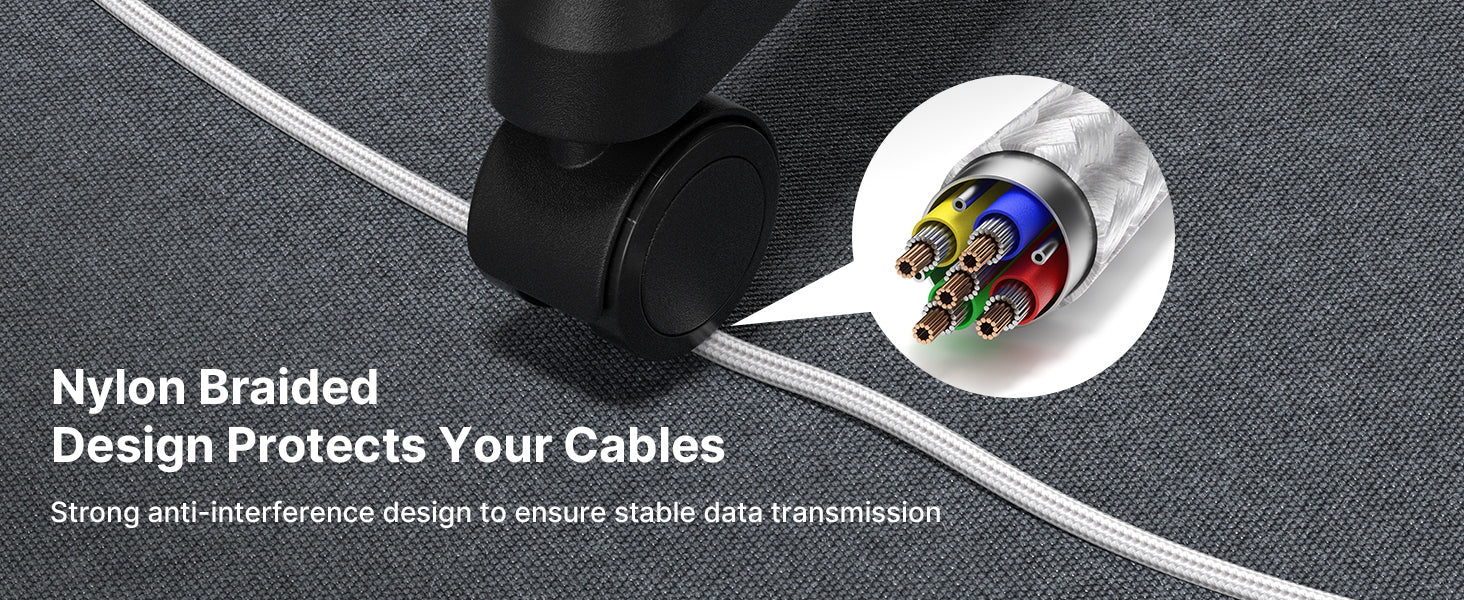 This product is rated 5.0 of 5.0 stars.
It has received 19 reviews.
REVIEW
Works Wonderfully
This previous week I was very ill, so I didn't use my quest all week, when I got better it turns out I had left it on and it was still at 100% battery. Safe to say it works.
Effective Tool
This cable matches with my Pico 4.No more interruptions while playing.
Es un cable muy resistente y funciona muy bien!
Estoy muy contento de haberlo comprado, sin duda volvería a comprarlo, pero funciona tan bien que no necesitaré otro. Una maravilla y lo recomiendo 100%
Amazing!
Perfect product, perfect results!
Firm and Fast
Big, long and just the way I like them, holds power too the Quest 2 continuously with dropping from 100% too 94% after 4 hours of use(Gaming -Pavlov PCVR) with high bandwith going through it as well as the charge holding.
Bought one for each of my brothers as well, nothing stopping us from running til we drop now!