 Products
--- About Charging

Q: This dock doesn't detect any power source.

A: 1. Please inspect the interface and charger to ensure they are free of debris or contaminants.
---------------------------------------------
*If the model you were owning is ROG Docks, HB1101, or Omnicase 2 series*
Ensure that the docking station is connected to your device via the port (IN: USB-C) and to the power source through the charging port (USB-C PD).

2. To test charging compatibility, please choose the official charger. Alternatively, you can use a third-party PD charger with the PD3.0 protocol or higher rating then connect it directly to the device and check for the charging function.

3. Are other functions of the docking station operational?
For instance, test if the HDMI connection displays properly or if USB-A peripherals like a mouse and keyboard function as expected.

4.To help us diagnose the issue accurately, please record a video and send it to our support team by email. The video should include the following steps:
- Connect the dock to the device using the original charger.
- Connect the device directly to the original charger.

[This trouble shooting guide is available for all Jsaux docking stations.]

---About HDMI/DP

Q: After connecting handheld console to the dock and display, there is no HDMI/DP signal output, or the screen is flickering.

A: 1. Check if the HDMI interface is secure; ensure that you have selected the correct display input on your TV or monitor.
2. Please use an HDMI2.0/HDMI2.1 standard video cable. If this issue happens on the DP port, trying a DP 1.2/DP 1.4 cable.
Try selecting an HDMI/DP cable with a length of less than 4 meters to maintain signal stability.
3. Excessive transfers (such as through an HDMI Switch) can weaken the signal and result in no signal output. If you need to use an HDMI Switch, try a HDMI cable with both ends shorter than 2 meters. Avoid using any HDMI to Displayport adapters, as they might cause signal errors leading to no output.
4. Test with multiple HDMI/DP cables. Attempt to directly connect your device using HDMI to check if the cable is functioning normally.
5. Try a different source and/or dock/dongle (laptop, desktop, phone/tablet with display out capabilities).
6. Please use the official Power Delivery (PD) charger that comes with your device to power the dock, ensuring sufficient power supply.
7. Adjust the external display/TV to an appropriate resolution/refresh rate or lower the resolution/refresh rate.
8. To reset the dock, unplug both your device and the dock completely, including power and monitor cables. Then, plug the cables back in.

*If the model you were owning is ROG Docks, HB1101, or Omnicase 2 series* Ensure that the docking station is connected to your device via the port (IN: USB-C) and to the power source through the charging port (USB-C PD).
[This trouble shooting guide is available for all Jsaux docking stations.]

---About Audio

Q: After connecting my Steam Deck and monitor to the docking station, my monitor has no audio output.

A: In the Steam settings, click Audio, there is output, and click 'External Devices', and the audio can be transmitted to the TV.
To enable 5.1/7.1 audio over HDMI/DP: While plugged into the display, go to Desktop mode, click on the speaker icon on the task bar, find the HDMI/DisplayPort slider, click on the 3-line menu and select the number of channels that you want. This will then stay selected when switching back to Gaming Mode.
[This trouble shooting guide is available for all Jsaux docking stations.]

---About Ethernet

Q: I have a Steam deck dock and the Ethernet can't be detected.

1. Confirm if the wired network is properly connected.
Please check in Settings - Internet if "Wired Connection" is displayed, or if the RJ45 port is blinking.
If "Wired Connection" is not displayed, there might be an issue with the Ethernet connection. Please clean the RJ45 plug and reconnect it.

2. If "Wired Connection" is displayed but there is still no network connection or the speed is very slow, it could be because both Wi-Fi and wired connections are active, with Wi-Fi being prioritized.
In this case, please disable Wi-Fi and use the wired connection directly, or set the wired connection as a priority: (Desktop mode - Settings - Network Connection - Check the box for Automatic Priority Connection).

3. If the wired connection displays an exclamation mark, it might be due to the Steam gaming platform server being offline.
Please wait and reconnect to the Steam Deck platform network.

4. Network latency caused by wired network environment issues can prompt the system to automatically switch to a Wi-Fi network with a better connection. It's recommended to try testing in a different network environment.

5. After a system upgrade, the network connection mechanism might change. If the gaming device has been upgraded, you might need to manually set up the wired network connection in desktop mode to establish network connectivity.
[This trouble shooting guide is available for all Jsaux docking stations.]
Q: Can the Handheld consoles be put into the storage bag with the joystick cover?

A: The joystick cover with a thickness of 1-2 mm can be put into the carrying case.
[This guide is available for carrying case BG0102, BG0106, BG0106A. While BG0102/BG0106 is only for Steam Deck.]

Q: Can the Steam Deck be put into the storage bag after it has a protective case?

A: The Steam Deck with jsaux protective case can be put into carrying cases, if you have a third-party protective case the overall thickness should be less than 27mm.
[This guide is available for carrying case BG0102, BG0106, BG0106A and shoulder bag BG0105.]
Q: Does Steam Deck with Jsaux protective case fit into the carrying case BG0102/BG0106?

A: The Protective Case PC0103 PC0104, and PC0105 fit into the carrying case BG0102 and BG0106.

Q: Can the PC0104 modcase be compatible with all JSAUX docks and official Valve dock?

A: It can be compatible with all JSAUX dock station without the travel cover. But it can't be compatible with the valve dock, because the groove of the official dock is very narrow, and it can only support the steam deck without any case.

Q: Can I just buy a travel cover, Kickstand or Belt instead buying a whole kit of PC0104 Modcase?

A: No, the accs in the basic set are sold together, the basic set contains the following 4 pieces:
1. TPU Case
2. Metal stand
3. Silicone Belt
4. Travel Cover
But the accessories of other sets can be sold separately (such as cooling fans, hub and power bank)
About Wall Charger

Q1: It can't charge my phone.

A1: 1. As the battery approaches full capacity, the device intelligently transitions to a slower charging rate to ensure battery longevity and safety. A reduced charging speed during this phase is expected and entirely normal.

2. Debris may be present within the charging port or socket. We recommend using a toothpick or SIM card needle wrapped in cotton for gentle cleaning. Exercise caution during the cleaning to prevent damage.

3. For troubleshooting, kindly test the charger with alternate devices or cables. This will help ascertain if the issue is with the charger itself or other components.

Q2: The charger isn't compatible with my outlet.

A2: Upon unboxing the CH6504/CH4504 charger, you will find the EU adapter pre-attached to the plug. For optimal usage in other regions, please carefully detach the EU adapter and select the appropriate adapter for your locality.
[This Q&A only available for CH6504&CH4504 chargers.]

About Wireless Charger

Q1: It doesn't supply power to my device.

A1: To assist you in resolving this issue promptly, please follow the steps outlined below:

1. Ensure your phone or device is properly aligned with the wireless charging pad. Misalignment with the pad's induction coils may result in charging issues.

2. Check that the wireless charger is correctly connected to a power source and that the power outlet is functional.

3. Ensure the power adapter you're using is compatible with the wireless charging pad and provides sufficient power for charging.

4. The thickness of phone cases or any metallic elements on them can interfere with wireless charging. Try removing the case and ensure there are no other obstacles between the device and the charging pad.

5. Check if your device has any available software updates, as some updates might address wireless charging issues.

6. Overheating of either your device or the charging pad can automatically halt the charging process to protect the battery and electronic components. Ensure the charging environment is cool and avoid charging under high-temperature conditions.

I hope this helps! Let me know if you need any further assistance.

Q2: The charging speed is slow.

1. Wireless charging, while convenient, may have a marginally lower efficiency compared to its wired counterpart due to the energy transmission via electromagnetic fields. Some energy loss is inherent during this electromagnetic conversion. To optimize the charging experience, we recommend employing a wall adapter rated at 18W, 20W, or higher that is compliant with fast charging protocols.

2. As the battery approaches full capacity, the device intelligently transitions to a slower charging rate to ensure battery longevity and safety. A reduced charging speed at this phase is anticipated and entirely standard.

3. Contaminants or foreign objects inside the charging port might impede the charging process. For effective cleaning, use a toothpick or SIM card needle wrapped in cotton. Please approach the cleaning task with caution to ensure no damage is inflicted.

Q3: Is it normal for the device to heat up while charging?"

When the wireless charger is working, it will wirelessly transmit electric energy to your mobile phone through a magnetic field. During this process, some energy will indeed be converted into heat, so heating during charging is normal and inevitable.
Please don't worry, our products have taken this into consideration during the design and production process, and follow strict quality and safety standards to ensure that the heat generation is completely within the safe range.
If you feel that the device is very hot. Would you mind checking that the placement of the phone is centered on the charger while charging?
The efficiency of wireless charging depends largely on the alignment accuracy between the phone and the charger. If the position is misaligned, the charging efficiency will decrease, which will increase the energy loss and cause excessive heat generation.
Therefore, I suggest that you try to ensure that the phone is accurately placed in the center of the wireless charger when charging, which will help improve charging efficiency and reduce heat generation.
---About Video Cables

Q: Why is there no signal output after connecting the video cable?

A:
1. Check if the video interface is loose and ensure you have selected the correct display input on your TV or monitor.
2. Adjust the external monitor to the appropriate resolution/refresh rate. Try setting it to 1080p@60Hz to see if it displays correctly.
3. Excessive adapters (e.g., HDMI Switch) can cause signal attenuation, preventing signal output. If you need to connect an HDMI Switch, it's recommended to use video cables shorter than 2 meters on both ends.
4. If you have other devices, try using them to see if they work normally.
5. If you encounter a black screen, the output resolution/refresh rate might exceed the specifications of the video cable.

---About Audio Cables

Q1:Why is there no sound or poor sound quality after connecting my device?

A1:
1. Please clean the port and try other device or unplug and replug.
2. If you have other devices, please try using other devices to see if it works properly.
3. Please tell us the brand and model of the device you connected, and we will feedback it to the technicians for targeted inspection.

Q2: There is no sound and the device cannot be recognized.

A2:
1. Some mobile phones need to manually turn on the OTG mode to listen to music through the USB-C port. Please make sure you have turned on the OTG mode of your phone.
2. Choose the correct audio playback channel.

---About Charging Cables

Q1: This charging cable cannot charge my device.

A1:
1. Please try using a different plug with the charging cable to see if it charges normally.
2. Try using this cable to charge another device and check if the charging function is working properly.
If the above methods confirm that the data cable is damaged, please contact our customer service team for assistance.

Q2: It does not support fast charging.

A2:
1. If the phone is about to be fully charged, the device will choose slow charging to protect the battery, so it is normal for the charging speed to be slower at this time.
2. There may be foreign matter inside or in the socket. Please wrap cotton with a toothpick or SIM card needle to clean the inside of the socket. Pay attention to being gentle throughout the cleaning process.
3. Please ensure that the charging protocol of your device and charger is consistent with the protocol supported by the cable.
If you have other devices or chargers, try using another device to see if it works so you can troubleshoot the issue. If the replacement charger still works, there may be an abnormal problem with the agreement between the phone and the charger. Shipping
Q1. When can I expect my order to ship?

Barring any unforeseen circumstances, our current order processing time is 2-4 business days. If your product doesn't meet the standard for shipping within 3-5 business days, there would be an estimated dispatch time clearly statement on the product page before making your purchase.
Once your order is ready to ship, you'll receive a shipping notification email that includes a tracking link.
Allowing 7-12 Business days for delivery after your parcel has been shipped. (This excludes pre-sale items.)

Q2. How Can I Track My Parcel?

Tracking your parcel is easy and convenient with three options:
1. Via Email Notification: If you've created an account and subscribed at www.jsaux.com, you will automatically receive a shipping notification email containing a direct tracking link. Simply click on the tracking number in the email to monitor your parcel's journey.

2. Through Your Account: Log in to your account on www.jsaux.com, locate your order, and click on the tracking number. This will take you to the tracker where you can keep an eye on your parcel's progress.

3. Using 17Track: Alternatively, you can check the shipment status by visiting https://www.17track.net/. Enter your tracking number there to access real-time tracking information.

Choose the method that suits you best for a hassle-free tracking experience!
Q3. What's your free shipping policy?

Orders above $25 are free shipping, while orders under $24.99 will be charged $5.5 as shipping cost.
Q4. What countries and regions can you ship to?

JSAUX is committed to providing fast and efficient delivery services to our valued global customers.
However, please be aware that certain shipping restrictions may apply to specific products or destinations due to various factors, including local and state regulations, hazardous materials, oversized or unusually shaped items, and specific address types like military addresses (APO/FPO) and some islands that may pose delivery challenges for certain carriers.
The delivery can't be processed if your order condition fits above.
We will email you timely and offer you some solutions.

Regrettably, we are unable to ship parcels to the following countries and regions due to logistical limitations:
Afghanistan, Albania, Algeria, Andorra, Angola, Anguilla, Argentina, Armenia, Aruba, Azerbaijan, Bahrain, Bangladesh, Barbados, Belarus, Bermuda, Bhutan, Bosnia & Herzegovina, British Virgin Islands, Brunei, Burkina Faso, Burundi, Cambodia, Cameroon, Cayman Islands, Central African Republic, China, Christmas Island, Costa Rica, Djibouti, Egypt, El Salvador, Ecuador, Falkland Islands, Faroe Islands, Gabon, Gambia, Georgia, Ghana, Gibraltar, Greenland, Guadeloupe, Guatemala, Guernsey, Guinea, Iceland, Indonesia, Jamaica, Jordan, Kazakhstan, Kenya, Kiribati, Kyrgyzstan, Lebanon, Lesotho, Liberia, Liechtenstein, Maldives, Martinique, Moldova, Monaco, Montenegro, Myanmar (Burma), Namibia, Nauru, New Caledonia, Nicaragua, Niger, Nigeria, Norfolk Island, North Macedonia, Oman, Pakistan, Paraguay, Rwanda, San Marino, Senegal, Serbia, Seychelles, Solomon Islands, South Sudan, Sri Lanka, Sudan, Tajikistan, Togo, Tonga, Tunisia, Turkmenistan, Tuvalu, Uganda, Ukraine, Uruguay, India, Uzbekistan, Vanuatu, Vatican City, United States (including Puerto Rico, Guam, US Virgin Islands, Northern Mariana Islands, American Samoa, and military bases like APO, FPO, and DPO).

We appreciate your understanding, and please feel free to reach out if you have any questions or need assistance with your shipping inquiries.

Q5. Do I need to pay a customs fee?

JSAUX is not responsible for any custom and taxes applied to your order.
All fees imposed during or after shipping are the responsibility of the customer.
Q6. Which couriers do you use? Can I pay for an upgarding shipping?

Sorry, but we currently do not offer the option for expedited shipping or choosing the last mile courier.

We have established partnerships with specific logistics providers. Once we dispatch your package from our warehouse, it will be delivered to your country by these logistics partners, and then forwarded to the local courier for the final journey.

The shipping channel is determined, and therefore, we may not be able to change the local logistics provider for you.
Q7. Where will my parcels be dispatched from?

For orders originating in the United States, your items will be shipped from our US warehouse. However, in some cases, they may also be shipped from China, depending on product availability in our warehouses.

For orders placed within EU countries/regions, your parcels will be dispatched from our Czech warehouse. Similar to US orders, there's a possibility of shipment from China if the product is not available in our Czech warehouse.

For orders from all other countries/regions, your items will be shipped from our local warehouse(China mainland).

If you have any queries or require further clarification, please don't hesitate to contact us prior to placing your order.

Q8. Why hasn't my tracking link become active?

The invalid or blank of your tracking link is due to a high volume of packages currently at the courier station. Our logistics provider needs some time to scan and upload the package information.
We kindly ask for your patience and suggest waiting for up to 48 hours for the tracking information to be updated.
Q9. The tracking information indicates 'delivered,' but no parcels here.

We completely understand the frustration and concern that comes with missing parcels, but please rest assured that we are here to assist you in resolving this issue.

1. Start by reviewing any messages or phone calls you may have received from the courier. Additionally, inspect your front door, porch, or any designated 'safe places' around your property, as the courier may have left the package there.

2. It's a good idea to reach out to your roommates, family members, and neighbors to see if anyone else might have mistakenly received or picked up your parcel.

3. Sometimes, the courier might mark a package as 'delivered' when it's shipped, and the actual delivery may take a bit longer. It's possible that your package is still on its way.

If, after these steps, you are still unable to locate your parcel, please don't hesitate to reach out to our Customer Support team.
They will be more than happy to investigate the situation further and guide you through the necessary next steps to ensure your parcel reaches you as soon as possible.
Your satisfaction is our priority, and we are here to help in any way we can.
Q10. I received the package, but it arrived damaged. How can I do?

Hearing this news is truly disheartening.
We kindly request your cooperation in following the instructions below so that we can assist you in resolving the issue promptly:
1. Please open the packaging box. Is the internal packaging of the product damaged?
2. Open the inner packaging of the product. Are there any visible scratches or damage on the product's surface? Has any product gone missing?
3. Test the product you received to check if it functions as expected.

If you have received a damaged parcel, please take a picture of the broken parcel and contact our customer service team promptly. Your feedback is invaluable to us as we strive to make improvements. Return & Warranty
Q1. What's your hassle-free return?

You can return undamaged products for a refund within 15 days of purchase, no matter the reason. Once we receive your returned item in our warehouse and inspect it, we'll initiate the refund process.

Please keep in mind:
-Include all accessories in the return.
-Keep the original packaging.
-Provide proof of purchase.
-Make sure your items meet these requirements; otherwise, we may not accept the return.

The refund guarantee is valid for either 7 or 15 days when you receive the parcel, depending on the tracking information's delivery date.
It is not possible to process a request for a refund for non-quality issues for items that have expired this 7 or 15 days window.

For non-defective items, we're currently only able to provide free returns for US Jsaux members, so if you're not from the US the refund won't cover any shipping and handling fees. You'll need to cover the return shipping expenses yourself, as shipping costs are nonrefundable.
If you receive a refund, the cost of return shipping will be deducted from your refund.

Returned items must be unused and in sellable condition. Please keep all original packaging elements (tags, strap ties, protector film, clear polybag) intact, and use the original shipping box for return.

We reserve the right not to issue a full refund if products have been customized or have been used, damaged, or tampered with (unless they are faulty).

If you receive a damaged or defective product, please contact Jsaux Customer Service within 24 hours.

All returns must be authorized by our team; unauthorized returns may not be processed.

Q2. What's your return procedure?

1.Please contact the Jsaux customer service team by email at official@jsaux.com to obtain a return shipping address, or the prepaid shipping label if applicable for your case.
Please include the following information:
-Order number
-Proof of purchase (invoice or screenshot or order)
-Reason for return
-Video or photo of the faulty product (if applicable)
-Complete delivery address

2.Please consider using a shipping service that provides tracking, or the prepaid shipping label to mail the package (if applicable).

3.Properly pack the product to reduce potential damage while in transport. After shipping the product(s), please inform us by email.

4.Jsaux will process refunds within 3 business days after receiving the returned item(s). The refund will be credited back using the same method as when your initial order was made. Refunds may not appear on your credit card statement until the following billing cycle .
For returned items, a full refund will be credited for defective products. For non-defective items, refund excludes all shipping and handling fees, including return fees.

Note:All returns must be pre-authorized by our team - any unauthorized returns may not be processed.
Q3. Do I need to cover return fees?

For products with manufacturing defects:
Jsaux covers the shipping fees. Simply contact our customer service team to initiate the return process. We'll send you a prepaid shipping label via email. Print it and use it to return the items to Jsaux hassle-free.

For products without manufacturing defects:
Free returns are available exclusively for US Jsaux members. If you're not in the US, you'll need to handle the return postage expenses, and we recommend using a tracked service for added security.

Q4. How can I exchange my order?

Currently, we do not have an exchange support available. We kindly ask that you return the item(s) for a refund and place a brand new order with the item(s) you prefer.

Please refer to our Returns Guideline for instructions on how to return your product.
Q5. How to Obtain Warranty Service?

Warranty Process:
To request a Warranty Service within the warranty period, please first contact the support team for warranty check. You must provide:
·Sufficient proof or purchase must be provided.
·A description of the defect must be provided in order to issue a warranty claim.
·If the defective item is damaged, visible proof (if any) must be provided along with the item's serial number (if any).
·You may need to return the item for quality inspection.

We will determine the problem and the most appropriate solutions for you. Please keep the packaging your product arrived in or packaging providing equal protection, so that you have the required packaging available in the event of a return.

Valid Proof of Purchase:
·Order number from online purchased made through JSAUX's authorized resellers.
·Sales invoice.
·Dated sales receipt from an authorized JSAUX reseller.

Please note more than one type of proof of purchase may be required to process a warranty claim (such as receipt of money transfer and confirmation of address item was originally shipped to).

Shipping Costs Must Be Covered by Buyer in the Following Situations:
·Returning products for any reason other than a proven defect.
·Warranty claims on items taken outside the original country of purchase.
·Returning items claimed to have defects but found by JSAUX quality control to be in working condition.
·Returning defective items in international shipping.
·Costs associated with unauthorized returns (any returns made outside of the approved warranty process). Order & Payment
Q1. How can I cancel or change my order?

After you complete your checkout, you'll receive an order confirmation email of your order. Please verify the accuracy of both the shipping address and product information. We have a cancellation and modification window of 8 hours from the completion of your payment.
If you need to change or cancel your order, please contact the JSAUX Support Team and provide us with your order number ASAP. All orders (excluding pre-sale orders) are processed within 2-4 business days after the order is confirmed. Please note that orders are not shipped or delivered on weekends or holidays.
We are committed to providing you with excellent service during your JSAUX shopping experience.
Q2. I didn't receive order confirmation email, what should I do?

The order confirmation email will be automatically sent to the email address you used for shopping on www.jsaux.com after you complete your checkout. If you do not receive it, please ensure that you are logged into the correct email address and check your mailbox's SPAM or other folders.
Q3. What payment options do you support?

The payment options that we accept are: AMEX, Apple Pay, Google Pay, PayPal, Mastercard, VISA, Shop Pay and Union Pay.
Q4. Why have multiple charges appeared on my credit card?

These might be pending charges that should disappear within 72 hours. Please rest assured that no extra money has actually been deducted from your account for these pending charges.
If it has not disappeared after 72 hours, please contact your payment bank for details.
Q5. How do I check my order status?

If you created an account and subcribed to www.jsaux.com, you can log into your account and go to your "ACCOUNT" page. You will see the whole history of your orders since the account has been activated.
You can check the shipping status and tracking number there.

Q6. How to distinguish order statuses?

It's easy, here are the different stages.
1.Paid: Your payment is processed, and the order is successfully placed.
2.Unfulfilled: Your order is in line to be processed. No worries, our team is reviewing your order and preparing it for shipment.
3.Fulfilled: Your order has left our warehouse and is en route to you. At this point, a tracking number will be available on your order page. Simply click on it to track your parcel's journey.
4.Archived: Your order has been fulfilled and is securely recorded in our system.
5.Delivered: Congrats! Your parcel has been successfully delivered. We hope you enjoy your digital life with JSAUX products!

Q7. How can I get an invoice of my order?

If you need an invoice, just contact our support team and we can sort that out for you ASAP! Member
Q1. How do I join your member?
Q2. How do I earn reward points?

You can earn points in multiple ways:

1. Get 200 points just for signing up!
2. Earn 10 points for every dollar you spend at www.jsaux.com.(if you cancel your purchase, the earned points will be deducted from your account.)
3. Follow and like us on social media to earn more points.
4. Celebrate your birthday with us and receive points as a gift!
Tips: To maximize your points, click on the 'REWARDS' icon located on the bottom right at jsaux.com and explore our Points program for even more opportunities to earn.
Q3. How can I use my points?

It's easy!
You can use your points to redeem reward coupons through the Jsaux Rewards widget located on the bottom right of the website. There are four different rewards available to redeem - $5, $10, $20 and $50 vouchers - which can be used on your future order.
Unfortunately, your JSAUX Points will expire 12 months from the day they were earned.
You'll receive a notification 30 days before the expiration date.
We recommend using them promptly to make the most of your rewards.
Q5. Can I Share My JSAUX Points?

JSAUX Membership Rewards are linked to your account.
For the best experience, including rewards, status updates, and exclusive perks, we suggest making all your purchases from the same account.
But don't worry! You can use your JSAUX Points to redeem coupons and gift cards, and then share them with your friends and family. Enjoy spreading the benefits!
Q6. I have finished an activity but haven't received any points! What should I do?

Please allow a few minutes for us to process your activity and allocate your points. If you still do not see your earned points after some time, please don't hesitate to reach out to our customer support.
NOTE: If you provided your birthdate but haven't received the points yet, don't worry. The points will be added to your account on your birthday.
Q7. Are there any expenses that are not eligible for JSAUX Points?

All payments, including shipping costs, will be converted into points, with the exception of taxes.
Q8. Can I use more than one gift card at a time?

Of course you can, there are no restrictions on the use of gift cards and we encourage our customers to use any gift cards they have. However, please ensure that you obtain our gift cards through the proper channels.

JSAUX reserves the right to cancel gift cards(and the orders) that have been obtained through improper means.
Q9. When is the Member's Day, are there any activities or promotions?

Our Member's Day is on the second Wednesday of each month, during which we have specific products available for Flash Sales.
First-come, first-served.
Q1. What are the activities on Member's Day?

For the moment the main activity of our Member's Day is product flash sale, each product only costs $1, $5.99, $9.9 or $19.99. The Member's Day flash sale lasts for one day, until the flash sale products are sold out.We may increase more and more interesting activities in the future, please pay attention to our website.

 

Q2. How can I participate in JSAUX's member day activities?

You can register as our member, just put the product into your shopping cart in advance, get ready for faster internet speed, cheap and affordable products are waiting for you.

 

Q3. When is JSAUX Member's Day?

On every second Wednesday of the month, JSAUX will host a members-only flash sale with juicy discounts. Be sure to sign up for our newsletter, we send out email notifications every month so you don't miss out.

 

Q4. I am not a member yet, can I participate in the Member's Day flash sale?

No, just move your finger to register an account and become our member to participate in the Member's Day flash sale.

 

Q5. Can I purchase multiple discounted items at once?

One item per product is limited.

 

Q6. I am a member and I have a gift card, can I use the gift card to make my flash sale?

Of course, you can, but please note that when you use gift cards to buy your products, customers all over the world are snapping up, but our products are limited.

 

Q7. I want to participate in multiple deals at once, is that possible?

Yes, of course, we welcome you to buy more of our products, but please remember that for the same product, each person can only buy one(for the rest amount of this order ,we will refund the money)

 

Q8. Why doesn't the product sheet show the discounted price?

It's usually related to one of the following causes:

1. The flash hasn't yet started.2. There's a network delay.3. All units included in this promotion have been sold.

 

Q9. How long does the flash sale last?

Flash sale will be ends when quantity is out of stock. Refer a Friend
Participation Requirements

Q1. Any requirements to become a referrer?
A1. No, anyone can become a referrer. No specific qualifications are needed. Just use your unique referral link to invite friends and earn rewards.

Q2. Any requirements to be a referred friend?
A2. Yes, the referred friend must be a new user, i.e. they have not registered on the site nor placed an order.

Q3. Can I refer multiple friends?
A3. Absolutely! There's no limit to the number of friends you can refer. The more friends you refer, the more rewards you can earn.

Q4. Can I refer myself or create multiple accounts to get rewards?
A4. No, self-referrals and creating multiple accounts to gain rewards are not allowed. It goes against the terms and conditions of the program and may result in the disqualification of rewards.
Q1. For referrer:
A1.
1. When someone makes a purchase using your referral link, you will receive a notification email titled "Your friend used your referral!"
2. In the email, there will be a button labeled "Redeem now." Click on this button to access your store's Rewards page.
3. On the Rewards page, you can proceed to redeem your earned rewards.
4. Note: If a purchase is canceled or a product is returned by your referred friend, the corresponding rewards may be reversed or adjusted accordingly.

Q2. For referred friend:
A2.
1. Referred friend enters JSAUX.com through your referral link;
2. A small pop-up window will appear in the lower right corner of the website, enter Referred friend's email address in the pop-up window, and click the "Claim" button;
3. The referred friend will receive an email containing an exclusive discount coupon;
4. Enter the exclusive discount code on the payment page to enjoy the discount.

Q3. If the referred friend didn't use the referral discount, will I still get rewarded?
A3. Certainly! Regardless of whether the referred friend uses the referral discount, you will be rewarded if he successfully places an order through your referral link.
Q1. Can the Referral Rewards be shared with others?
A1.
---For referrer, the discount is bound to your mailbox, and the discount can only be used by yourself;
---For referred friend, your discount can be shared with your friends, please note that the discount can only be used once and has no expiration time.

Q2. How do I track my referrals and rewards?
A2.
---Tracking Referrals and Progress:
Log in at the top of this page to track your referral progress. The referral dashboard will show if your friends have placed orders.
---Notification of Successful Referrals:
When your referred friend makes a successful order, you'll receive an email notification. The email will inform you that your friend has ordered and you've earned a reward.
Q1. Can referrer personalize the referral link?
A1.Unfortunately, customization is not available.

Q2. How long is the referral link valid?
A2. The referral link doesn't have the expiration.
1. JSAUX retains the authority to suspend or conclude the referral program or a user's involvement at any point and for any cause.
2. Should JSAUX detect any actions it deems abusive, fraudulent, or in violation of the Terms of Service, accounts could be suspended, and referral rewards may be voided. Promotions
Q1. Can I use multiple codes at once?

Unfortunately just one discount code can be applied per order!
Some of our discount codes are also limited to one use per customer, but you can always combine our discount codes with gift cards for extra savings!
Q2. Is the discount code for one-time use?

Typically, our discount codes are intended for one-time use per order. However, there can be unforeseen circumstances that arise when completing an order, such as the need to cancel and make adjustments. This may result in the discount code becoming unusable for a subsequent order. If you encounter such a situation, please do not hesitate to contact our customer service team at official@jsaux.com, and they will be happy to provide you with a suitable solution.

Q3. I purchased a product before a promotional event. Can I request a price adjustment?

We apologize, but we do not support price adjustments for purchases made before promotional events. The price at the time of purchase is considered final. We encourage customers to take advantage of our current promotions and discounts when making a purchase.
Q4. Can the event discount be combined with other discounts (e.g., new customer discount)?

A4. No, All discounts cannot be combined except for gift cards. Affiliate Program
Q1. How are quarterly rewards distributed, and what are the eligibility criteria?

A1. Quarterly rewards are evaluated every three months, and only affiliates ranked within the top 10 in terms of sales volume are eligible to receive rewards.
Q2. What is the monthly sales reward, and when is it disbursed?

A2. The monthly sales reward consists of commission refunds, and commissions for each month are refunded to your registered account on jsaux.com at the beginning of the following month.
Still Need Help?
We're happy to help you whenever you need us.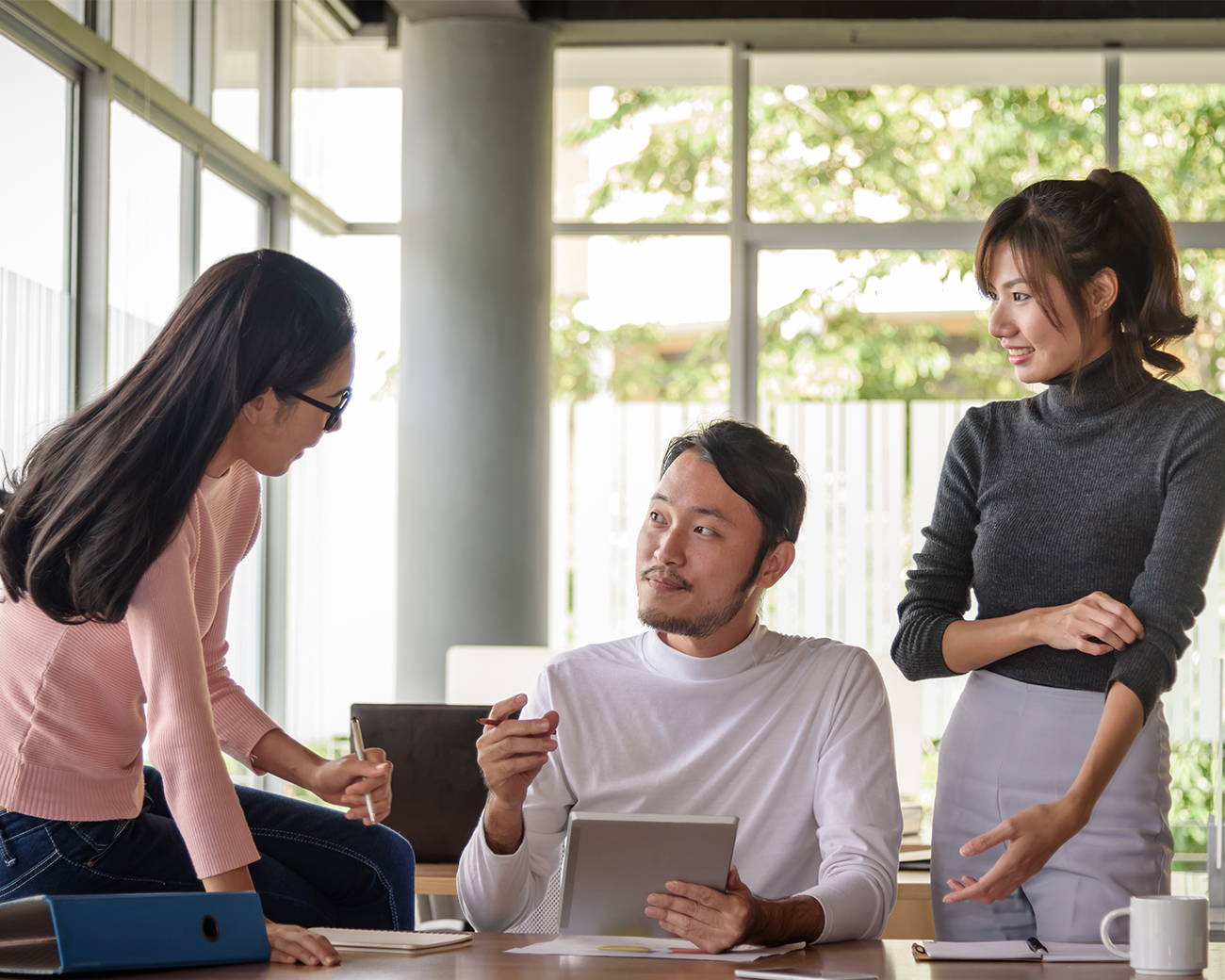 Email us:

Official Store:

Amazon Store:

Marketing Inquiries:

Bulk Purchasing/Become a Reseller: