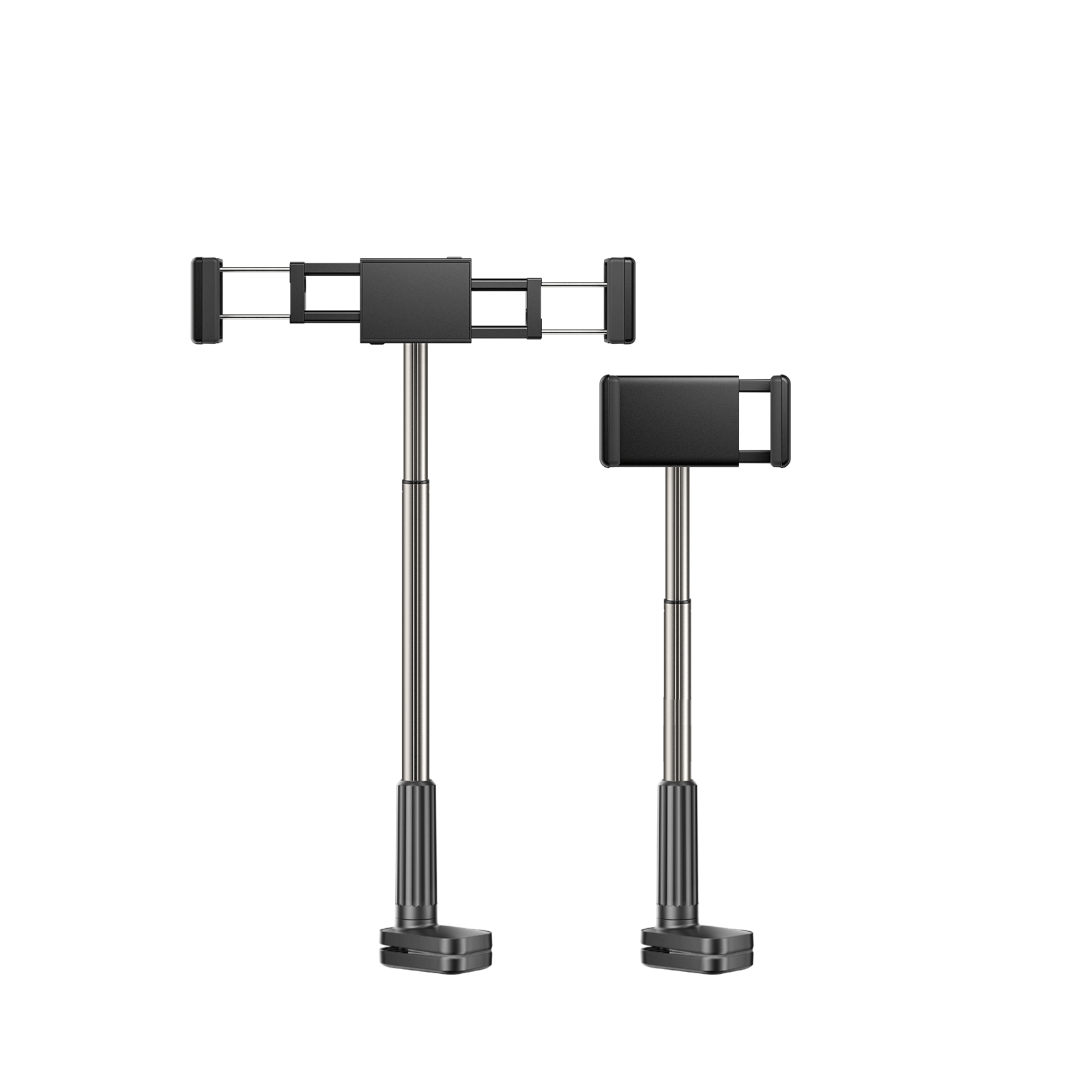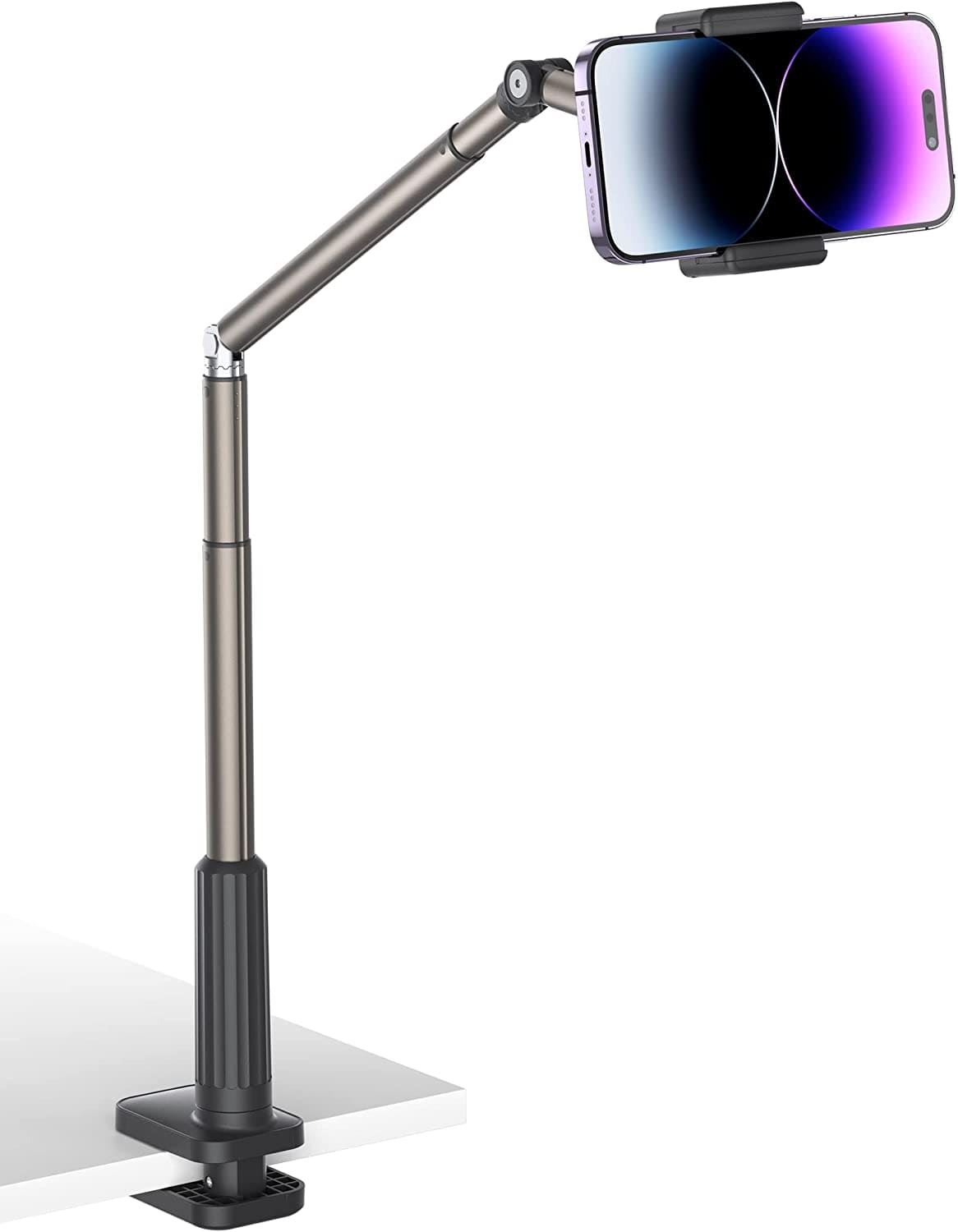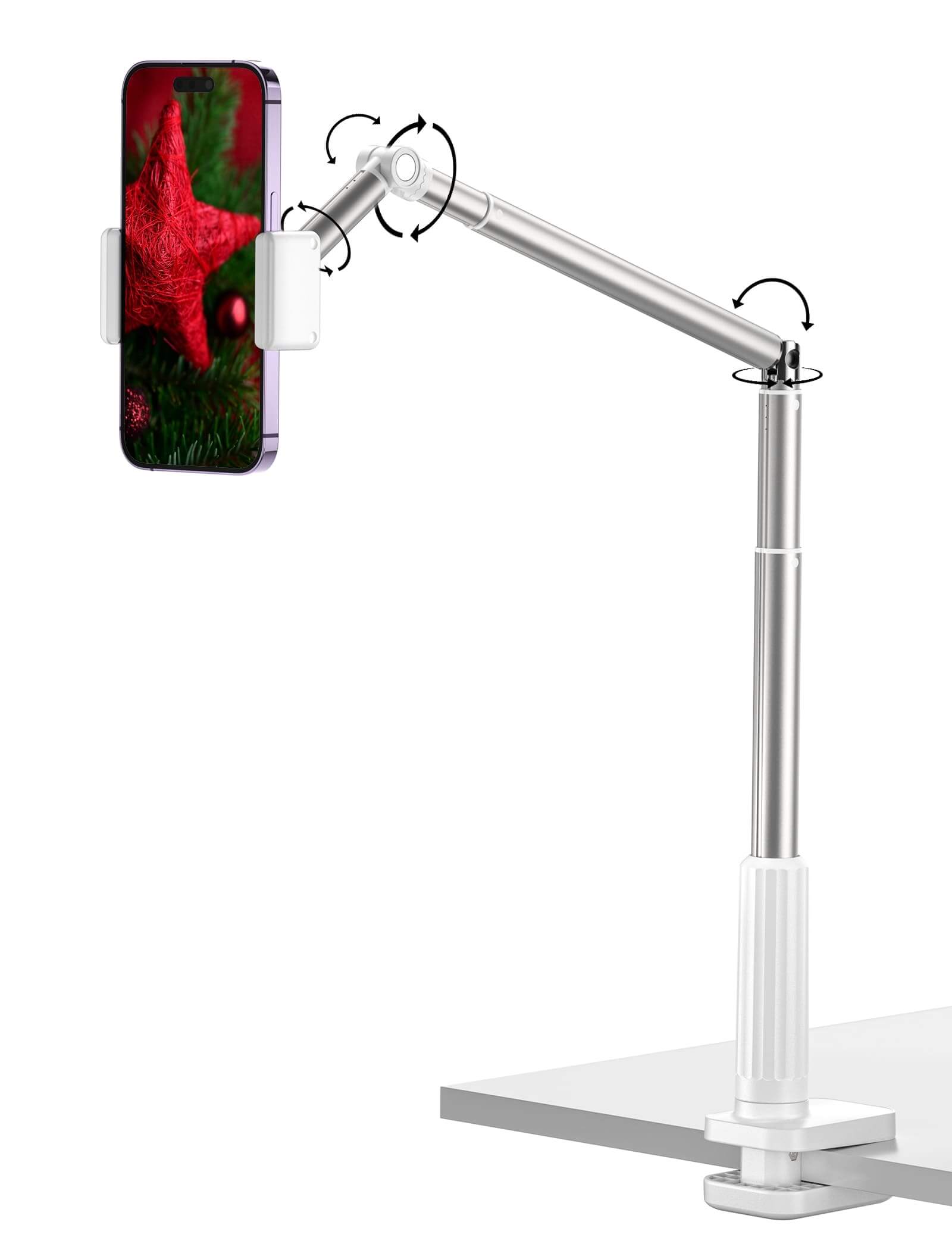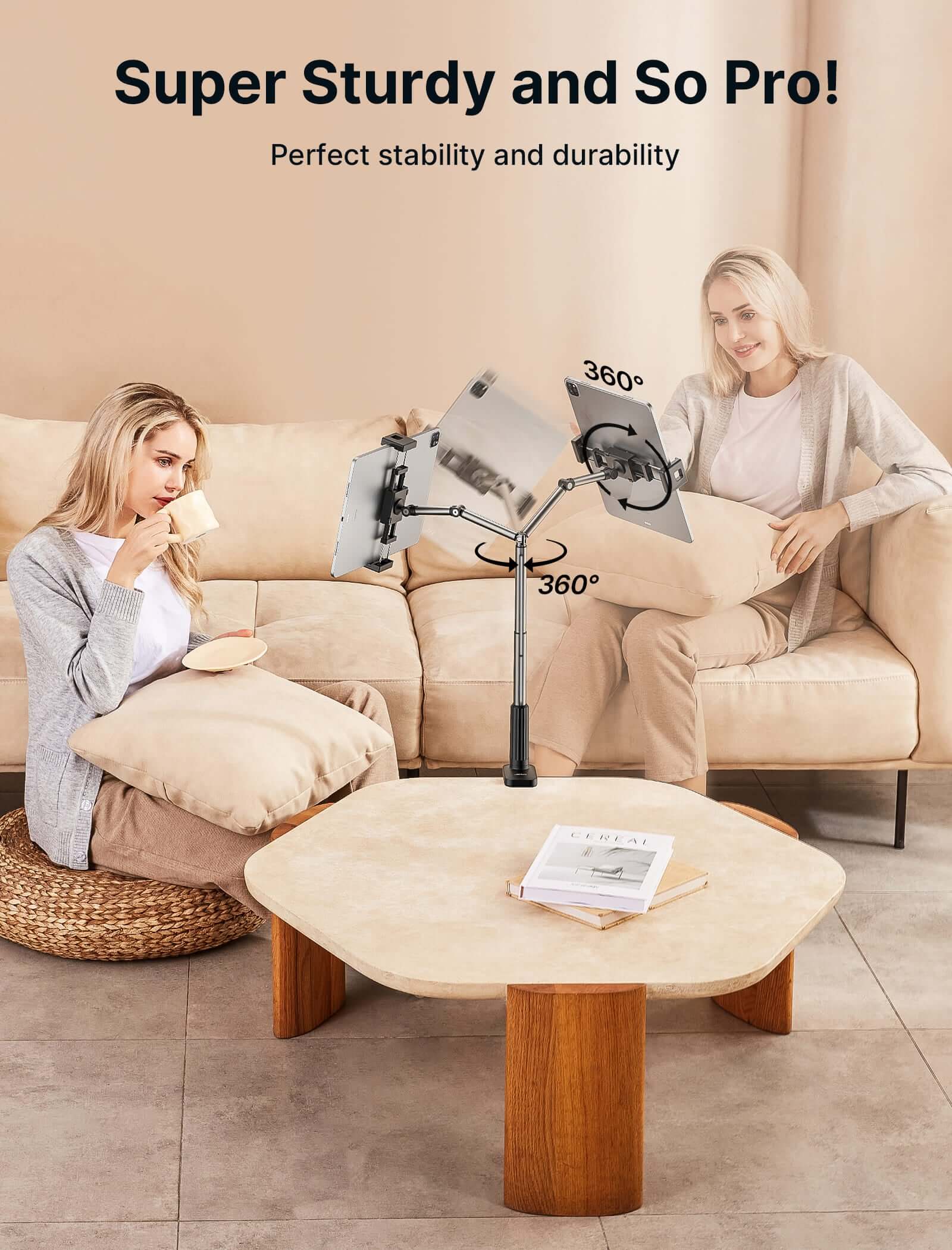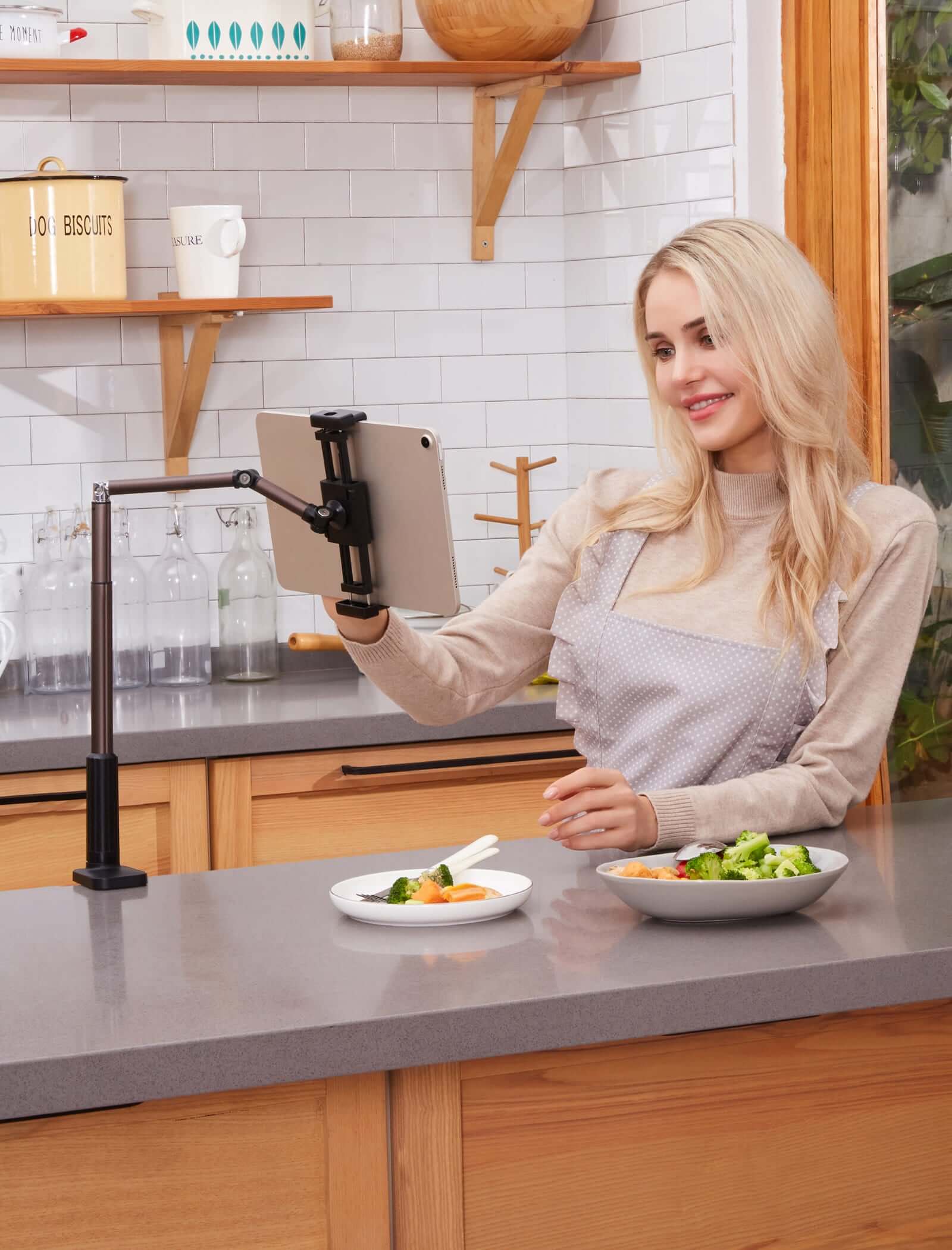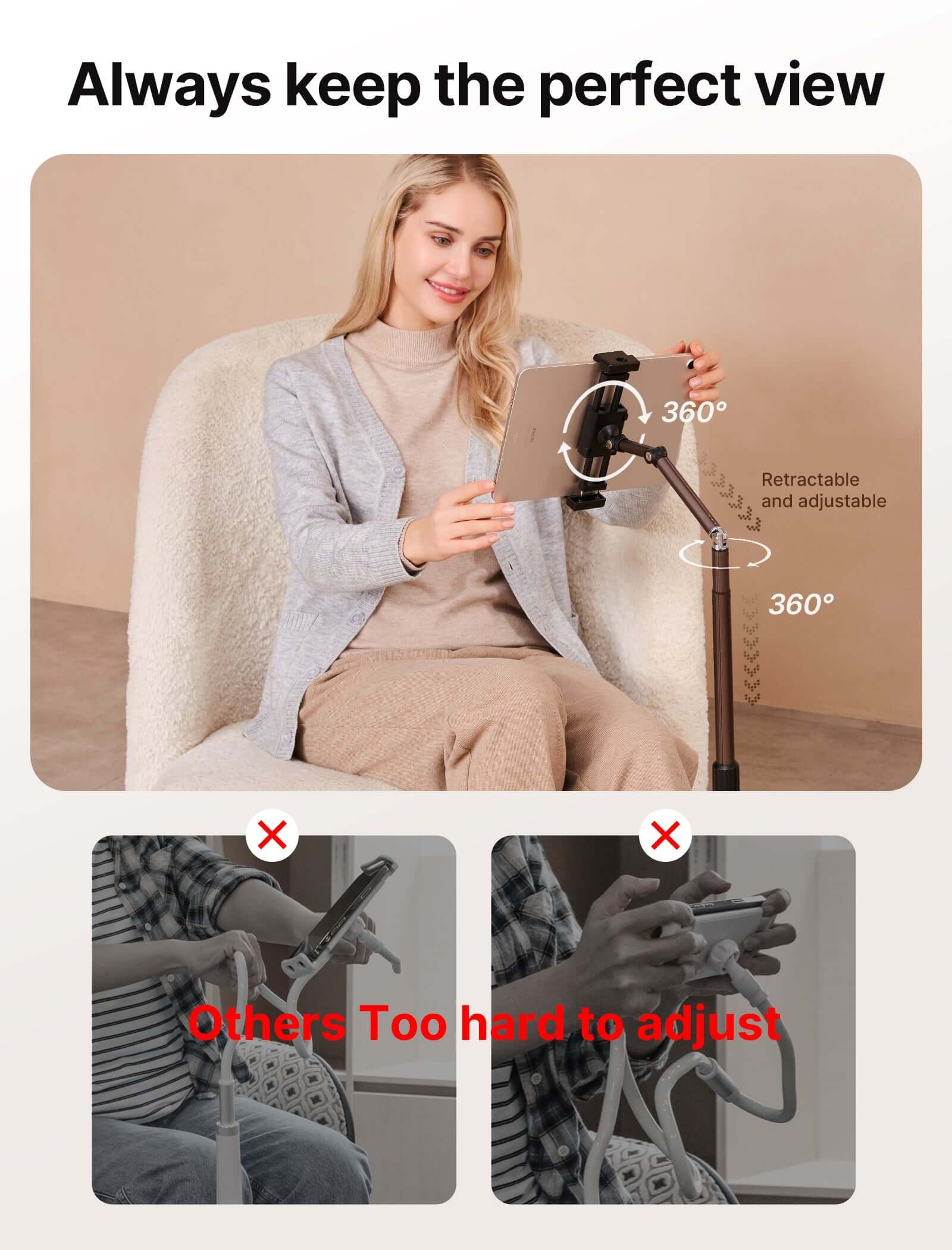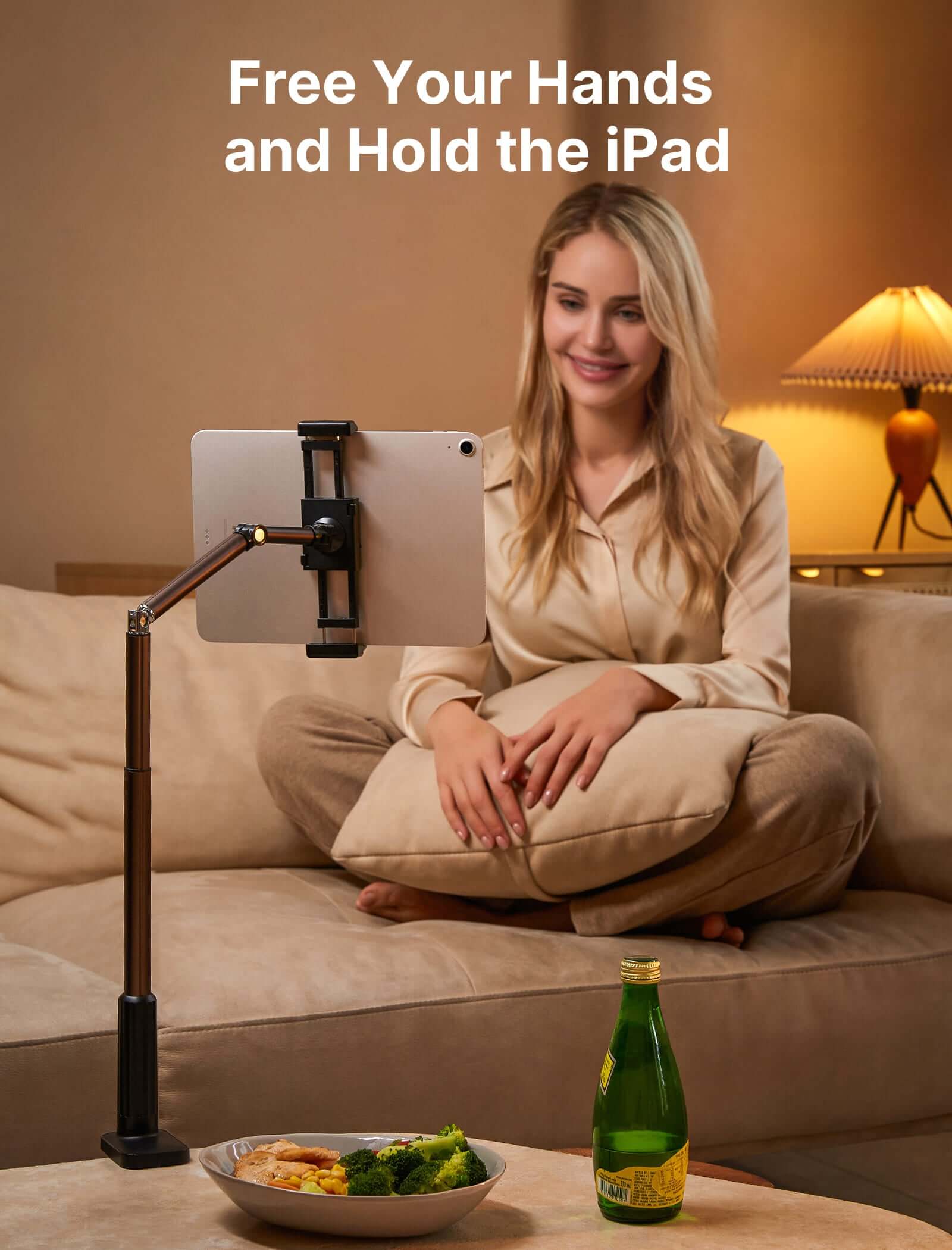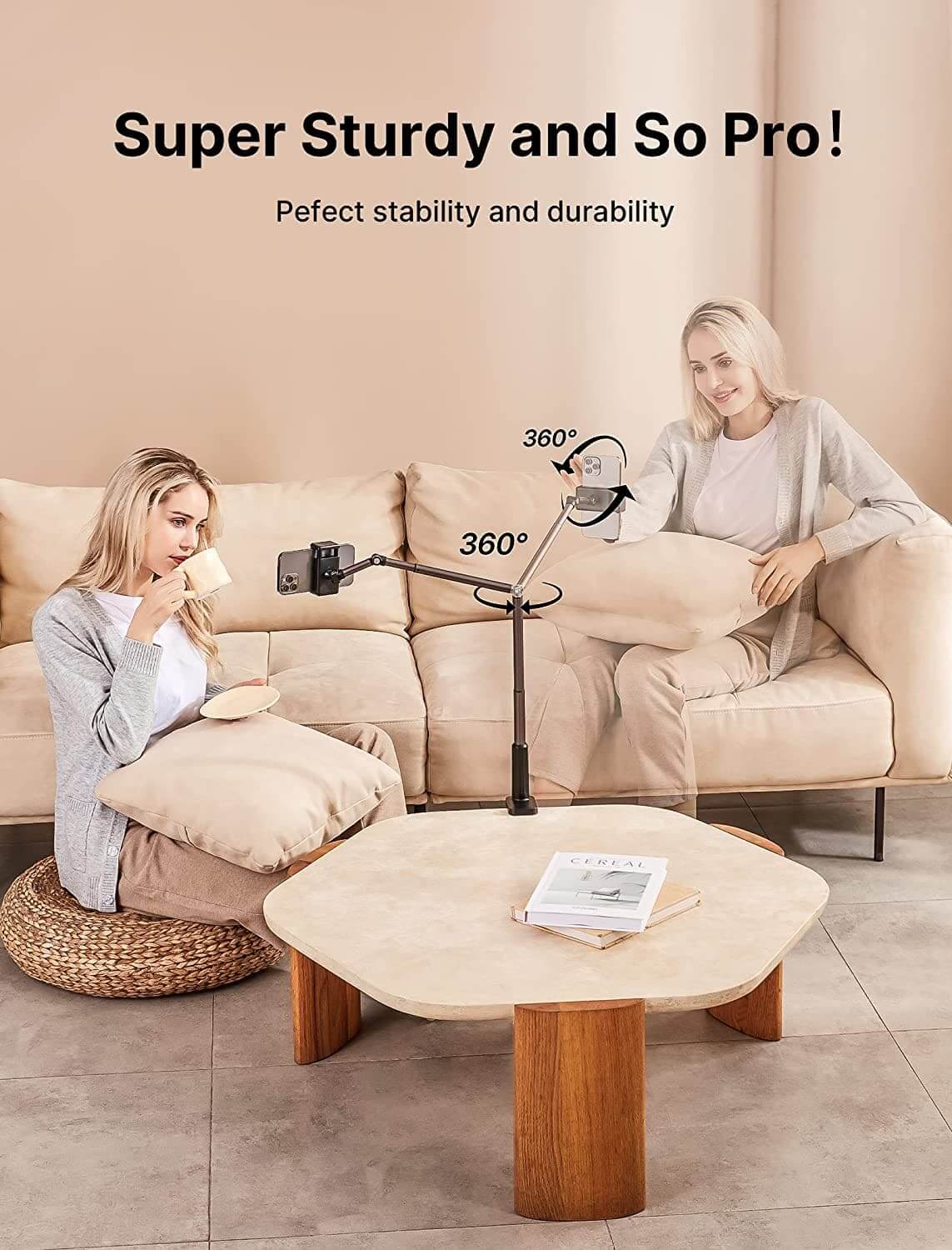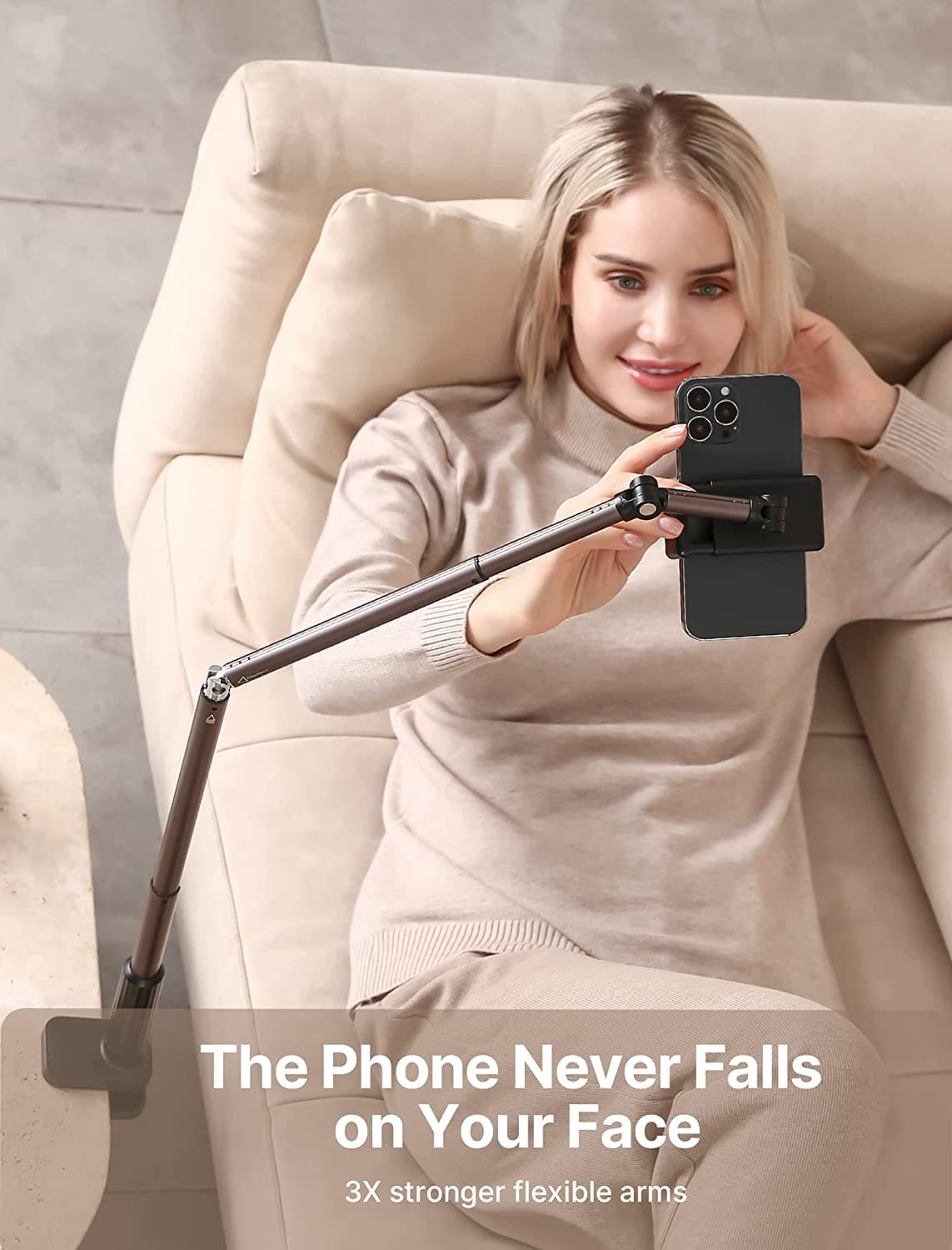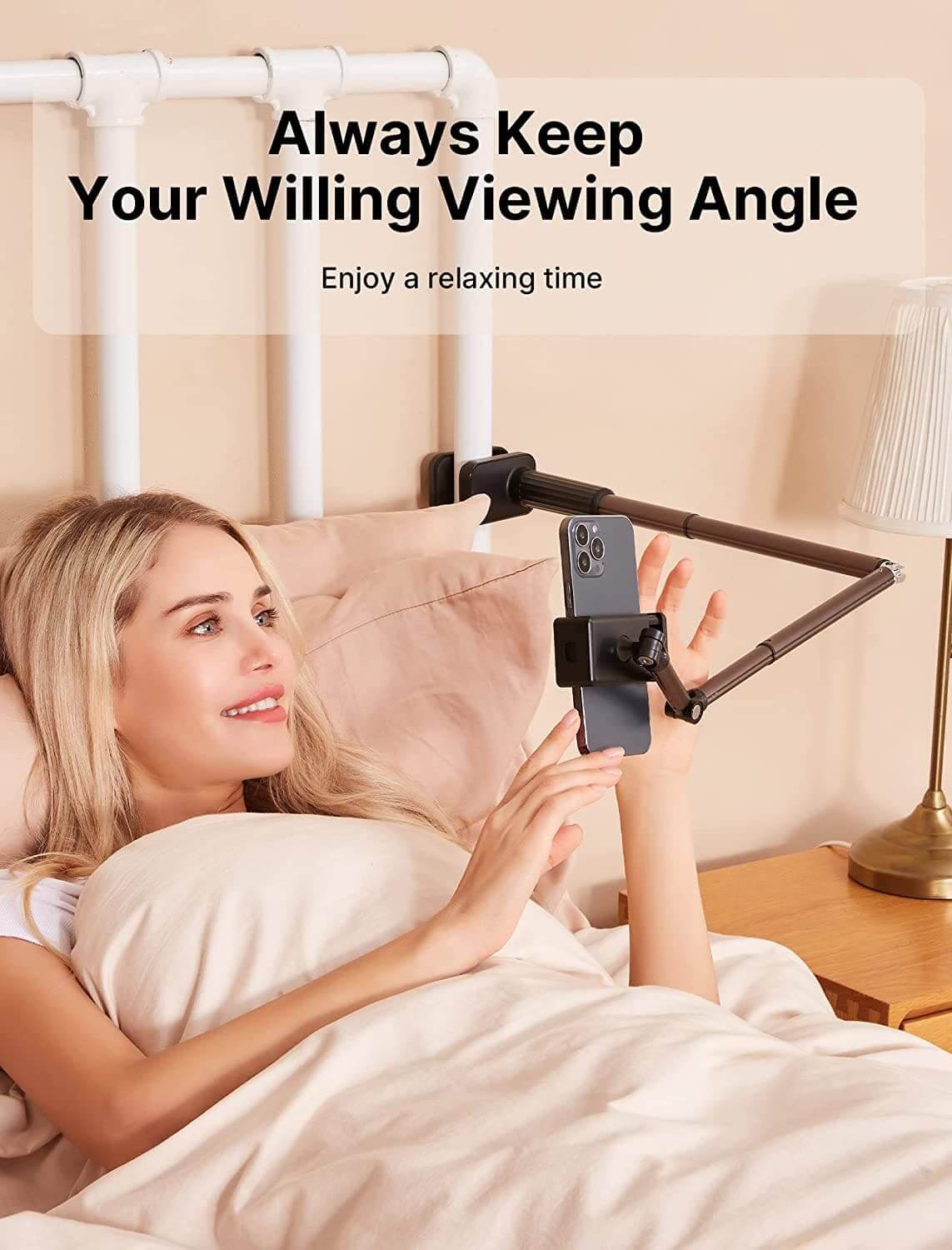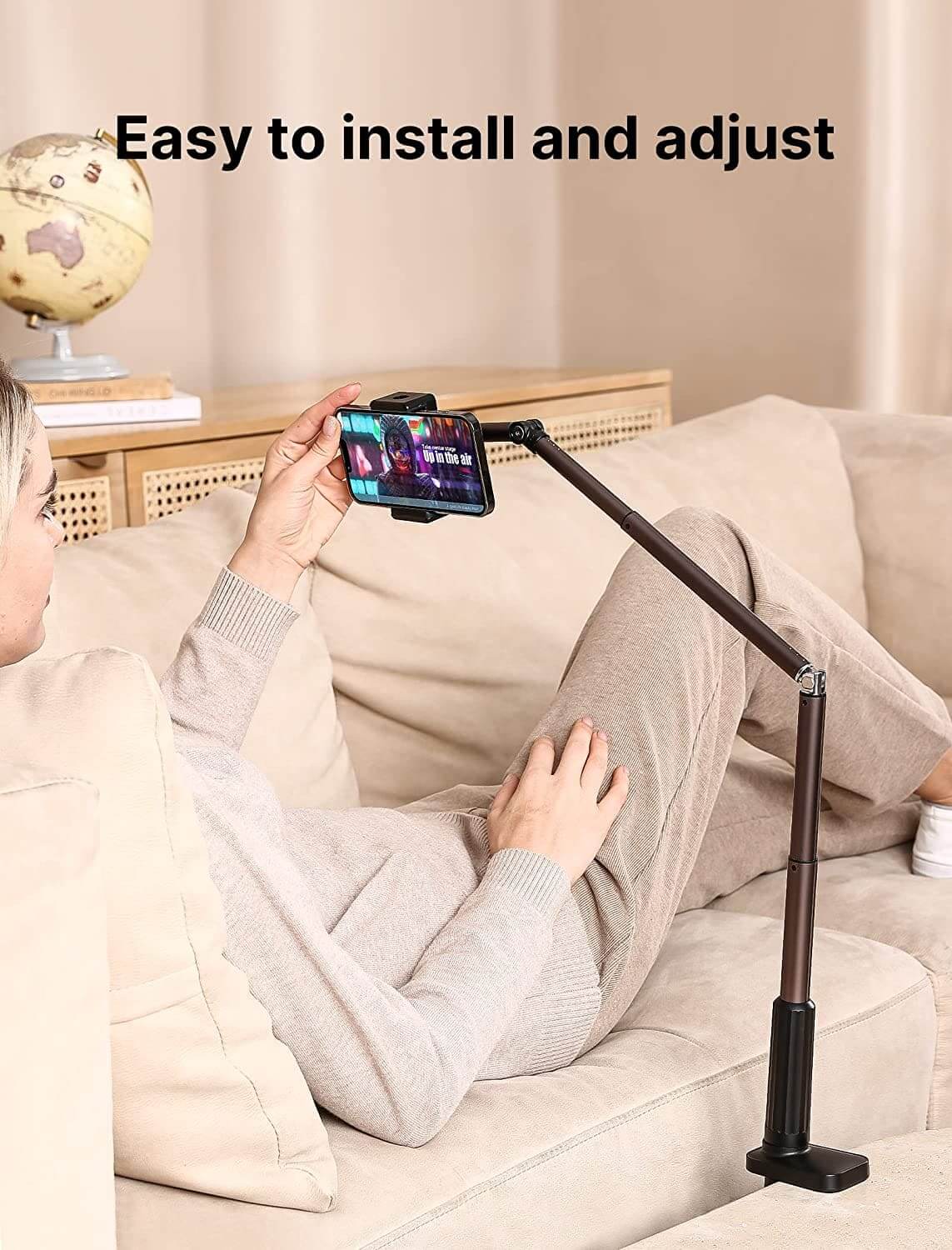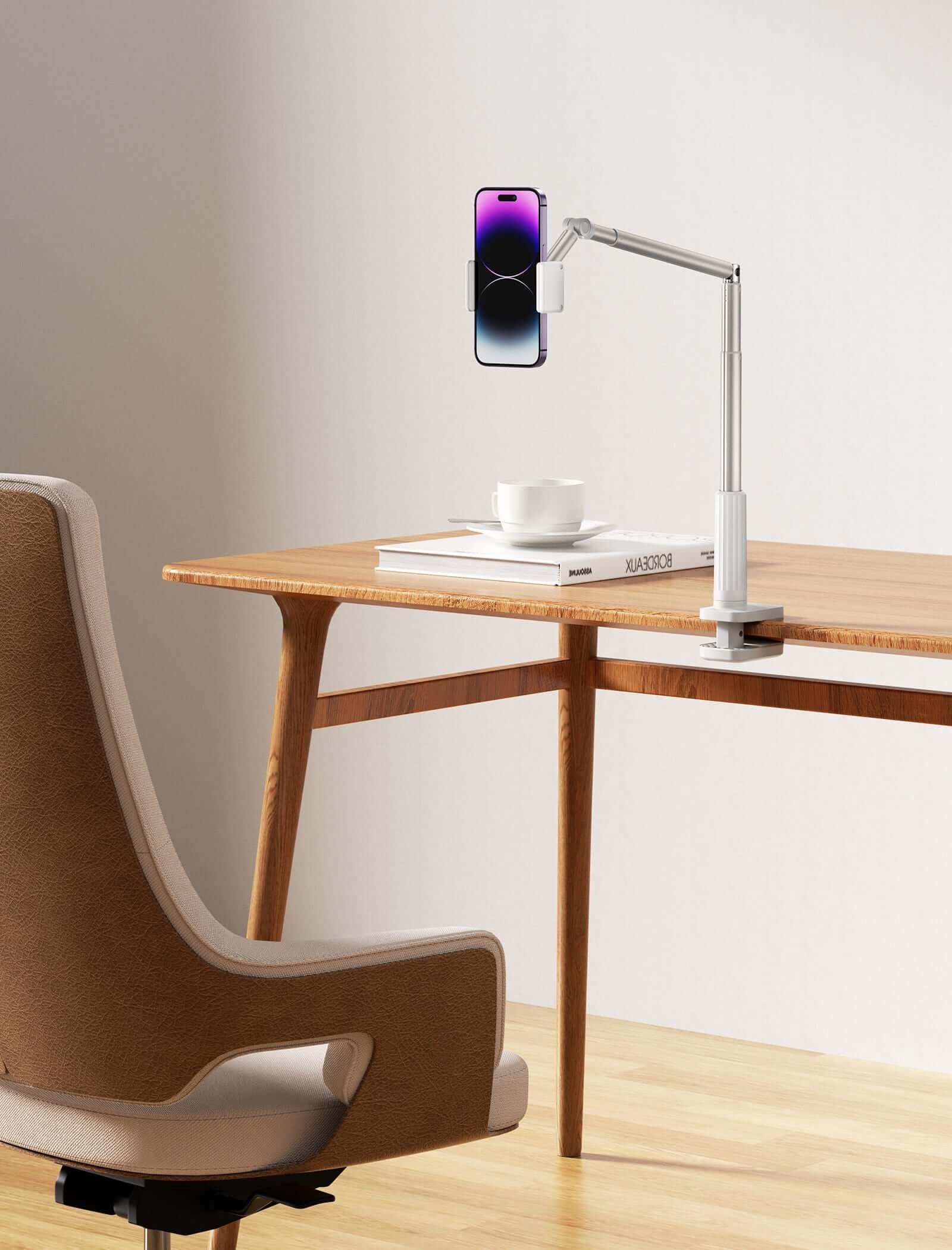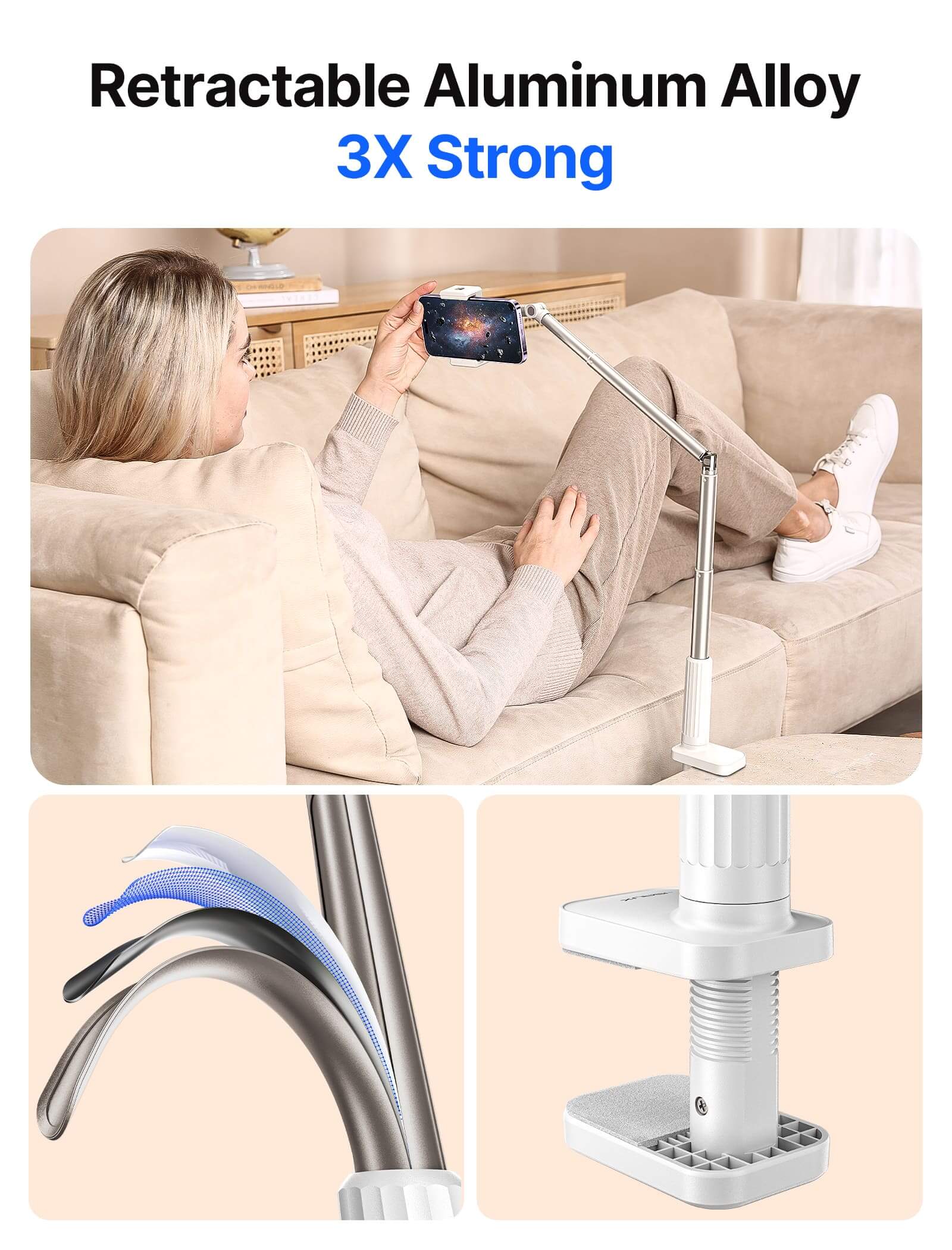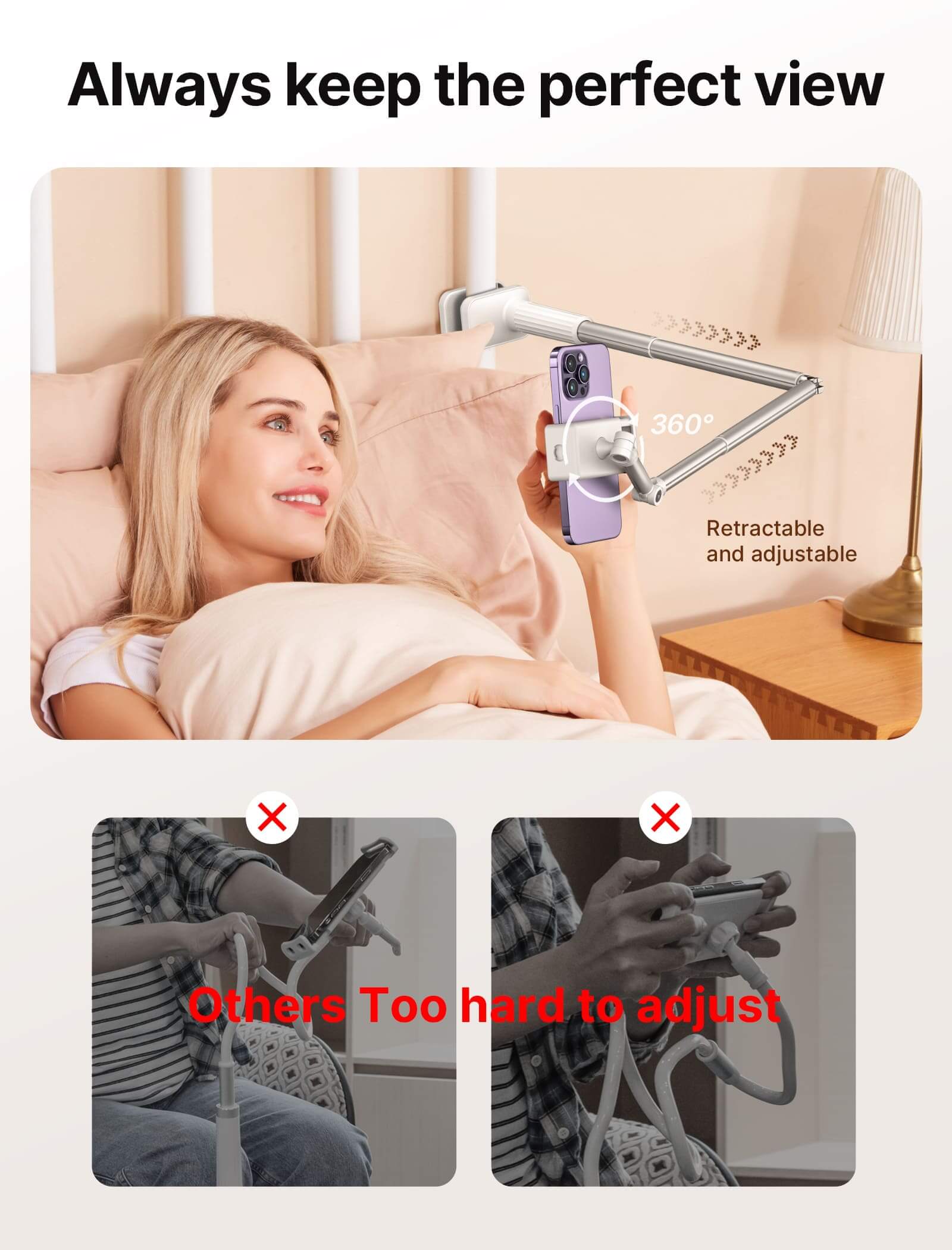 15-Day Refund Guarantee
Fast, Free Shipping Over $25
Quick Customer Support
SP0114 & SP0116
Adjustable Long Arm Universal Stand
---
Black Friday Sale: Up To 40% Off!
1. When is the event?
Nov. 9th - Nov. 30th.
2. What benefits can I take advantage of?
💰Black Friday Event Prices💰:
Almost all products will be directly reduced in price. During this period, everyone can enjoy unique Black Friday event prices.
🏷️Black Friday Discounts🏷️:
👑New Member Benefites👑:
If you are a new customer, join our membership to earn 200 points!
🧡Black Friday Wish List🧡:
Add items to your wishlist by clicking the heart icon next to the product price. To share your wish list, tap the orange wishlist button in the lower left corner, take a screenshot of your wish list, and share it on social media with #JSAUXWishlist. We will draw 3 customers to fulfill their wishlist! – follow us on social media for updates!
3. Which products participate in the event?
All products are included. Mix and match as you like!
4. How to use the discount?
Simply add your favorite products to the cart, and the discount will be automatically applied based on the promotion's settings
Note: All discounts cannot be combined except for gift cards.
Best Hands-Free Universal Holder: Its extra flexible, multi-segment, and robust design makes it a perfect fit for multiple devices. Easily adjustable for different heights and angles.
Flexible Stand for Multiple Locations: This Lazy Stand can be used in various locations. In the bedroom, it can be clipped onto the headboard, bed frame, bedside table, or nightstand. In the living room, kitchen, study, or work room, it can be clipped onto a coffee table, end table, kitchen counter, or other tables. The adjustable clamp base can vary from 0 to 10.9 inches (0-277mm).
Easy Installation and Adjustment: First, loosen the bottom rotary sleeve. Second, snap the bottom clip in position and tighten it. Third, adjust the retractable aluminum tube and shaft to achieve your desired angle and height. Note: Be sure to fix the bottom clip before adjusting the angle and height.
Wide Compatible: This Universal Stand Holder is compatible with a wide range of devices, including iPhone 14/14 Pro/14 Pro Max/14 Plus/iPhone 13/13 Pro/13 Pro Max/13 mini/iPhone 12/12 Pro/12 Pro Max/12 mini/iPhone 11/11 Pro/11 Pro Max/iPhone X XR XS Max/iPhone 8, Samsung Galaxy, Google Pixel, and almost all cell phones. It also supports tablets and devices between 4.7 to 10.9 inches.
Ultimate Hands-Free Experience: Get the best hands-free experience with the JSAUX Flexible Long Arm Holder - the ultimate solution for anyone looking for a Hands-Free, flexible long arm holder, or Long Arm Phone & iPad &tablets &Steam Deck Stand.
Material

ABS, Aluminum, and Zinc alloy

ABS, Aluminum, and Zinc alloy

Size

About3.2*2.2*37.4 inches (80*55*950mm)

About 3.2*2.2*33.4 inches (80*55*850mm)

Adjustable Distance Range

1. The Arm: 10.2-37.4 in. (260-950mm)
2. The Stand Clamp: 2.55-9.01 in. (65-230mm)
3. The Bottom Fixing Clip: 0-2.9 in. (0-75mm)

1. The Arm: 10.2-33.4 in. (265-850mm)
2. The Phone Clamp: 2.5-4.1 in. (62-105mm)
3. The Bottom Fixing Clip: 0-2.9 in. (0-75mm)

Compatible Devices

Smartphones, Steam Deck, iPad
Please read our shipping tips carefully before you place your order

All orders above $25 are free shipping.
Orders under $24.99 will be charged $5.5 as shipping cost.

Please Note:

JSAUX provides fast and efficient delivery services for global customers.(But unable to deliver products at military addresses (APO/FPO) and some islands.)
The current processing time for all orders takes 2-4 days(Orders are not processed on weekends). 
Order delivery time will be at 7-12 business days(pre-sale items excluded).
International duties & taxes may apply and are not calculated at checkout.
Shipping time for pre-sale products is subject to the instructions on the product page.

Due to the requirements of logistics service providers: 

In order to get your order ready as soon as possible and avoid shipping issues, make sure to introduce an accurate postal address including your exact house number and any other info that may be necessary for the delivery company. 
For mainland China &

Taiwan China

: For mainland China customers, please use Tmall to place your order. Hong Kong, Macao, please include your name, ID number and shipping address in traditional Chinese. 

⚠️

Brazil: Due to local tax policies, customers need to pay customs duties themselves. JSAUX is not responsible for any customs and taxes applied to your order.
Due to logistical reasons, we are temporarily not providing order services to the following countries and regions: Afghanistan, Albania, Algeria, Andorra, Angola, Anguilla, Argentina, Armenia, Aruba, Azerbaijan, Bahrain, Bangladesh, Barbados, Belarus, Bermuda, Bhutan, Bosnia & Herzegovina,British Virgin Islands, Brunei, Burkina Faso, Burundi,Bolivia, Cambodia, Cameroon, Cayman Islands, Central African Republic, China, Christmas Island, Costa Rica, Djibouti,Egypt, El Salvador, Ecuador,Falkland Islands, Faroe Islands,French Polynesia, Gabon, Gambia, Georgia, Ghana, Gibraltar, Greenland, Guadeloupe, Guatemala, Guernsey, Guinea, Iceland, Indonesia, Jamaica, Jordan,Jersey, Kazakhstan, Kenya, Kiribati, Kyrgyzstan, Lebanon, Lesotho, Liberia, Liechtenstein, Maldives, Martinique, Moldova, Monaco,Mongolia, Montenegro, Myanmar (Burma), Namibia, Nauru, New Caledonia, Nicaragua, Niger, Nigeria, Norfolk Island, North Macedonia, Oman, Pakistan, Paraguay, Rwanda, San Marino, Senegal, Serbia, Seychelles, Solomon Islands, South Sudan, Sri Lanka, Sudan, Tajikistan, Togo, Tonga, Tunisia, Turkmenistan, Tuvalu, Uganda, Ukraine, Uruguay, India, Uzbekistan, Vanuatu, Vatican City,

Some regions in the United States

(including Puerto Rico, Guam, US Virgin Islands, Northern Mariana Islands, American Samoa, and military bases like APO, FPO, and DPO).

15-Days RETURN:

Our return & exchange policy will be active for 15 days from the very same day you receive your product(s) at home. For more information, please visit our Shipping Policy section.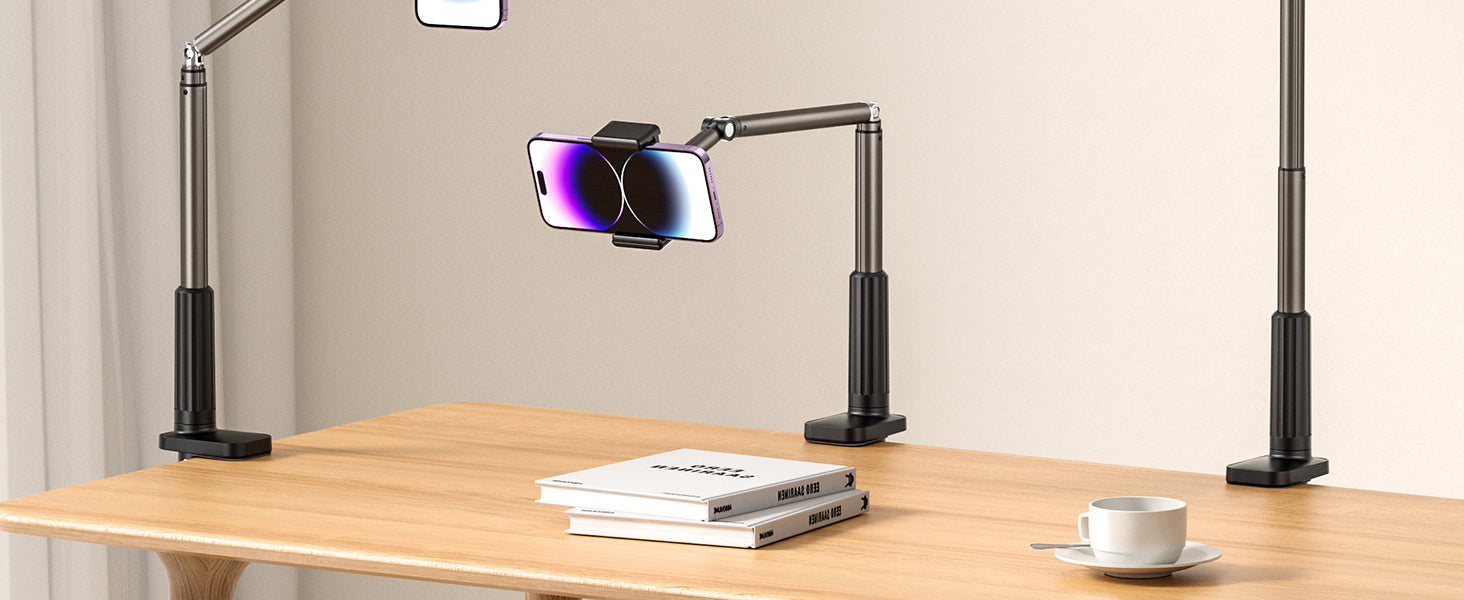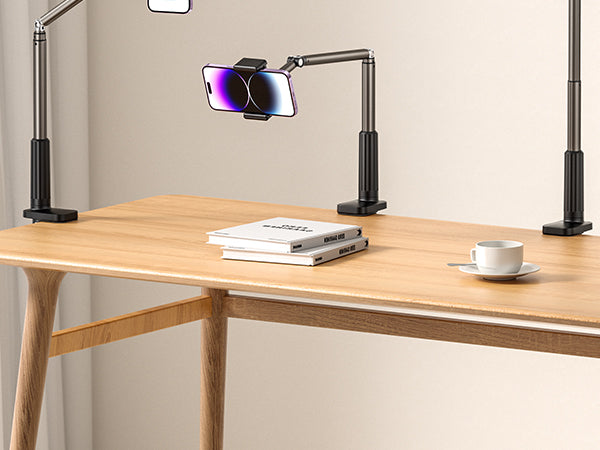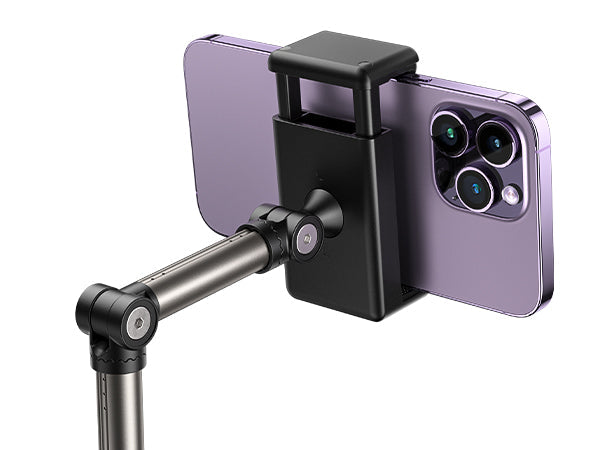 Hold Your Phone Securely
Endpoint Mount Joint - Rotational 360 degree joint. The phone spring clamp can be adjusted between 2.5-4.1 inches (64-105 mm). It can hold almost all cell phones well.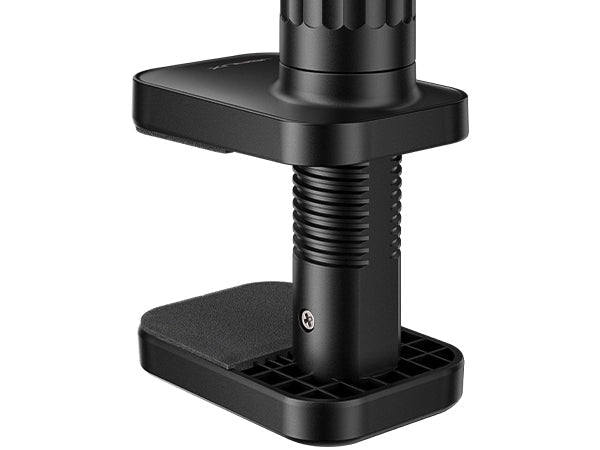 For Bedsides, Tabletops and More
The base clamp can be adjusted between 0-2.9 inches (0-75mm). Not just for bedside, it can clip on the headboard, bed frame, nightstand, recliner, coffee table, end table, kitchen counter or other tables.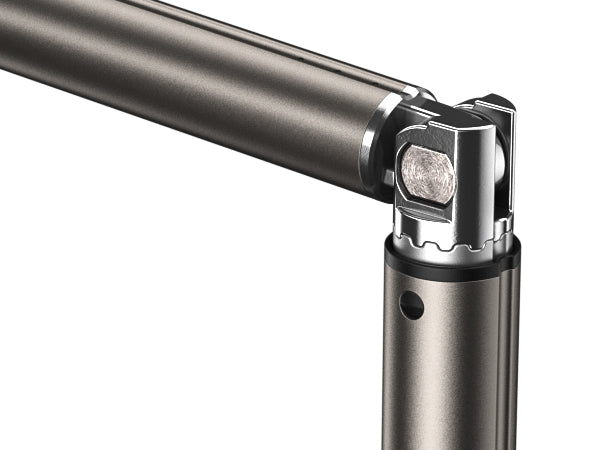 Just Loosen and Twist
With flexible joints and the extendable arm, it's very simple to adjust by loosening and twisting!!!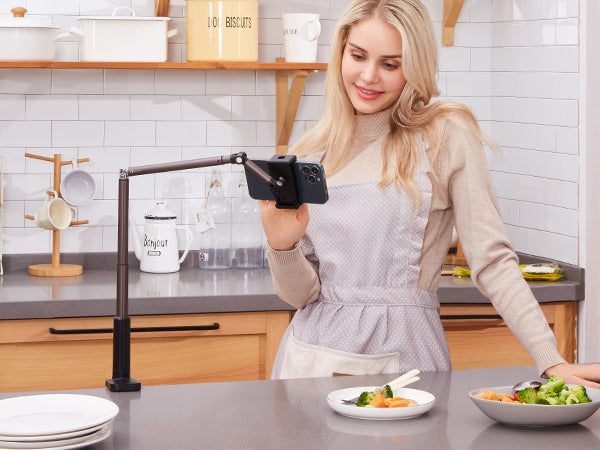 Phone Stand for Recording
Perfect for video watching/recording/desktop content creating/craft making/unboxing...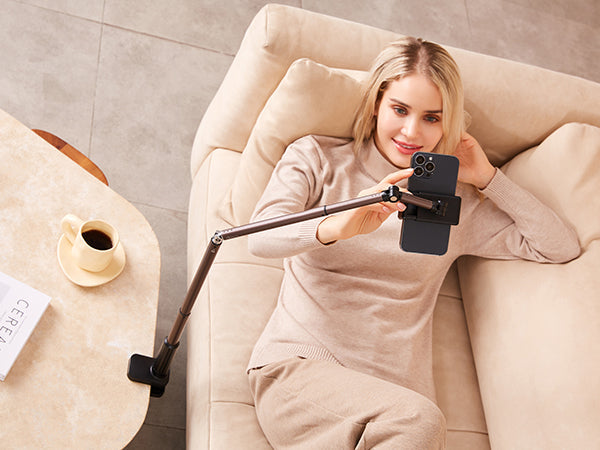 Perfect Balance of Sturdiness and Adjustability
Super sturdy and easy-to-adjust, so the phone never falls on your face.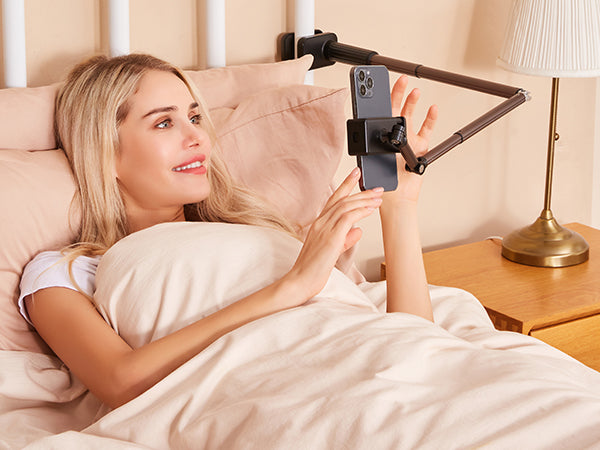 Protect You From Neck Pain
It can free your hands and relieve your tired arms, protect you from neck pain and help you to get a nice viewing angle.
Q1.Can the stand adjust the angle arbitrarily according to the direction I want?

A1.Of course! The stand is equipped with two 360° adjustable rotations, and the 360° rotations are shown in the figure below. (It is recommended to hold the bottom firmly before twisting, and you will hear a click when twisting).
Q2.Why do I hard to adjust the height and angle of the Stand?

A2.It is recommended to snap the bottom clip in the position to be fastened, tighten it and then adjust the angle and height.
Q3.I feel that the adjustable rotation is a little loose after I use it for a period of time. What should you do?

A3.We include an L-shape hexagonal wrench for tightening to the right level at any time. Please note, do not tighten it too much, or the rotation will be stuck.
Q4.Does it fit the edge of my table/headboard/cabinet?

A4.The adjustable clamp base can vary from 0 to 2.9 inches (0-75 mm). It can be clamped as long as the thickness of the edge of your furniture is within this range. Also, we recommend clip it to something flat will be more stable.
A5.The phone holder can support devices of 2.5 to 4.1 inches (64-105 mm) in width devices. JSAUX Universal Cell Phone Holder is compatible with iPhone 14/14 Pro/14 Pro Max/14 Plus/iPhone 13/13 Pro/13 Pro Max/13 mini/iPhone 12/12 Pro/12 Pro Max/12 mini/iPhone 11/11 Pro/11 Pro Max/iPhone X XR XS Max/iPhone 8, Samsung Galaxy, Google Pixel and almost all cell phones.
This product is rated 4.5 of 5.0 stars.
It has received 4 reviews.
REVIEW
I use this to hold my iPad mini on my pc desk so I can read chat while I live stream. It's not particularly sturdy, but it gets the job done. Also the instructions are very poorly written. Took me some time to realize the midsection pulls apart to reveal another section that can bend. But for the price I'd say I'd buy it again and recommend it if anyone needed a cheap tablet arm.
Best Phone stand I've had
I've been through a few adjustable phone stands/arms, but none of them have come close to this one.
Others were wobbly, or broke after a while. But this one looks like it's build to last, really robust.
What I didn't realise at first, is that the device clamp is adjustable, so the one stand can take a regular sized smart phone OR a tablet. Great.
The fact that it's also telescopic means you can go from a fairly compact arm, to a really long one, with plenty of joints, allowing you to find the ideal positioning, whatever situation you're using it for.
And it's stable. No wobbling around like with the goose-neck type stands it used before.
It's really versatile, and great build quality.
A clear recommendation from me!
Awesome stand
this thing its secure, strong and sleek.
be sure to read the instructions for this one!