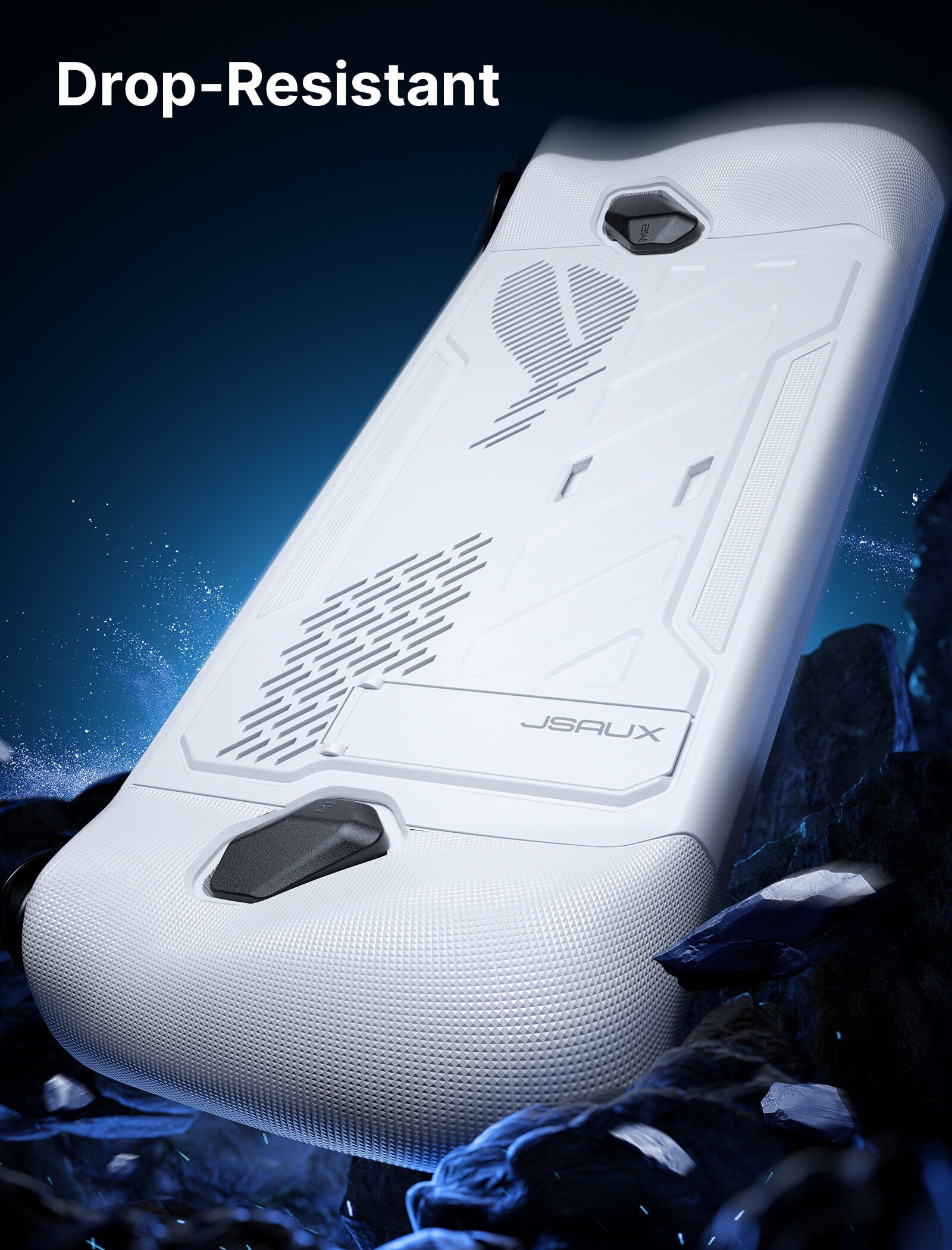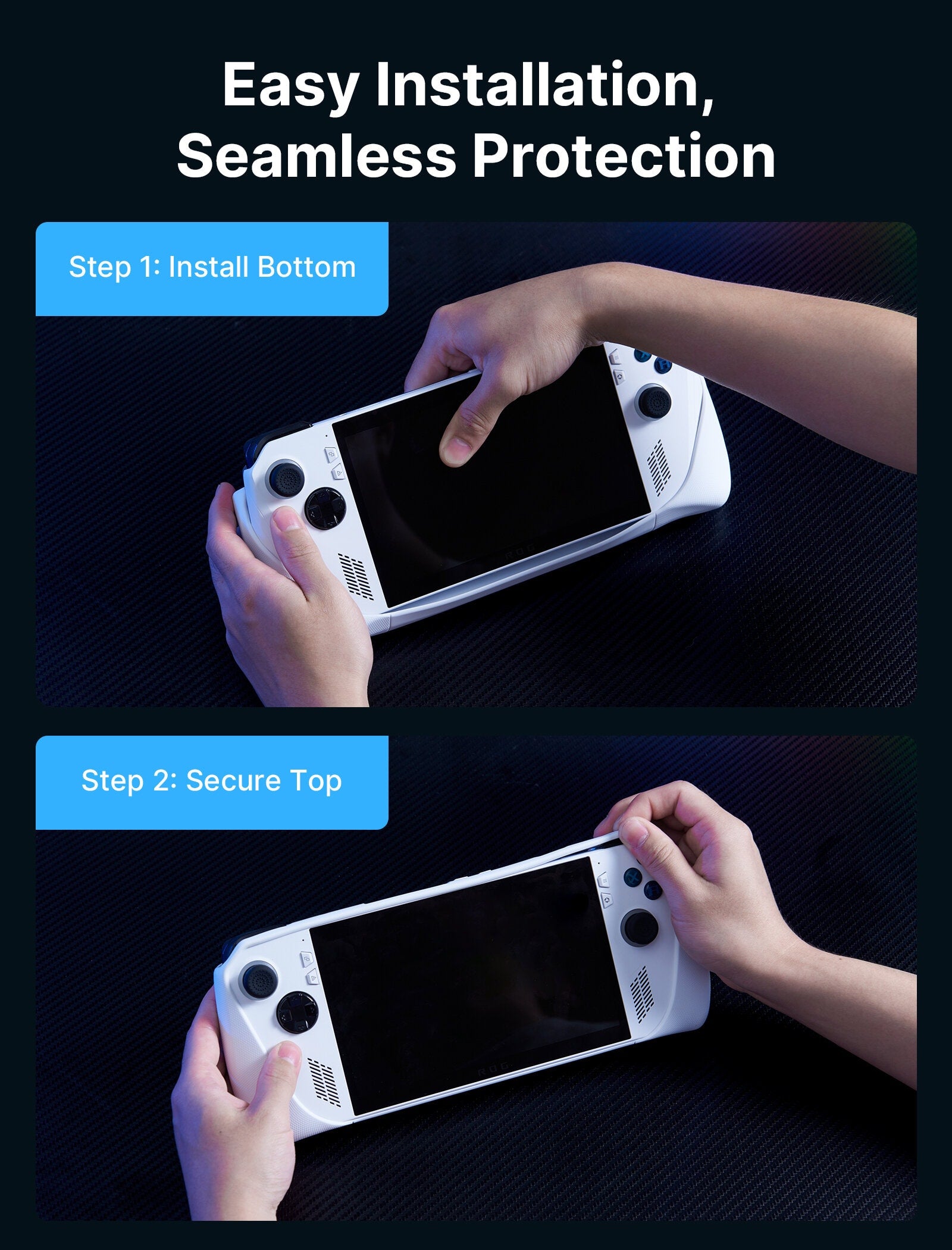 15-Day Refund Guarantee
Fast, Free Shipping Over $25
Quick Customer Support
PC0109
ModCase for ROG Ally
---
Note: This coupon is only valid for Power Bank Kits.
Estimated shipping time 12.8-12.13
Black Friday Sale: Up To 40% Off!
1. When is the event?
Nov. 9th - Nov. 30th.
2. What benefits can I take advantage of?
💰Black Friday Event Prices💰:
Almost all products will be directly reduced in price. During this period, everyone can enjoy unique Black Friday event prices.
🏷️Black Friday Discounts🏷️:
👑New Member Benefites👑:
If you are a new customer, join our membership to earn 200 points!
🧡Black Friday Wish List🧡:
Add items to your wishlist by clicking the heart icon next to the product price. To share your wish list, tap the orange wishlist button in the lower left corner, take a screenshot of your wish list, and share it on social media with #JSAUXWishlist. We will draw 3 customers to fulfill their wishlist! – follow us on social media for updates!
3. Which products participate in the event?
All products are included. Mix and match as you like!
4. How to use the discount?
Simply add your favorite products to the cart, and the discount will be automatically applied based on the promotion's settings
Note: All discounts cannot be combined except for gift cards.
【Ultimate Protection】Its eco-friendly PC-ABS and silicone material prevent the screen from scratching or cracking, ensuring safe backpack or handbag storage. The TPU edge wrap absorbs impact, reducing potential damage.
【Perfect Fit】Precise modular case cut-outs align perfectly with the handheld's input/output ports.
【Versatile Bundling】Attach Third-Party Accessories to Your ROG Ally with Velcro for the Ultimate Gaming Experience. (Two Velcro Lengths for different needs.)
【Built-in Stand】Enjoy easy desktop use with a sturdy metal stand, that provides stable 65° support.

(Max weight capacity: 3kg).

【Convenient SD Card Storage】Keep your game saves and media organized with multiple SD card slots inside the travel cover.

【

Power bank PB6501】65W High-Speed Charging,20000mAh Large Capacity, Intelligent Display. (Note📢: Some countries and regions are not available for sale, please check FAQs for available countries and regions)
【What's Included】Protective Case x1, Travel Cover x1, Fixed Block with Short Velcro x1, Fixed Block with Long Velcro x1.

Note

📢:

Not compatible with the PC0110 RGB Transparent Back Plate for ROG Ally. the protective case may obstruct the light source behind the PC0110 back plate. And the switch of RGB light may be blocked.

Not compatible with the DD0009 & DD0010 180° USB-C to C & A Adapter Set.
Material

Protective Case: TPU+PC
Travel Cover: PC+ABS+EVA
Stand: Aluminum Alloy+NdFeB Magnet
Fixed Block: PC+ABS+Silicone

Dimensions

Travel Cover: 123*274*52mm
Protective Case: 118*285*53mm
Fixed Block: 33*55*9.5mm

Weight

Travel Cover: About 135g
Protective Case: About 140g
Fixed Block with Velcro: About 10g

Compatibility

Compatible with Dust Plugs, Thumbstick Caps, and Back Button Pads, but not compatible with Silicone Grips.

Item list

Basic Set:
1. Protective Case*1
2. Travel Cover*1
3. Fixed Block with Short Velcro*1
4. Fixed Block with Long Velcro*1

Power Bank Kits::
1. Protective Case*1
2. Travel Cover*1
3. Fixed Block with Short Velcro*1
4. Fixed Block with Long Velcro*1
5. 20000mAh (65W) Power Bank PB6501 *1

About Power Bank

Product Model: PB6501
Product Dimension: about 159(L) *68(W) *30H) mm
Product Weight: about 436g
Capacity of Battery: 20000mAh
Input: TYPE-C1/TYPE-C2 5V=3A/15V =3A/20V=3.25A(65W Max)
Output:
TYPE-C1: 3.3-11V=5A/ 5-15V=3A/ 20V=3.25A(65W Max)
USBA1/USBA2:5V=4.5A/4.5V=5A/5V=3A/ 9V= 3A/12V= 2.5A(30W Max)
USBA1+USBA2:5V=3A(15W Max)
TYPE-C1+TYPE-C2:20w+45W
TYPE-C1/TYPE-C2+A1/A2:45W+18W
TYPE-C1+TYPE-C2+A1/A2:20W+30W+15W
Output protocol:
USB-C: PD3.0 PPS, QC4.O+, SCP, FCP, AP2.4
USB-C: PD3.0PPS
USB-A: QC3.0,SCP, FCP, AP2.4
Please read our shipping tips carefully before you place your order

All orders above $25 are free shipping.
Orders under $24.99 will be charged $5.5 as shipping cost.

Please Note:

JSAUX provides fast and efficient delivery services for global customers.(But unable to deliver products at military addresses (APO/FPO) and some islands.)
The current processing time for all orders takes 2-4 days(Orders are not processed on weekends). 
Order delivery time will be at 7-12 business days(pre-sale items excluded).
International duties & taxes may apply and are not calculated at checkout.
Shipping time for pre-sale products is subject to the instructions on the product page.

Due to the requirements of logistics service providers: 

In order to get your order ready as soon as possible and avoid shipping issues, make sure to introduce an accurate postal address including your exact house number and any other info that may be necessary for the delivery company. 
For mainland China: For mainland China customers, please use Tmall to place your order. Hong Kong, Macao, please include your name, ID number and shipping address in traditional Chinese. Due to logistic reasons, it is temporarily not available for purchase in Taiwan regions.

⚠️

Brazil: Due to local tax policies, customers need to pay customs duties themselves. JSAUX is not responsible for any customs and taxes applied to your order.
Due to logistical reasons, we are temporarily not providing order services to the following countries and regions: Afghanistan, Albania, Algeria, Andorra, Angola, Anguilla, Argentina, Armenia, Aruba, Azerbaijan, Bahrain, Bangladesh, Barbados, Belarus, Bermuda, Bhutan, Bosnia & Herzegovina,British Virgin Islands, Brunei, Burkina Faso, Burundi,Bolivia, Cambodia, Cameroon, Cayman Islands, Central African Republic, China, Christmas Island, Costa Rica, Djibouti,Egypt, El Salvador, Ecuador,Falkland Islands, Faroe Islands, Gabon, Gambia, Georgia, Ghana, Gibraltar, Greenland, Guadeloupe, Guatemala, Guernsey, Guinea, Iceland, Indonesia, Jamaica, Jordan, Kazakhstan, Kenya, Kiribati, Kyrgyzstan, Lebanon, Lesotho, Liberia, Liechtenstein, Maldives, Martinique, Moldova, Monaco,Mongolia, Montenegro, Myanmar (Burma), Namibia, Nauru, New Caledonia, Nicaragua, Niger, Nigeria, Norfolk Island, North Macedonia, Oman, Pakistan, Paraguay, Rwanda, San Marino, Senegal, Serbia, Seychelles, Solomon Islands, South Sudan, Sri Lanka, Sudan, Tajikistan, Togo, Tonga, Tunisia, Turkmenistan, Tuvalu, Uganda, Ukraine, Uruguay, India, Uzbekistan, Vanuatu, Vatican City,

Some regions in the United States

(including Puerto Rico, Guam, US Virgin Islands, Northern Mariana Islands, American Samoa, and military bases like APO, FPO, and DPO).

15-Days RETURN:

Our return & exchange policy will be active for 15 days from the very same day you receive your product(s) at home. For more information, please visit our Shipping Policy section.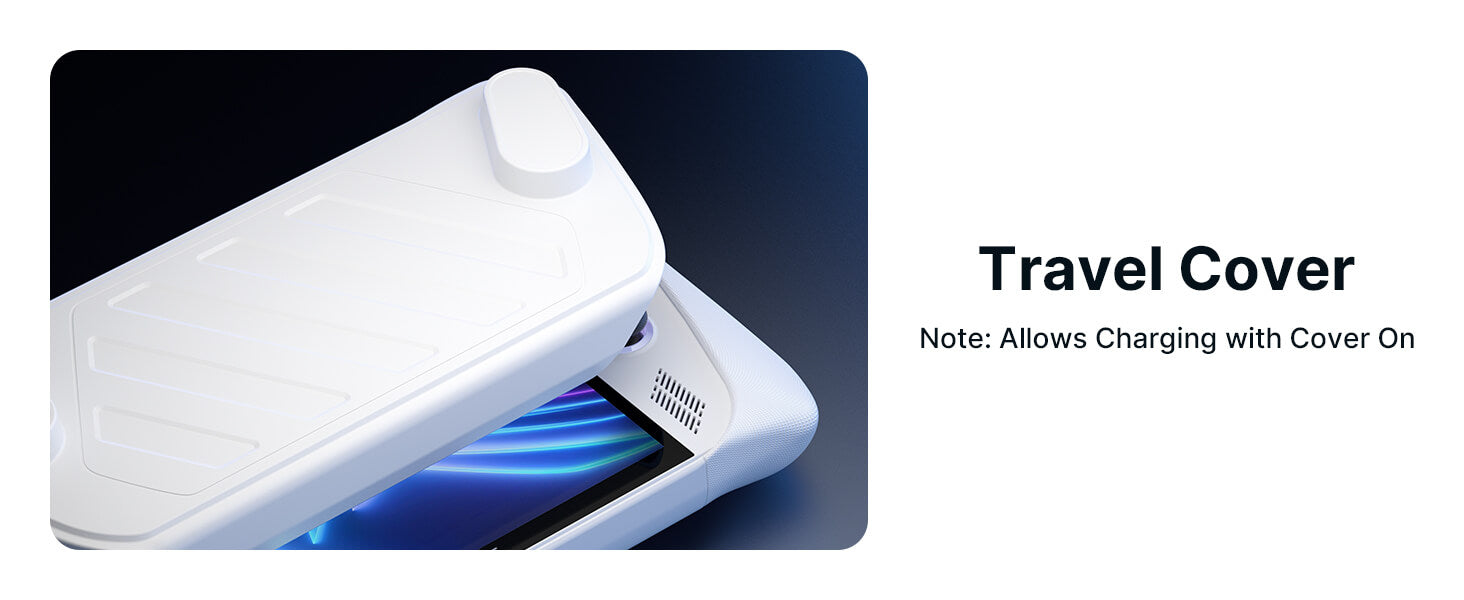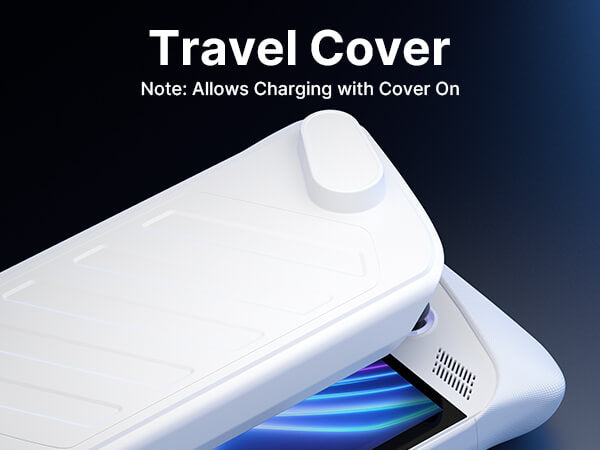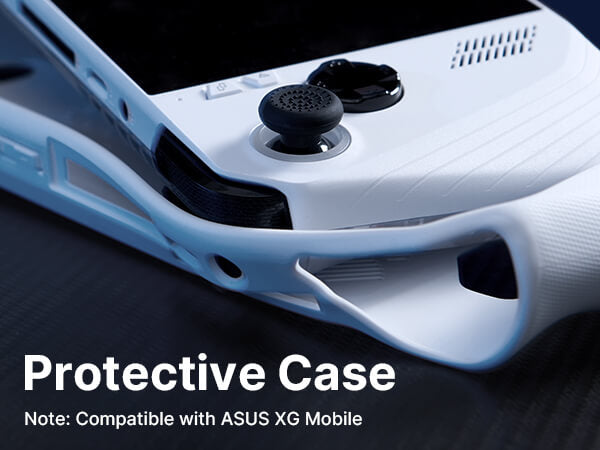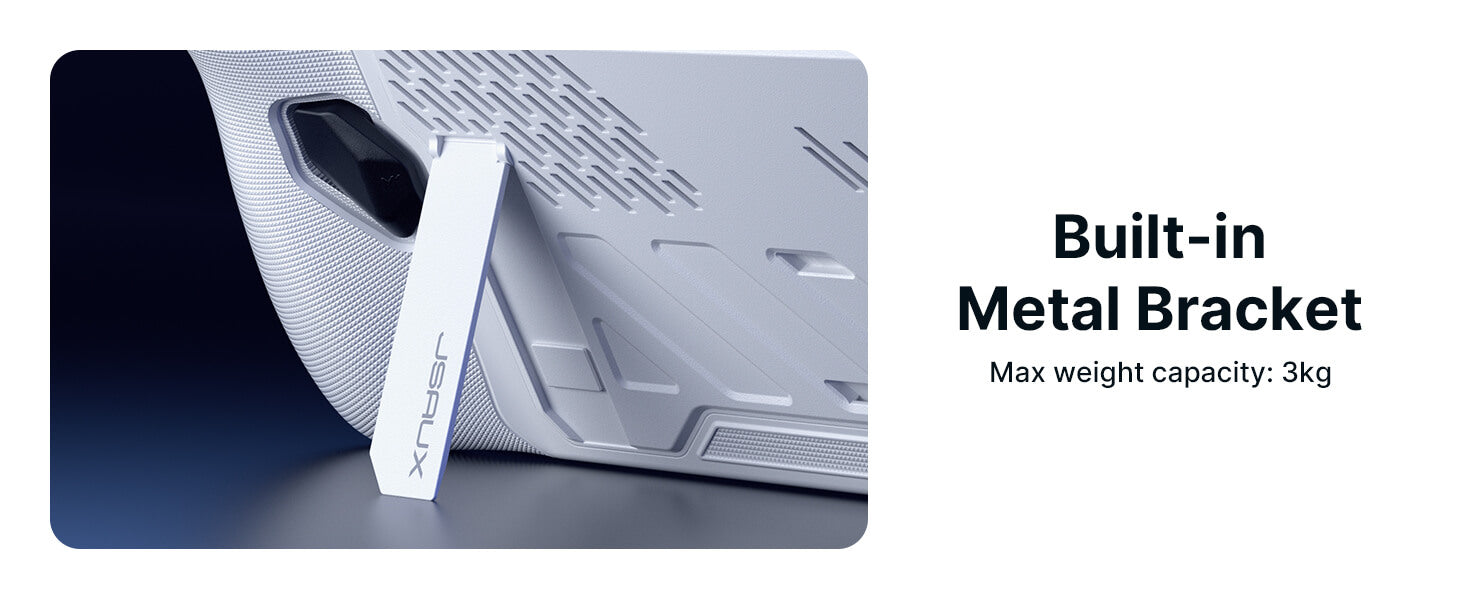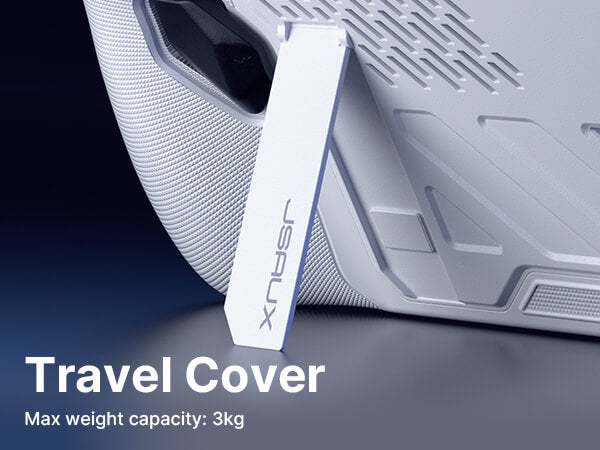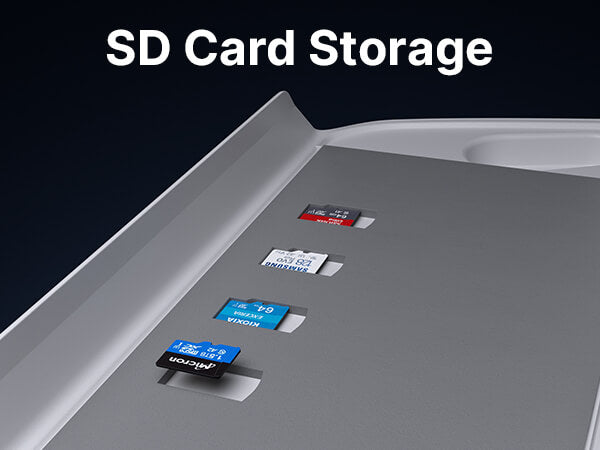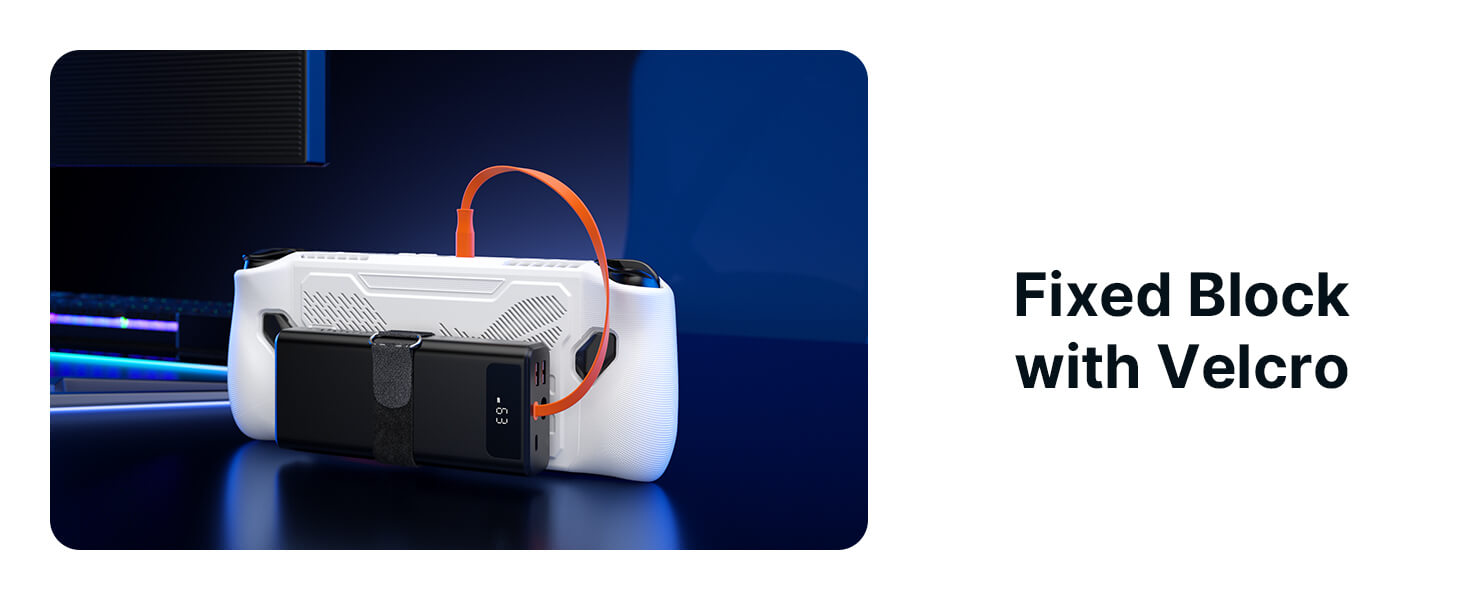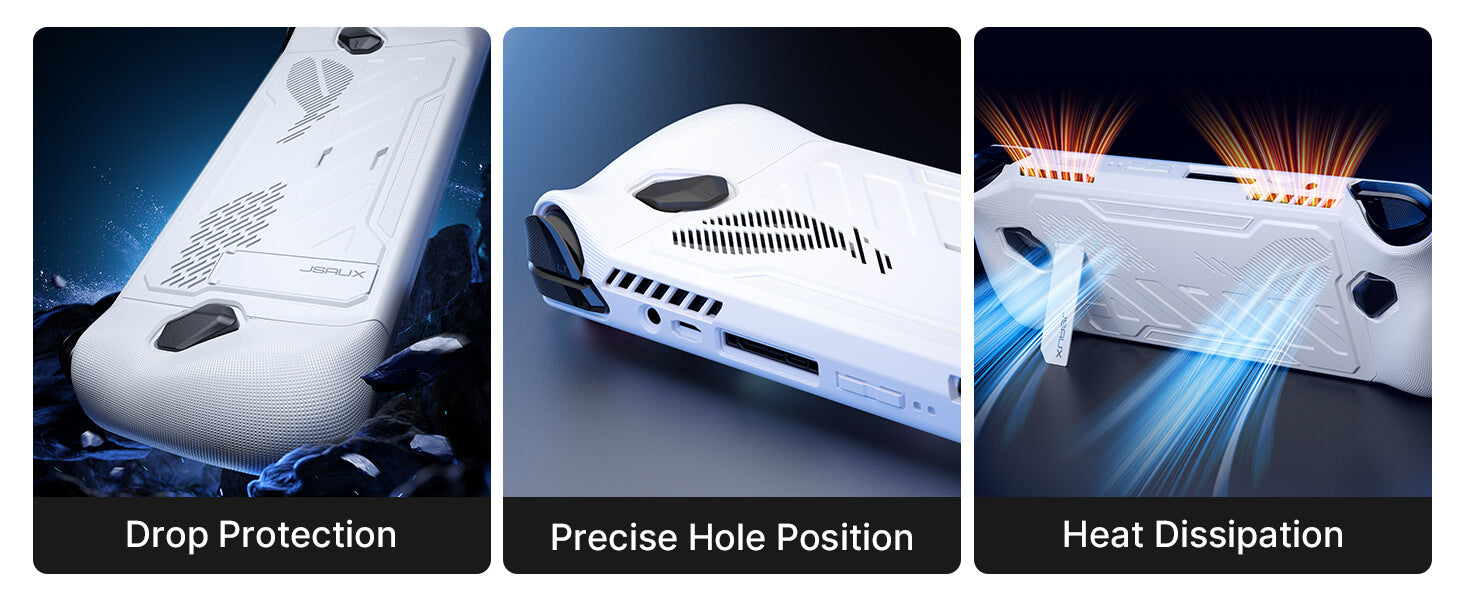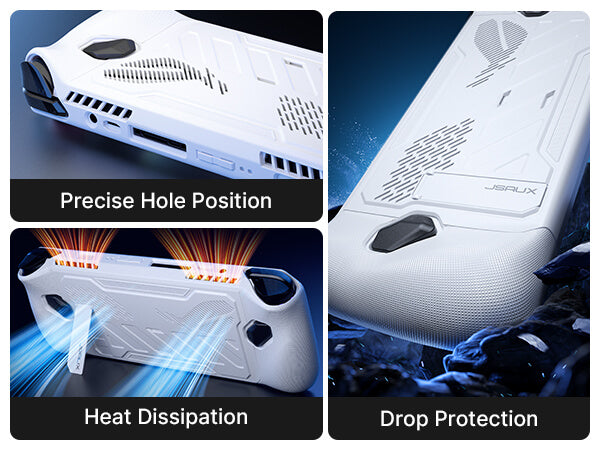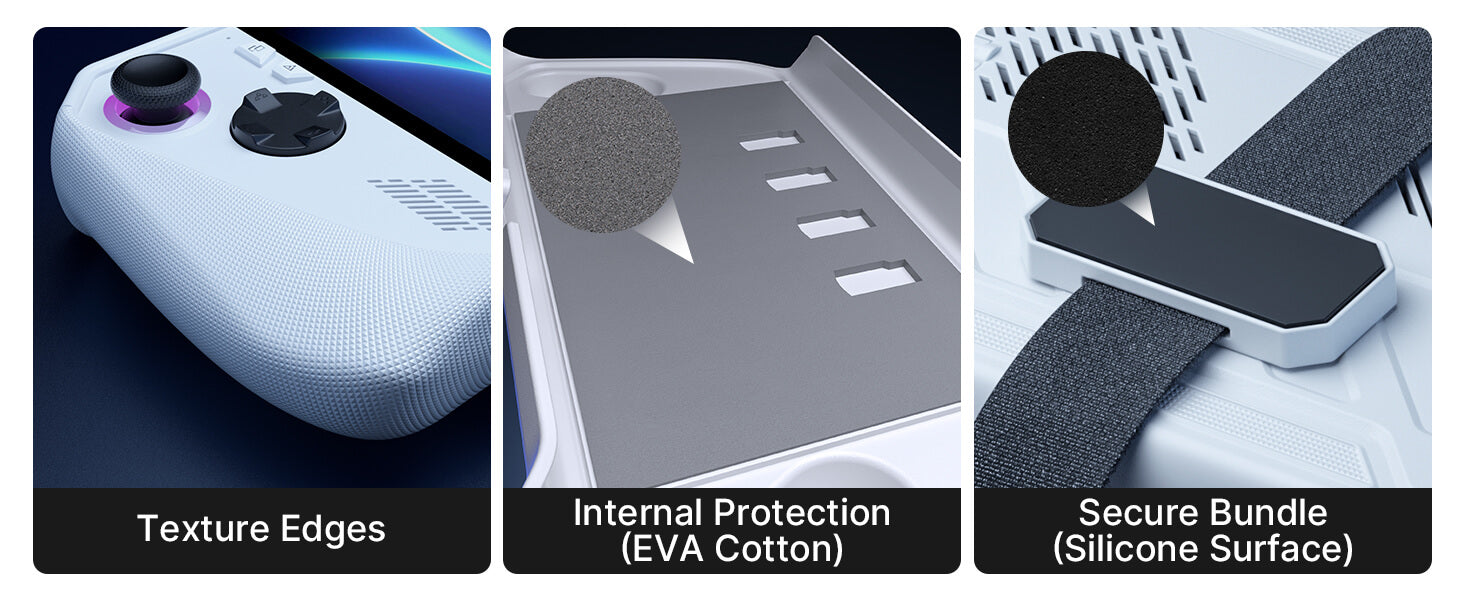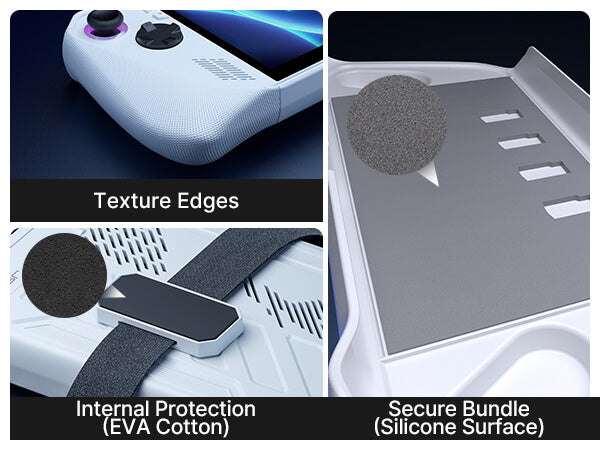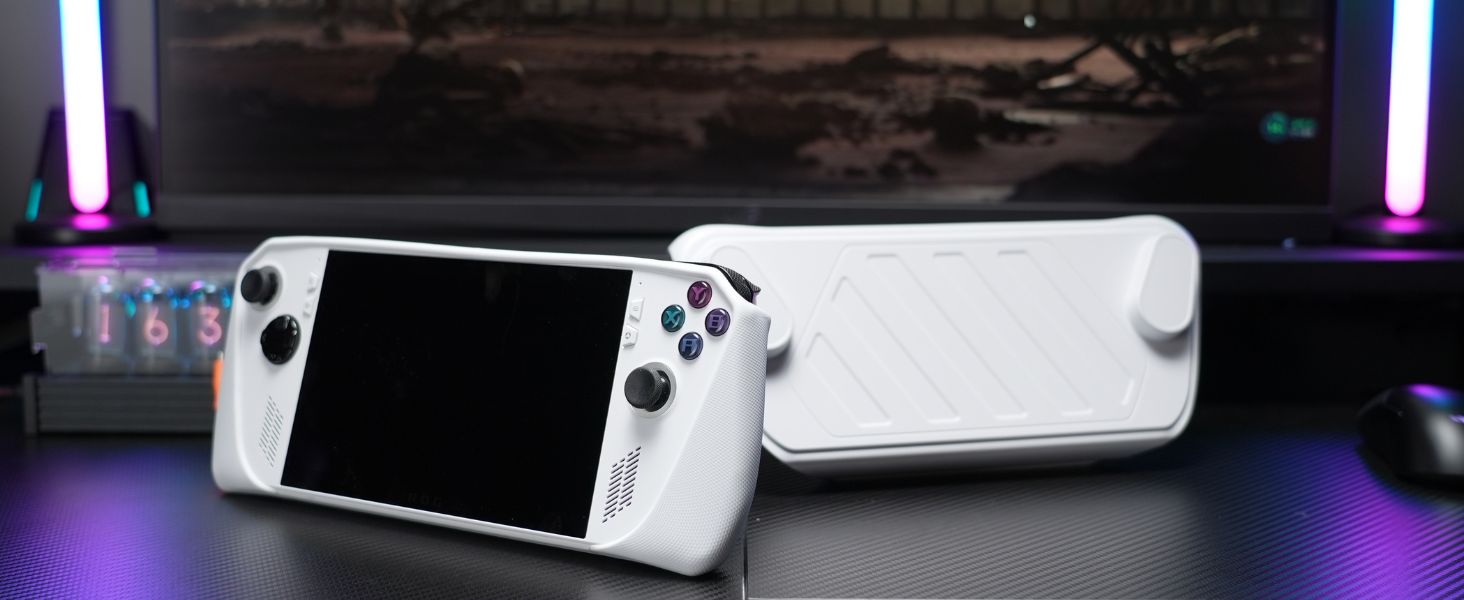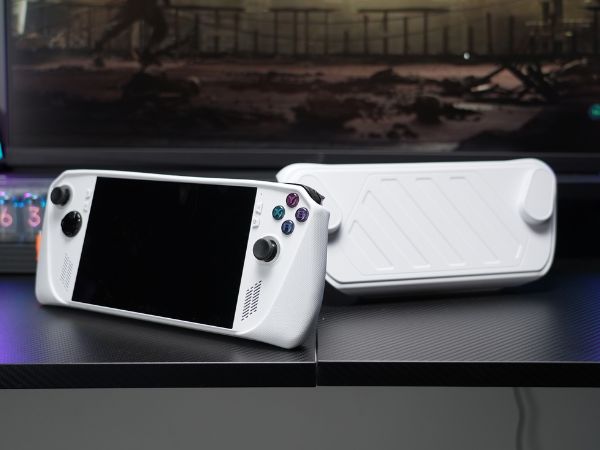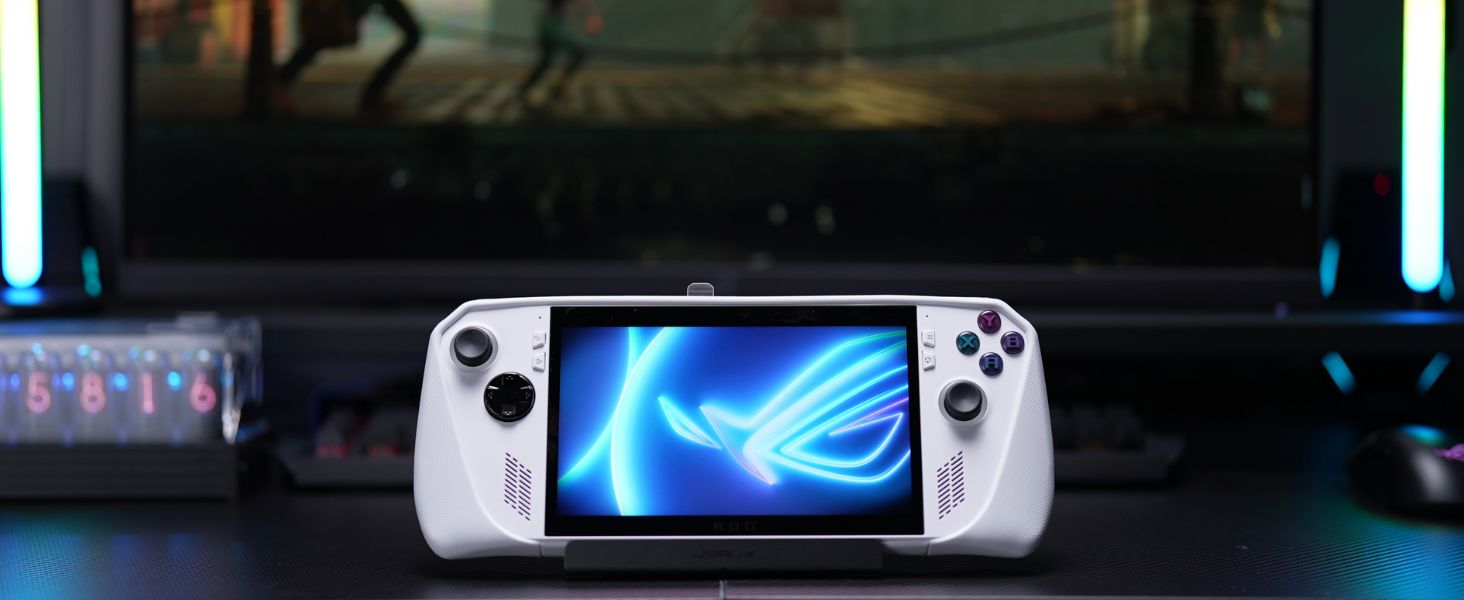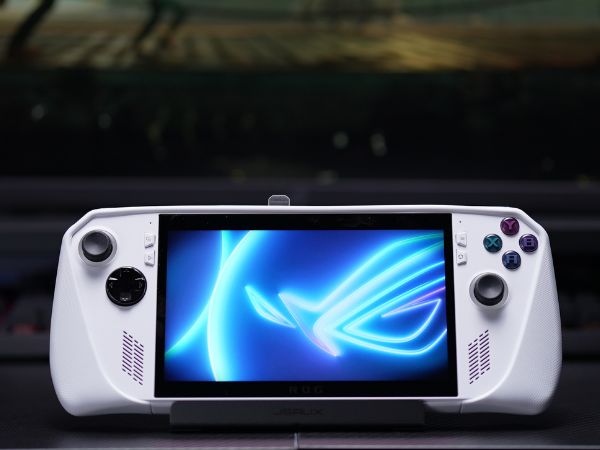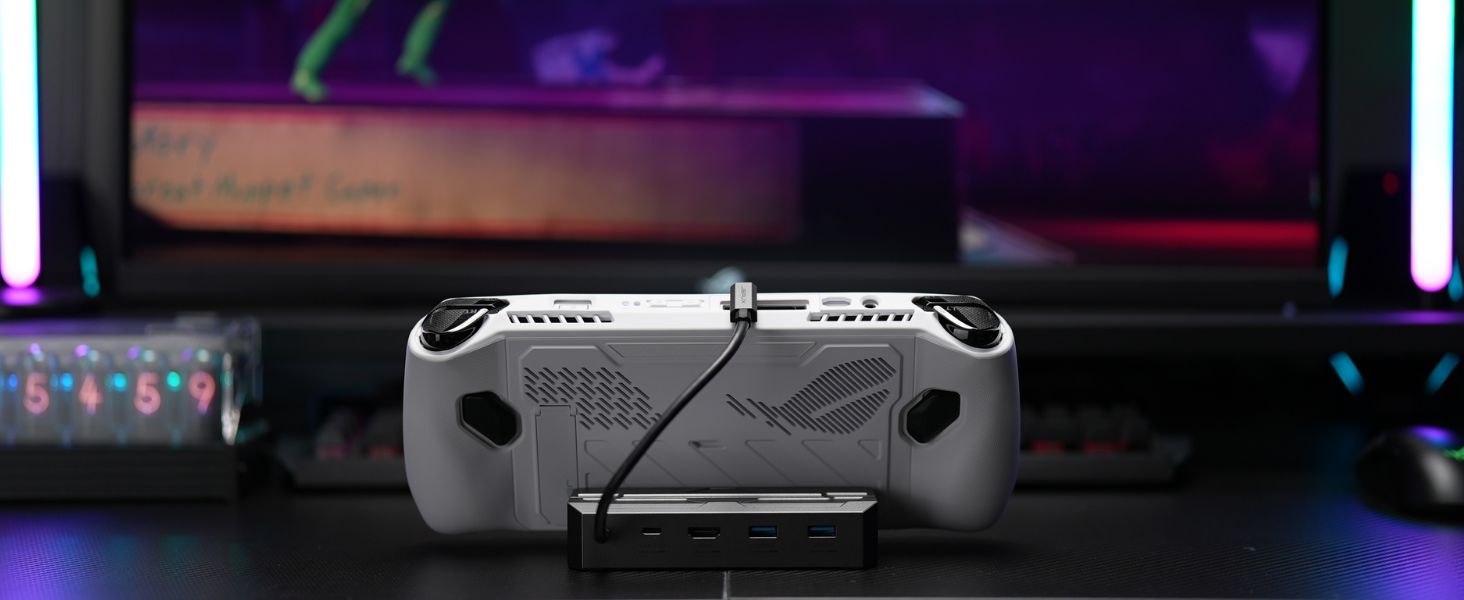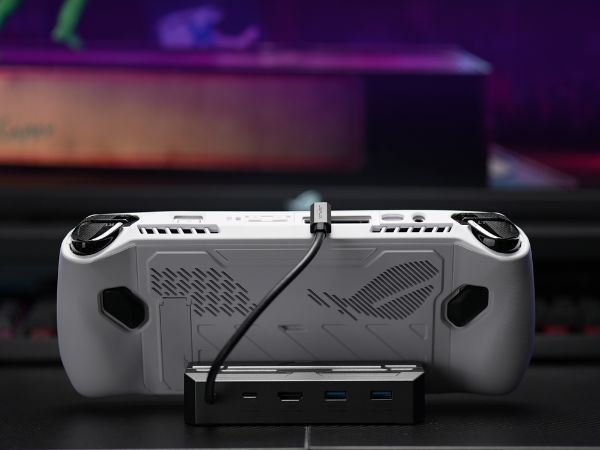 Q1. What's the angle at which the bracket can be opened?

A1. The maximum angle at which the bracket can be opened is approximately 65 degrees.
Q2. What is the maximum weight-bearing capacity of the fixed block on the back?

A2. The maximum weight capacity of the fixed block is approximately 5 KG.
Q3. Can the angle of the bracket be adjusted freely?

A3. No. The bracket can only be opened and avoid naturally close, and it cannot be adjusted to suspend at any angle. And the bottom magnet can secure the bracket onto the protective case.
Q4. Can ROG Ally with PC0109 modcase be put into Jsaux carrying case or Shoulder bag?

A4. 1. If you don't add a travel cover, it fits the BG0105A shoulder bag and BG0106A carrying case.
2. When the travel cover is mounted, only BG0105A shoulder bag can acommodate it.
Q5. Can I still install a travel cover on my ROG Ally after fitting the thumbstick cap?

A5. It would be compatible if the height of thumbstick cap is less than 3 mm.
Q6. Would it compatible with ROG XG Mobile?
Q7. Is it compatible with PC0110 RGB Transparent Back Plate for ROG Ally?

A7. No, they are not compatible, the protective case  may obstruct the light source behind the PC0110 back plate. And the switch of RGB light may be blocked.
Q8. Is it compatible with Jsaux docks?

A8. Yes, it's compatible with Jsaux docks and adapters.
Q9. Can I just buy a travel cover or Fixed Block instead buying a whole kit of PC0109 ModCase for ROG Ally?

A9. No, the accs in the Basic set are sold together, the Basic set contains the following 4 pieces:
1.Protective Case
2.Travel Cover
3.Fixed Block with short velcro
4.Fixed Block with Long Velcro

But the PB6501 Power Bank in the Power Bank Kits can be sold separately
Q10. Why can't I purchase the Power Bank Kits?

A10. Due to the limitations of the logistics provider, the Power Bank Kit & Ultimate Kit can only be shipped to the following countries and regions(we are still looking for a better solution), we are sorry for the inconvenience.

USA / UK / Germany / Austria / Canada / Belgium / Czech Republic / Denmark / Estonia / Spain / Finland / France / Greece / Hungary / Italy / Lithuania / Luxembourg / Netherlands / Poland / Sweden / Slovenia / Slovakia / Portugal / Latvia / Bulgaria / Romania / Croatia / Ireland
Q11. How to Properly Install & Remove the Protective Case of ModCase?

A11. For Install: Start by placing your ROG Ally gaming device underneath the protective shell, then secure the top part. Please note that during installation, the protective shell might slightly obstruct the buttons, and you may need to apply some force to ensure a snug fit.

For Remove: Begin by removing the protective cover from the top. It may be snug around the buttons, and you may need to exert some force to push it through the buttons. Then, remove the protective cover from the bottom.
Q12. Can the travel cover be used with thumbstick caps?

A12. We recommend using thumbstick caps with a diameter smaller than 18mm and a thickness less than 3mm.
This product is rated 4.5 of 5.0 stars.
It has received 2 reviews.
REVIEW
Is good
So far, this is the best case on market for ROG Ally right now. It was a good grip, the texture for the hands is good, and the straps for battery bank or other accesories is good touch. I'm giving 4☆ to this case for one problem. The ModCase is so tight when you install it on the Ally that I thought it was going to break the shoulder buttons and trigers. It also seats loose on the top after you install the case. Unlike the Steam Deck Modcase, this one is missing that little cut on the top to fit the connector for a dock. It needs some improvements here and there but is still a very good case 👍
top
coque épaisse, protège bien, convient parfaitement à ma rog ally , couvercle très pratique avec protection d'écran intégré pour le voyage ,reçu rapidement .
Bravo JSAUX , super accessoire !