15-Day Refund Guarantee
Fast, Free Shipping Over $25
Quick Customer Support
SG0104
Anti-Slip Stand for Steam Deck Dock
---
【Design for Steam Deck Dock】This Steam Deck stand is made exclusively for the Official Steam Deck Dock by the JSAUX team, featuring a high-quality metal construction and a unique design. Note: [This is a stand and does not include a dock.]
【Solving Pain Point】Steam deck with the case won't fit into the official dock and it slips off when you put it on. JSAUX original stand will solve this pain point perfectly. The steam deck dock and the steam deck with protective cover can be placed securely. NOTE: Not compatible with third-party docks.
【High-quality Alloy Material】The high-quality alloy material makes the Steam Deck stand more durable compared to plastic stands, and the frosted metal surface makes it more comfortable to the touch. NOTE: NOT compatible with Protective Case with Kickstand, Please ensure that the thickness of your protective case is less than 2mm. Some of the rubber shells need to be squeezed and placed.
【Comprehensive Non-slip Design】Non-slip silicone pads on the bottom and in the recesses of the JSAUX Steam Deck stand provide extra stability when installing the Steam Deck. It's worth noting that there are three sides of non-slip silicone pads in its recesses to prevent the Steam Deck from being scratched.
【Does Not Block the Air Inlet】

The Steam Deck stand does not block the air inlet on the back of the device, ensuring efficient heat dissipation during use.
Material

aluminum alloy + silicone

Compatible Devices

Steam Deck Dock, JSAUX Steam Deck Case, Dbrand Killswitch Case

Compatibility

Compatible with protective cases with a thickness below 3.5mm
Please read our shipping tips carefully before you place your order

All orders above $25 are free shipping.
Orders under $24.99 will be charged $5.5 as shipping cost.

Please Note:

JSAUX provides fast and efficient delivery services for global customers.(But unable to deliver products at military addresses (APO/FPO) and some islands.)
The current processing time for all orders takes 2-4 days(Orders are not processed on weekends). 
Order delivery time will be at 7-12 business days(pre-sale items excluded).
International duties & taxes may apply and are not calculated at checkout.
Shipping time for pre-sale products is subject to the instructions on the product page.

Due to the requirements of logistics service providers: 

In order to get your order ready as soon as possible and avoid shipping issues, make sure to introduce an accurate postal address including your exact house number and any other info that may be necessary for the delivery company. 
For mainland China: For mainland China customers, please use Tmall to place your order. Hong Kong, Macao, please include your name, ID number and shipping address in traditional Chinese. Due to logistic reasons, it is temporarily not available for purchase in Taiwan regions.
Due to logistical reasons, we are temporarily not providing order services to the following countries and regions: Afghanistan, Albania, Algeria, Andorra, Angola, Anguilla, Argentina, Armenia, Aruba, Azerbaijan, Bahrain, Bangladesh, Barbados, Belarus, Bermuda, Bhutan, Bosnia & Herzegovina, British Virgin Islands, Brunei, Burkina Faso, Burundi,Bolivia, Cambodia, Cameroon, Cayman Islands, Central African Republic, China, Christmas Island, Costa Rica, Djibouti,Egypt, El Salvador, Ecuador,Falkland Islands, Faroe Islands, Gabon, Gambia, Georgia, Ghana, Gibraltar, Greenland, Guadeloupe, Guatemala, Guernsey, Guinea, Iceland, Indonesia, Jamaica, Jordan, Kazakhstan, Kenya, Kiribati, Kyrgyzstan, Lebanon, Lesotho, Liberia, Liechtenstein, Maldives, Martinique, Moldova, Monaco, Montenegro, Myanmar (Burma), Namibia, Nauru, New Caledonia, Nicaragua, Niger, Nigeria, Norfolk Island, North Macedonia, Oman, Pakistan, Paraguay, Rwanda, San Marino, Senegal, Serbia, Seychelles, Solomon Islands, South Sudan, Sri Lanka, Sudan, Tajikistan, Togo, Tonga, Tunisia, Turkmenistan, Tuvalu, Uganda, Ukraine, Uruguay, India, Uzbekistan, Vanuatu, Vatican City, United States (including Puerto Rico, Guam, US Virgin Islands, Northern Mariana Islands, American Samoa, and military bases like APO, FPO, and DPO).

15-Days RETURN:

Our return & exchange policy will be active for 15 days from the very same day you receive your product(s) at home. For more information, please visit our Shipping Policy section.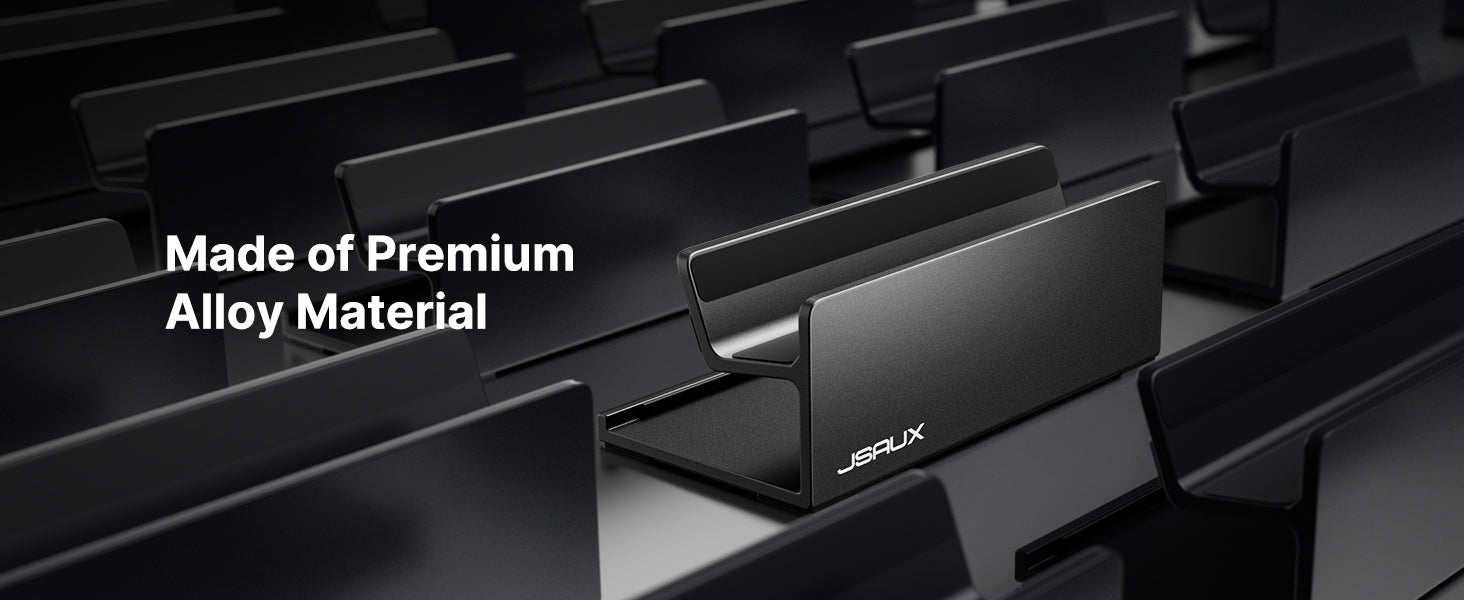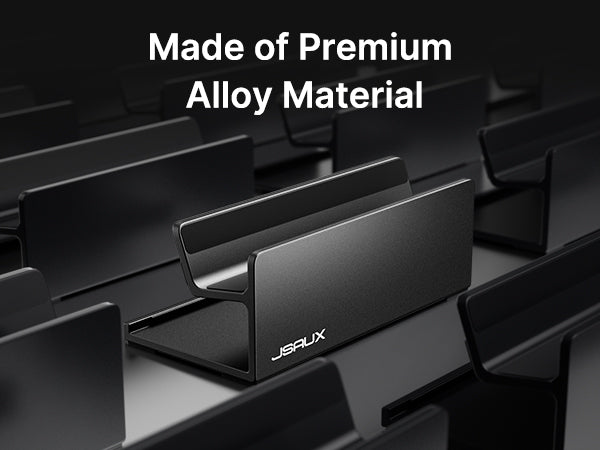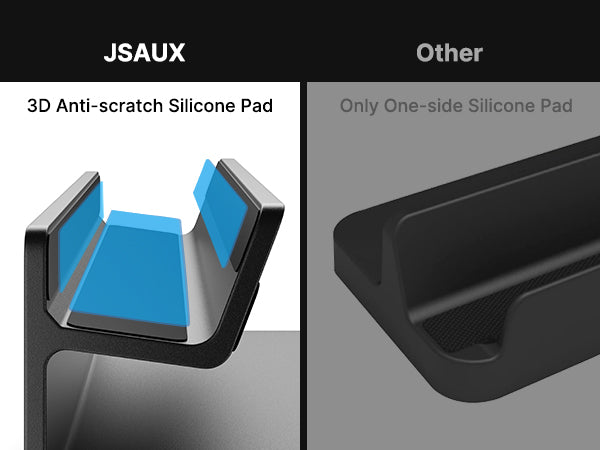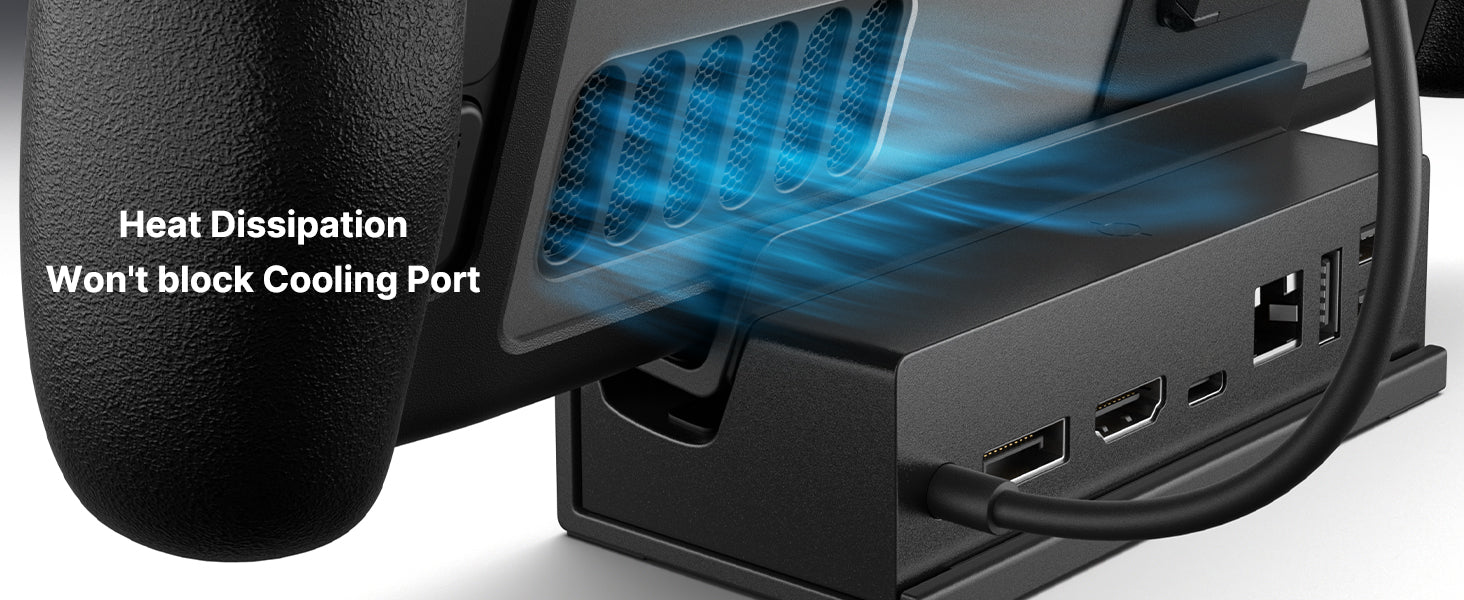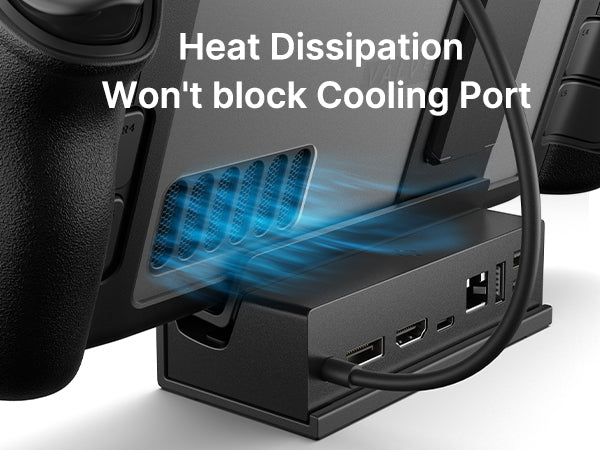 Q1. What is the width that can be accommodated?
Q2. Will it block the SD vent and affect heat dissipation?
Q3. Will I still be able to use the SG0104 with the Killswitch case on my Steam Deck?

A3. No, because the groove is not enough to accommodate the thickness of the SD after the Killswitch is installed.
This product is rated 5.0 of 5.0 stars.
It has received 6 reviews.
REVIEW
Anti-Slip Stand for Steam Deck Dock SG0104
The regular dock should ship with this
Anti-Slip Stand for Steam Deck Dock SG0104
Fiable
Jusqu'à présent, je suis satisfait. De plus l'adaptateur permet de protéger le dock, ce qui est un avantage quand on voyage souvent avec ce dernier.
Perfect
Has a nice feel to it, the dock fits perfectly and can probably use it with any case.