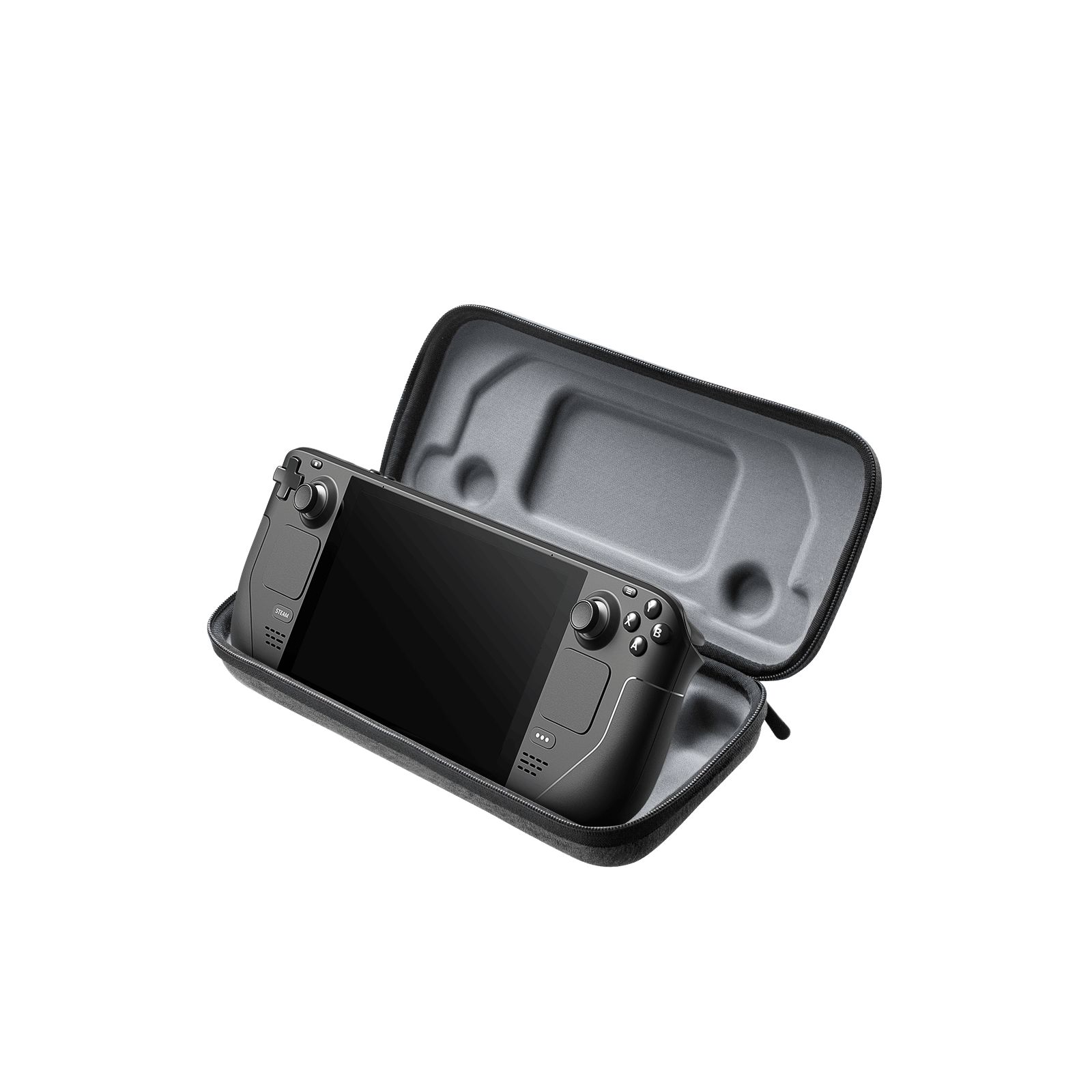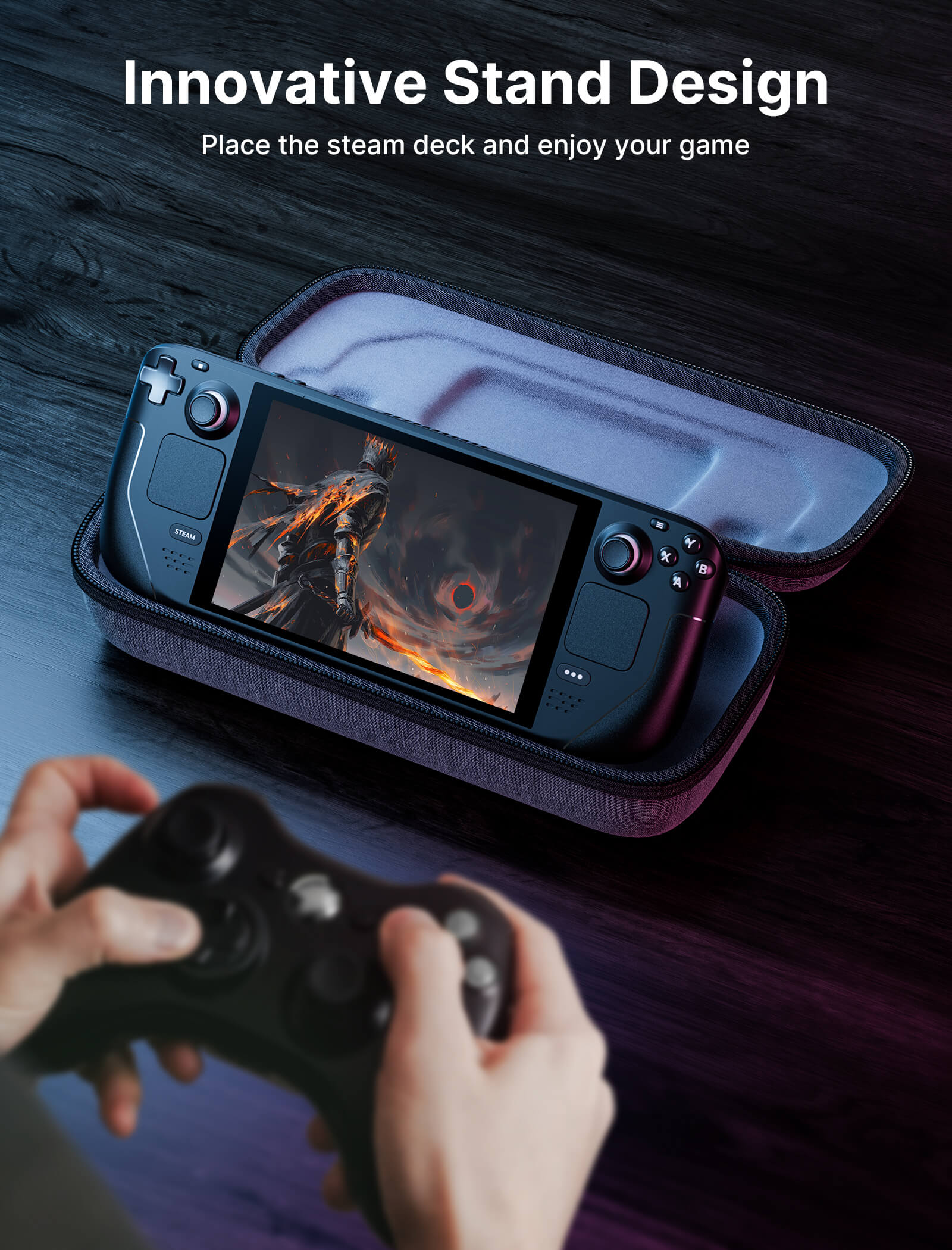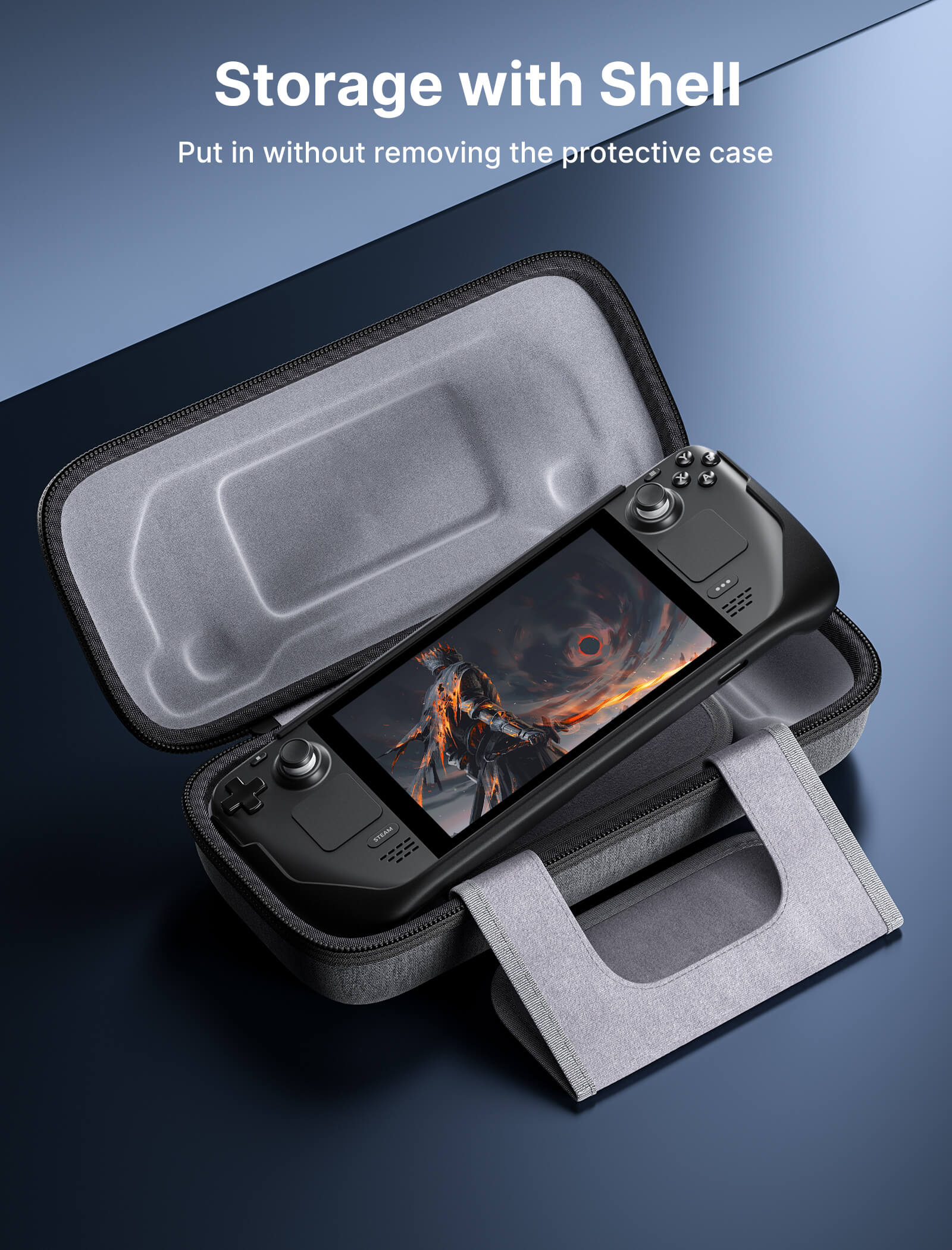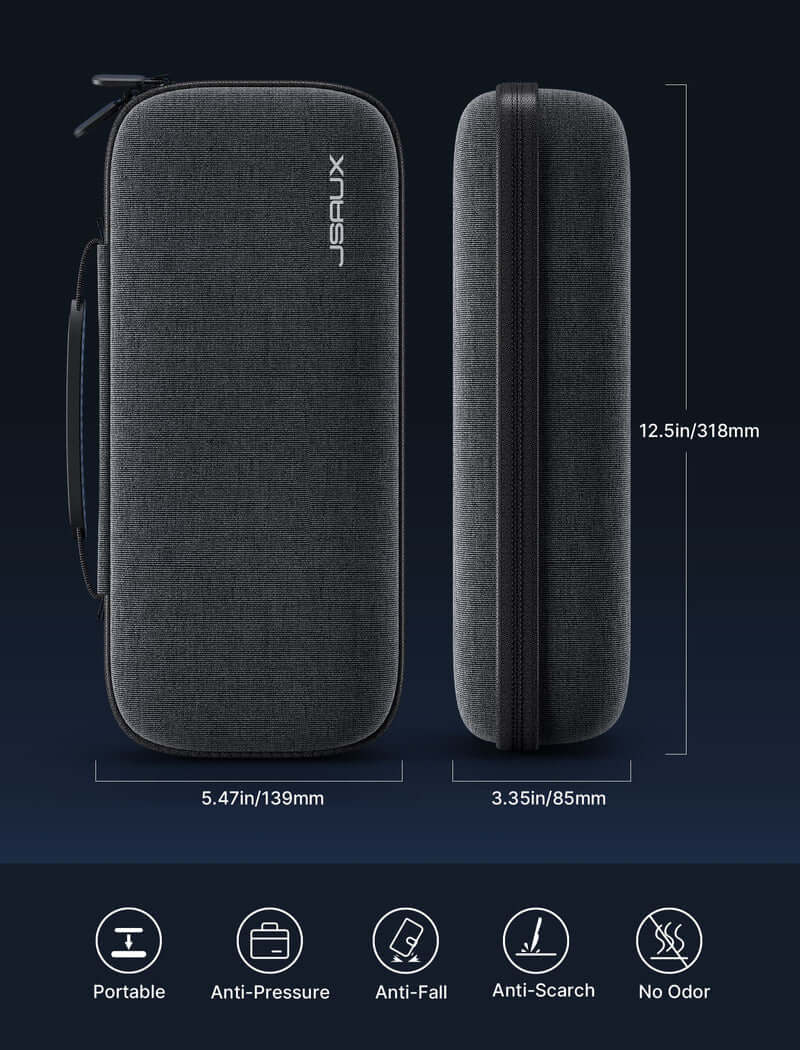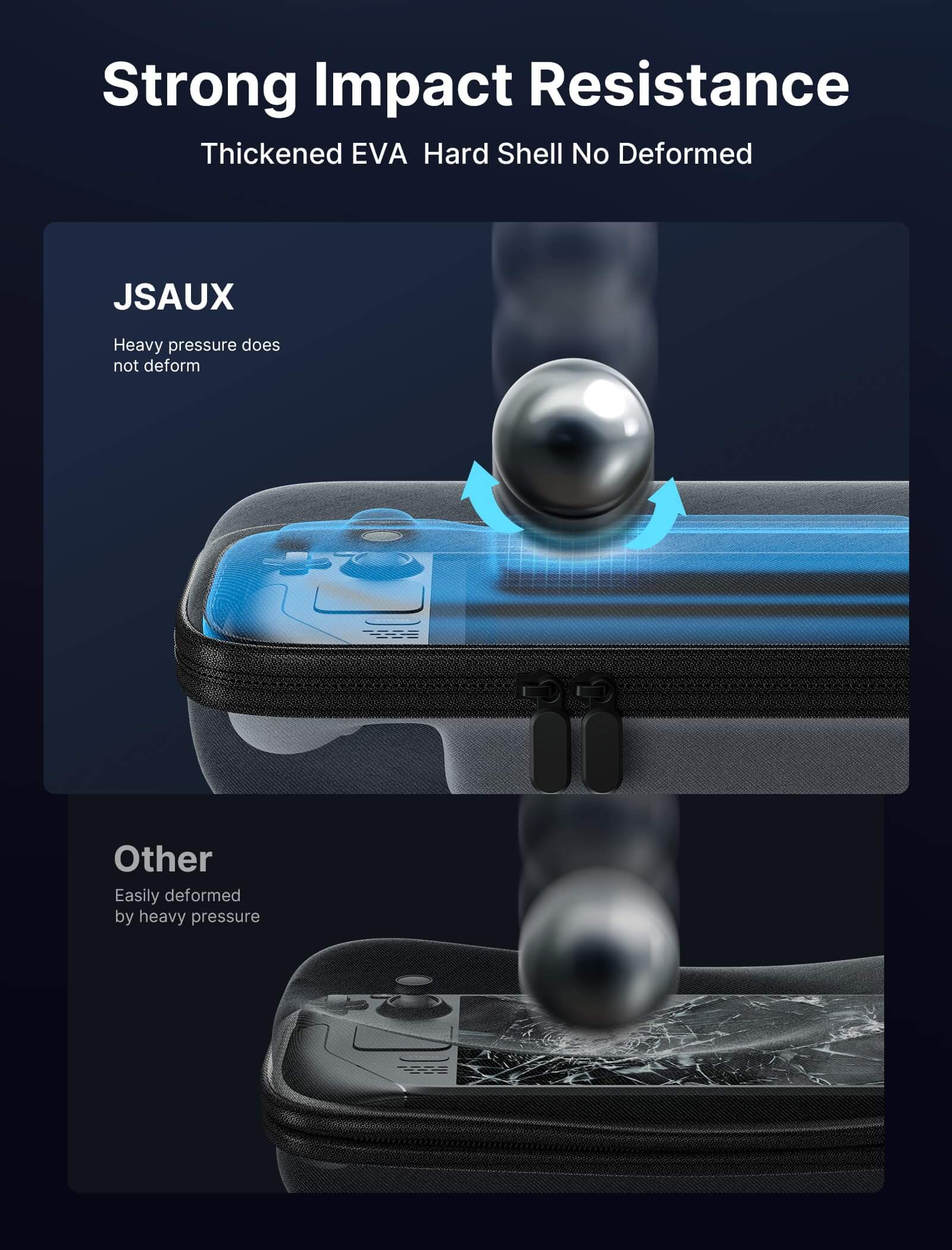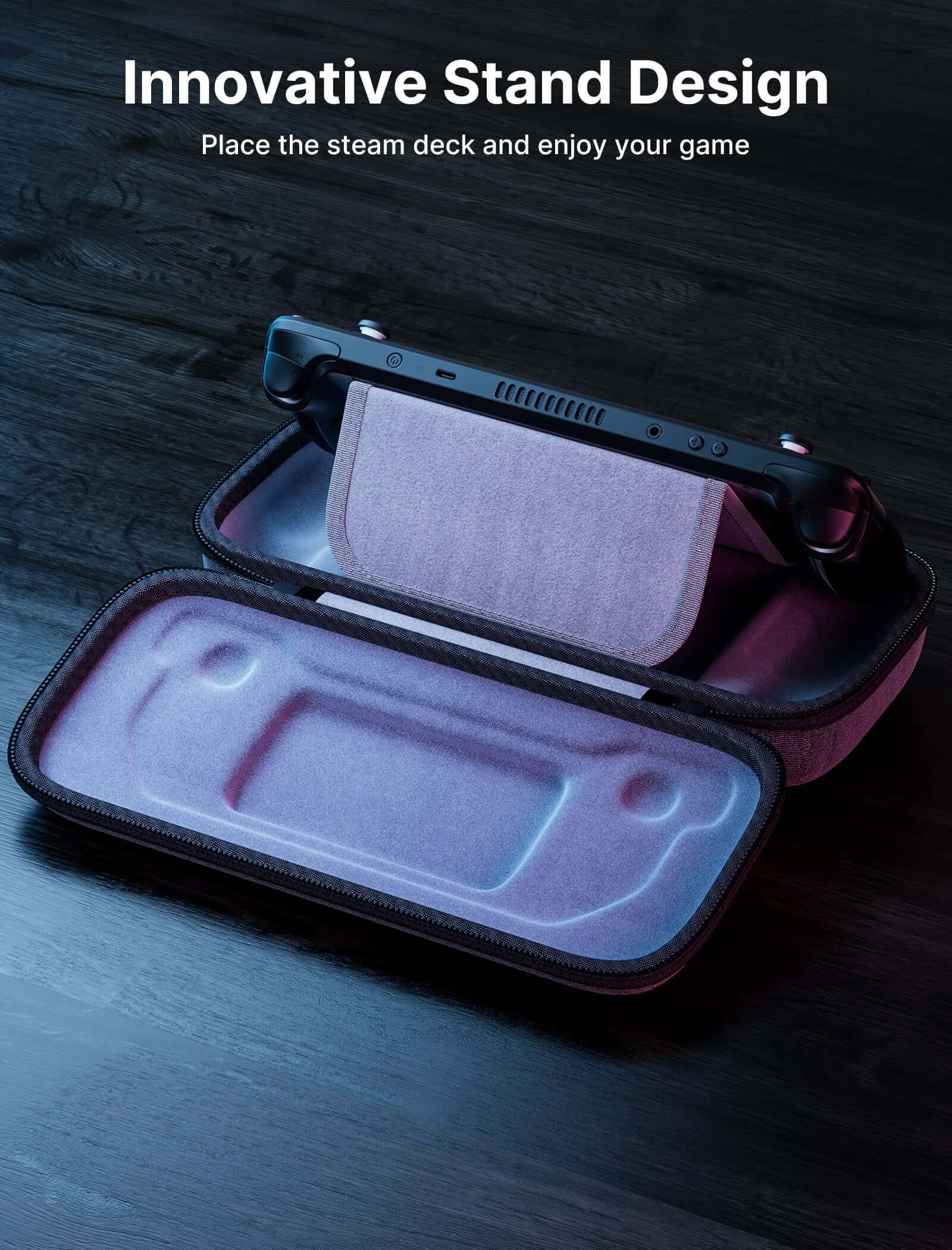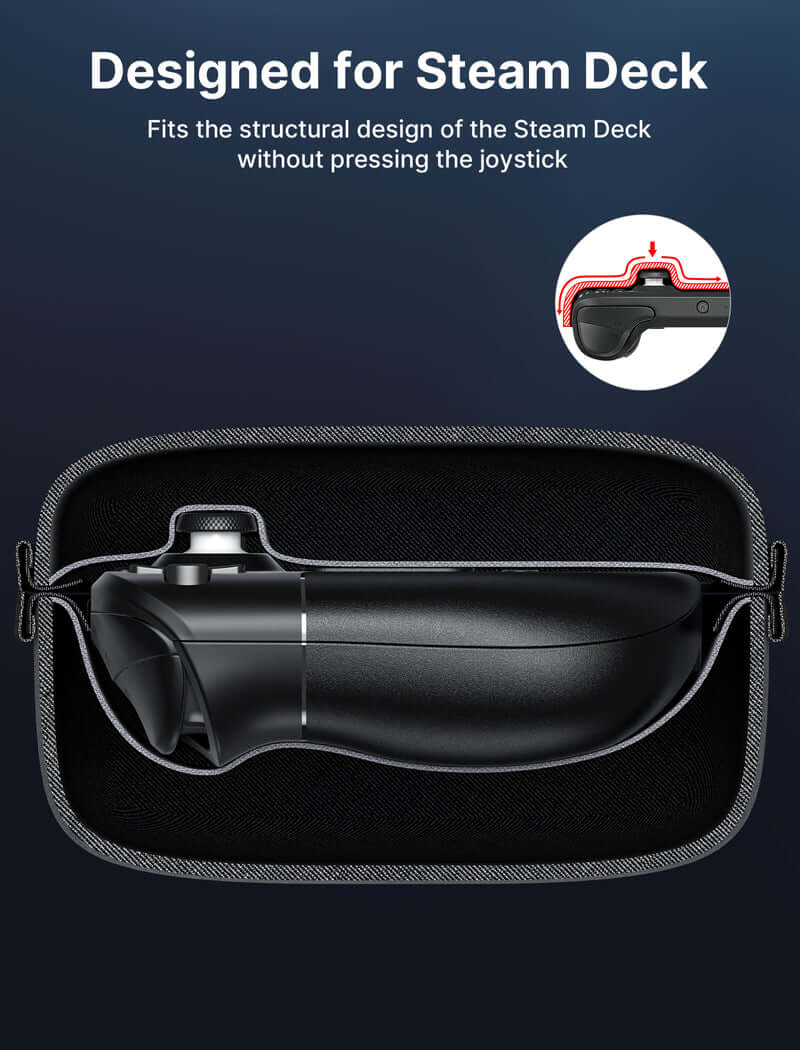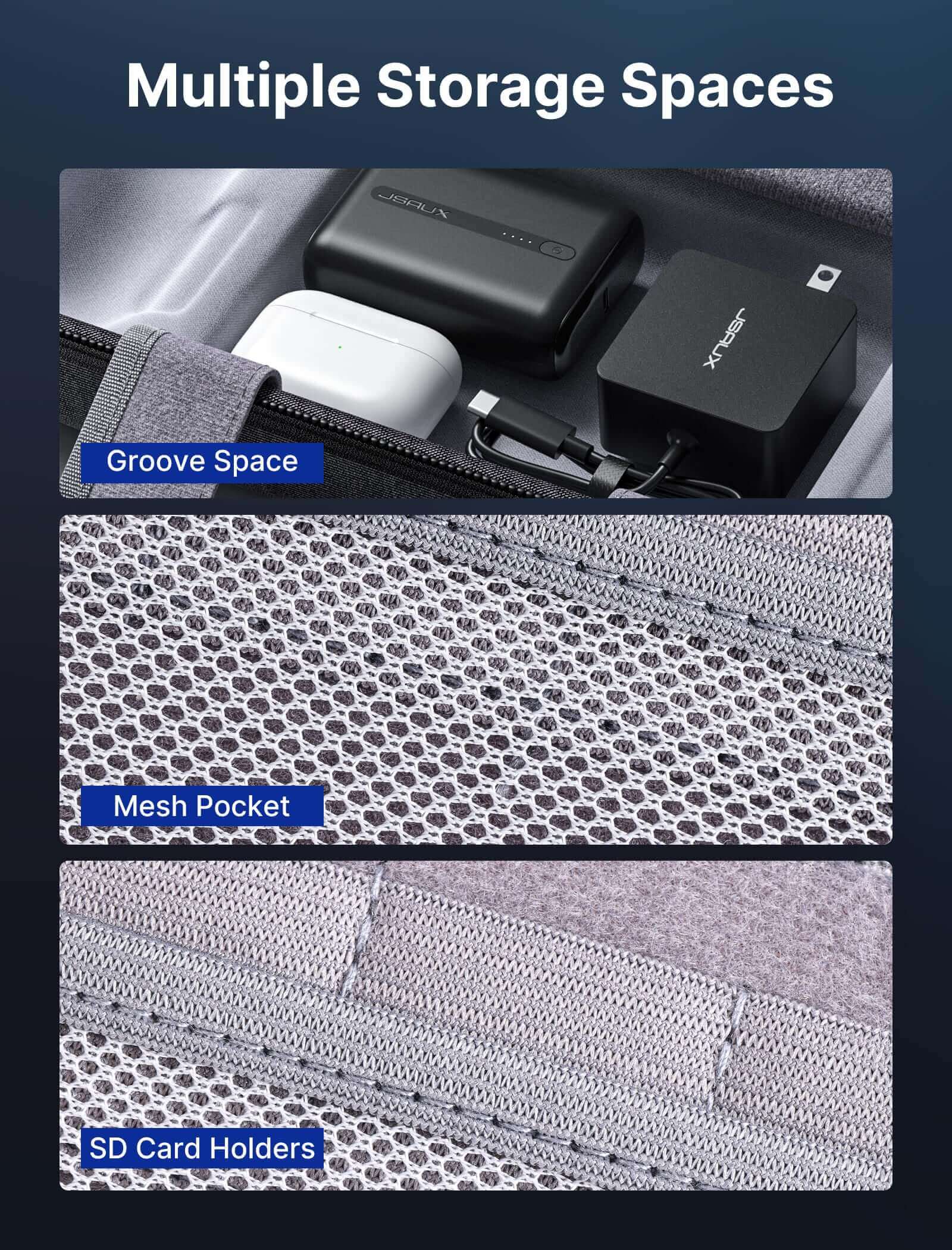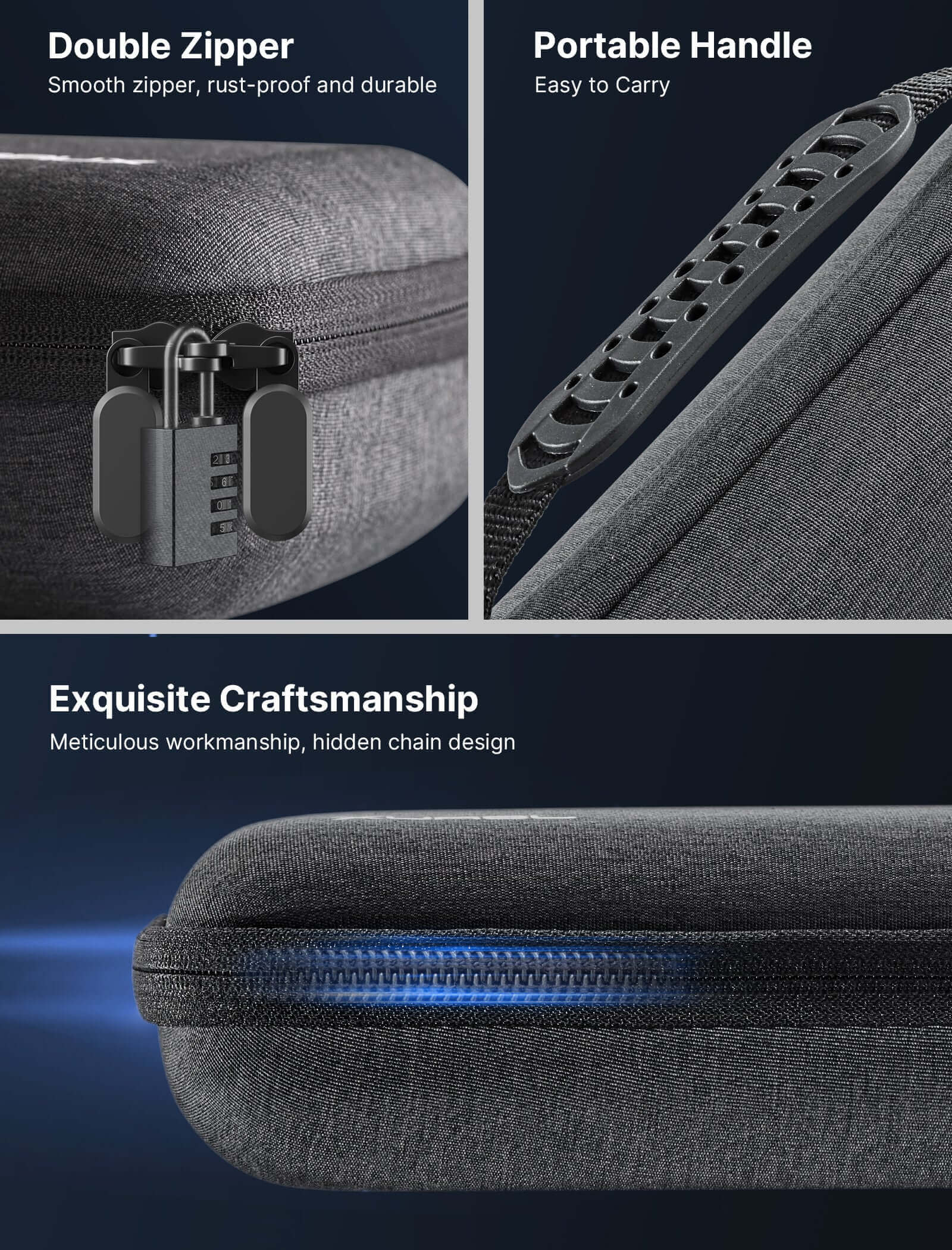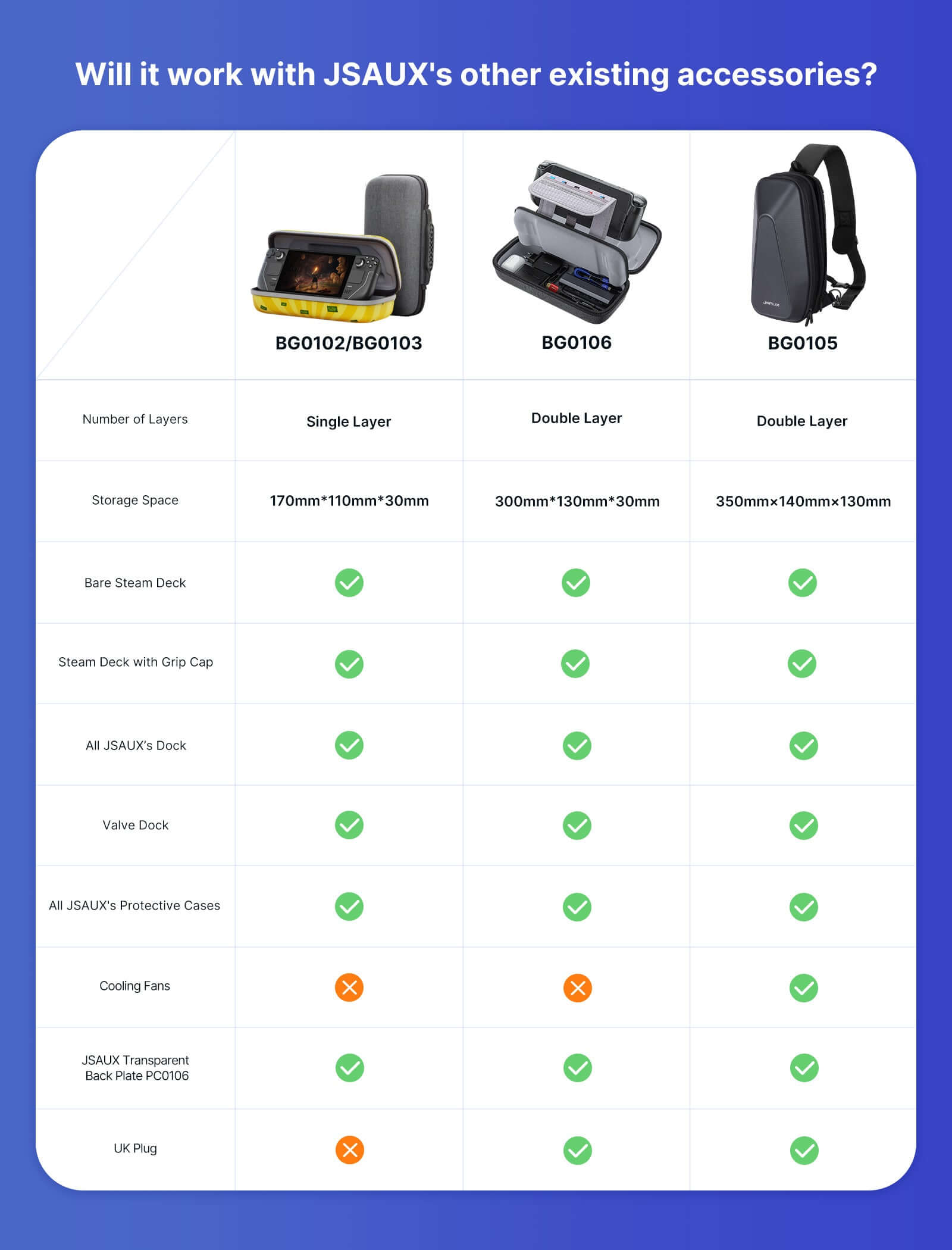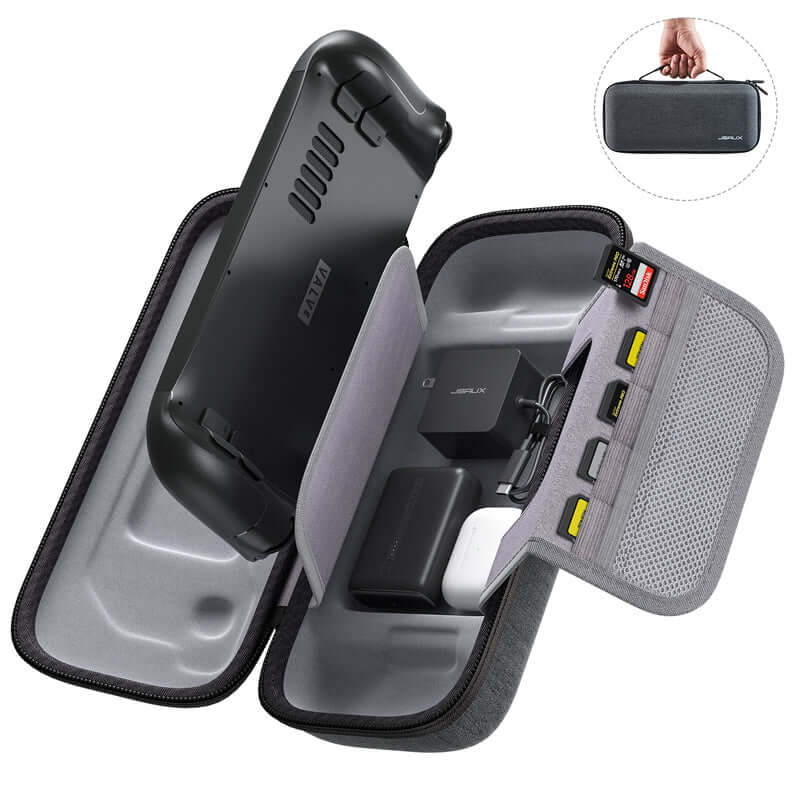 15-Day Refund Guarantee
Fast, Free Shipping Over $25
Quick Customer Support
BG0102
Carrying Case for Steam Deck
---
Black Friday Sale: Up To 40% Off!
1. When is the event?
Nov. 9th - Nov. 30th.
2. What benefits can I take advantage of?
💰Black Friday Event Prices💰:
Almost all products will be directly reduced in price. During this period, everyone can enjoy unique Black Friday event prices.
🏷️Black Friday Discounts🏷️:
👑New Member Benefites👑:
If you are a new customer, join our membership to earn 200 points!
🧡Black Friday Wish List🧡:
Add items to your wishlist by clicking the heart icon next to the product price. To share your wish list, tap the orange wishlist button in the lower left corner, take a screenshot of your wish list, and share it on social media with #JSAUXWishlist. We will draw 3 customers to fulfill their wishlist! – follow us on social media for updates!
3. Which products participate in the event?
All products are included. Mix and match as you like!
4. How to use the discount?
Simply add your favorite products to the cart, and the discount will be automatically applied based on the promotion's settings
Note: All discounts cannot be combined except for gift cards.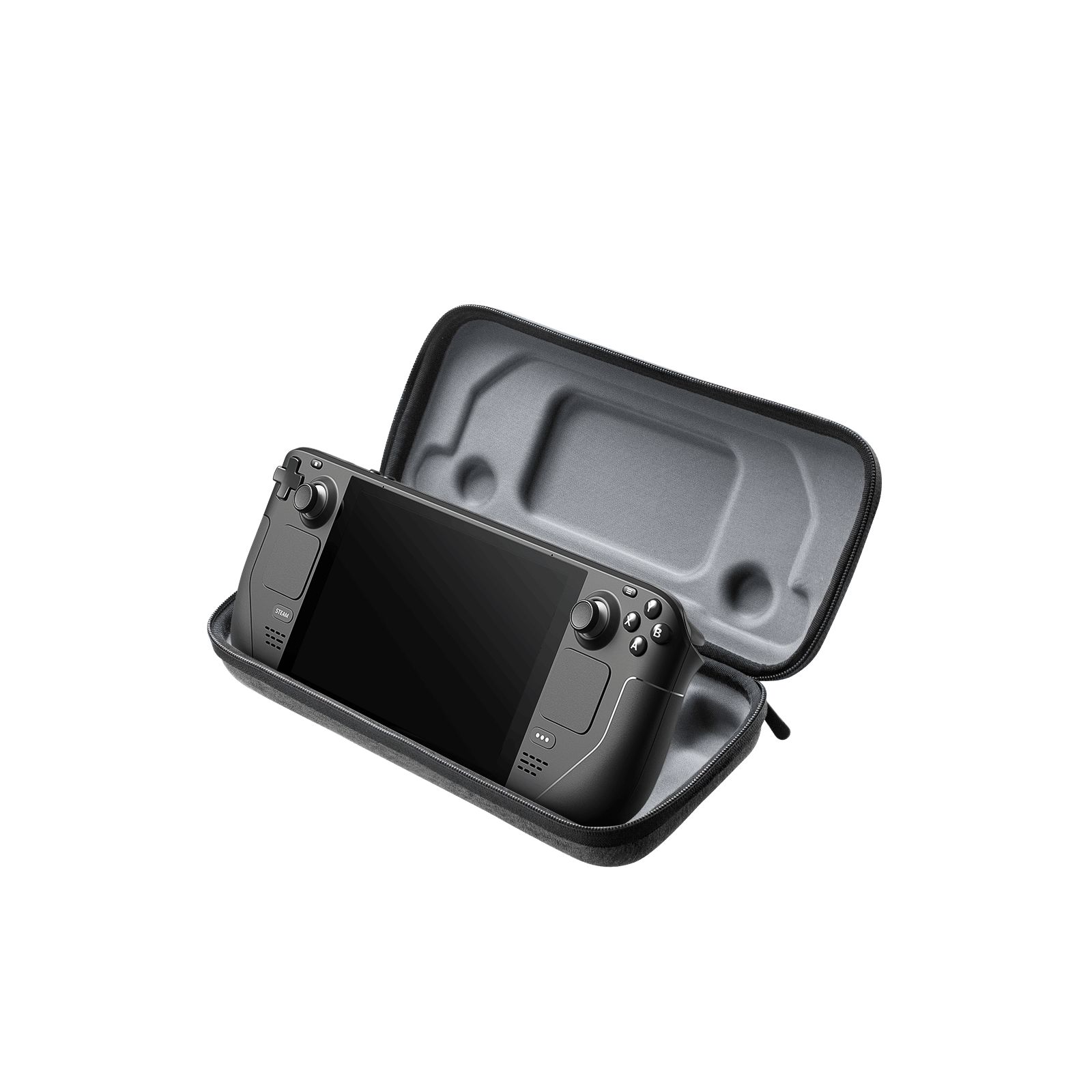 Steam Deck Carrying Case: Durable and sturdy case for safe and convenient storage as well as being travel-friendly.
Large Storage: Built-in upgrade storage space(Dimensions: 6.3"×4.33"×1.3"), which can be put into the original AC charger, small power bank, earphones, and other accessories. The mesh pocket and card slot design can hold small accessories such as an SD card and charging cable. Plenty of space to easily put the Steam Deck without removing the protective case.
Multiple Protection: Our Steam Deck Carrying Case uses a thickened EVA shell to resist external extrusion, effectively preventing collisions and falls. With a groove design, it will not press on the handle. The built-in fleece compartment protects the screen from scratches.
Handheld and Fixed: Reinforced handle and won't fall off. The middle compartment can be folded into a desktop stand, which can be played with the handle. Velcro straps inside keep the body in place. You can use it to take your steam deck and accessories anywhere.
Double Zipper Design: The zipper is smooth and easy to open and close when using. A good closure ensures that accessories do not fall out. Hidden chain to prevent rust and beautiful design.






























Material

Oxford cloth, EVA, Jiaji cloth, side spandex cloth, velvet

Weight

493g or so (with packaging 651g or so)

Size

External dimensions: 318mm×139mm×85mm
Recess storage size: 170mm * 110mm * 35mm
Box: 347*159*92mm or so
Please read our shipping tips carefully before you place your order

All orders above $25 are free shipping.
Orders under $24.99 will be charged $5.5 as shipping cost.

Please Note:

JSAUX provides fast and efficient delivery services for global customers.(But unable to deliver products at military addresses (APO/FPO) and some islands.)
The current processing time for all orders takes 2-4 days(Orders are not processed on weekends). 
Order delivery time will be at 7-12 business days(pre-sale items excluded).
International duties & taxes may apply and are not calculated at checkout.
Shipping time for pre-sale products is subject to the instructions on the product page.

Due to the requirements of logistics service providers: 

In order to get your order ready as soon as possible and avoid shipping issues, make sure to introduce an accurate postal address including your exact house number and any other info that may be necessary for the delivery company. 
For mainland China: For mainland China customers, please use Tmall to place your order. Hong Kong, Macao, please include your name, ID number and shipping address in traditional Chinese. Due to logistic reasons, it is temporarily not available for purchase in Taiwan regions.

⚠️

Brazil: Due to local tax policies, customers need to pay customs duties themselves. JSAUX is not responsible for any customs and taxes applied to your order.
Due to logistical reasons, we are temporarily not providing order services to the following countries and regions: Afghanistan, Albania, Algeria, Andorra, Angola, Anguilla, Argentina, Armenia, Aruba, Azerbaijan, Bahrain, Bangladesh, Barbados, Belarus, Bermuda, Bhutan, Bosnia & Herzegovina,British Virgin Islands, Brunei, Burkina Faso, Burundi,Bolivia, Cambodia, Cameroon, Cayman Islands, Central African Republic, China, Christmas Island, Costa Rica, Djibouti,Egypt, El Salvador, Ecuador,Falkland Islands, Faroe Islands, Gabon, Gambia, Georgia, Ghana, Gibraltar, Greenland, Guadeloupe, Guatemala, Guernsey, Guinea, Iceland, Indonesia, Jamaica, Jordan, Kazakhstan, Kenya, Kiribati, Kyrgyzstan, Lebanon, Lesotho, Liberia, Liechtenstein, Maldives, Martinique, Moldova, Monaco,Mongolia, Montenegro, Myanmar (Burma), Namibia, Nauru, New Caledonia, Nicaragua, Niger, Nigeria, Norfolk Island, North Macedonia, Oman, Pakistan, Paraguay, Rwanda, San Marino, Senegal, Serbia, Seychelles, Solomon Islands, South Sudan, Sri Lanka, Sudan, Tajikistan, Togo, Tonga, Tunisia, Turkmenistan, Tuvalu, Uganda, Ukraine, Uruguay, India, Uzbekistan, Vanuatu, Vatican City,

Some regions in the United States

(including Puerto Rico, Guam, US Virgin Islands, Northern Mariana Islands, American Samoa, and military bases like APO, FPO, and DPO).

15-Days RETURN:

Our return & exchange policy will be active for 15 days from the very same day you receive your product(s) at home. For more information, please visit our Shipping Policy section.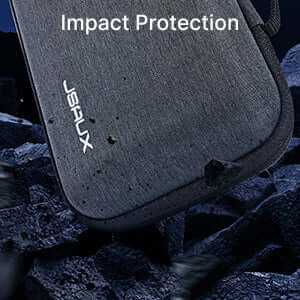 Made of hard EVA shell, shockproof and durable, anti-collision and drop, effectively protect the safety of Steam Deck.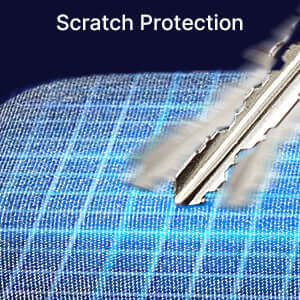 Made of high-quality oxford fabric, comfortable to the touch and resistant to scratches and dust.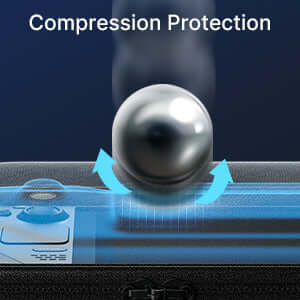 Reinforced design around, with good compression resistance.
Q1. Does the Carrying Case for Steam Deck BG0102 fit the steam deck with the travel cover of the ModCase for Steam Deck PC0104?

A1. No, only shoulder bag BG0105 can store the PC0104 protective case with the cover on.
Q2. Will the bottom compartment hold the Valve dock together with the official original charger?

A2. No, the bottom compartment can't hold the Valve dock and charger in the same space.
Q3. Does the bottom compartment of BG0102 accommodate the UK charger?

A3. No, the UK charger is not compatible with BG0102.
This product is rated 4.6 of 5.0 stars.
It has received 101 reviews.
REVIEW
awesome case
great protection, awesome storage compartment, just great all round
Amazing case
The case is very high quality and sturdy and can fit all your essential accessories and more in it. It's a tiny bit bigger than the original case but can still fit well in a shoulder bag. The stand for the deck in the carrying case works well, but gets a slight minus for blocking some of the exhaust port. Overall it's still a huge upgrade from the standard case.
A really good case
That's all I can say. It's a well designed case which perfectly fits all the accessories and stuff I need to take around with me.
Great case, better than OEM
The case feels very premium and sturdy, and fits the deck with a mod case, and some attachments, very comfortably.
Love it
Literally use it all the time.