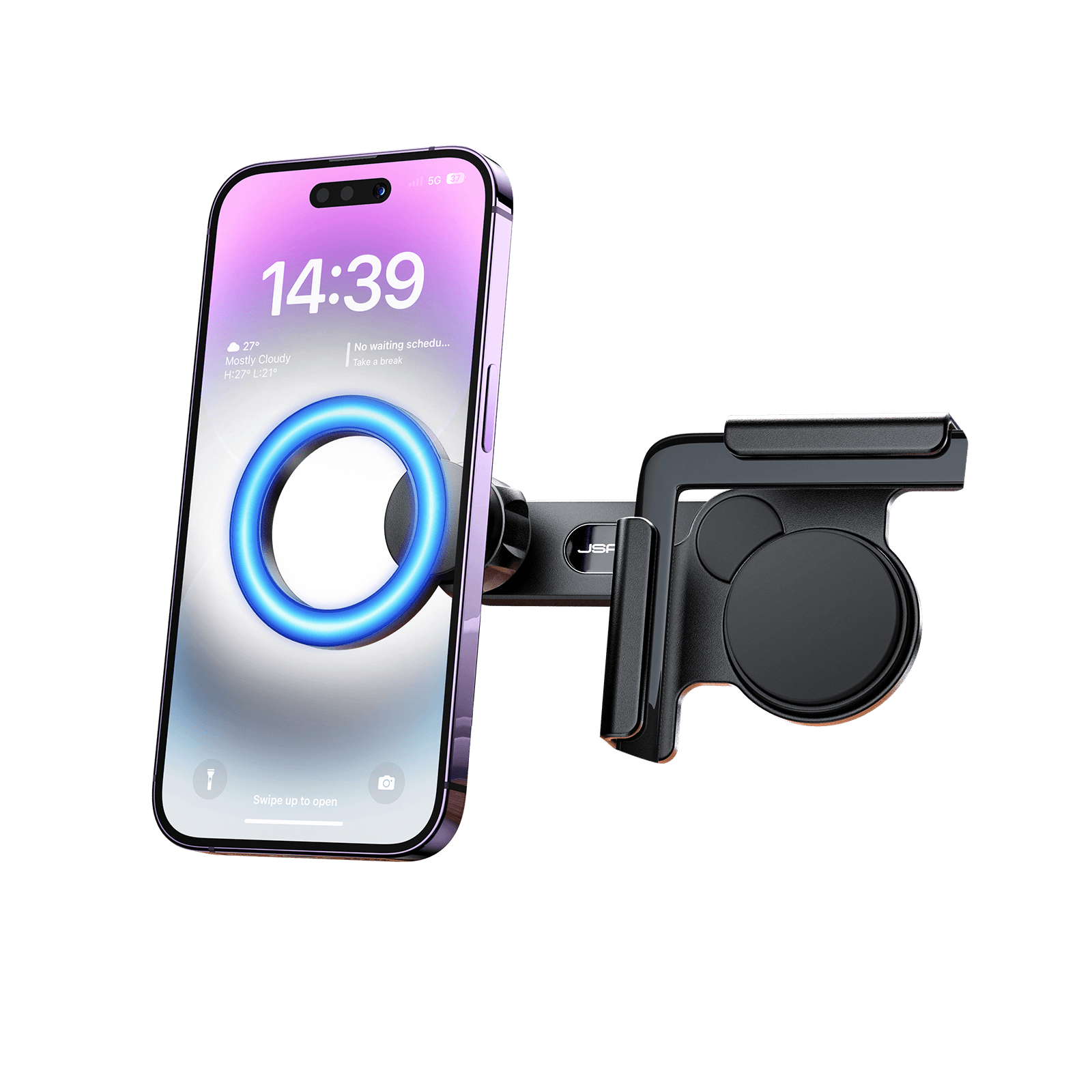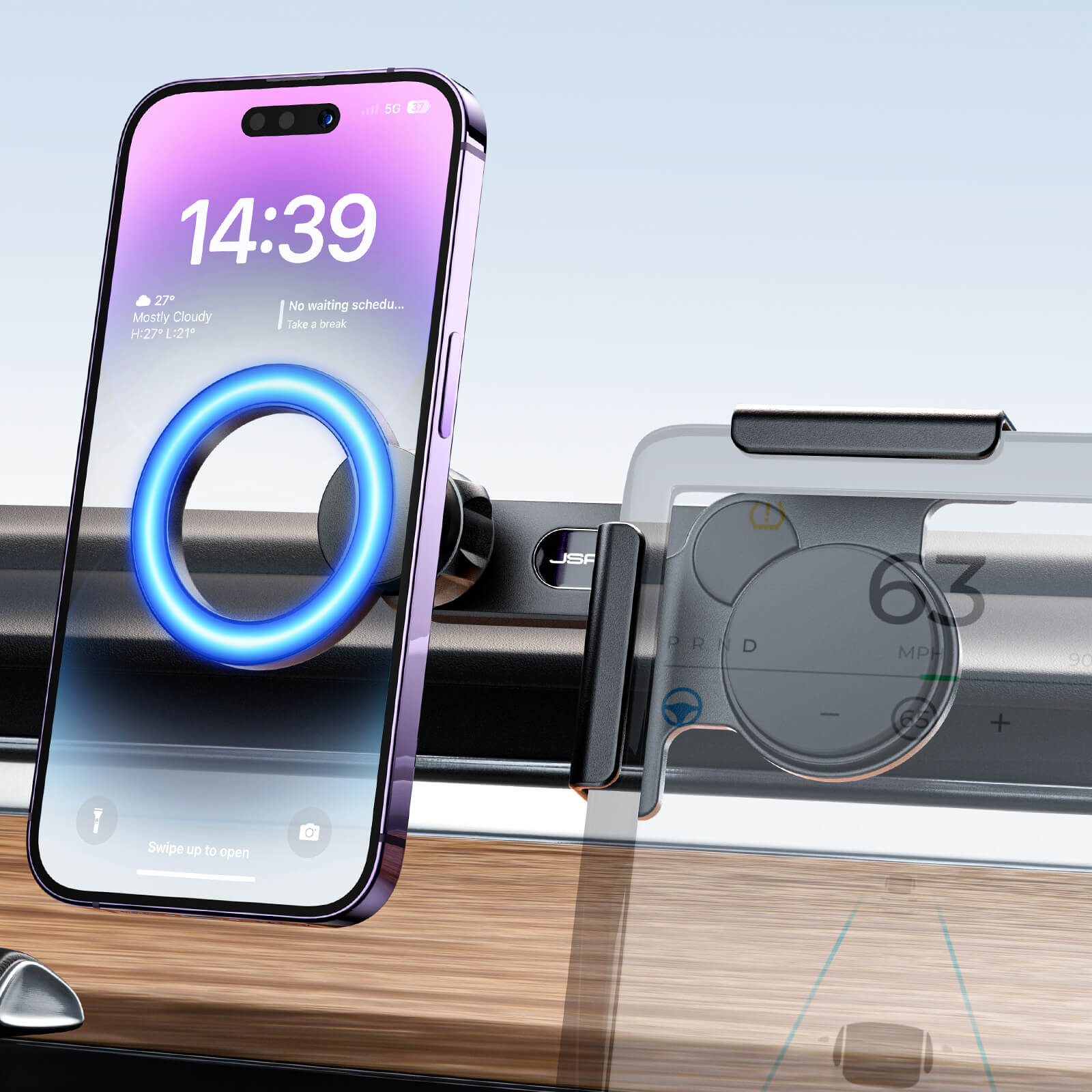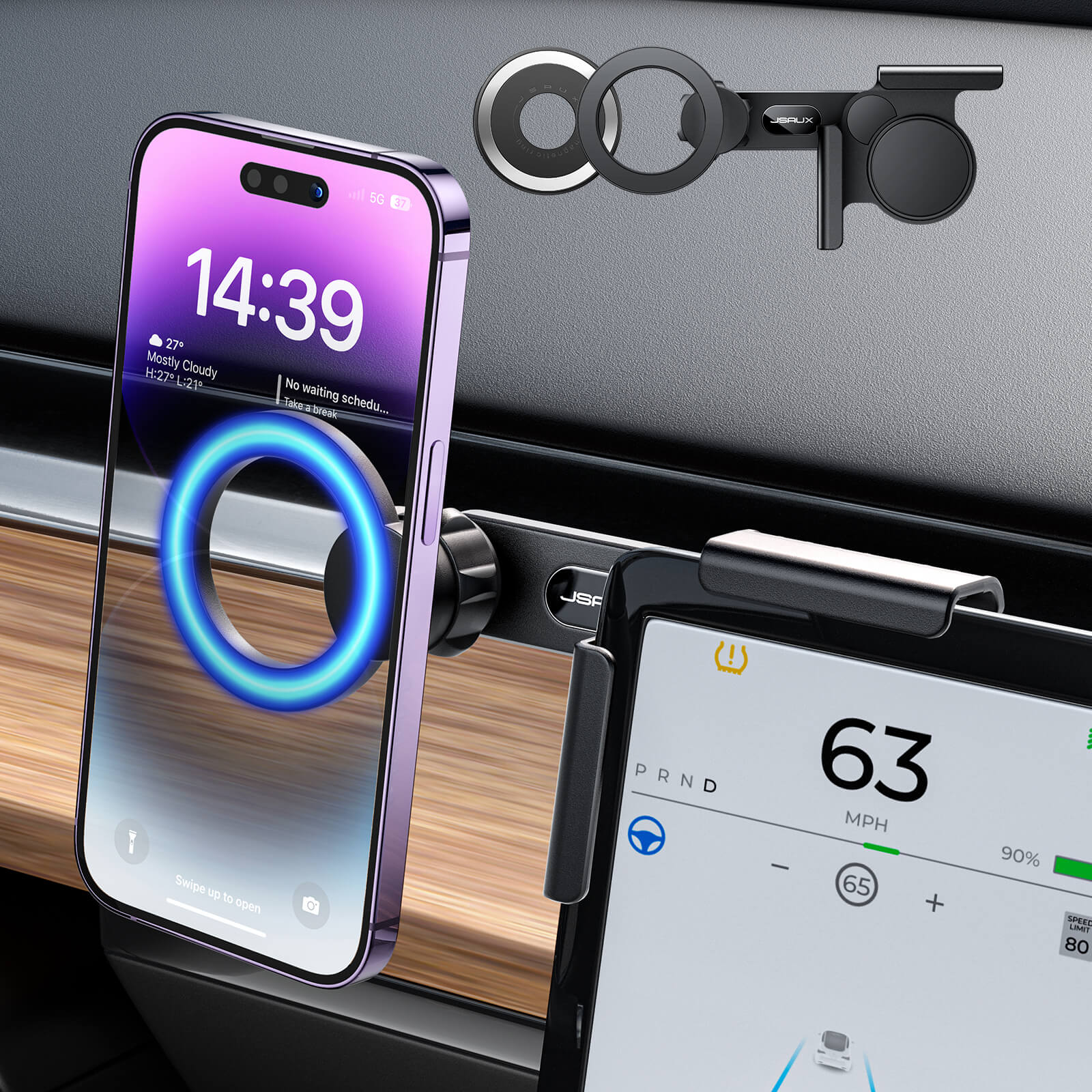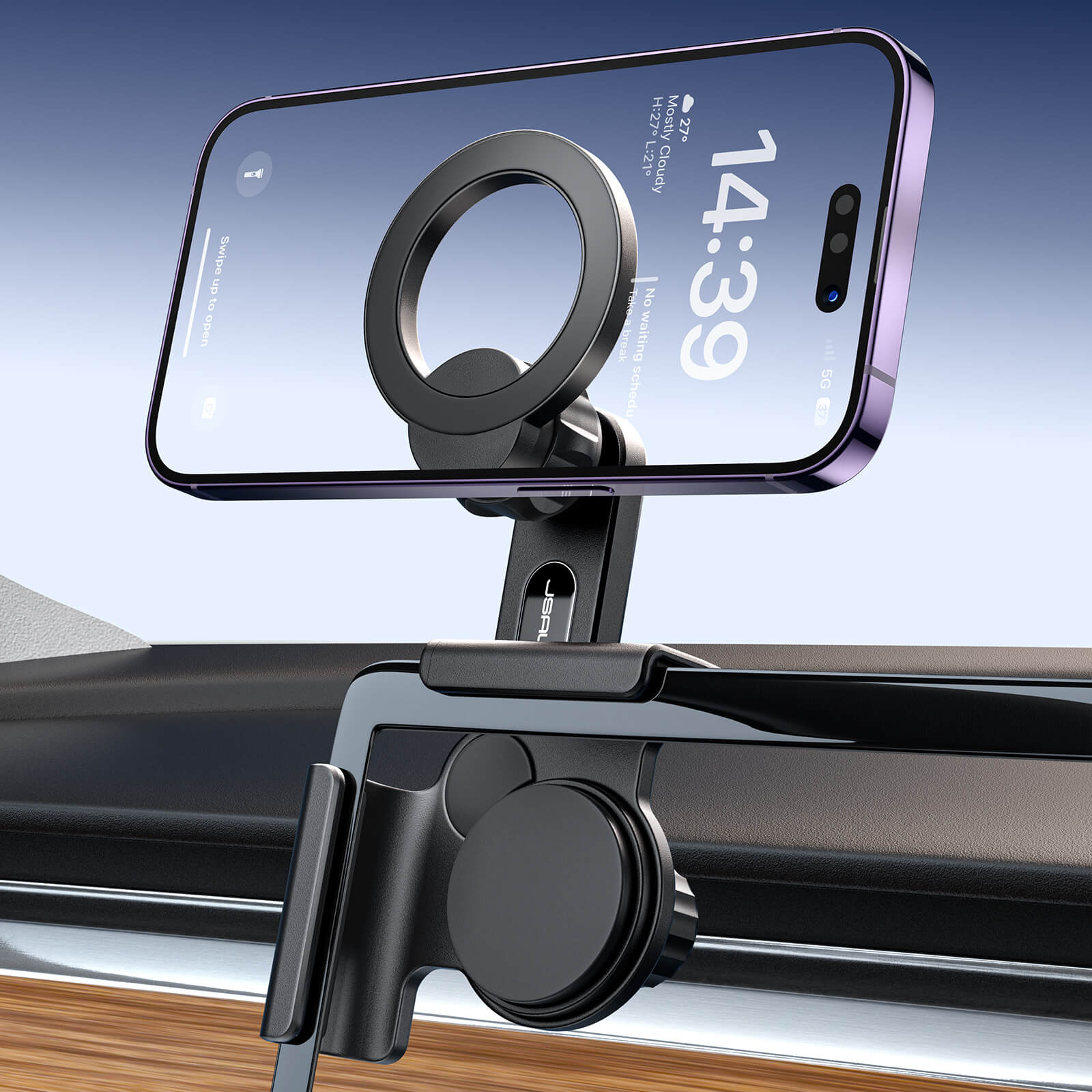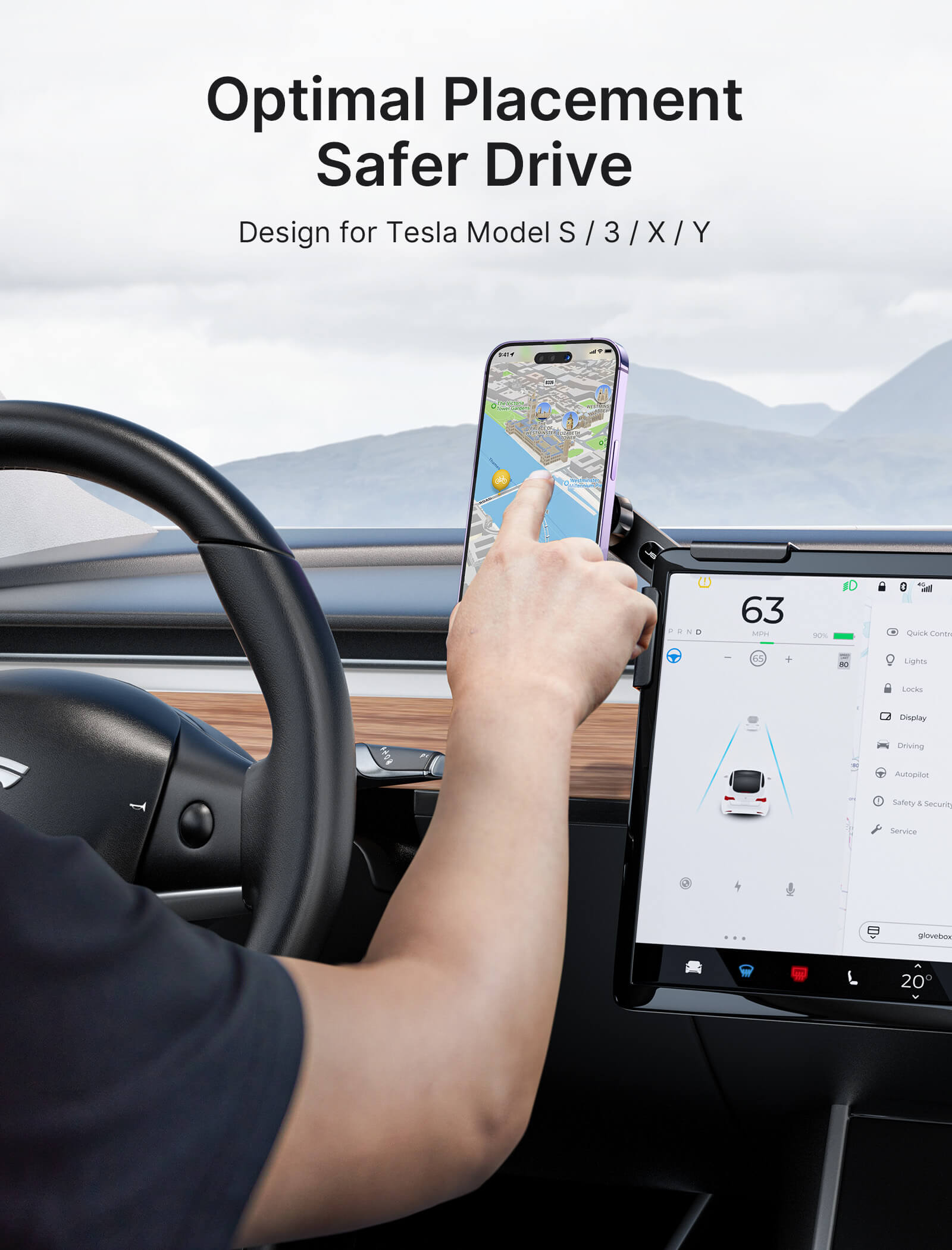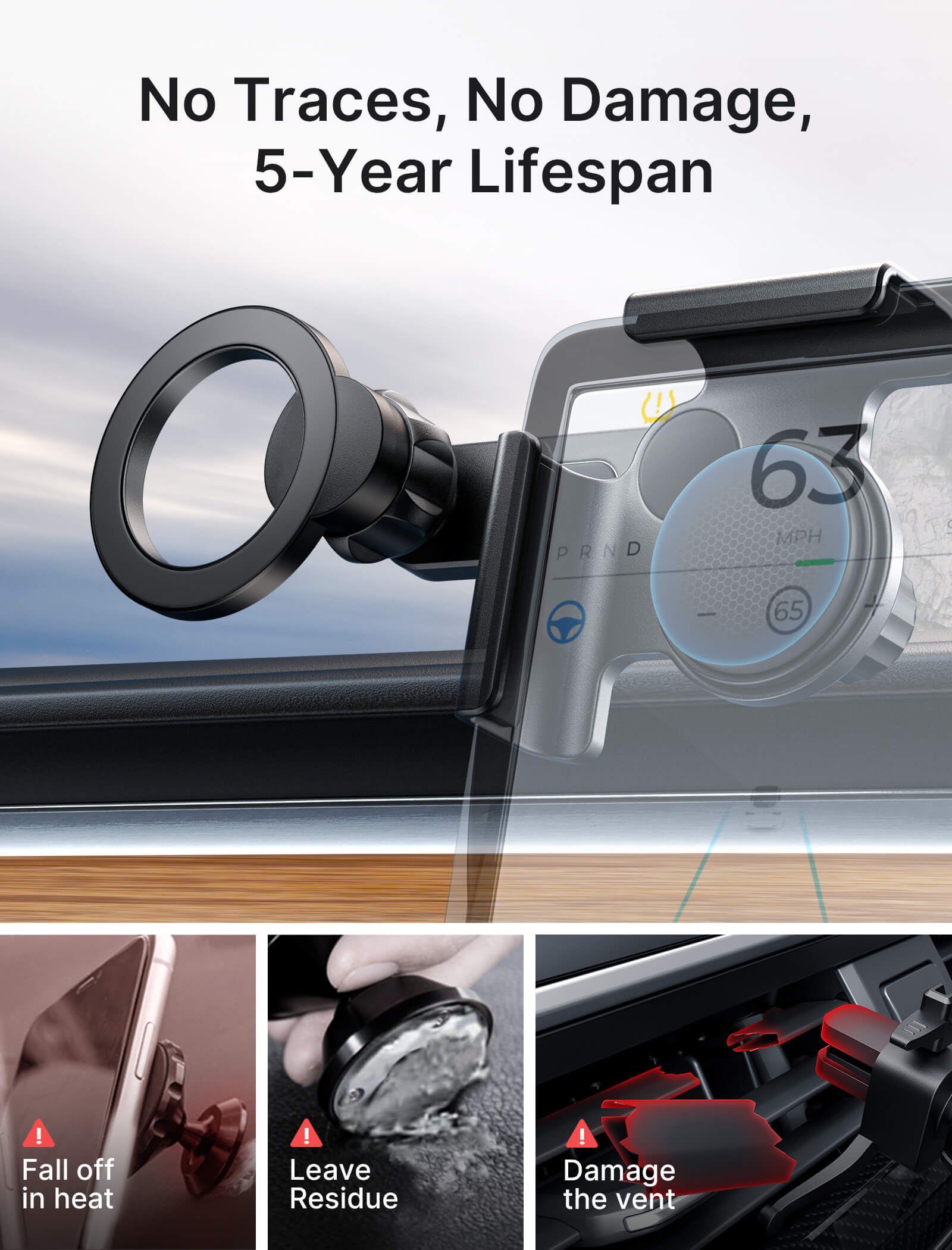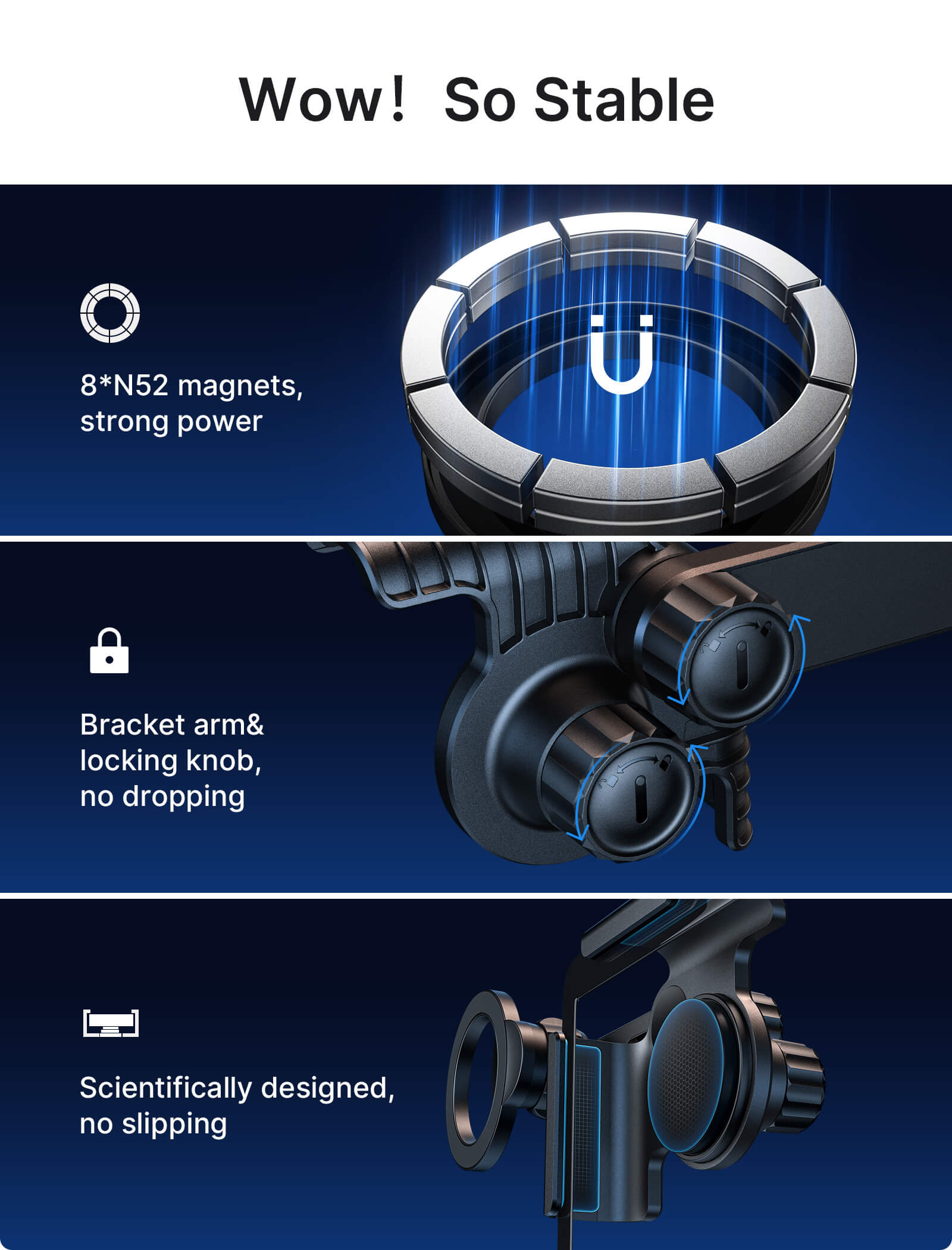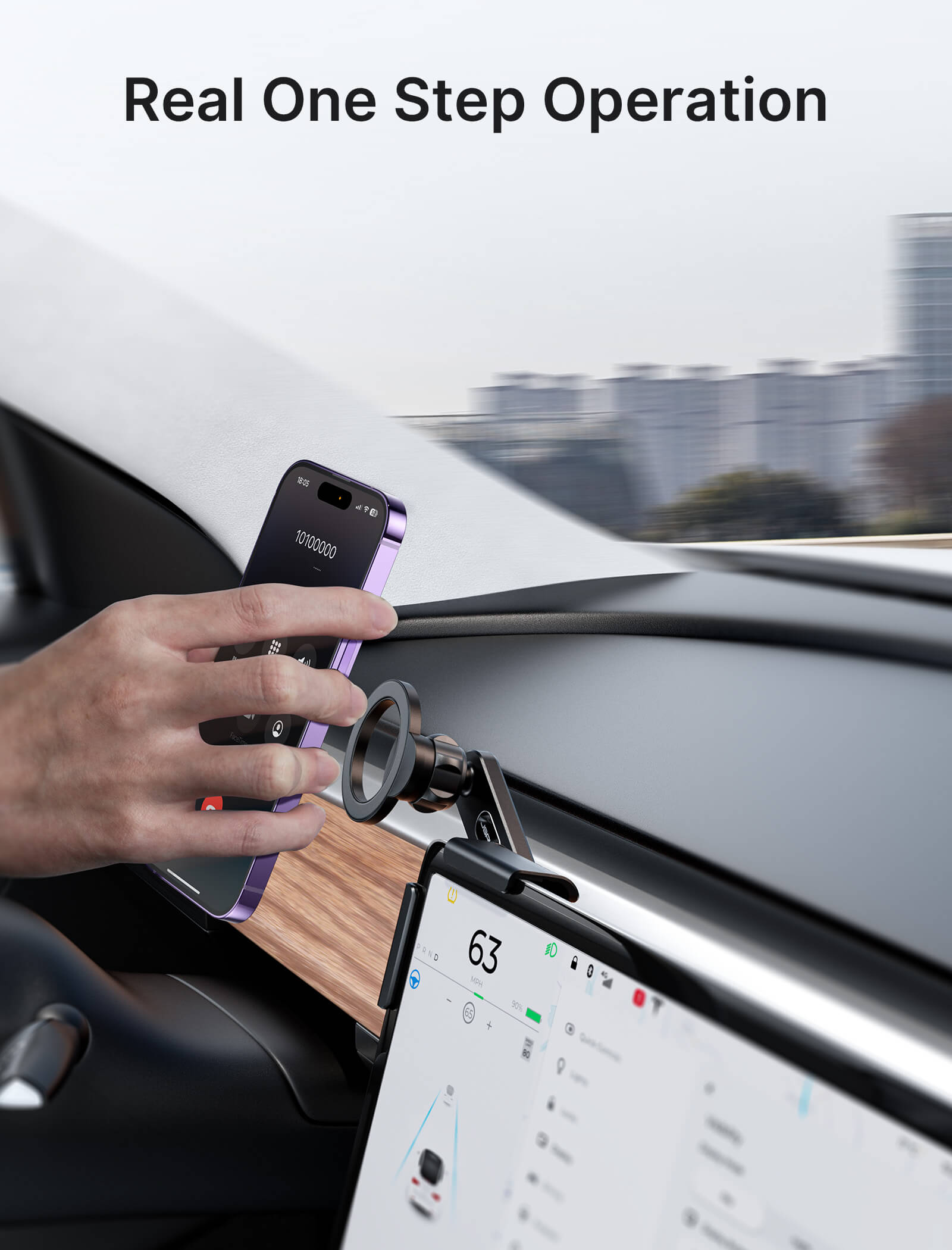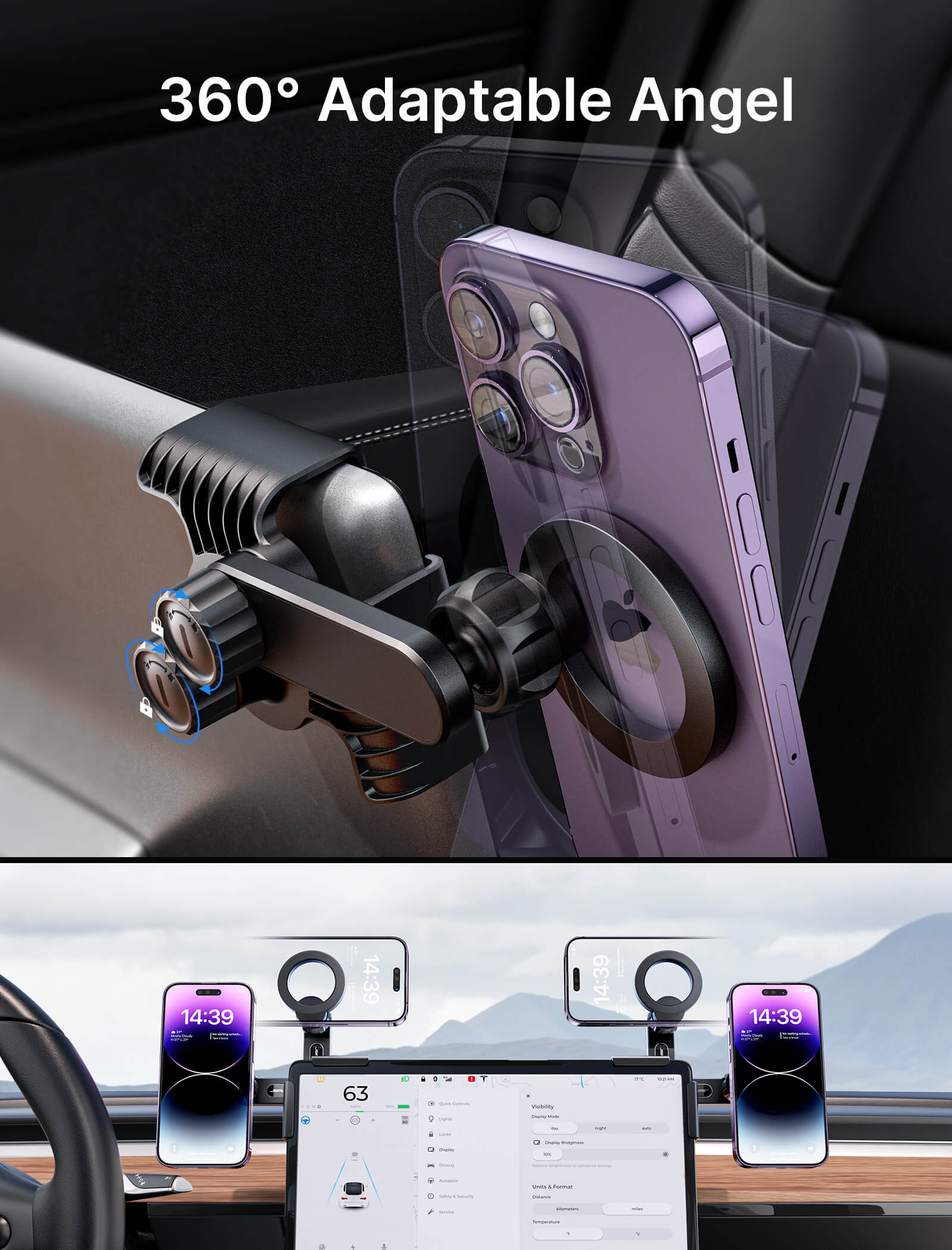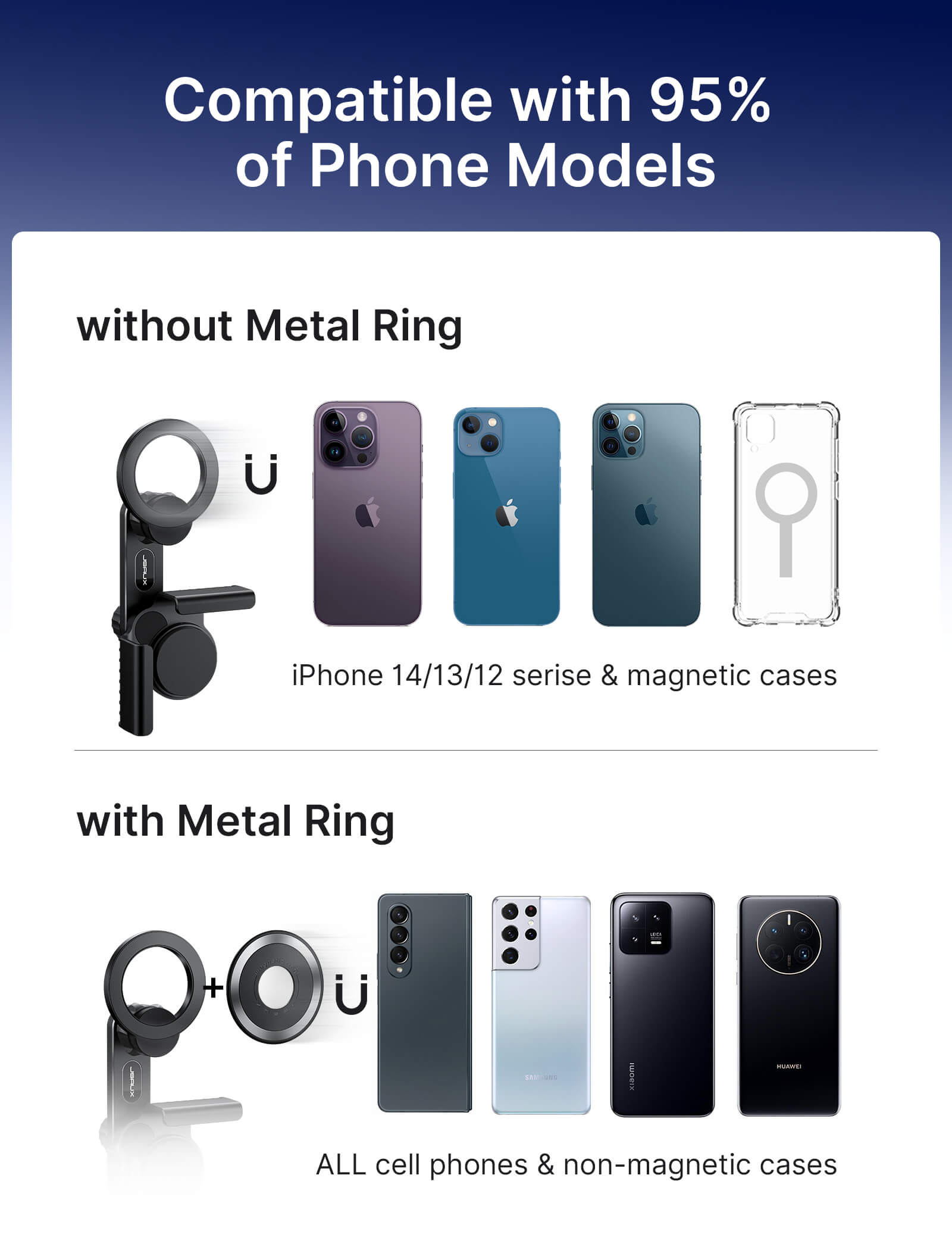 15-Day Refund Guarantee
Fast, Free Shipping Over $25
Quick Customer Support
SP0213
Tesla Mag-Safe Car Phone Mount
---
Black Friday Sale: Up To 40% Off!
1. When is the event?
Nov. 9th - Nov. 30th.
2. What benefits can I take advantage of?
💰Black Friday Event Prices💰:
Almost all products will be directly reduced in price. During this period, everyone can enjoy unique Black Friday event prices.
🏷️Black Friday Discounts🏷️:
👑New Member Benefites👑:
If you are a new customer, join our membership to earn 200 points!
🧡Black Friday Wish List🧡:
Add items to your wishlist by clicking the heart icon next to the product price. To share your wish list, tap the orange wishlist button in the lower left corner, take a screenshot of your wish list, and share it on social media with #JSAUXWishlist. We will draw 3 customers to fulfill their wishlist! – follow us on social media for updates!
3. Which products participate in the event?
All products are included. Mix and match as you like!
4. How to use the discount?
Simply add your favorite products to the cart, and the discount will be automatically applied based on the promotion's settings
Note: All discounts cannot be combined except for gift cards.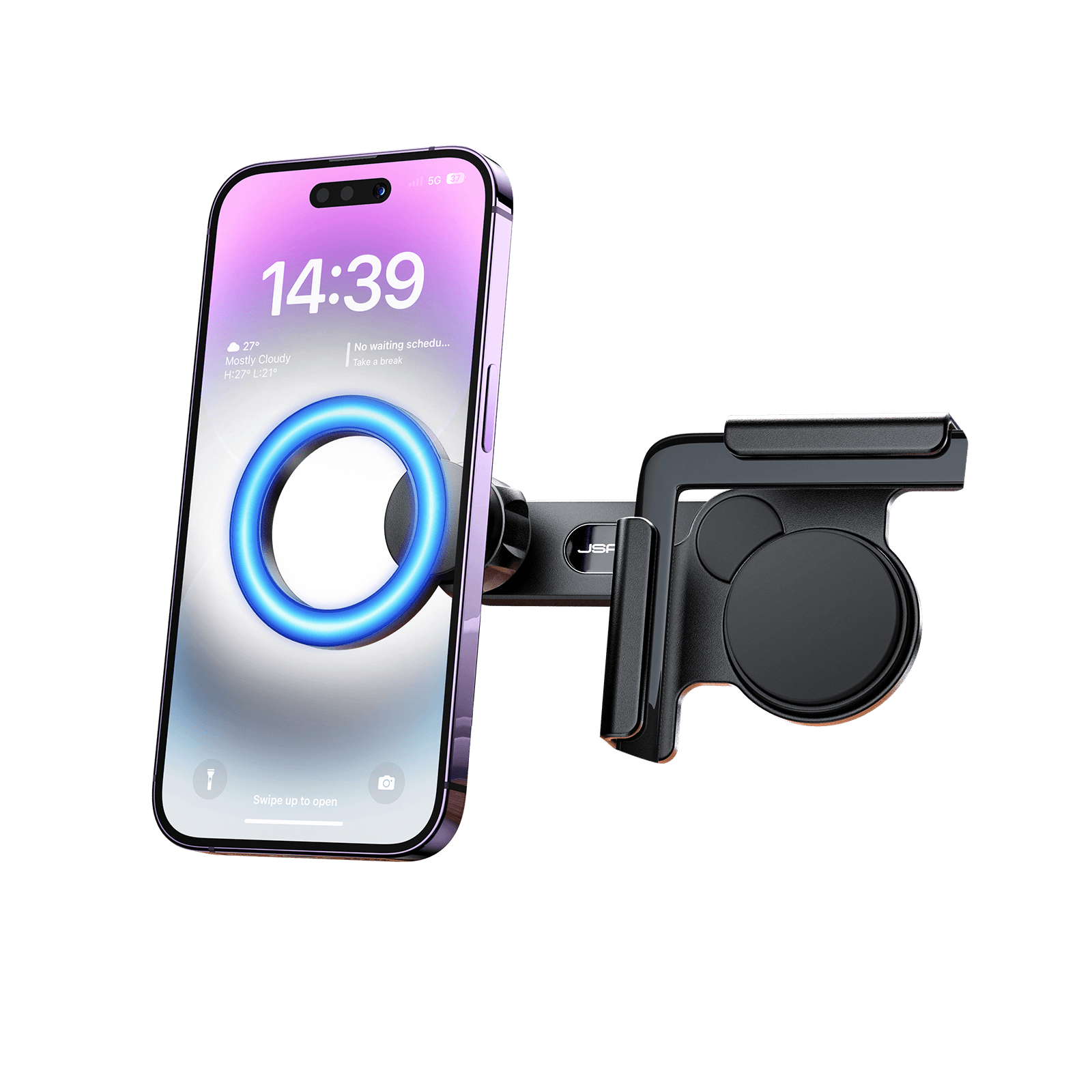 This product has no reviews yet.
Tailor-made for Tesla: The Mount features a base that intelligently distributes weight, creating a stable triangular force structure. Enjoy hassle-free access to navigation, calls, and videos while driving.
Unmatched advantages: Unlike adhesive or clip-style mounts, ours is designed to safeguard air vents, withstand high temperatures, and keep your view and steering wheel unobstructed. It's easy to install and remove without leaving any traces. Watch the installation video on the product details page.
Built-in 8 N52 magnets: Our mount delivers an extraordinary magnetic force, keeping your phone securely in place even on rough roads for a safer driving experience. It doesn't interfere with charging or signal strength. Plus, you can effortlessly detach your phone single-handedly.
Always fit all phones: Compatible with iPhone 14, 13, and 12 series with Magsafe function. For phones without magsafe function, simply attach the included metal ring on the back of the phone or on the outside of the case. So this mount is compatible with any phone model.
Adjustable angle: With a flexible 360° ball joint and back knob, you can adjust the angle as you want. Effortlessly switch between horizontal and vertical orientations. Install it on the driver's side for easy access or on the passenger side. Keep your eyes on the road while effortlessly viewing navigation instructions.
Car Compatibility: ❤️Designed exclusively for Tesla New Model 3 2023/Y/S/X vehicles, NOT compatible with other vehicle models.
Item Dimensions LxWxH

5.91 x 2.36 x 1.97 inches
Please read our shipping tips carefully before you place your order

All orders above $25 are free shipping.
Orders under $24.99 will be charged $5.5 as shipping cost.

Please Note:

JSAUX provides fast and efficient delivery services for global customers.(But unable to deliver products at military addresses (APO/FPO) and some islands.)
The current processing time for all orders takes 2-4 days(Orders are not processed on weekends). 
Order delivery time will be at 7-12 business days(pre-sale items excluded).
International duties & taxes may apply and are not calculated at checkout.
Shipping time for pre-sale products is subject to the instructions on the product page.

Due to the requirements of logistics service providers: 

In order to get your order ready as soon as possible and avoid shipping issues, make sure to introduce an accurate postal address including your exact house number and any other info that may be necessary for the delivery company. 
For mainland China: For mainland China customers, please use Tmall to place your order. Hong Kong, Macao, please include your name, ID number and shipping address in traditional Chinese. Due to logistic reasons, it is temporarily not available for purchase in Taiwan regions.

⚠️

Brazil: Due to local tax policies, customers need to pay customs duties themselves. JSAUX is not responsible for any customs and taxes applied to your order.
Due to logistical reasons, we are temporarily not providing order services to the following countries and regions: Afghanistan, Albania, Algeria, Andorra, Angola, Anguilla, Argentina, Armenia, Aruba, Azerbaijan, Bahrain, Bangladesh, Barbados, Belarus, Bermuda, Bhutan, Bosnia & Herzegovina,British Virgin Islands, Brunei, Burkina Faso, Burundi,Bolivia, Cambodia, Cameroon, Cayman Islands, Central African Republic, China, Christmas Island, Costa Rica, Djibouti,Egypt, El Salvador, Ecuador,Falkland Islands, Faroe Islands, Gabon, Gambia, Georgia, Ghana, Gibraltar, Greenland, Guadeloupe, Guatemala, Guernsey, Guinea, Iceland, Indonesia, Jamaica, Jordan, Kazakhstan, Kenya, Kiribati, Kyrgyzstan, Lebanon, Lesotho, Liberia, Liechtenstein, Maldives, Martinique, Moldova, Monaco,Mongolia, Montenegro, Myanmar (Burma), Namibia, Nauru, New Caledonia, Nicaragua, Niger, Nigeria, Norfolk Island, North Macedonia, Oman, Pakistan, Paraguay, Rwanda, San Marino, Senegal, Serbia, Seychelles, Solomon Islands, South Sudan, Sri Lanka, Sudan, Tajikistan, Togo, Tonga, Tunisia, Turkmenistan, Tuvalu, Uganda, Ukraine, Uruguay, India, Uzbekistan, Vanuatu, Vatican City,

Some regions in the United States

(including Puerto Rico, Guam, US Virgin Islands, Northern Mariana Islands, American Samoa, and military bases like APO, FPO, and DPO).

15-Days RETURN:

Our return & exchange policy will be active for 15 days from the very same day you receive your product(s) at home. For more information, please visit our Shipping Policy section.
Q1.Will the pressure from the front mounts damage the screen protector from the pressure placed upon it?

A1.No, it won't. With silicone pads on three sides for protection, the screen stays safe unless you go overboard with force. Once the base mount's knob is tightened and holds the screen securely, no need to crank it further.
Q2.Can I use my iPhone 14 with a phone case on?

A2.No, unless it's a magnetic phone case. Otherwise, the magnetic force gets weakened through the case and the phone is more likely to fall off.
Q3.Can I use it on a laptop or monitor?

A3.The base clamp can support screens with a frame width > 6mm and a thickness ranging from 12-18mm, as long as the overall thickness of the screen is evenly distributed. If your screen meets these thickness requirements, then it is compatible for use.
Q4.How to use this metal ring?

A4.For non-magnetic phones, attach the metal ring to the back of your device. After applying the adhesive, let it sit for 10 minutes to ensure a stable bond before use. Remember, the magnetic ring is designed to support phones weighing less than 300g.
This product has no reviews yet.
REVIEW