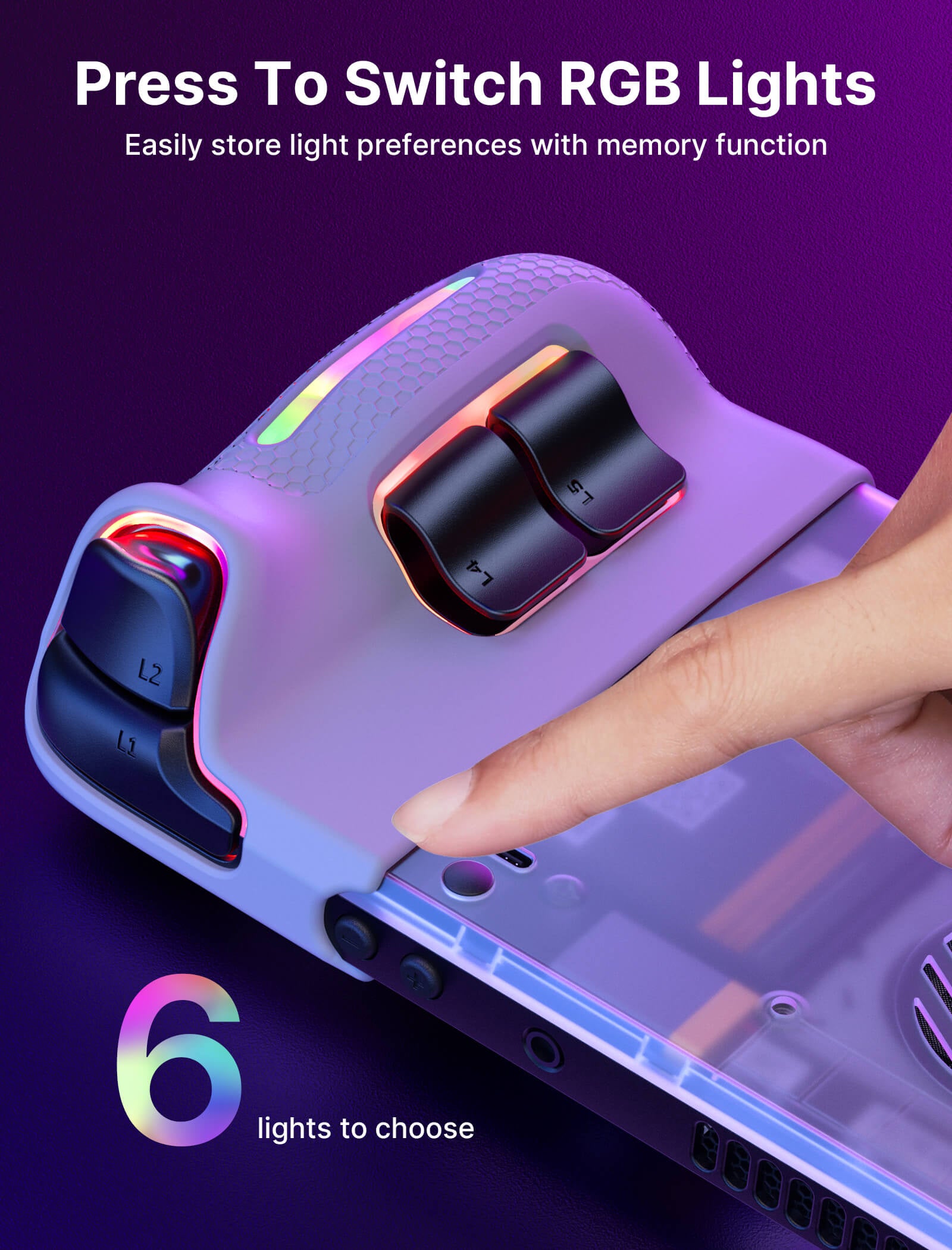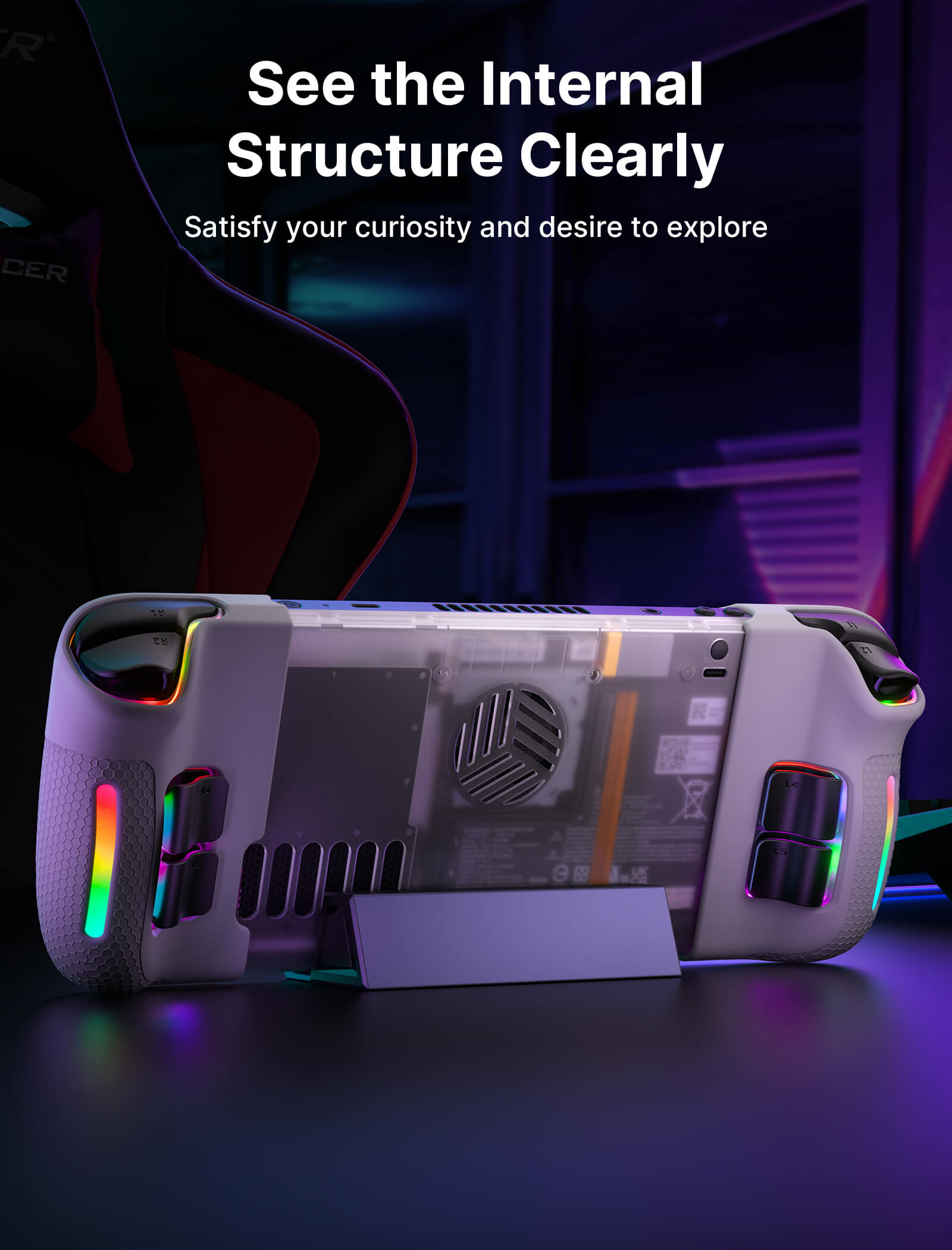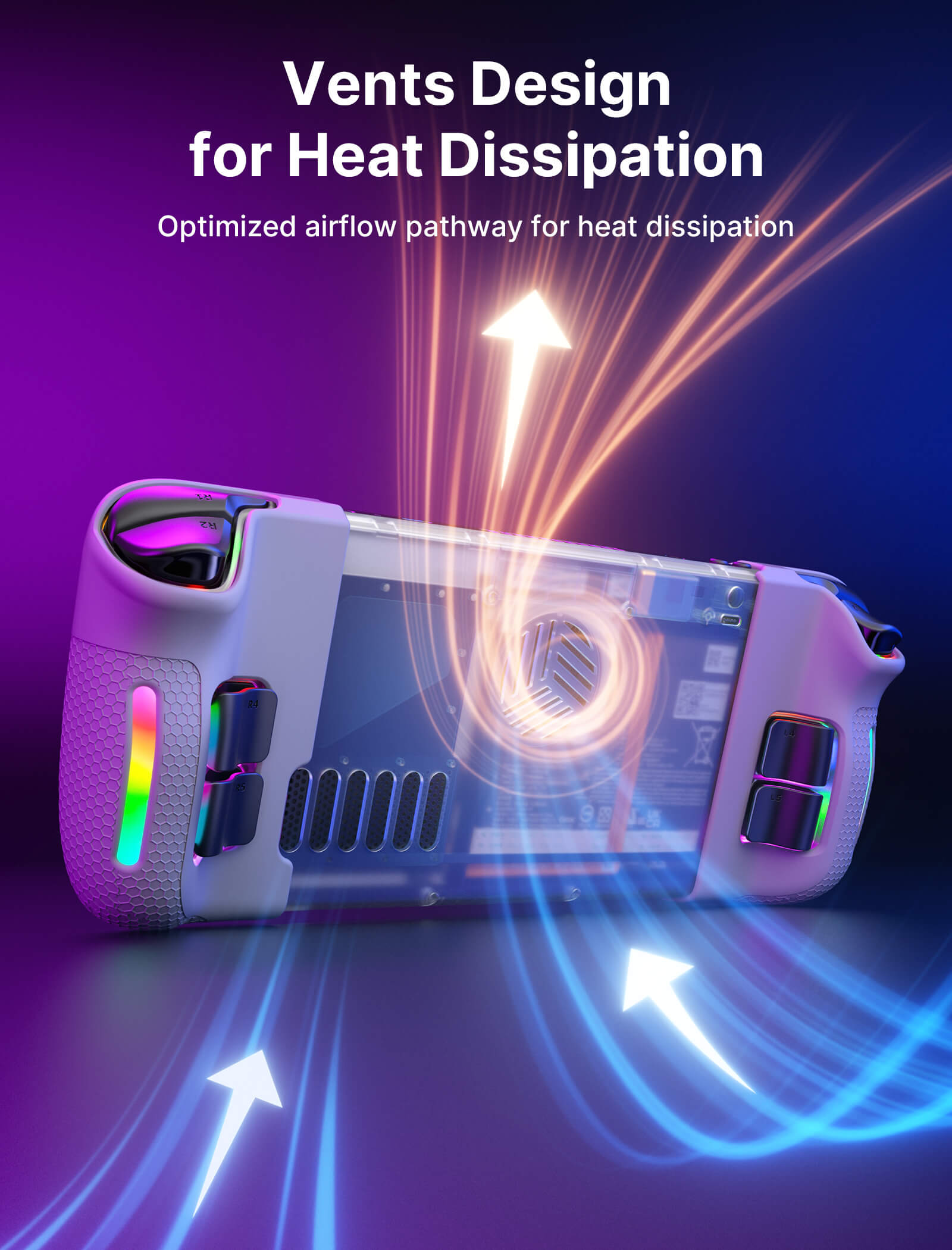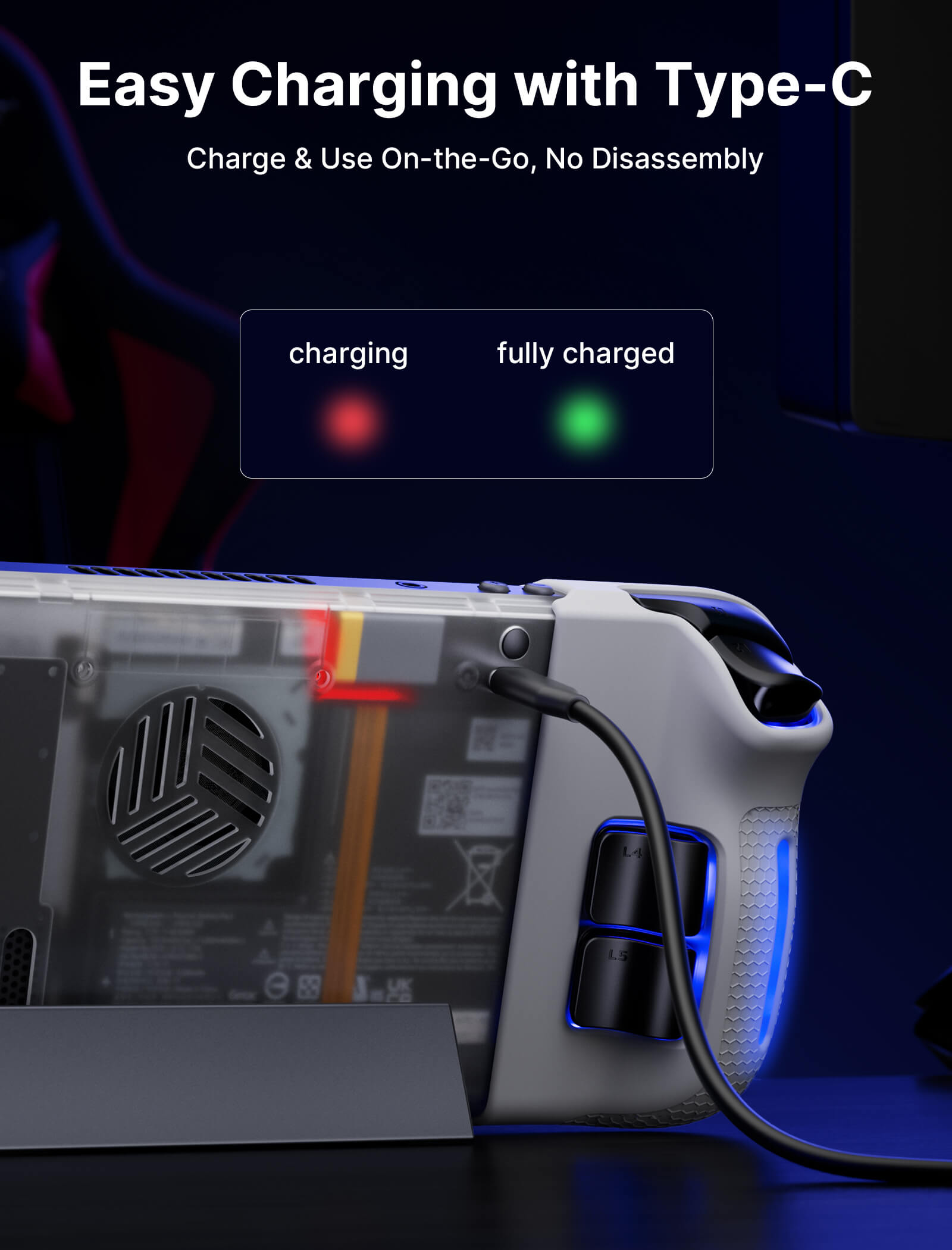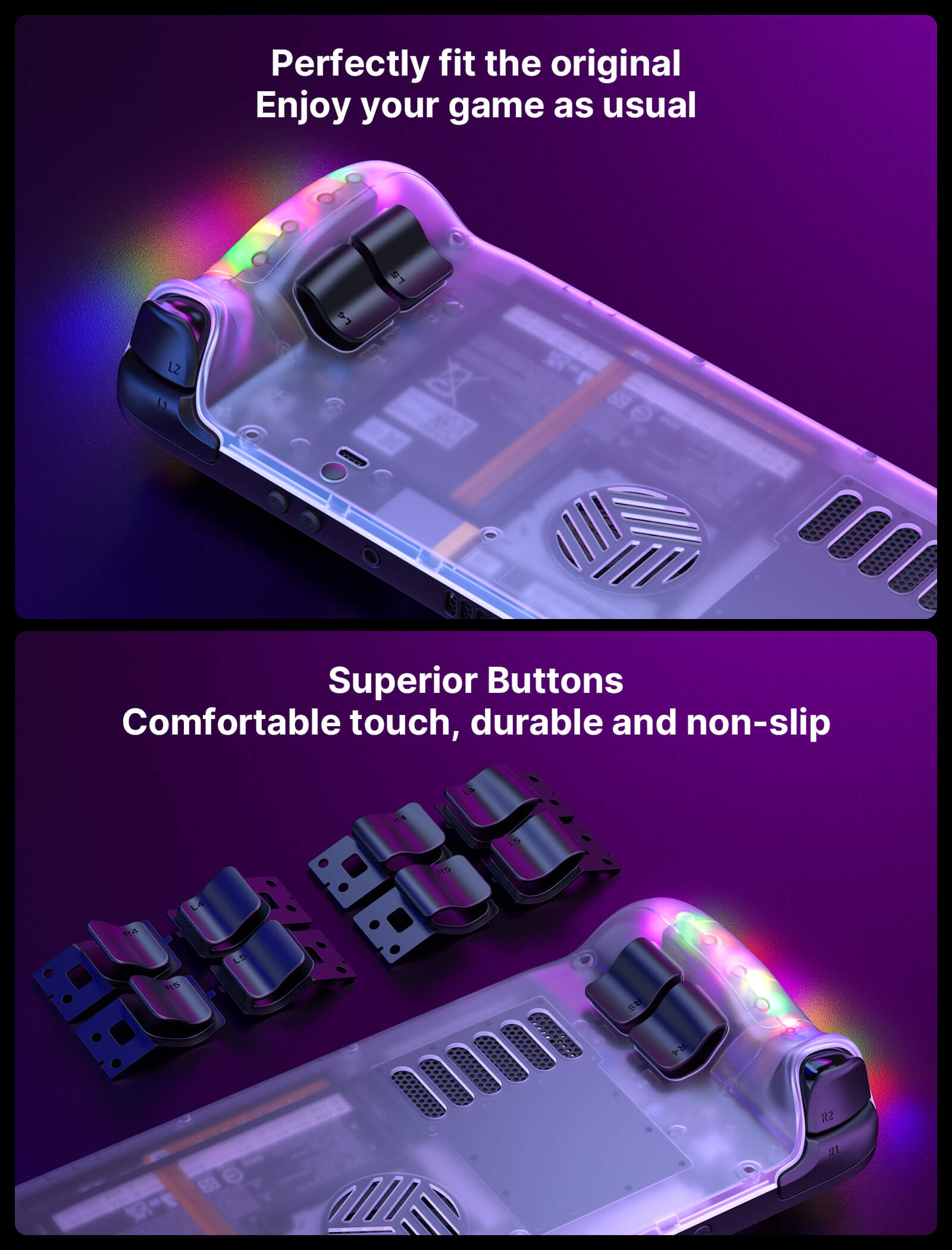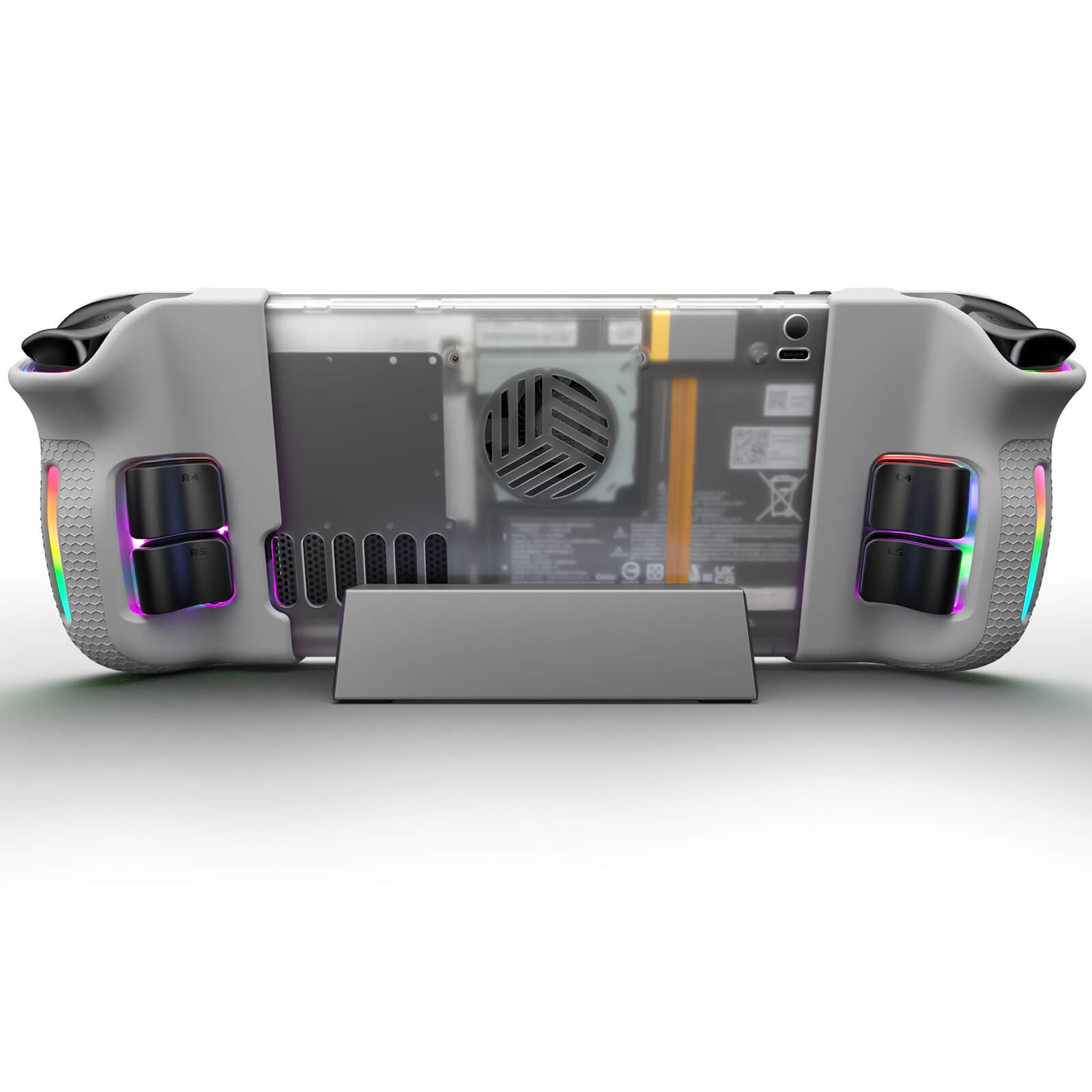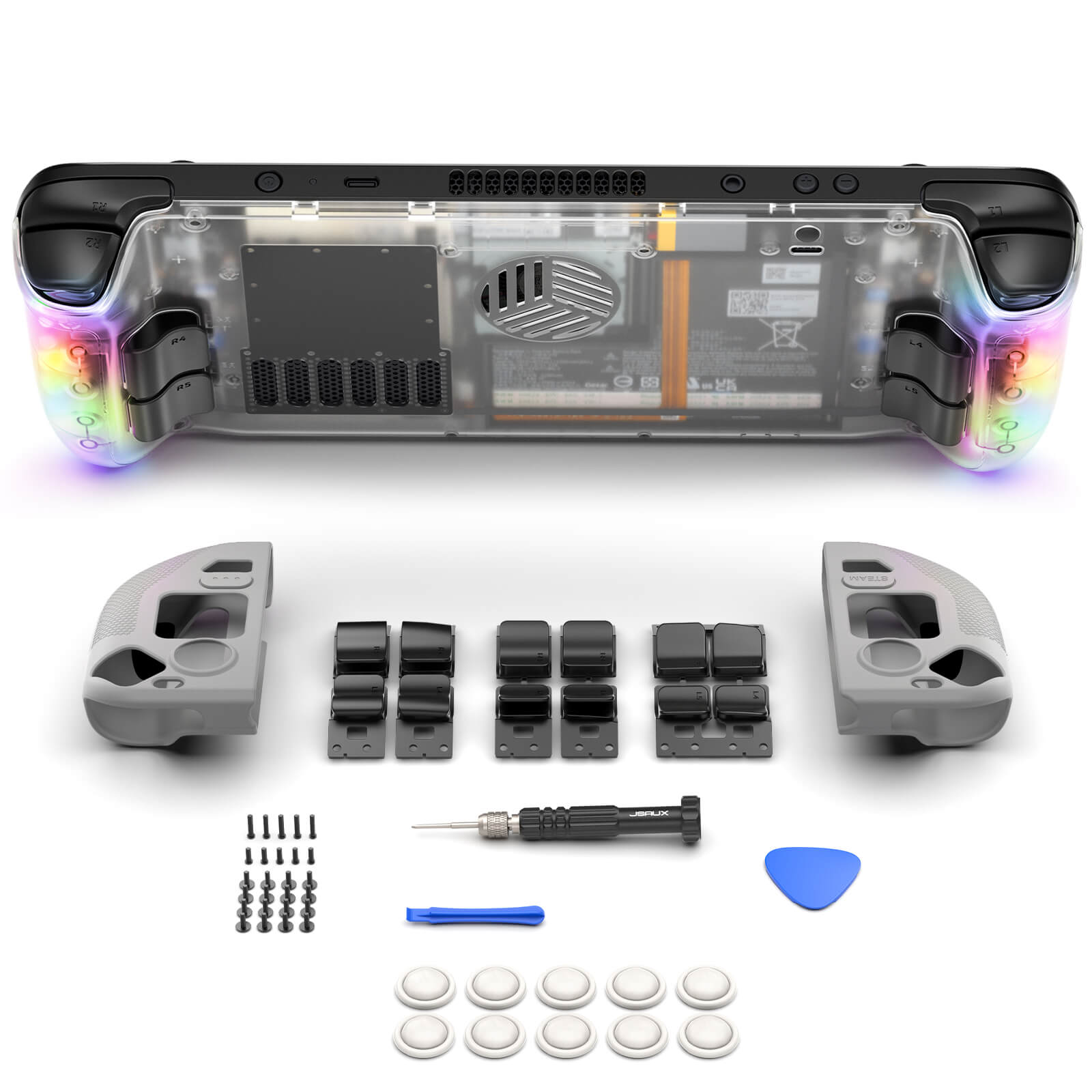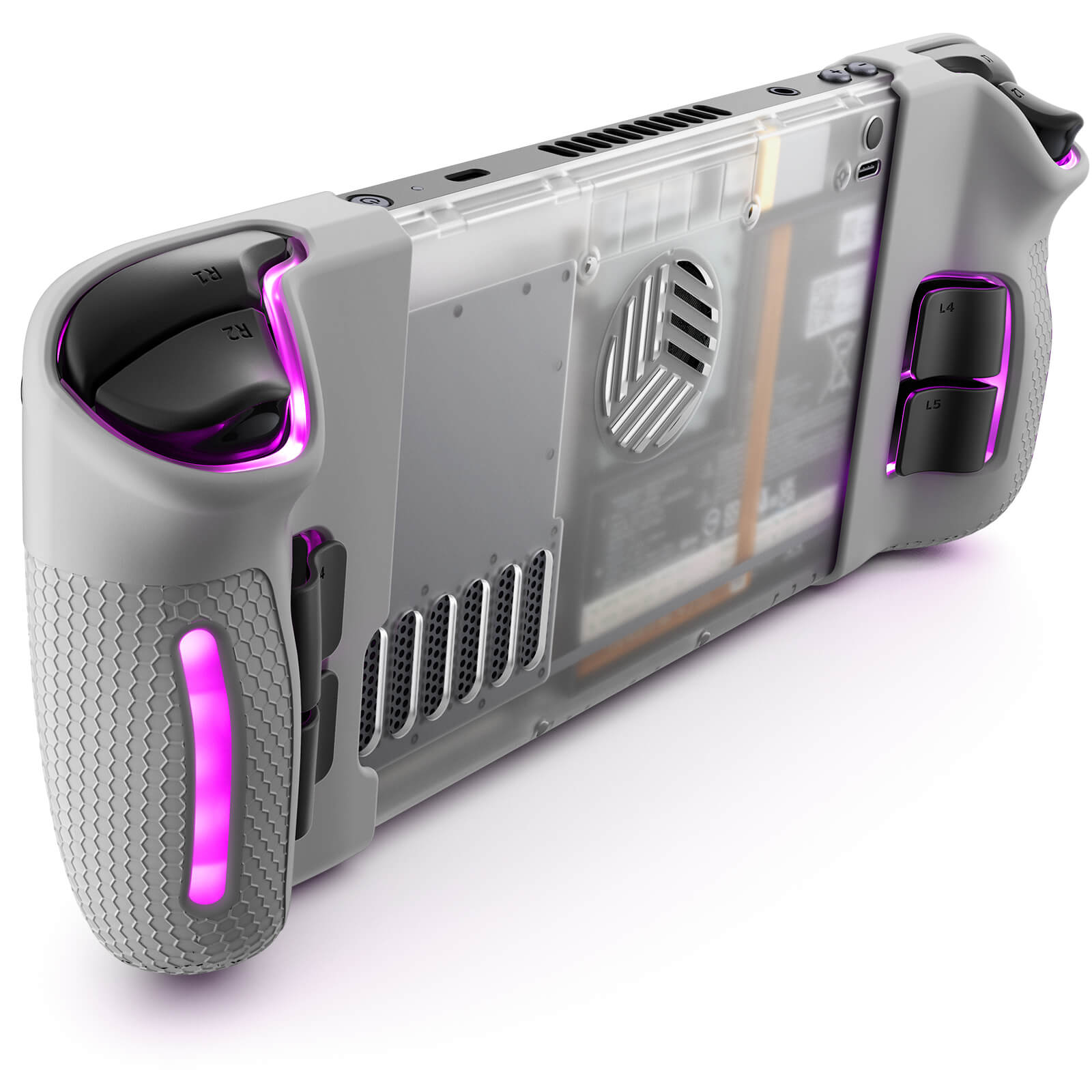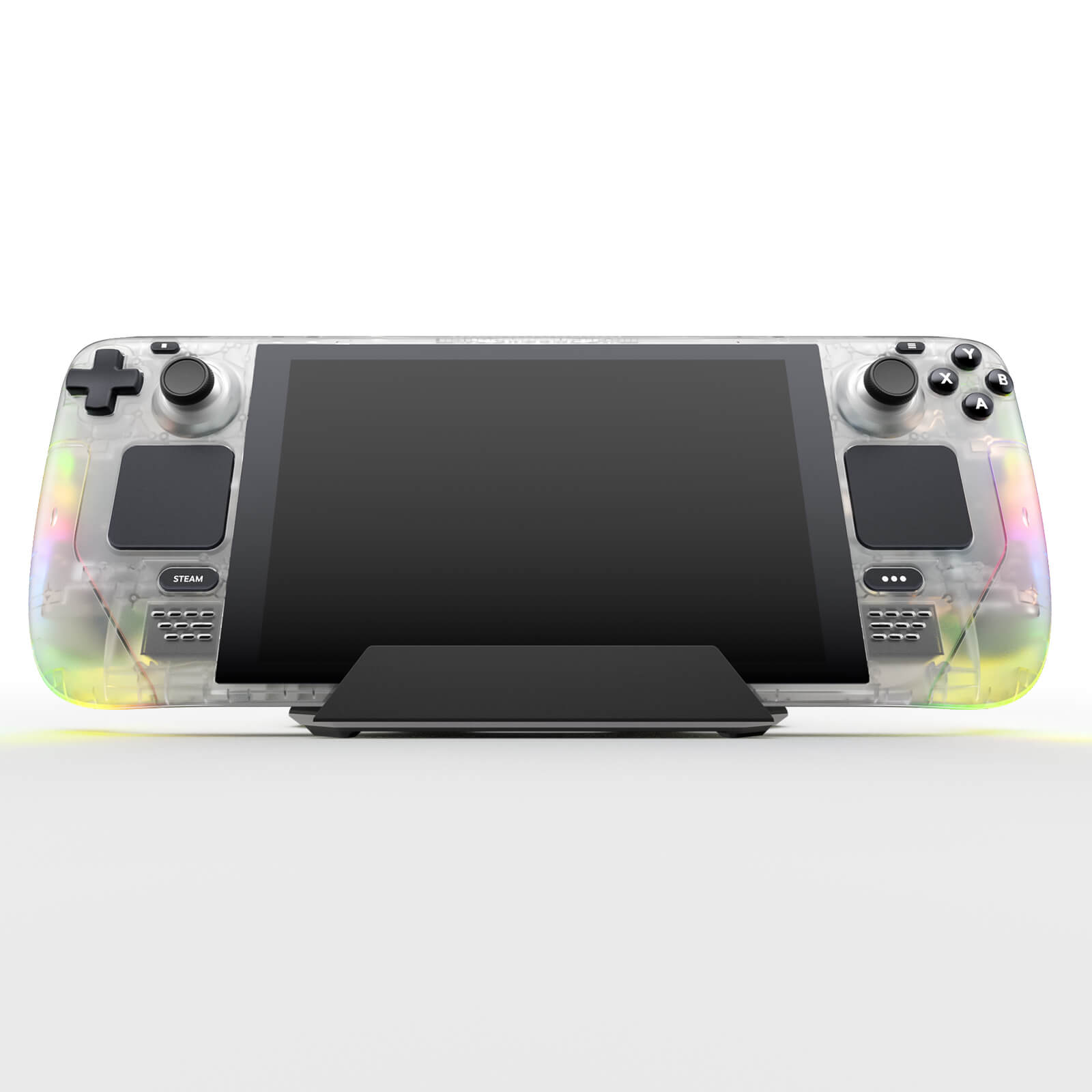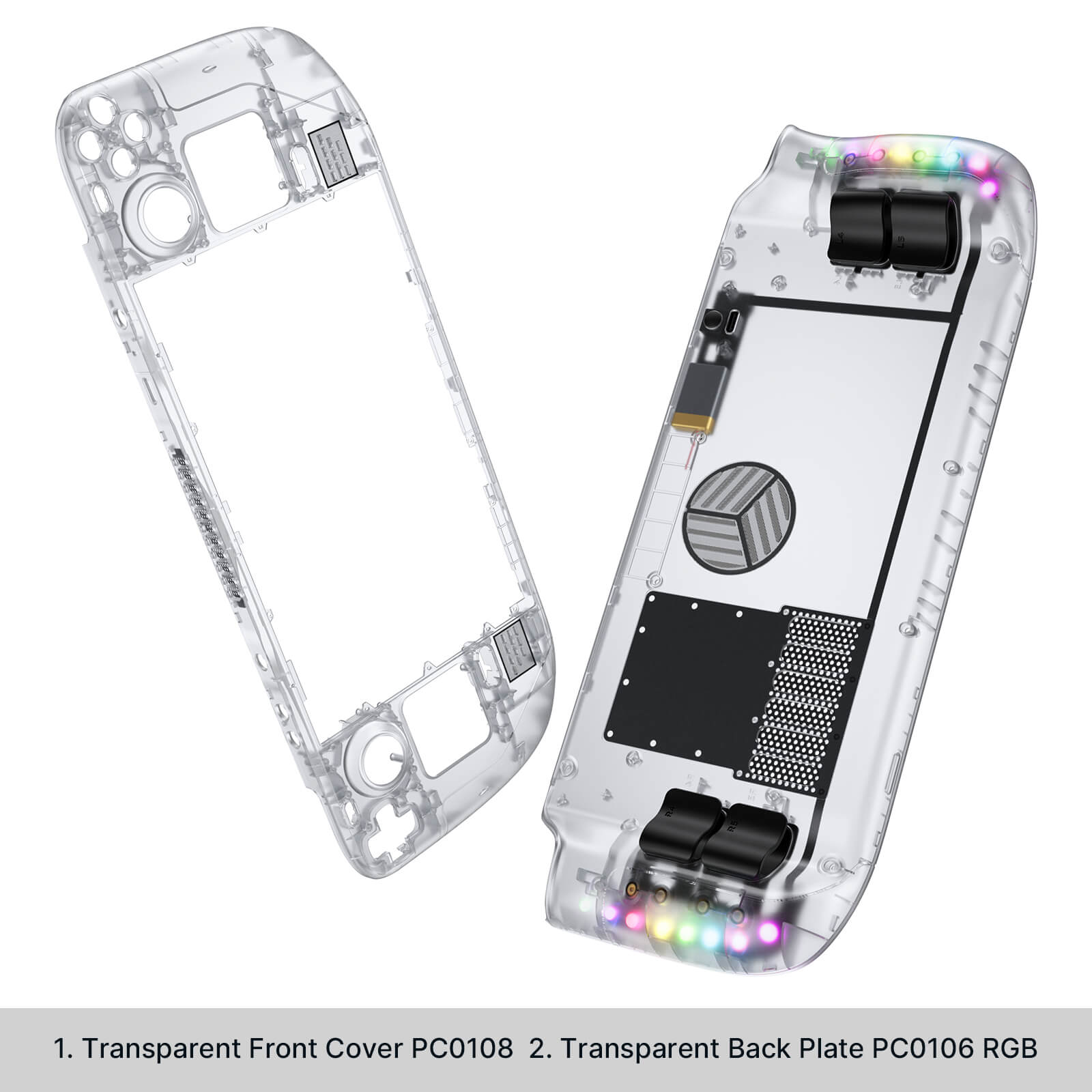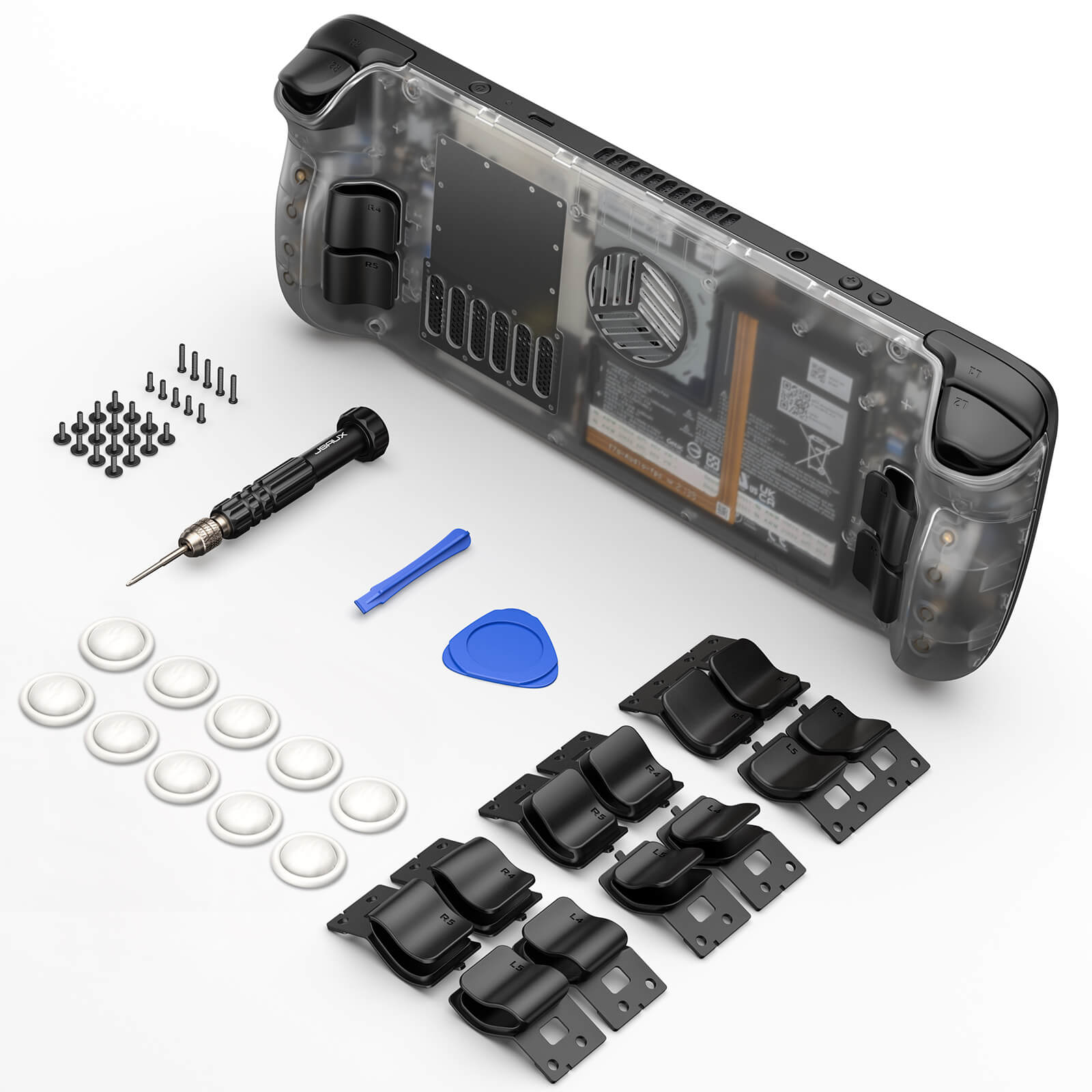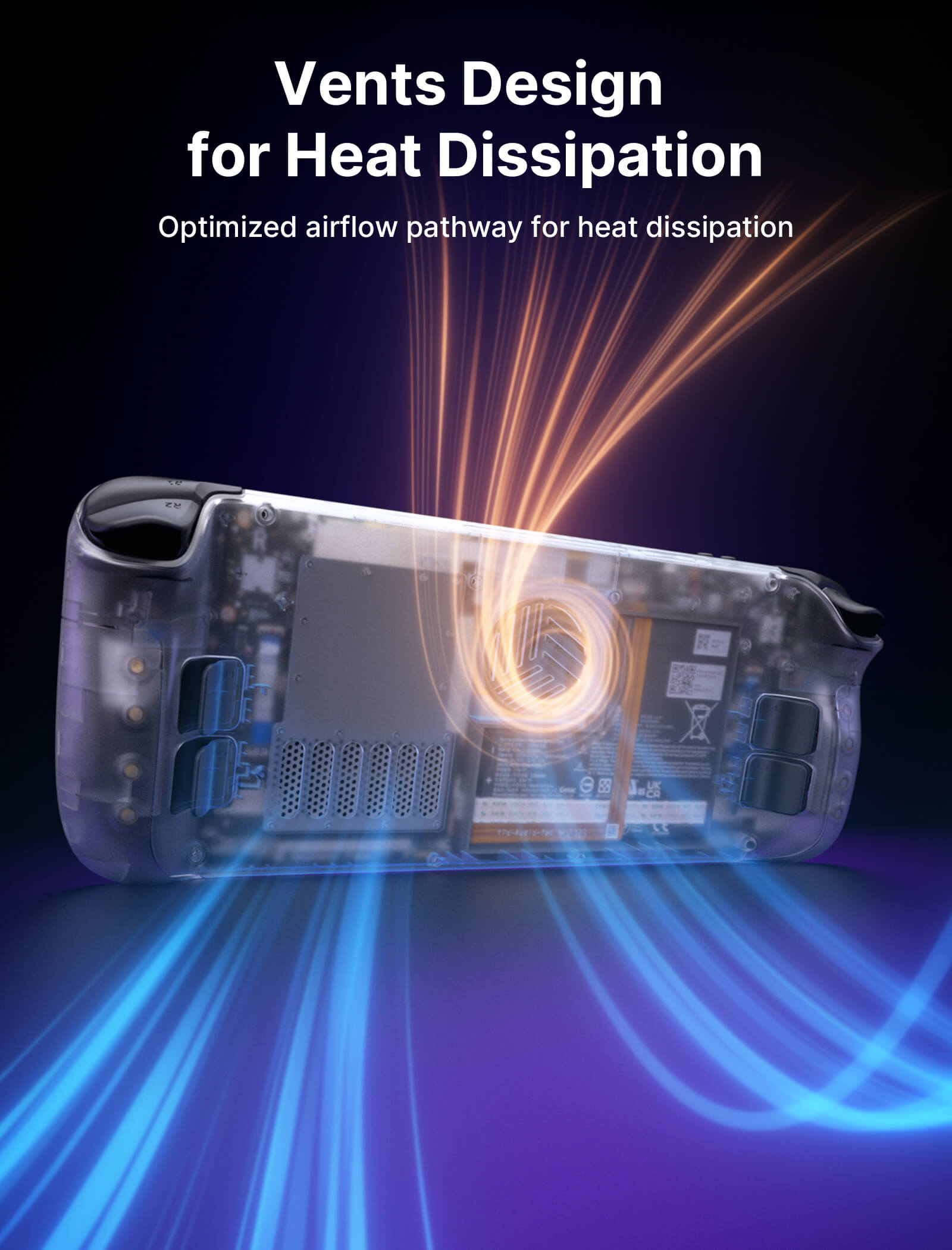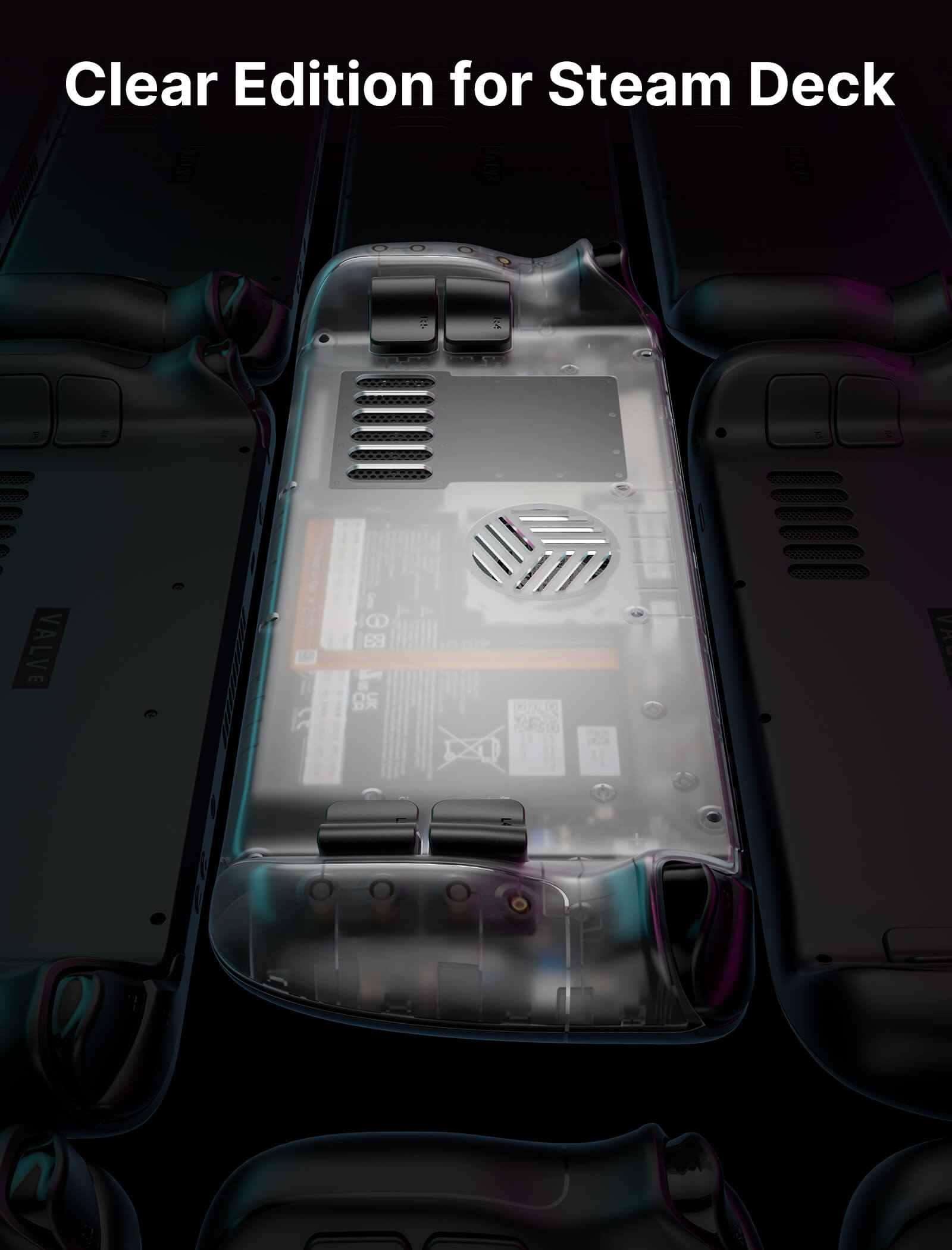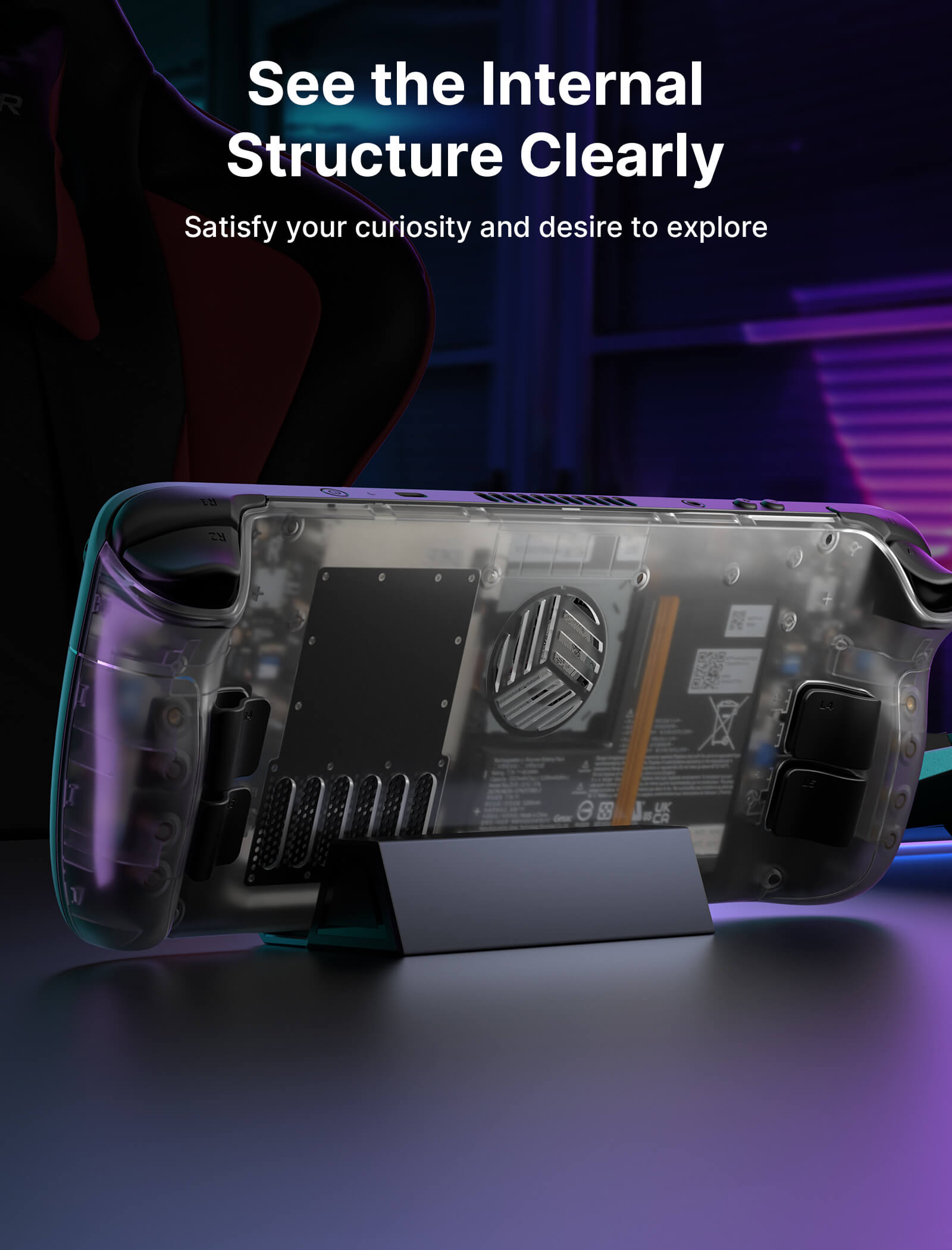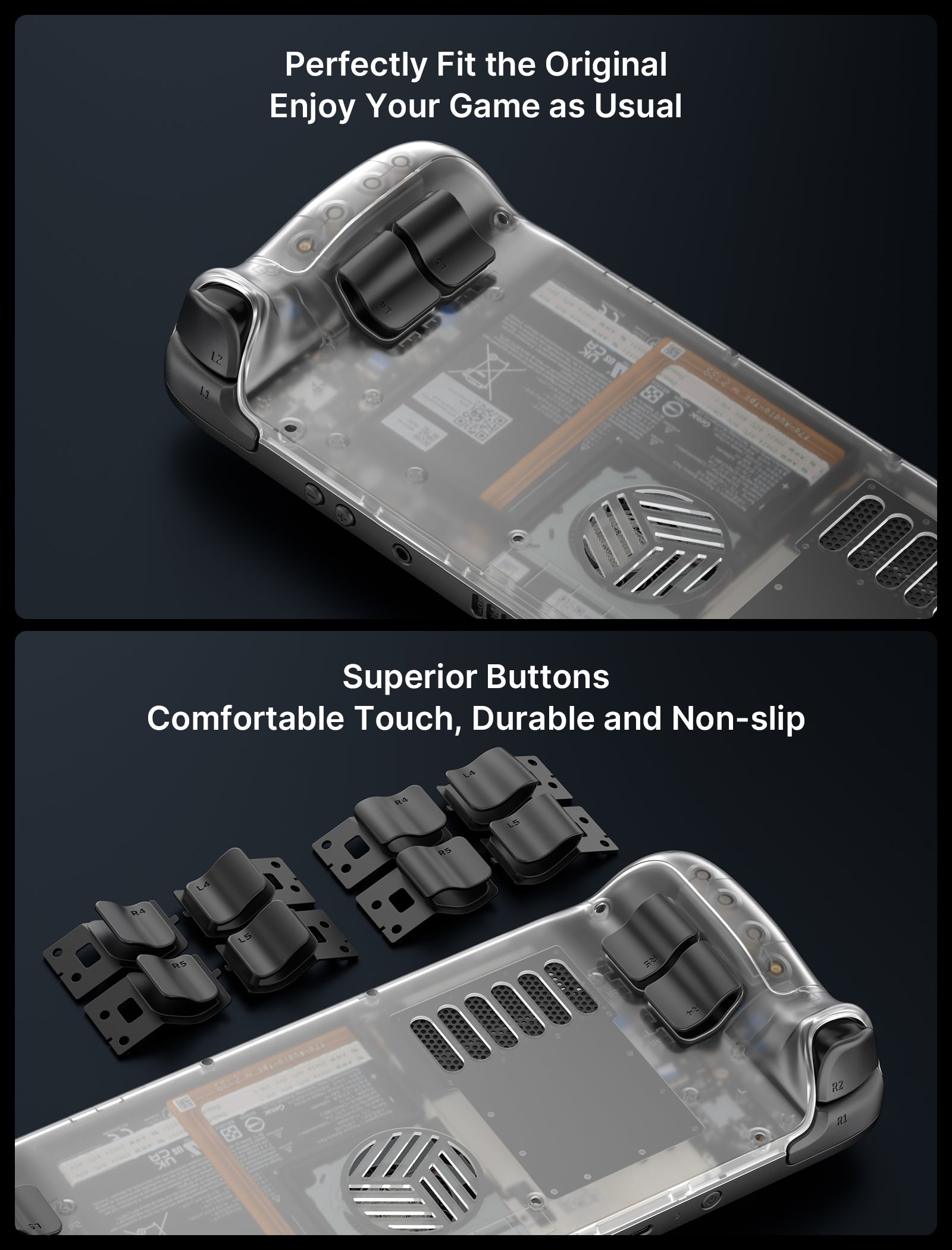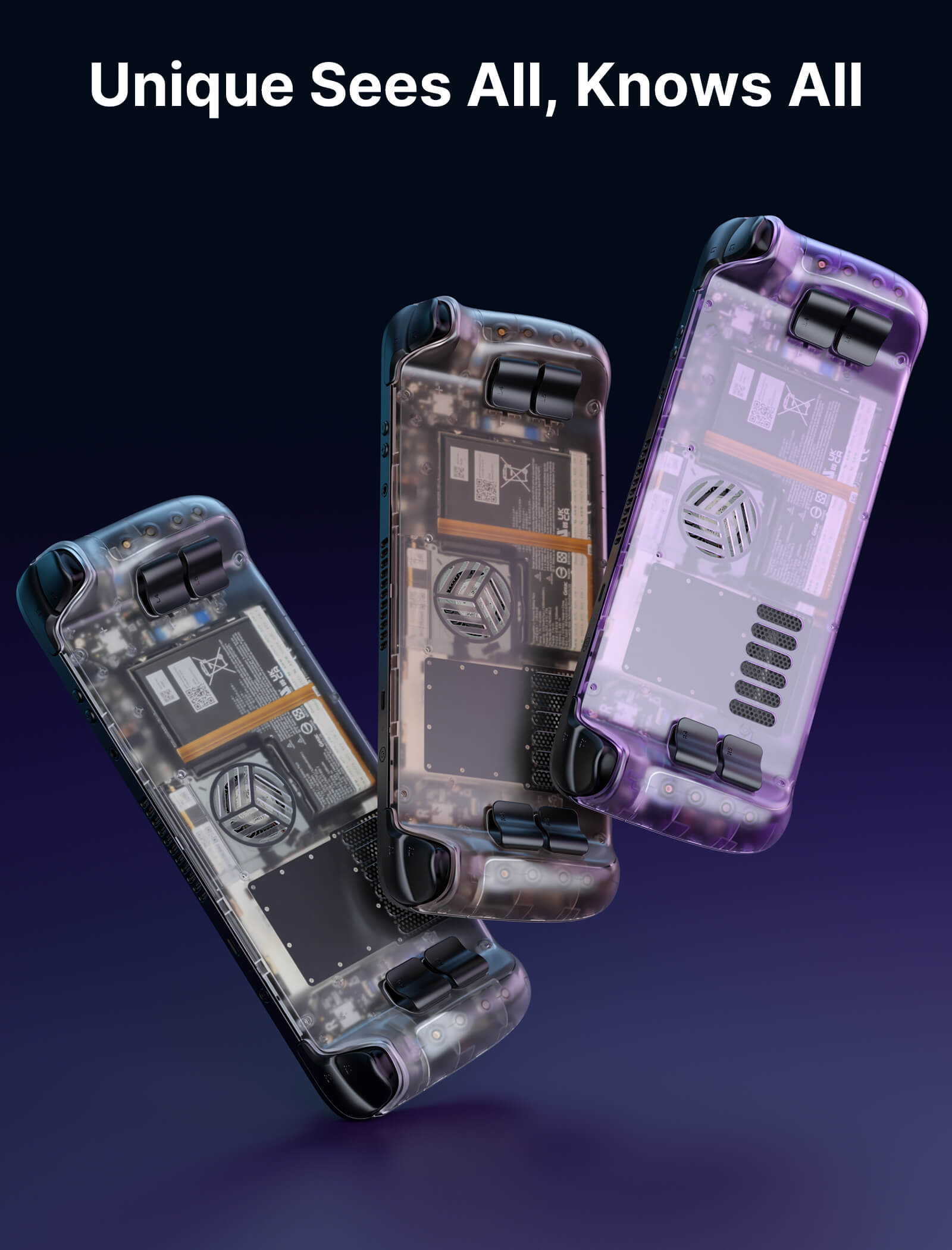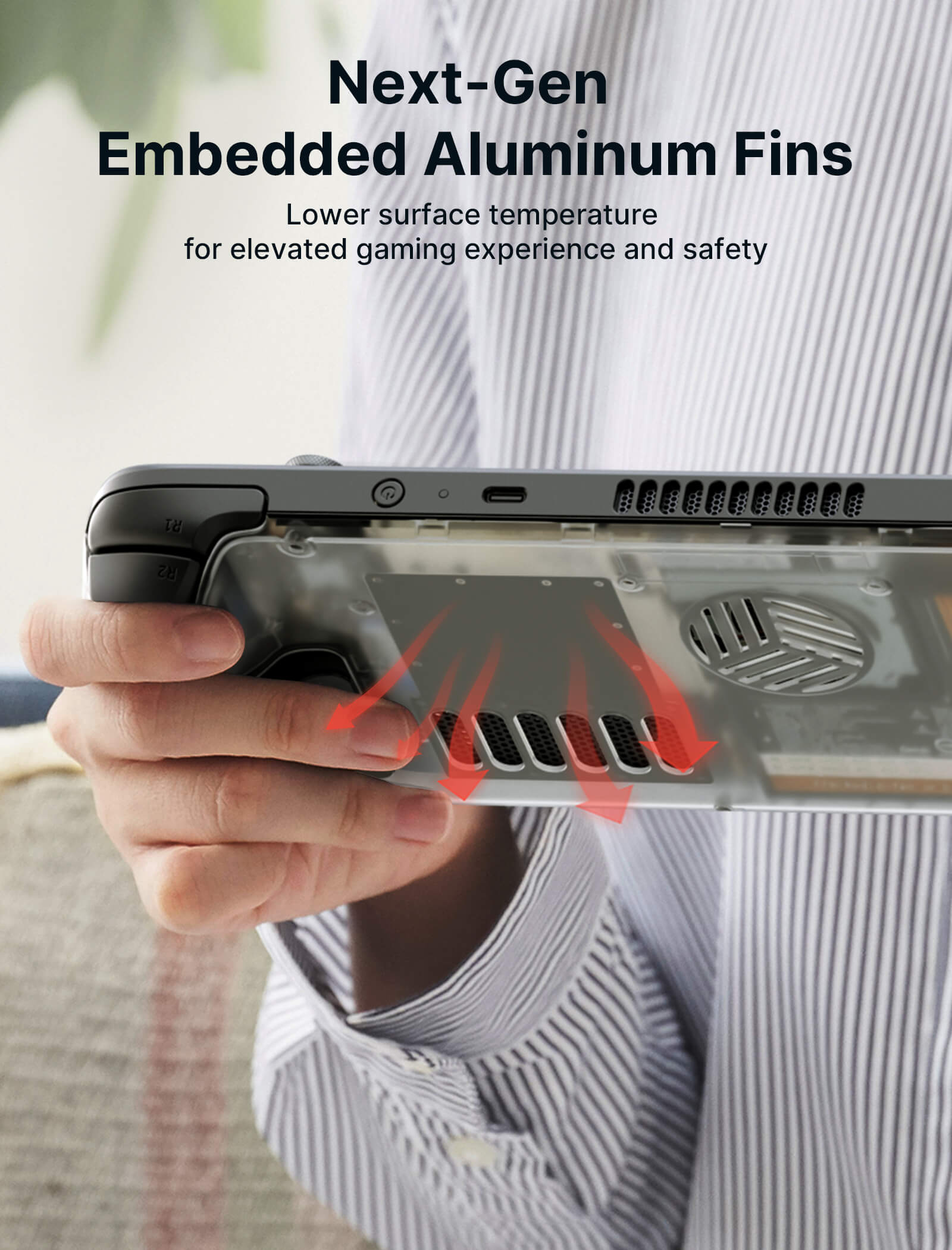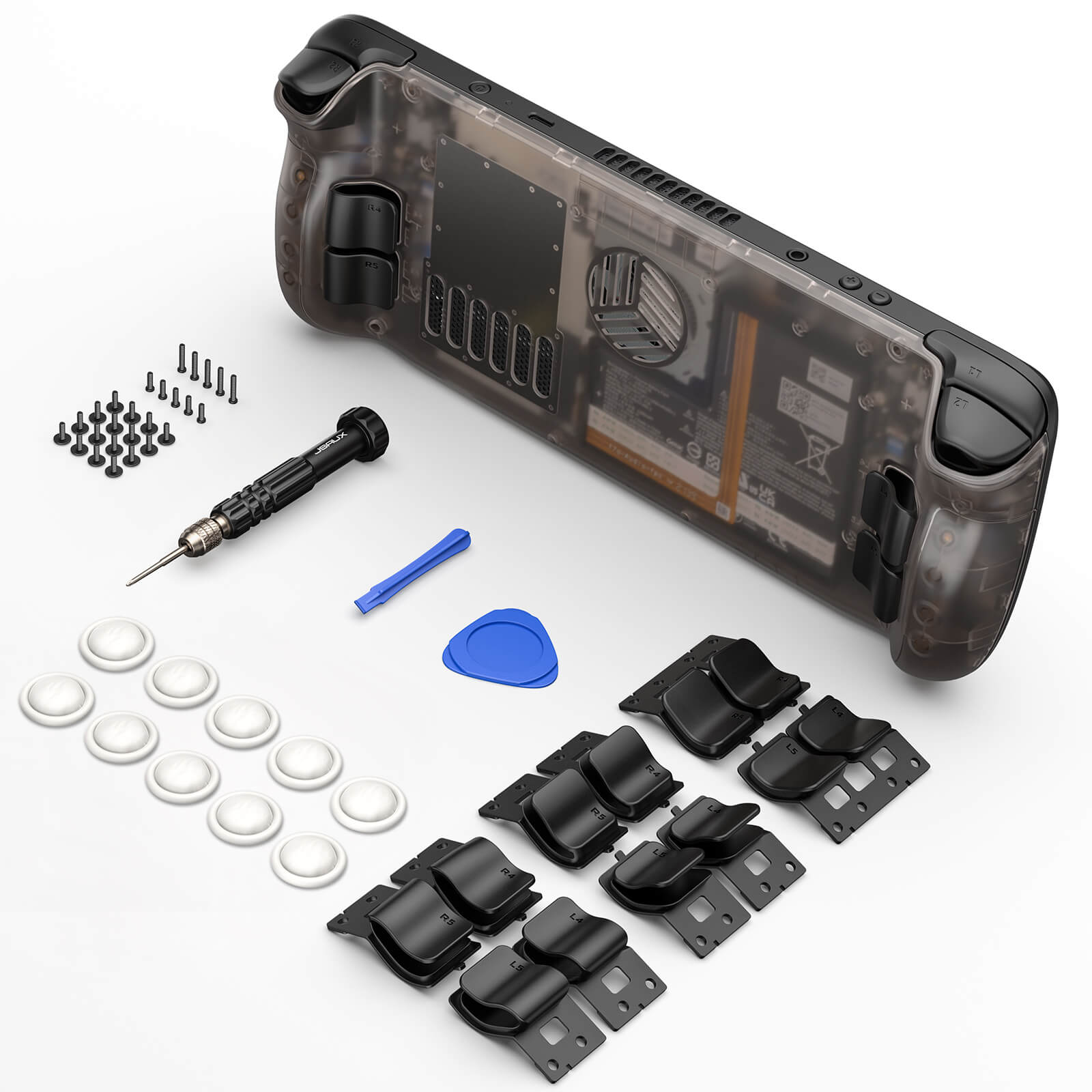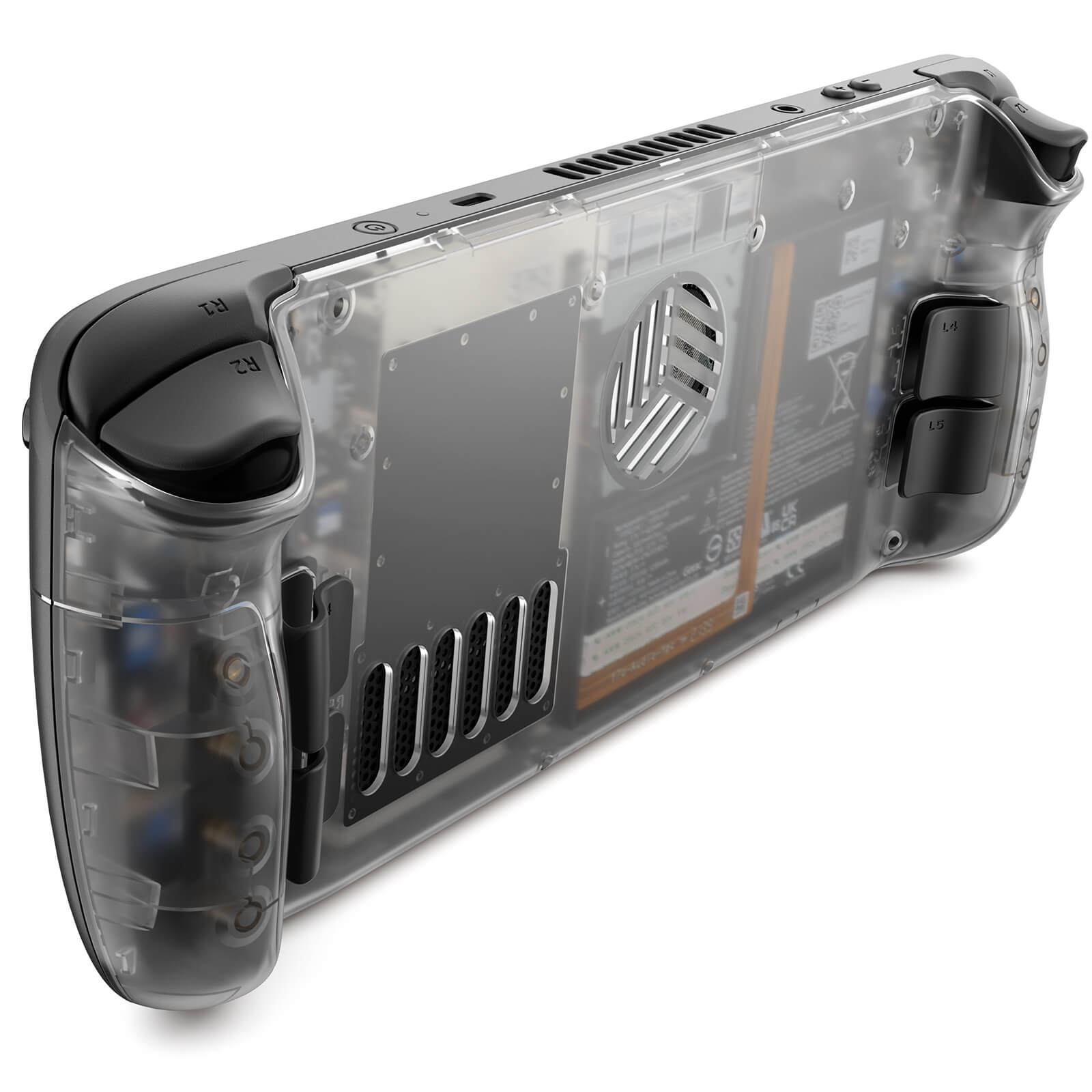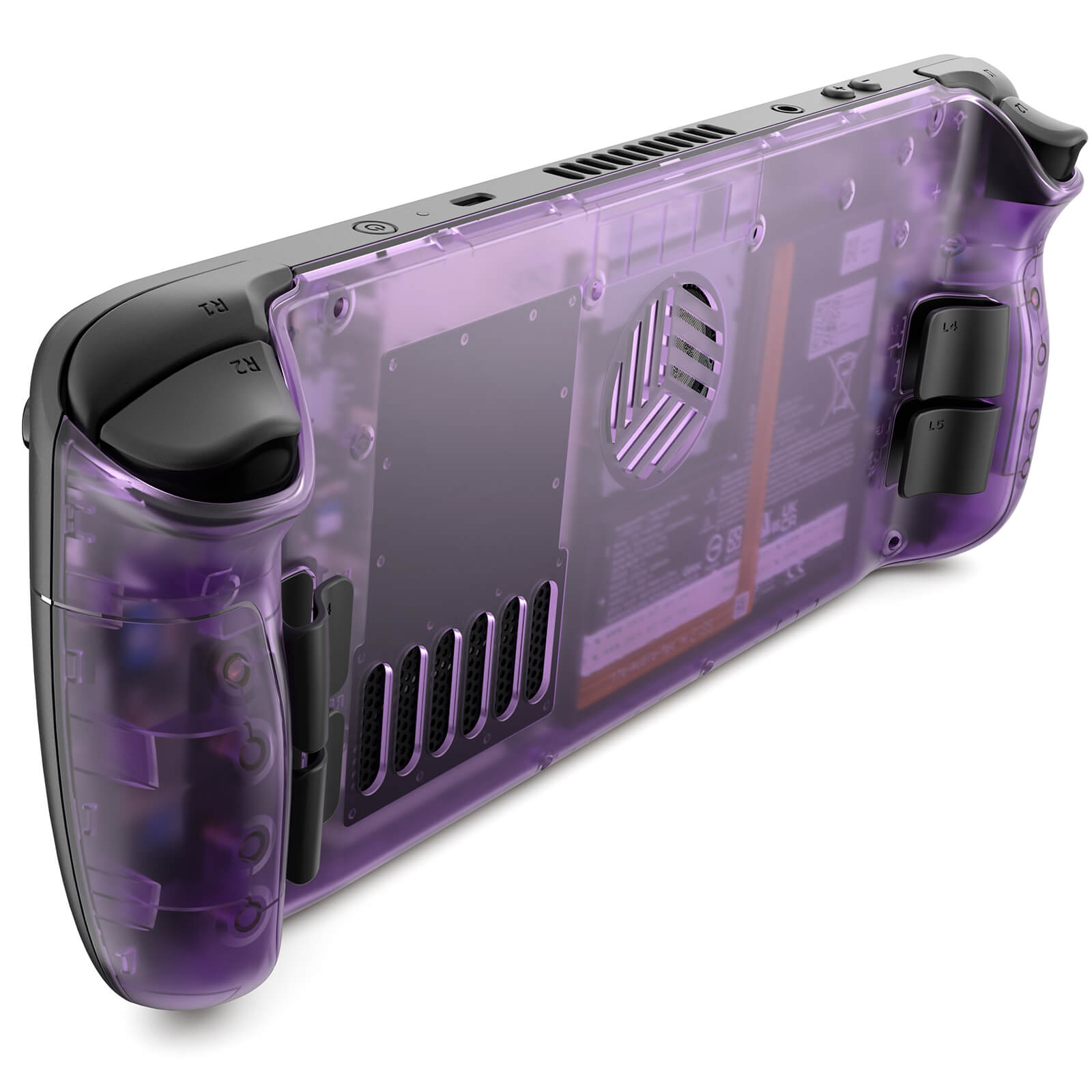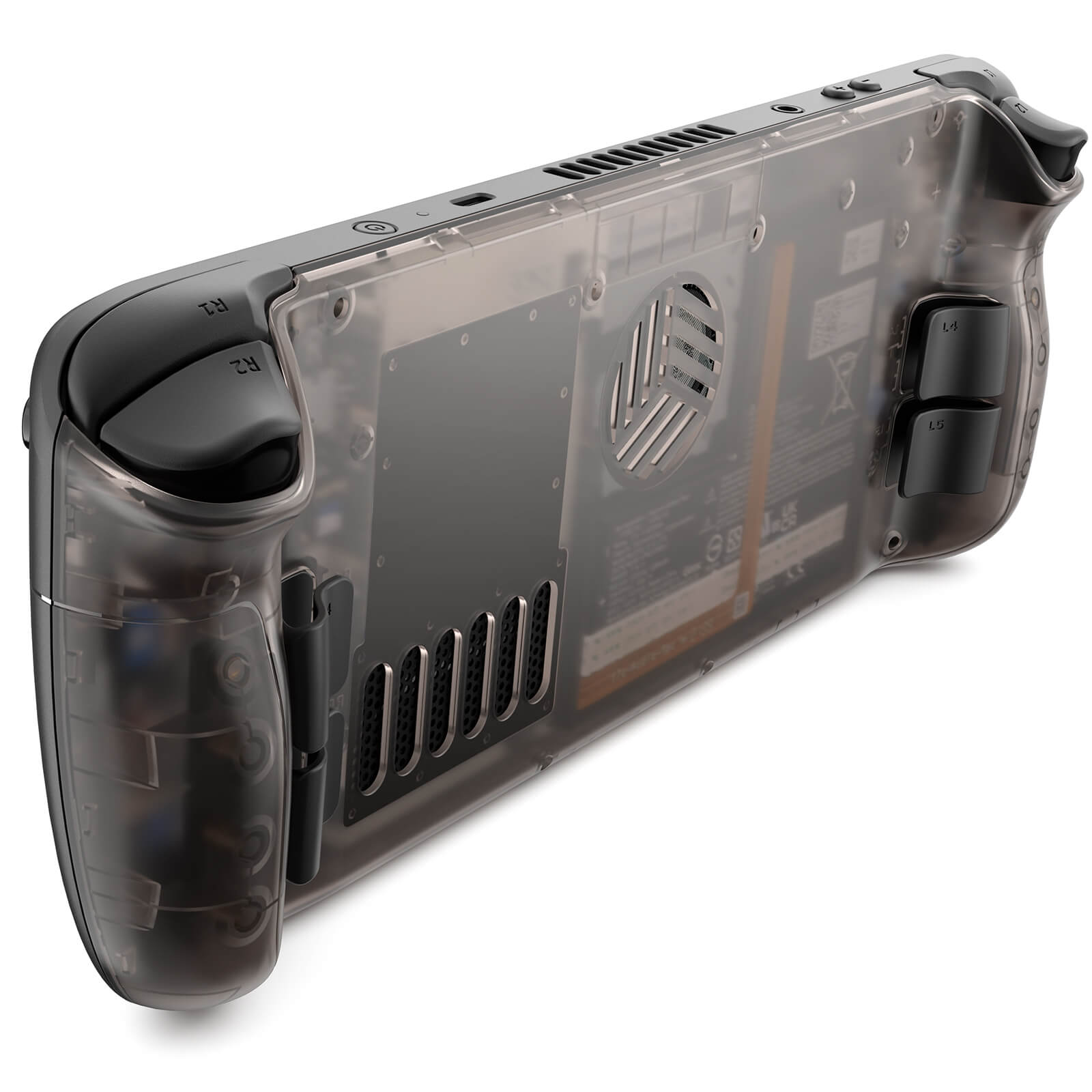 15-Day Refund Guarantee
Fast, Free Shipping Over $25
Quick Customer Support
PC0106A&B
Transparent Back Plate for Steam Deck RGB & Vents
---
Black Friday Sale: Up To 40% Off!
1. When is the event?
Nov. 9th - Nov. 30th.
2. What benefits can I take advantage of?
💰Black Friday Event Prices💰:
Almost all products will be directly reduced in price. During this period, everyone can enjoy unique Black Friday event prices.
🏷️Black Friday Discounts🏷️:
👑New Member Benefites👑:
If you are a new customer, join our membership to earn 200 points!
🧡Black Friday Wish List🧡:
Add items to your wishlist by clicking the heart icon next to the product price. To share your wish list, tap the orange wishlist button in the lower left corner, take a screenshot of your wish list, and share it on social media with #JSAUXWishlist. We will draw 3 customers to fulfill their wishlist! – follow us on social media for updates!
3. Which products participate in the event?
All products are included. Mix and match as you like!
4. How to use the discount?
Simply add your favorite products to the cart, and the discount will be automatically applied based on the promotion's settings
Note: All discounts cannot be combined except for gift cards.
RGB Illuminate Your Steam Deck: 

Experience stunning colors with our RGB lighting, transforming your Steam Deck.

See Your Inner Steam Deck: A transparent

 back cover lets you explore your Steam Deck's hardware.

Vents Design, Optimal Cooling: Enhance heat dissipation with vent design, thermally conductive silicone grease, and heat-dissipation aluminum sheet.

Customize Your Steam Deck: Each set features different heights (original, high, and low), suited for all players. Each button has a more durable, anti-slip, premium texture.

Built-in battery, Type-C easy charging: 150mAh built-in lithium battery powers the RGB lights, and the battery life is about 2-5 hours (the battery life is different in each mode), and it supports charging while using.

Silicone Grip for RGB Back Plate: Achieve uniform lighting effects, no obstruction to the rear vent, enhanced grip sensation, and anti-slip properties. (Note: This product includes two silicone grips, one for each side.)

Notes:

The transparent back cover isn't recommended for users who have no experience in DIY and/or disassembling electronic devices. We strongly recommend carefully reviewing the iFixit videos if you choose to install them or seek the services of a professional. Any equipment malfunction caused by the disassembly of the Deck, but not by this product, shall be borne by the user.
Some RGB back plates may not be able to turn on the RGB lights due to lack of power when receiving the goods, and need to be charged to turn them on.

This product is available in Back Plate RGB ver. and Back Plate Vents ver., please choose the version that suits your needs.
Material

ABS + PC + Aluminum alloy

Dimensions

302mm (L) x 120mm (W) x 43mm (H)

150mm (L) x 117mm (W) x 32mm (H)

Battery

150mAh built-in lithium battery powers the RGB lights
Type-C easy charging
Battery life is about 2-5 hours (the battery life is different in each mode)
It supports charging while using

List

x1 Transparent back plate
x2 Silicone grip
x1 Screwdriver
x1 Disassembler stick
x1 Disassembly Film
x1 Thermal grease (already attached to the back plate)
x4 Original edition buttons
x4 Lower buttons
x4 Higher buttons
x16 Button screws
x10 Back plate screws
x10 Anti-static finger gloves

x1 Transparent back plate
x1 Screwdriver
x1 Disassembler stick
x1 Thermal grease (already attached to the back plate)
x4 Original edition buttons
x4 Lower buttons
x4 Higher buttons
x16 Button screws
x10 Back plate screws
x10 Anti-static finger gloves.
Please read our shipping tips carefully before you place your order

All orders above $25 are free shipping.
Orders under $24.99 will be charged $5.5 as shipping cost.

Please Note:

JSAUX provides fast and efficient delivery services for global customers.(But unable to deliver products at military addresses (APO/FPO) and some islands.)
The current processing time for all orders takes 2-4 days(Orders are not processed on weekends). 
Order delivery time will be at 7-12 business days(pre-sale items excluded).
International duties & taxes may apply and are not calculated at checkout.
Shipping time for pre-sale products is subject to the instructions on the product page.

Due to the requirements of logistics service providers: 

In order to get your order ready as soon as possible and avoid shipping issues, make sure to introduce an accurate postal address including your exact house number and any other info that may be necessary for the delivery company. 
For mainland China: For mainland China customers, please use Tmall to place your order. Hong Kong, Macao, please include your name, ID number and shipping address in traditional Chinese. Due to logistic reasons, it is temporarily not available for purchase in Taiwan regions.

⚠️

Brazil: Due to local tax policies, customers need to pay customs duties themselves. JSAUX is not responsible for any customs and taxes applied to your order.
Due to logistical reasons, we are temporarily not providing order services to the following countries and regions: Afghanistan, Albania, Algeria, Andorra, Angola, Anguilla, Argentina, Armenia, Aruba, Azerbaijan, Bahrain, Bangladesh, Barbados, Belarus, Bermuda, Bhutan, Bosnia & Herzegovina,British Virgin Islands, Brunei, Burkina Faso, Burundi,Bolivia, Cambodia, Cameroon, Cayman Islands, Central African Republic, China, Christmas Island, Costa Rica, Djibouti,Egypt, El Salvador, Ecuador,Falkland Islands, Faroe Islands, Gabon, Gambia, Georgia, Ghana, Gibraltar, Greenland, Guadeloupe, Guatemala, Guernsey, Guinea, Iceland, Indonesia, Jamaica, Jordan, Kazakhstan, Kenya, Kiribati, Kyrgyzstan, Lebanon, Lesotho, Liberia, Liechtenstein, Maldives, Martinique, Moldova, Monaco,Mongolia, Montenegro, Myanmar (Burma), Namibia, Nauru, New Caledonia, Nicaragua, Niger, Nigeria, Norfolk Island, North Macedonia, Oman, Pakistan, Paraguay, Rwanda, San Marino, Senegal, Serbia, Seychelles, Solomon Islands, South Sudan, Sri Lanka, Sudan, Tajikistan, Togo, Tonga, Tunisia, Turkmenistan, Tuvalu, Uganda, Ukraine, Uruguay, India, Uzbekistan, Vanuatu, Vatican City,

Some regions in the United States

(including Puerto Rico, Guam, US Virgin Islands, Northern Mariana Islands, American Samoa, and military bases like APO, FPO, and DPO).

15-Days RETURN:

Our return & exchange policy will be active for 15 days from the very same day you receive your product(s) at home. For more information, please visit our Shipping Policy section.
JSAUX Transparent Shell Series for Steam Deck
Color
Crystal/ Purple/ Brown/ Red/ Blue/ Green
Q1: Why is there only one crystal color and no other colors?

A1: Only one color is currently available. Due to the RGB light effect, only the crystal shell can completely pass through, and the shells of other colors can only pass through part of the light, resulting in poor light effect.

Q2: Can its RGB lighting effects be controlled only by buttons? Is it possible to set it up directly through the Steam deck?

A2: Yes, for the control of RGB lighting effects, the solution we currently provide is indeed controlled by physical buttons. Currently, it is not possible to set it directly through Steam Deck, but this design ensures that you can control the lighting effect conveniently and quickly at any time, regardless of whether Steam Deck is running or not.

Q3: Will its RGB lighting effect consume the battery of the Steam deck and affect the usage time?

A3: The RGB lighting has a built-in 150mAh lithium battery, please rest assured that it will not consume the power of the Steam deck itself when in use.
Q1:Will the open hole affect the original air duct of the original case, resulting in reduced cooling effect?

A1: Please don't worry, we specially considered the effect on the Steam Deck air duct when designing this transparent case.


The position of the opening is carefully selected to directly align with the air intake of the fan, which can shorten the air flow path and increase the air circulation speed, thereby accelerating the heat dissipation process. This design helps to remove the heat from the surface of the heat-conducting copper tube inside the Steam Deck faster, improving the operating efficiency of the device.

In order to keep the original heat dissipation air duct of the equipment unaffected, we used pre-cut silicone grease inside, and reserved a place for the original air intake. This ensures that the function of the original air intake is not disturbed, thus ensuring the air flow inside the device.

Q2: Will dust get in after opening the hole in the back of the Transparent Back Plate ?

A2: Please don't worry, we installed a 50-mesh dust filter on the fan to cover the hole, which can prevent dust particles with a diameter of about 300 microns.

This mesh is typically used to keep larger airborne particles such as dust, pollen, and other impurities from entering the fan area while ensuring good airflow and cooling.

In addition, we also recommend that you clean the dust filter regularly and avoid using it in a dusty environment.

Q3: Can it be used together with a protective case?

A3: The perforated design behind the clear case is precisely designed to maximize air flow, thereby effectively dissipating the heat inside the device.

If Using with other protective cases and silicone cases, etc., may block these cooling vents, interfere with the thermal management of the device, and may reduce the performance of the device.

Therefore, we recommend that you use this clear case alone to get the best Excellent device protection and heat dissipation.
This product is rated 4.7 of 5.0 stars.
It has received 74 reviews.
REVIEW
Highly recommended mod
Its easy to install. Good aesthetics for our steam deck
Completely happy
The installation was super easy, the deck optics get improved and the temps while gaming are lower. What more can you want?
Quality premium
The product did not arrive and they had to send another one. This one didn't take longer than this week. I can't give a bad rating because they sent a replacement. I only had to wait a month and a half for Mexico. The impeccable and excellent quality product.
good finishes and ventilation
It comes with tools, rear triggers and the console now works at a lower temperature