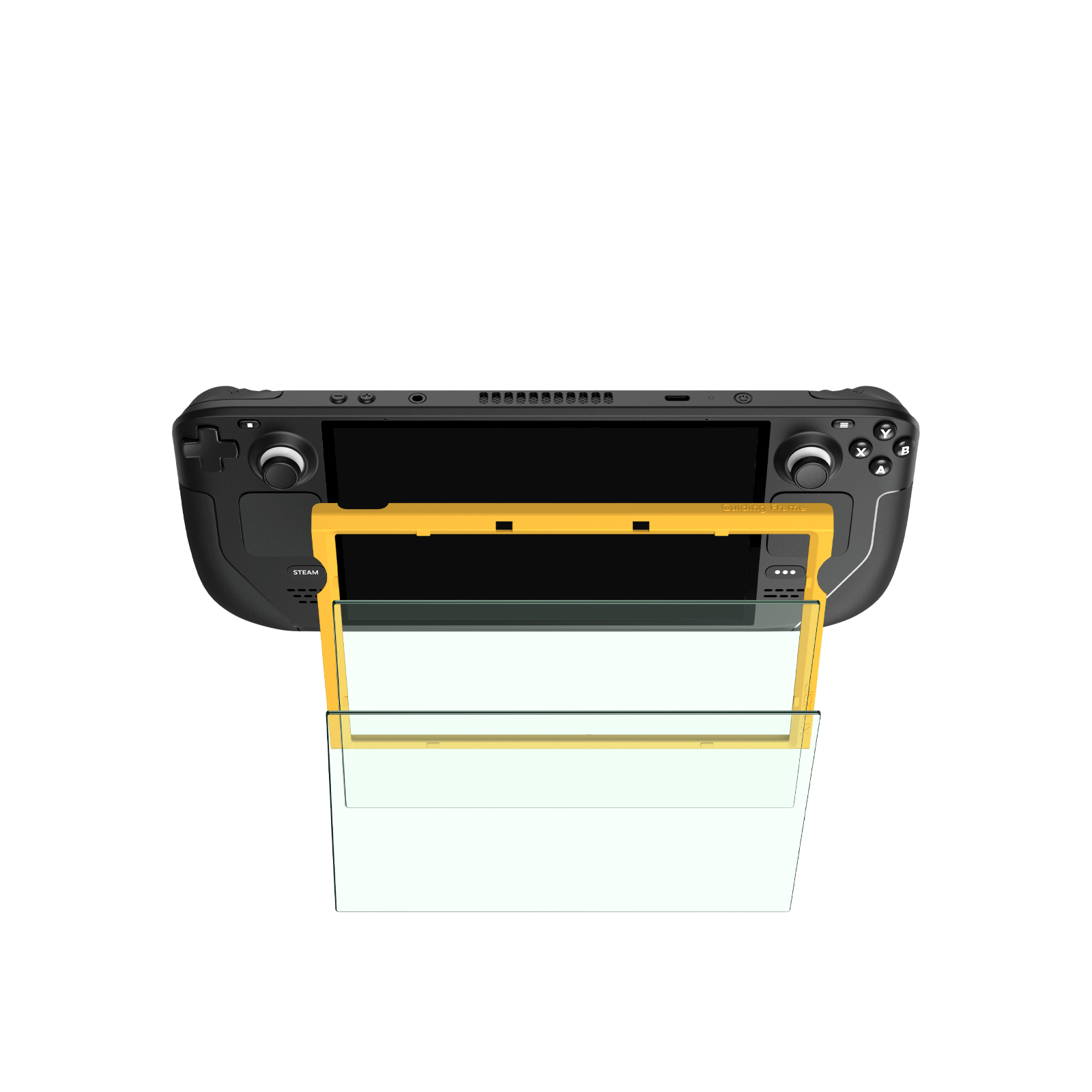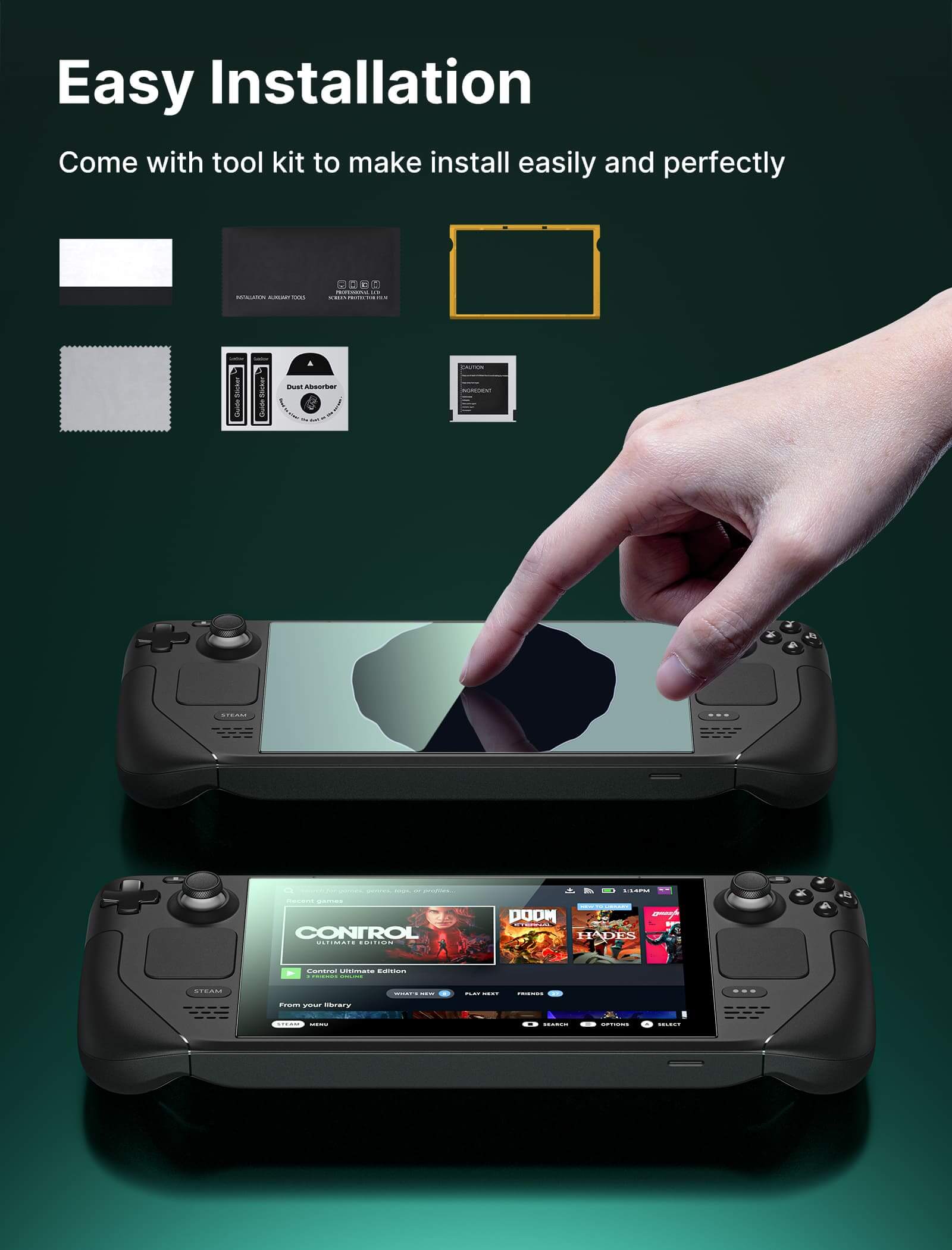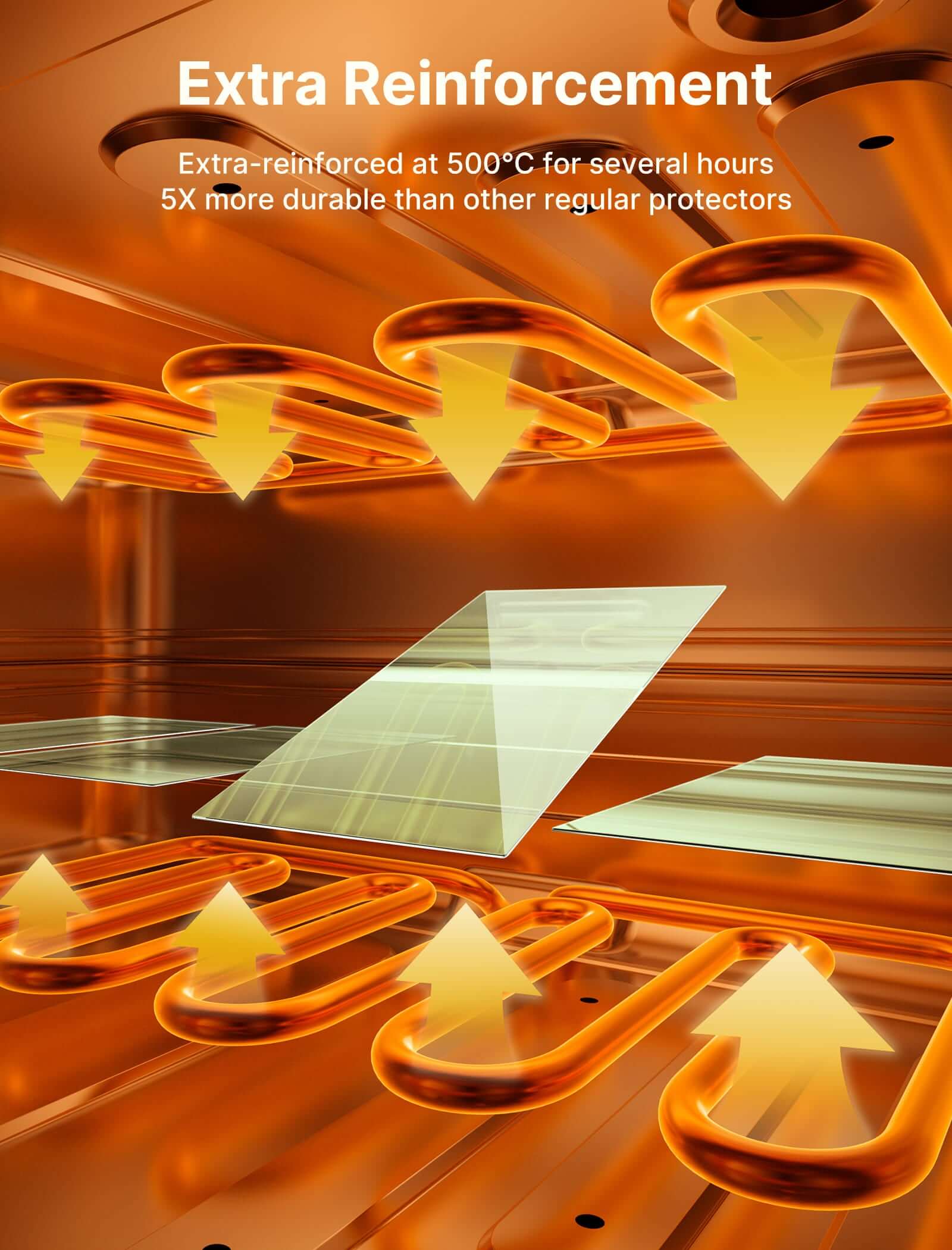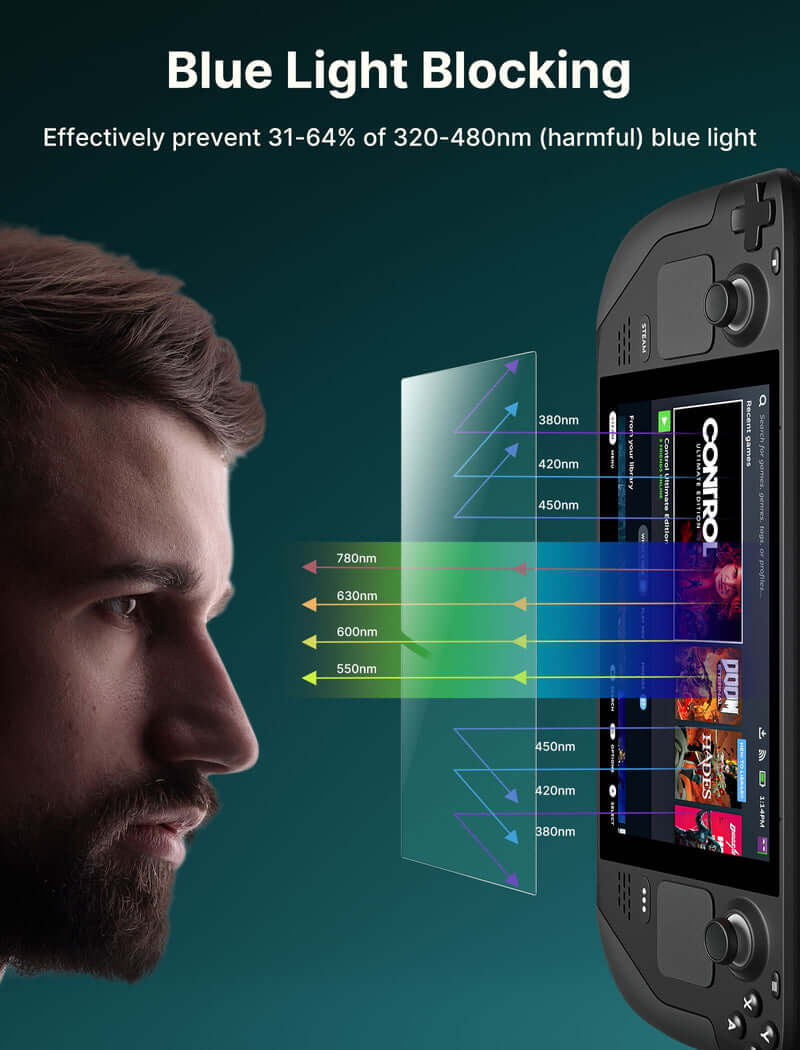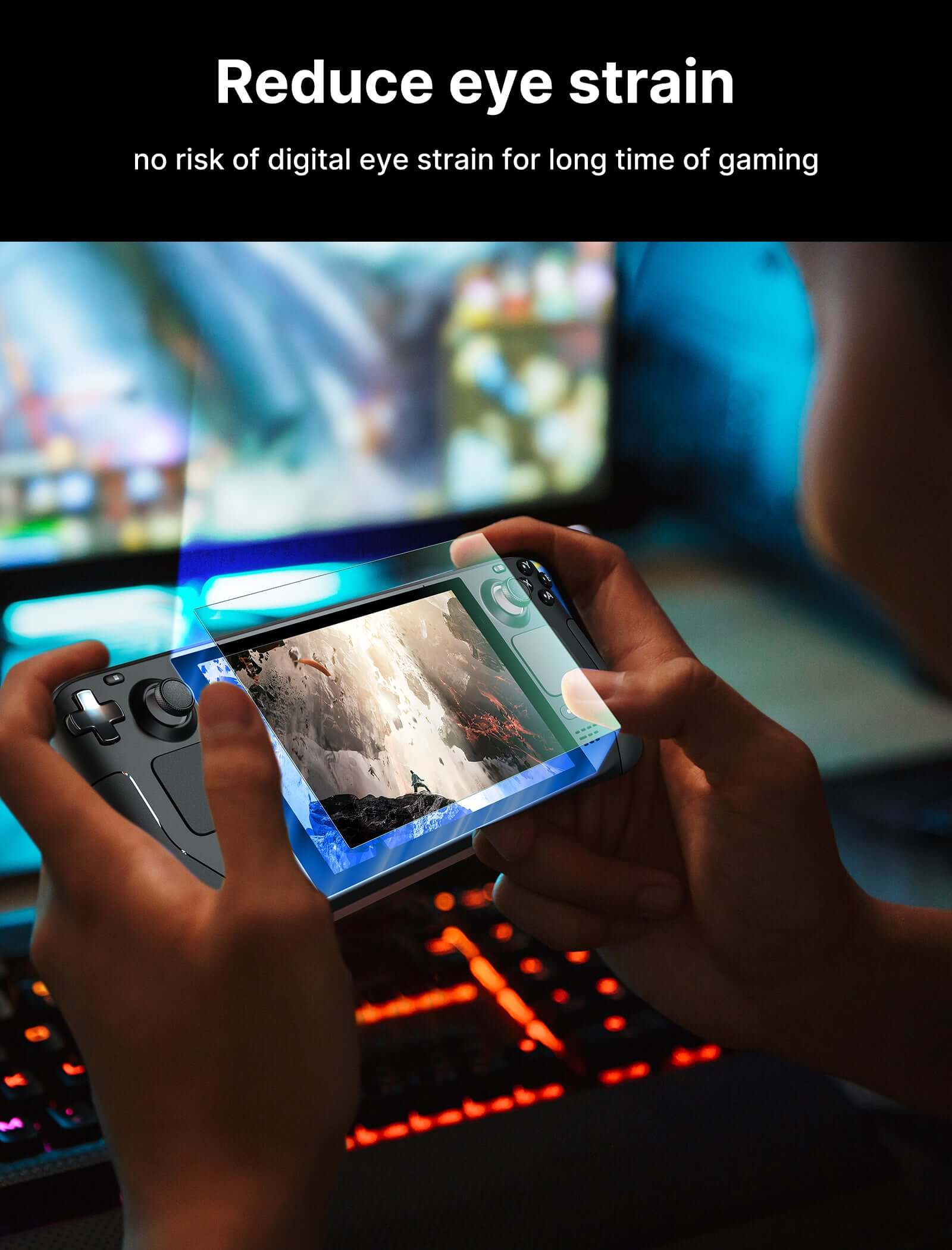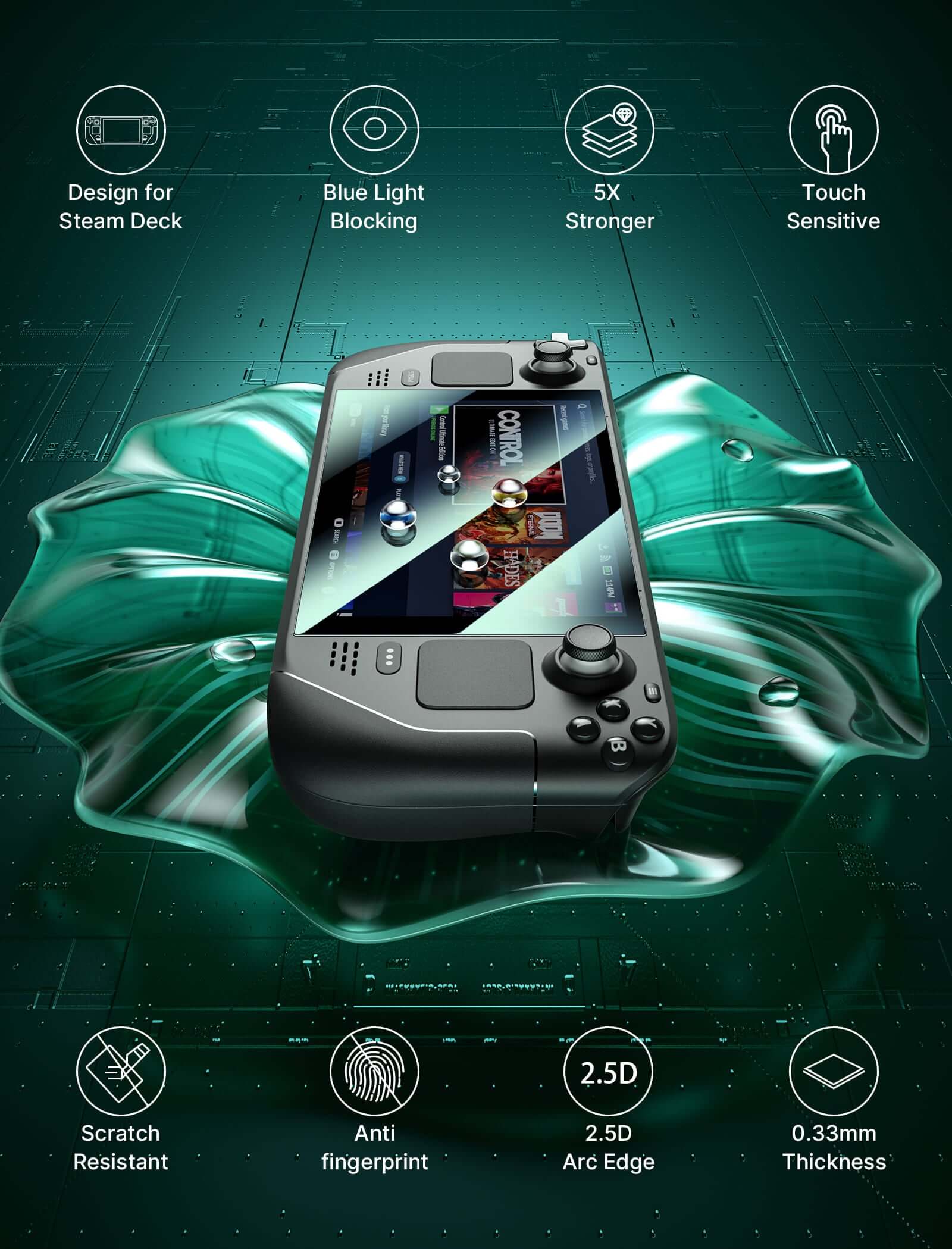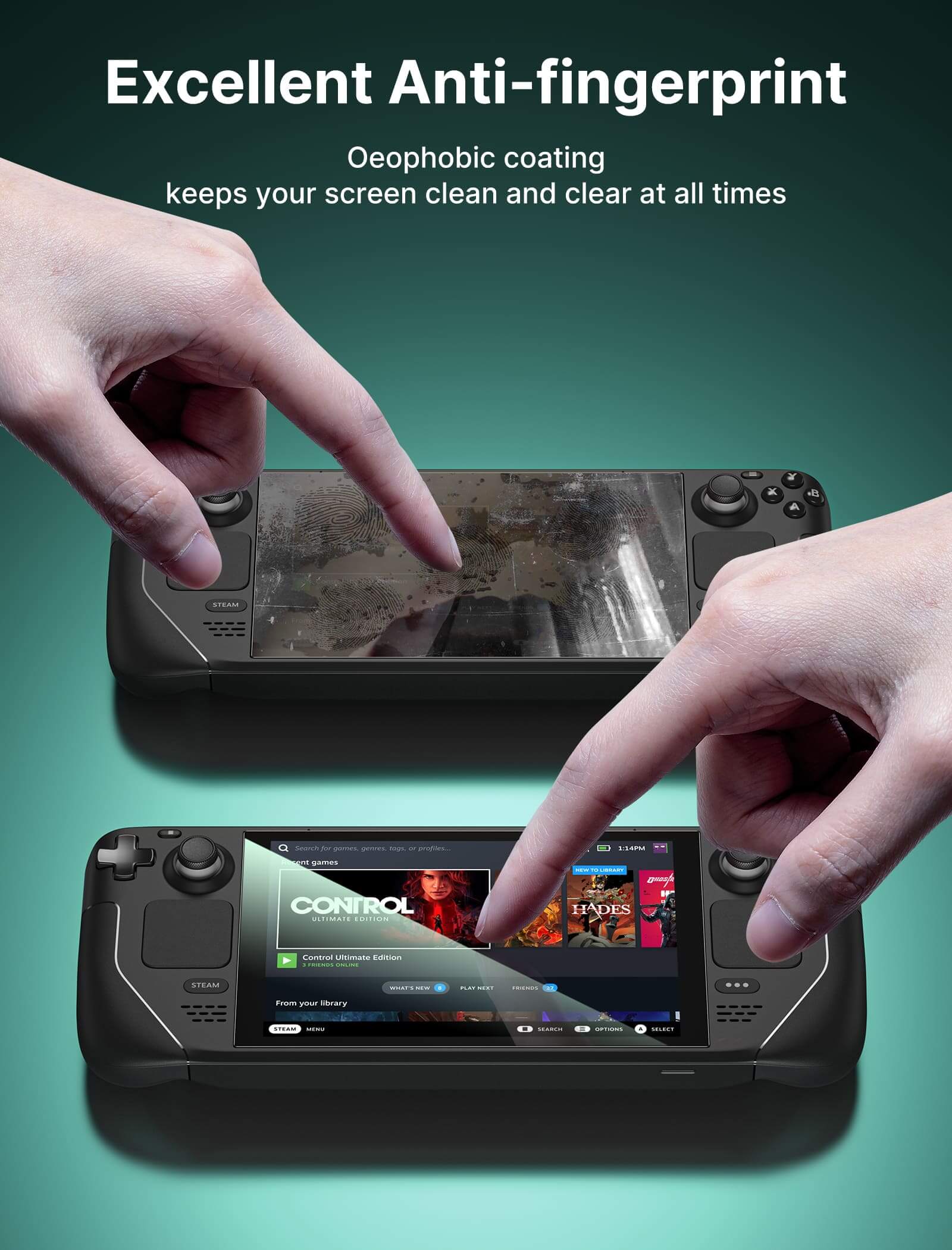 15-Day Refund Guarantee
Fast, Free Shipping Over $25
Quick Customer Support
GP0109
Anti-Blue Light Screen Protector for Steam Deck
---
Black Friday Sale: Up To 40% Off!
1. When is the event?
Nov. 9th - Nov. 30th.
2. What benefits can I take advantage of?
💰Black Friday Event Prices💰:
Almost all products will be directly reduced in price. During this period, everyone can enjoy unique Black Friday event prices.
🏷️Black Friday Discounts🏷️:
👑New Member Benefites👑:
If you are a new customer, join our membership to earn 200 points!
🧡Black Friday Wish List🧡:
Add items to your wishlist by clicking the heart icon next to the product price. To share your wish list, tap the orange wishlist button in the lower left corner, take a screenshot of your wish list, and share it on social media with #JSAUXWishlist. We will draw 3 customers to fulfill their wishlist! – follow us on social media for updates!
3. Which products participate in the event?
All products are included. Mix and match as you like!
4. How to use the discount?
Simply add your favorite products to the cart, and the discount will be automatically applied based on the promotion's settings
Note: All discounts cannot be combined except for gift cards.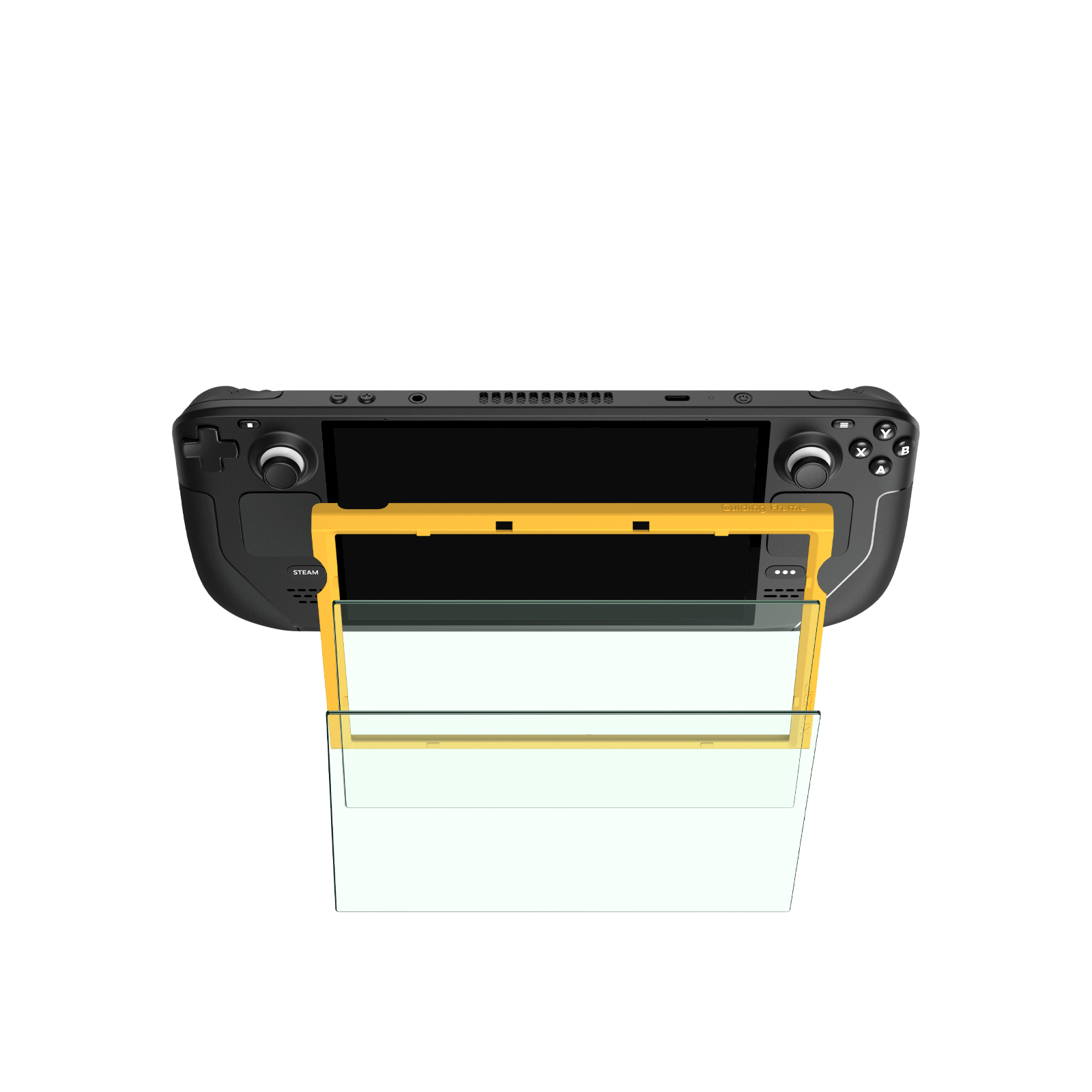 Only for Steam Deck: This full-screen coverage 7-inch tempered glass screen protector is designed specifically for Steam Deck.
Harmful Blue Light Blocking: This Steam Deck screen protector is designed to filter out harmful blue light from digital screens, which can cause insomnia, eye strain, headaches, dry eyes, and blurred vision, especially for children and teens.
Easy to Install: With a guiding frame included, the JSAUX Steam Deck screen protector is easy to install without having to repeatedly align the edges.
Superior Protection: Featuring 9H hardness and extra reinforcement, this screen protector provides superior protection against bumps and scratches, keeping your Steam Deck's screen safe.
Anti-fingerprint: The oleophobic coating ensures that the JSAUX Steam Deck screen protector stays clean and free of fingerprints, keeping your screen looking great at all times.
Material

Tempered film material: medium aluminum glass, hardness 9H.
Positioner material: ABS+PC

List

2 Packs of Steam Deck screen protectors, wet wipes, dry wipes, dust removers, and a bubble remover

Tips for Installation

1. It is best to install the screen protector for Steam Deck in a clean, dust-free environment.
2. Please use the wet wipes and dry wipes to clean the screen before you install it.
Please read our shipping tips carefully before you place your order

All orders above $25 are free shipping.
Orders under $24.99 will be charged $5.5 as shipping cost.

Please Note:

JSAUX provides fast and efficient delivery services for global customers.(But unable to deliver products at military addresses (APO/FPO) and some islands.)
The current processing time for all orders takes 2-4 days(Orders are not processed on weekends). 
Order delivery time will be at 7-12 business days(pre-sale items excluded).
International duties & taxes may apply and are not calculated at checkout.
Shipping time for pre-sale products is subject to the instructions on the product page.

Due to the requirements of logistics service providers: 

In order to get your order ready as soon as possible and avoid shipping issues, make sure to introduce an accurate postal address including your exact house number and any other info that may be necessary for the delivery company. 
For mainland China &

Taiwan China

: For mainland China customers, please use Tmall to place your order. Hong Kong, Macao, please include your name, ID number and shipping address in traditional Chinese. 

⚠️

Brazil: Due to local tax policies, customers need to pay customs duties themselves. JSAUX is not responsible for any customs and taxes applied to your order.
Due to logistical reasons, we are temporarily not providing order services to the following countries and regions: Afghanistan, Albania, Algeria, Andorra, Angola, Anguilla, Argentina, Armenia, Aruba, Azerbaijan, Bahrain, Bangladesh, Barbados, Belarus, Bermuda, Bhutan, Bosnia & Herzegovina,British Virgin Islands, Brunei, Burkina Faso, Burundi,Bolivia, Cambodia, Cameroon, Cayman Islands, Central African Republic, China, Christmas Island, Costa Rica, Djibouti,Egypt, El Salvador, Ecuador,Falkland Islands, Faroe Islands, Gabon, Gambia, Georgia, Ghana, Gibraltar, Greenland, Guadeloupe, Guatemala, Guernsey, Guinea, Iceland, Indonesia, Jamaica, Jordan, Kazakhstan, Kenya, Kiribati, Kyrgyzstan, Lebanon, Lesotho, Liberia, Liechtenstein, Maldives, Martinique, Moldova, Monaco,Mongolia, Montenegro, Myanmar (Burma), Namibia, Nauru, New Caledonia, Nicaragua, Niger, Nigeria, Norfolk Island, North Macedonia, Oman, Pakistan, Paraguay, Rwanda, San Marino, Senegal, Serbia, Seychelles, Solomon Islands, South Sudan, Sri Lanka, Sudan, Tajikistan, Togo, Tonga, Tunisia, Turkmenistan, Tuvalu, Uganda, Ukraine, Uruguay, India, Uzbekistan, Vanuatu, Vatican City,

Some regions in the United States

(including Puerto Rico, Guam, US Virgin Islands, Northern Mariana Islands, American Samoa, and military bases like APO, FPO, and DPO).

15-Days RETURN:

Our return & exchange policy will be active for 15 days from the very same day you receive your product(s) at home. For more information, please visit our Shipping Policy section.
Comparison Of Different Version Screen Protector
Special Features
Printing Screen Protector
Advantages1
Filters harmful blue light
Highest light transmission for maximum color reproduction on the screen
Reduce the reflection of strong light sources
Highest light transmission for maximum color reproduction on the screen
Advantages2
—
With exquisite lace edges
Q1. Is there an oleophobic layer?
Q2. What should I do if there are white edges around the edges?

A2.You can try to press the bubble position together with a squeegee.
Q3. Is this product compatible with your protective skin GP0002?

A3. Yes, please install the protective glass GP0108 for the screen first and then install the skin GP0002.
This product is rated 5.0 of 5.0 stars.
It has received 5 reviews.
REVIEW