15-Day Refund Guarantee
Fast, Free Shipping Over $25
Quick Customer Support
PC0103
Silicon Protective Case for Steam Deck
---
【Unique Design】Specifically Designed for Steam Deck(2022 Release).

【Full Protection】

Made with environmentally friendly silicone material, this Steam Deck protective case is skin-friendly and provides protection against daily bumps, scratches, falls, and dust. Note: There is no stand function included.
【Fit Perfectly】 All cutouts are aligned and every port or button will not be blocked by the case. Behind the Steam Deck, the opening holes solve the heat dissipation problem excellently.
【Ergonomics Design】The ergonomic design of this Steam Deck

protective 

case made it more comfortable and easy to grip for extended gameplay, a Bump design on two sides for non-slip can bring a better hand feeling.
【Easy to Use】

The soft and flexible material makes it easy to put on and take off the protective case for your Steam Deck. Additionally, it is lightweight, easy to carry, washable, and reusable.
Dimensions

11.81 x 1.57 x 4.72 inches (Matching with handhelds)

Weight

about 90g (with packaging 224g or so)
Please read our shipping tips carefully before you place your order

All orders above $25 are free shipping.
Orders under $24.99 will be charged $5.5 as shipping cost.

Please Note:

JSAUX provides fast and efficient delivery services for global customers.(But unable to deliver products at military addresses (APO/FPO) and some islands.)
The current processing time for all orders takes 2-4 days(Orders are not processed on weekends). 
Order delivery time will be at 7-12 business days(pre-sale items excluded).
International duties & taxes may apply and are not calculated at checkout.
Shipping time for pre-sale products is subject to the instructions on the product page.

Due to the requirements of logistics service providers: 

In order to get your order ready as soon as possible and avoid shipping issues, make sure to introduce an accurate postal address including your exact house number and any other info that may be necessary for the delivery company. 
For mainland China: For mainland China customers, please use Tmall to place your order. Hong Kong, Macao, please include your name, ID number and shipping address in traditional Chinese. Due to logistic reasons, it is temporarily not available for purchase in Taiwan regions.
Due to logistical reasons, we are temporarily not providing order services to the following countries and regions: Afghanistan, Albania, Algeria, Andorra, Angola, Anguilla, Argentina, Armenia, Aruba, Azerbaijan, Bahrain, Bangladesh, Barbados, Belarus, Bermuda, Bhutan, Bosnia & Herzegovina, British Virgin Islands, Brunei, Burkina Faso, Burundi,Bolivia, Cambodia, Cameroon, Cayman Islands, Central African Republic, China, Christmas Island, Costa Rica, Djibouti,Egypt, El Salvador, Ecuador,Falkland Islands, Faroe Islands, Gabon, Gambia, Georgia, Ghana, Gibraltar, Greenland, Guadeloupe, Guatemala, Guernsey, Guinea, Iceland, Indonesia, Jamaica, Jordan, Kazakhstan, Kenya, Kiribati, Kyrgyzstan, Lebanon, Lesotho, Liberia, Liechtenstein, Maldives, Martinique, Moldova, Monaco, Montenegro, Myanmar (Burma), Namibia, Nauru, New Caledonia, Nicaragua, Niger, Nigeria, Norfolk Island, North Macedonia, Oman, Pakistan, Paraguay, Rwanda, San Marino, Senegal, Serbia, Seychelles, Solomon Islands, South Sudan, Sri Lanka, Sudan, Tajikistan, Togo, Tonga, Tunisia, Turkmenistan, Tuvalu, Uganda, Ukraine, Uruguay, India, Uzbekistan, Vanuatu, Vatican City, United States (including Puerto Rico, Guam, US Virgin Islands, Northern Mariana Islands, American Samoa, and military bases like APO, FPO, and DPO).

15-Days RETURN:

Our return & exchange policy will be active for 15 days from the very same day you receive your product(s) at home. For more information, please visit our Shipping Policy section.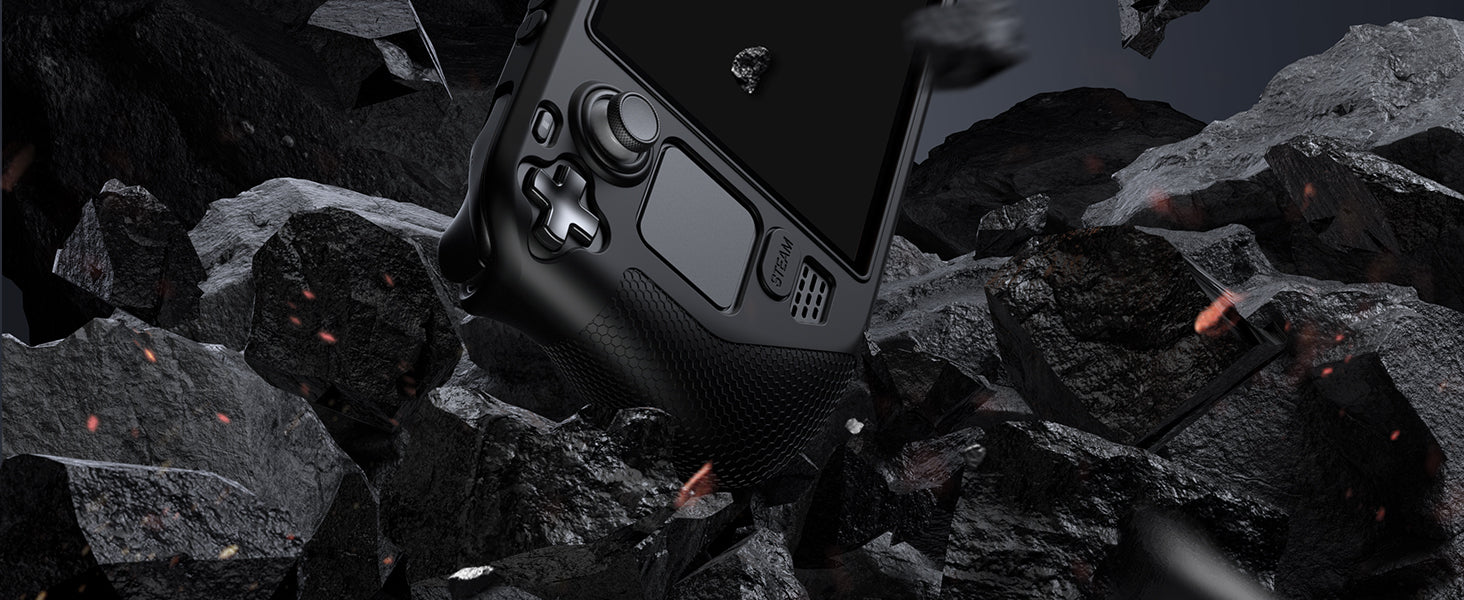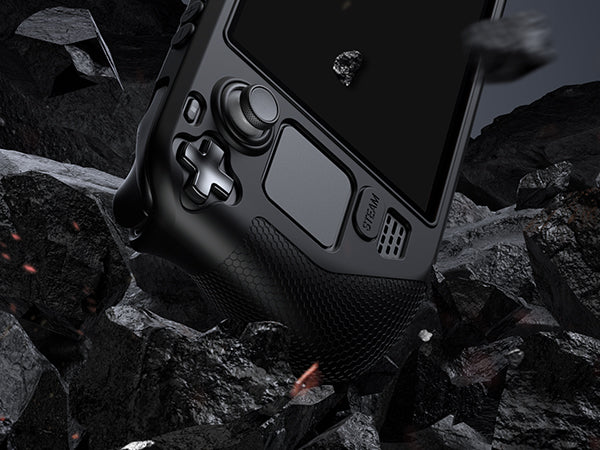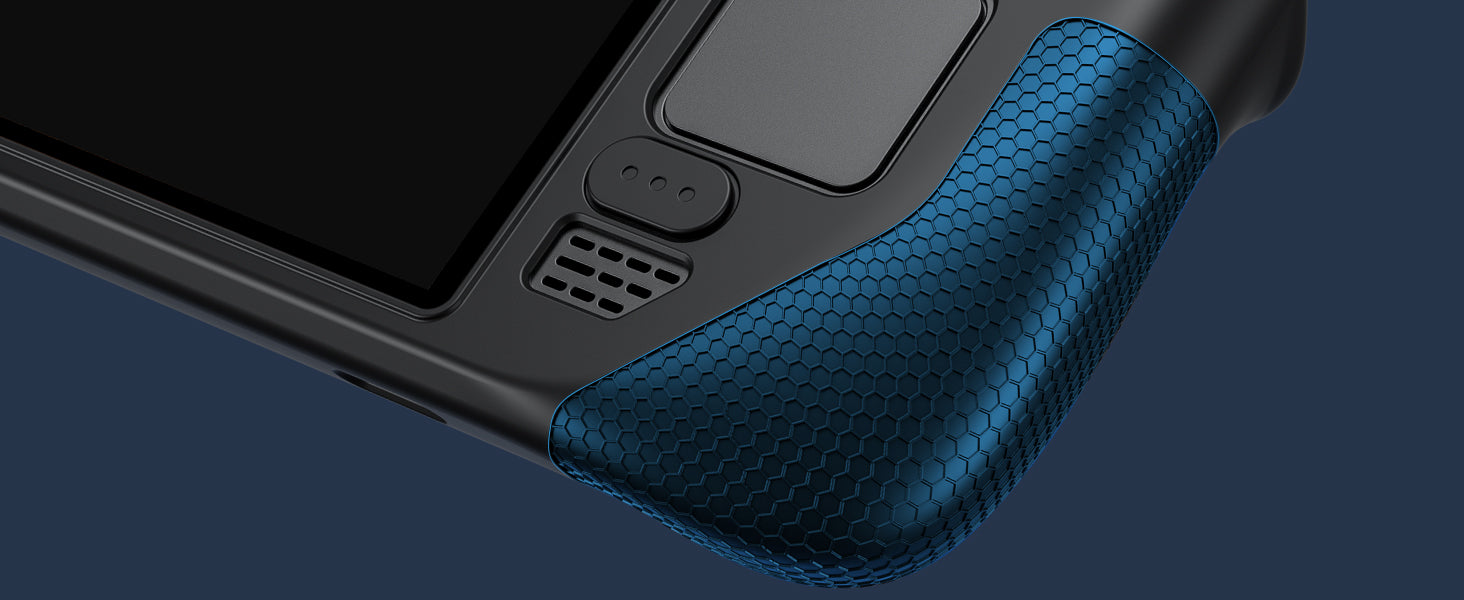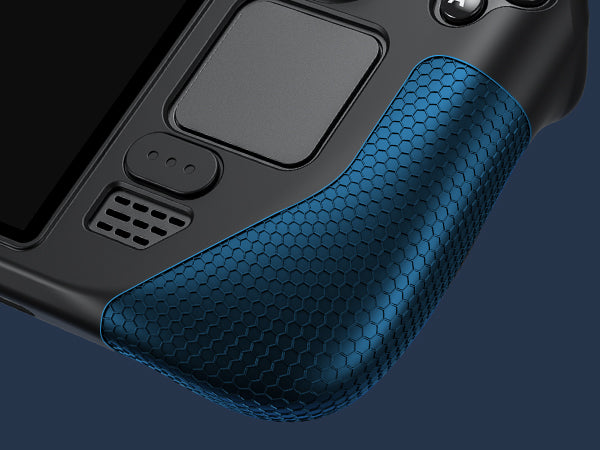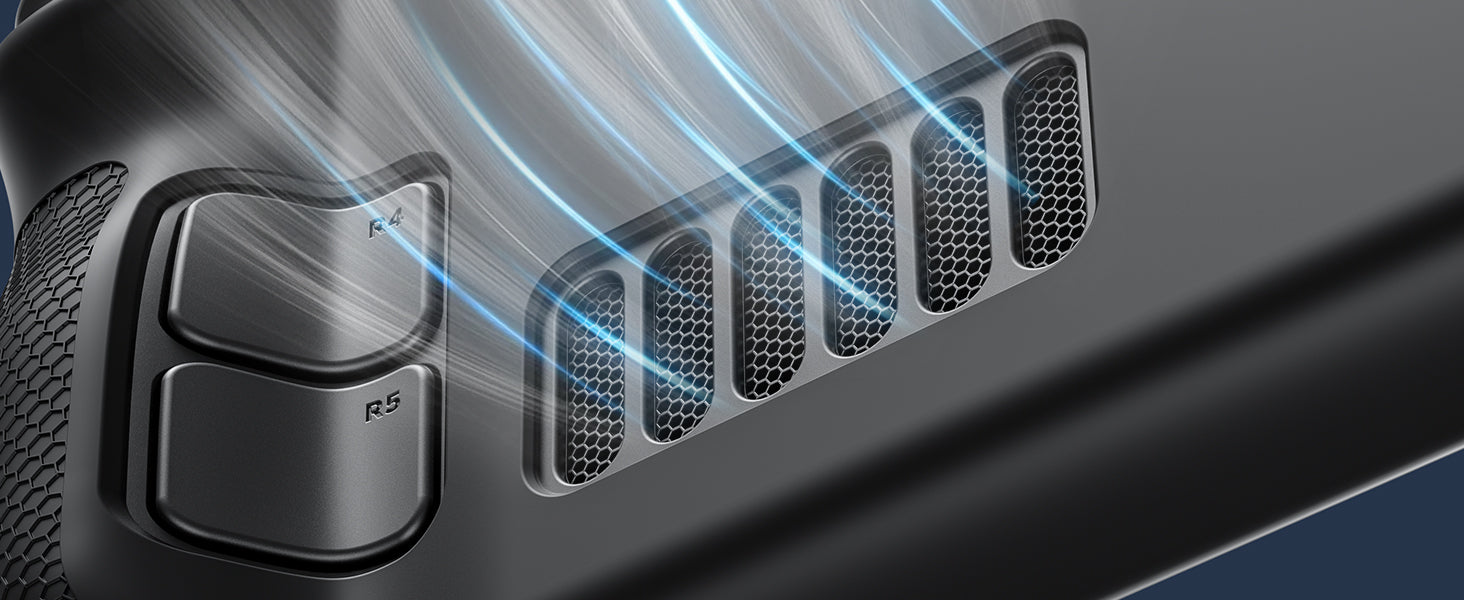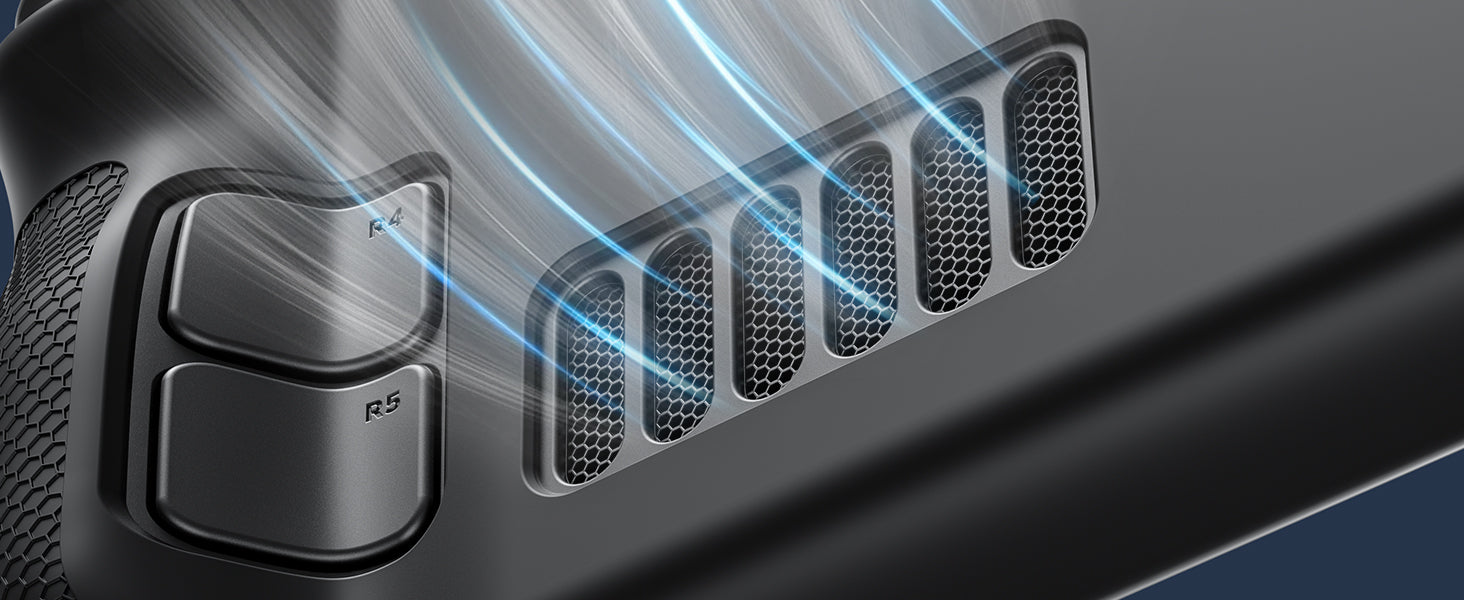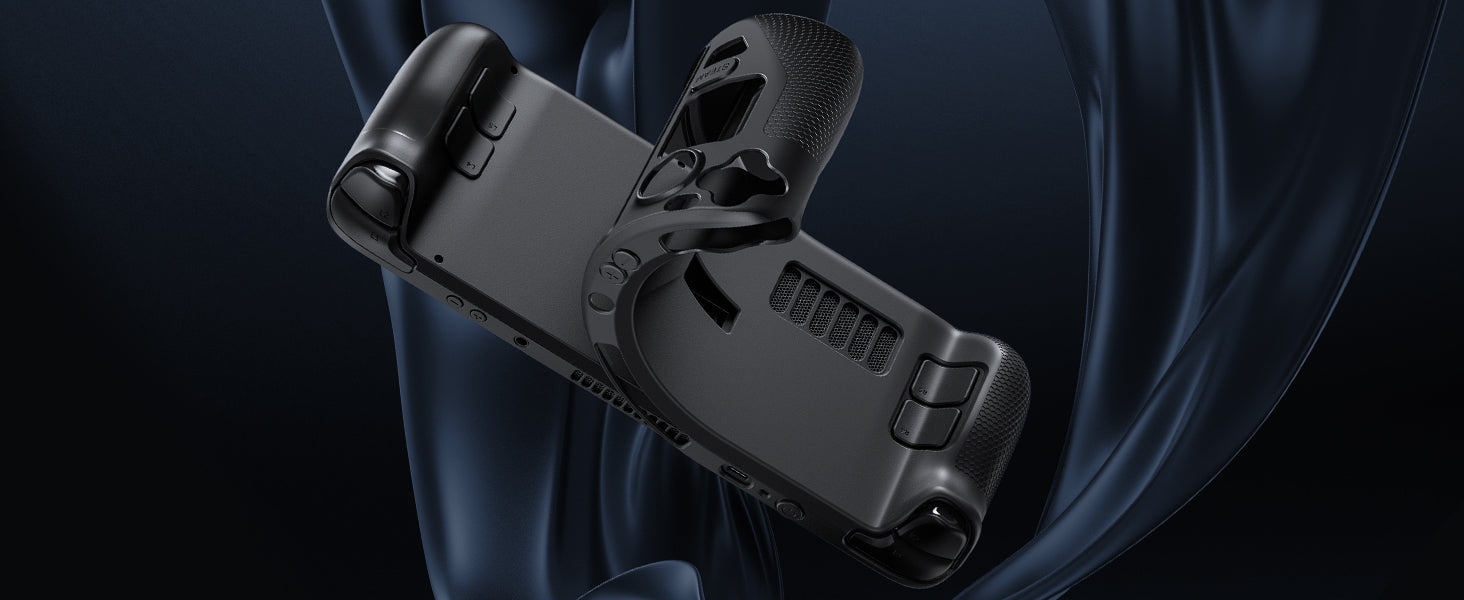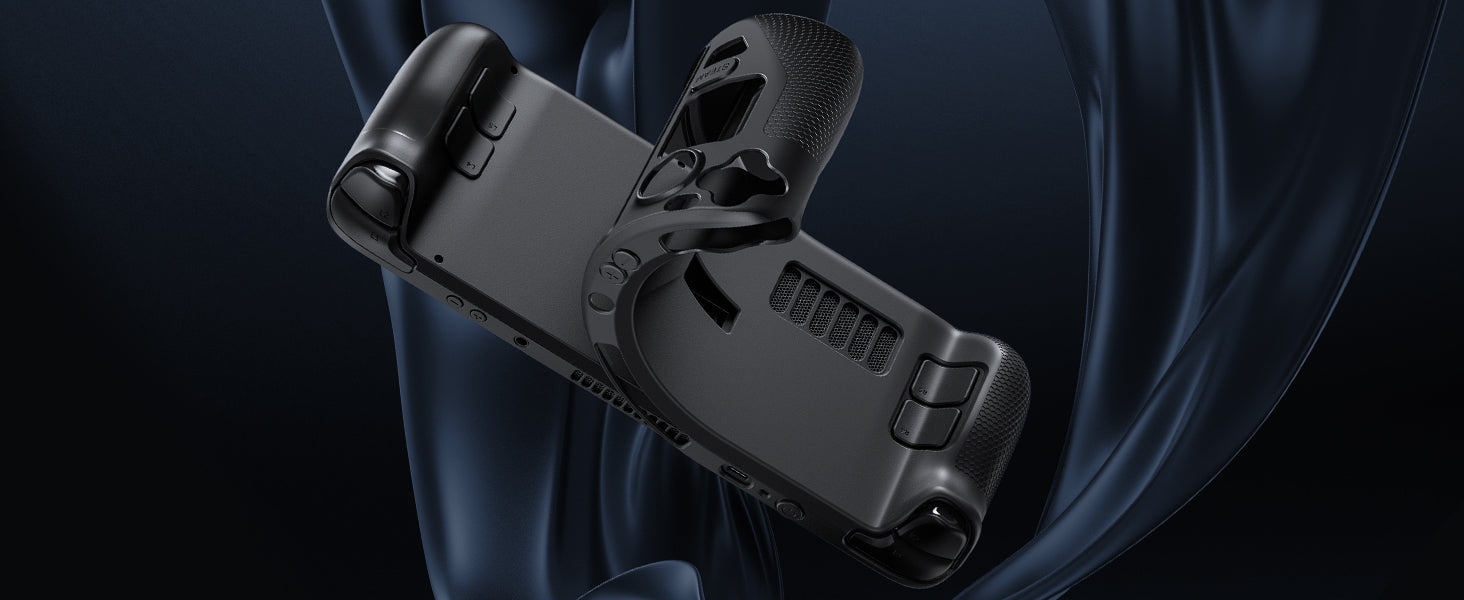 Q1. If I installed this protective case, will the JSAUX Docking Stations fit my Steam Deck well?

A2. Yes, JSAUX docks are compatible with Steam Deck installed Silicon Protective Case for Steam Deck PC0103.
Q2. Is it compatible with Valve Dock?

A2. No, the groove of the Valve Dock is not wide enough to accommodate the Steam Deck with a protective case.
Q3. If my Steam Deck wears Silicon Protective Case PC0103, can it be put in JSAUX Carrying Cases(BG0102/BG0103/BG0105/BG0106)?

A3. Yes. It can be put in JSAUX Carrying Cases like BG0102, BG0103, BG0105, and BG0106.
Q4. Is it possible for Steam Deck with PC0103 to be put in Valve's original carrying case?

A4. Yes, Valve's original carrying case accommodates the Steam Deck with PC0103.
Q5. If my Steam Deck installed PC0103, can 180° USB-C Male to USB-C Female and USB-C Male to USB-A Female Adapter Set DD0009&DD0010 be connected?

A5. Yes, please make sure that the adapter is inserted to the Steam Deck correctly.
This product is rated 4.5 of 5.0 stars.
It has received 24 reviews.
REVIEW
Perfect
Perfect, durable but a little difficult for me to remove
Отличный чехол
Действительно хороший чехол
Silicon Protective Case for Steam Deck PC0103
Satisfied with the product
I bought the silicon case to protect my Deck while I am travelling. Unfortunately it is a bit loose (but I knew that from previous reviews). On the other hand it protects my device and even with the silicon case on I can fit my Steam Deck into the original carrying case which is a big plus. I only use the case when I am away from home but so far it's been comfortable to use and overall I am satisfied with the product.
Sienta como un guante.
El ajuste es muy bueno. No dificulta la refrigeración de la máquina. Totalmente recomendable.